The streaming feed of PlanetIMEX last week was both more and less than the massive industry gathering that traditionally descends on Las Vegas each fall. The immersive platform built on the 3D experience built in May to relieve the withdrawal symptoms of those missing IMEX Frankfurt. The October edition featured education, community and interactive undersea graphics.
More: The Story Behind the High-Speed Journey to PlanetIMEX
Many of the traditional features from the annual hosted buyer, education and expo extravaganza were incorporated. The event still kicked off with Site NITE North America networking to raise funds for Society for Incentive Travel Excellence Foundation. The highlight of the traditional opening night party was a cooking demonstration sponsored by the Slovenian Tourist Board and Slovenian Convention Bureau. And a fun run allowed attendees to run "together" wherever they were and raise money for the cause. #imexstillrunning on Twitter linked hundreds of attendees for fun runs.
More Than Green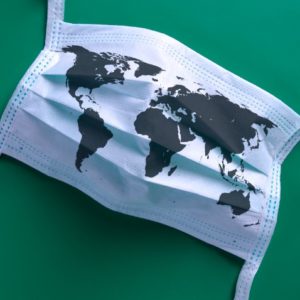 Another tradition as ubiquitous as blistered feet at the in-person event is the release of products and studies during the week. IMEX Group took the opportunity to publish its Regenerative Revolution Report urging the global meetings, incentive travel and events industry to adopt a new economic model—the circular economy.  It argued that sustainability is no longer enough given the rate at which humans are depleting the earth's resources and driving thousands of species to extinction. Meeting professionals must aim to improve people's lives, particularly disadvantaged communities where they bring their events. That means addressing food waste, climate change and materials misuse.
Cambridge Economics estimated that applying circular economy principles across the European economy has the potential to create around 700,000 new jobs and unlock $4.5 trillion in growth.
Fueling the Restart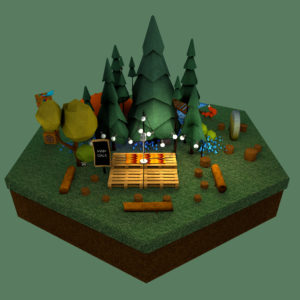 Many of the educational sessions focused on the tools needed to plan meetings in a world that will almost certainly include more hybrid meetings and a greater appreciation for what meeting professionals do. Digital futurist Brian Fanzo shared the creative technology techniques that will allow those meetings to be more engaging and impactful.
Meanwhile, David Peckinpaugh, president of Maritz Global Events, joined IMEX Group CEO Carina Bauer and Jane Cunningham for a download on maintaining community connections when we aren't regularly jumping on planes to share a drink. That coping theme was echoed in the She Means Business Session with Julie Coker, CEO of San Diego Tourism Authority, who talked about managing change and leading during times of uncertainty. It turns out, that yes, you can show emotions.
IMEX America 2021 is planned for Mandalay Bay Resort and Casino and Allegiant Stadium in Las Vegas Nov. 9-11.
How to Thrive in the Global Meetings Restart
Smart Meetings founder and CEO Marin Bright was one of 30 speakers during Friday's PlanetIMEX Community Day alongside Cvent, Destinations International and Events Industry Council. She shared what she has learned during the great meetings slowdown. Here are 10 Tips We Have Gleaned for Moving Forward Now.
If it's important, it needs to be on a checklist. This is true whether it is a pre-event plan, a new business venture or a grocery list. And if it is vital, there needs to be a name and a due date.
It's the people. We put so much work into decor and F&B, but at the end of the day, what makes an event work is having the right people in the room (or on the Zoom) and giving them what they need to be successful. Although a good cheesecake desert can't hurt.
A healthy body makes for a successful event. In this industry, our job is to take care of the people who attend our programs, but it is important to take care of ourselves as well, get enough sleep, eat right and move a bit every day.
Something will always go wrong, but that doesn't negate all the things that go right. Whether it is an in-the-flesh or a digital event, it never goes exactly the way you envision it, but if you are calm and handle it with grace, people might not notice or, in all likelihood, care.
It's the little things. The details matter. Whether it is luxury swag bags, personalized meals for those with health challenges or sending a hand-written thank you note to a partner, it will be remembered.
Don't start with the platform; start with purpose. Now that we are all "pirouetting" as we like to say to virtual meetings, a lot of people are looking for the silver bullet platform that will allow them to do exactly what they did in person online. First, that doesn't exist and second, it is not really what attendees need right now. This time is a gift where we can take a step back and look at what value we are really delivering and the best way to do that across all channels.
The meetings industry is a community—a very networked one at that. We all work together at some point and more gets done when we collaborate.
Meetings matter. What we do changes the trajectory of business, science, medicine and individual lives.
Tomorrow is another day. This is particularly difficult to see when the industry is grounded as it is right now, but we will meet again. There will be another conference. We will eventually get back to shaking hands.
You've got this.