Nine out of ten attendees at a Northeast Convention Visitors Bureau Representatives' (NE CVB) webinar said they would be more inclined to use CVBs and DMOs post COVID-19. NE CVB brought together representatives from cities around the country to share what's in store at favorite destinations. Attendees learned about recovery plans, hotels and convention centers in five of America's meeting hot spots.
The Destinations
San Francisco
Susanna Flores from SF Travel kicked off the session and touched on the city's cautious reopening plan. San Francisco will likely begin to welcome "nonessential" hotel guests—leisure and business travelers, as opposed to health-care workers or those in quarantine—in mid-July. Although the state allowed hotels to open for nonessential guests on June 12, California's approach to recovery is regional, and San Francisco has chosen a more cautious timeline.
Chicago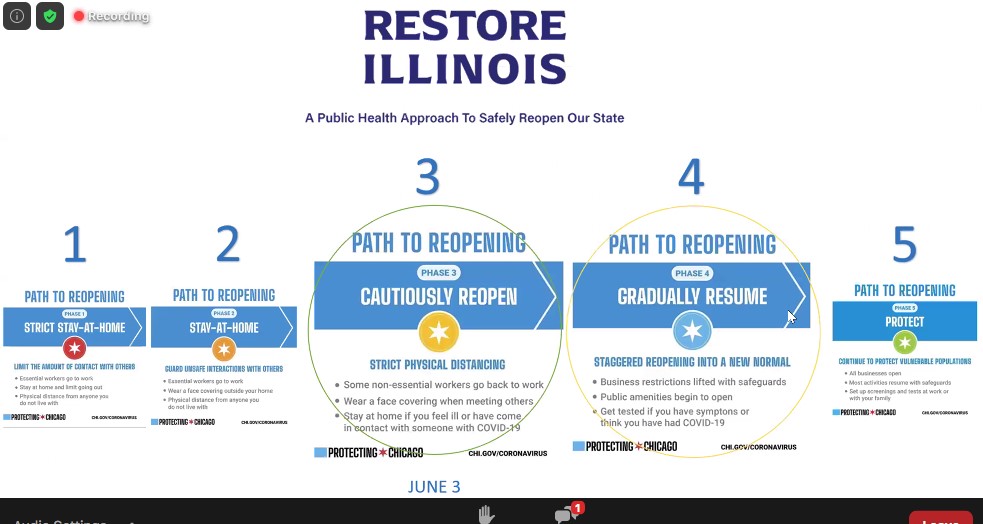 Choose Chicago representative John Sklencar spoke to the quick and proactive approach Lori Lightfoot, the city's mayor, took to COVID-19. He credited this early action with helping to keep Chicago's COVID-19 case numbers low even though O'Hare International Airport (ORD) is a major gateway in and out of the country. McCormick Place, the nation's largest convention center, will reopen for business Aug. 21.
New York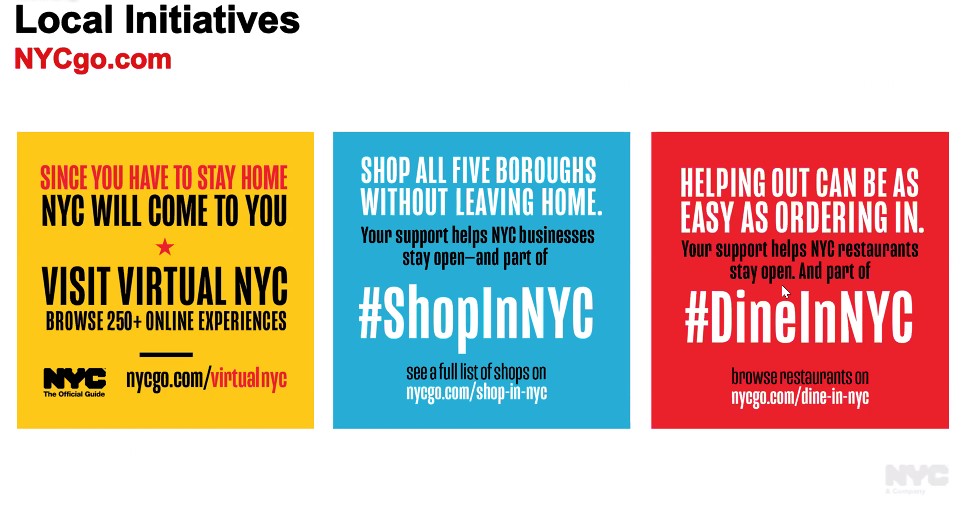 On the Atlantic Coast, New York City is currently in phase one of its reopening plan. Matt Schechter from NYC & Company spoke about initiatives that are underway until live events can resume. These include a curated list of spaces and hotels offering virtual site tours and local initiatives such as #ShopInNYC and #DineInNYC to encourage city residents to support local businesses. Schechter mentioned a silver lining of getting take-out in the Big Apple in recent months: He's been able to try some amazing restaurants which are usually really hard to get reservations at. The city lockdown has also been an opportunity to speed up ongoing expansion of Javits Center, which will include a 1-acre rooftop farm and an upgraded air filtration system along with increased meeting space.
Fort Lauderdale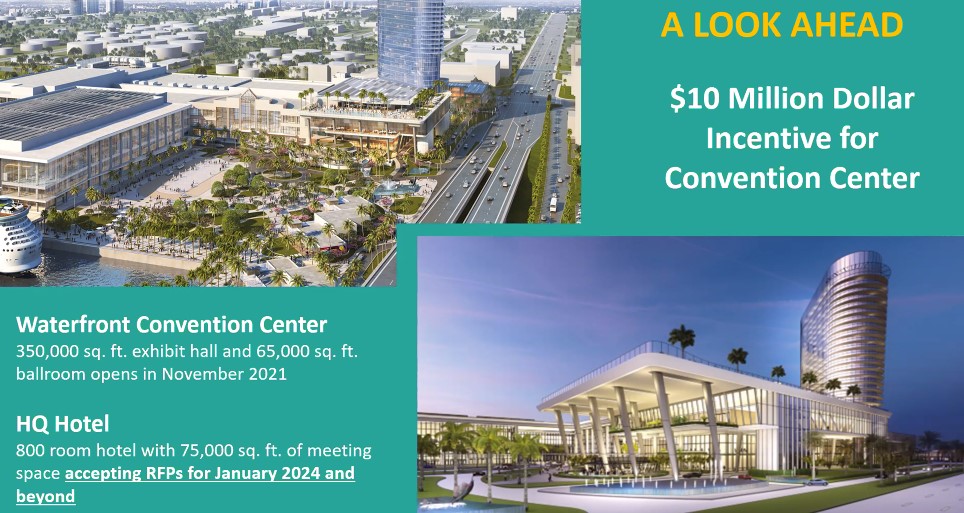 Greater Fort Lauderdale is "open for business!" according to Jennifer Sena from that area's CVB. All restaurants and hotels in the area will be open by the end of July. Flight traffic has already begun to pick up, with hundreds of departures per week. A new waterfront convention center with a 350,000-square-foot exhibit hall and 65,000-square-foot ballroom will open November 2021.
Puerto Rico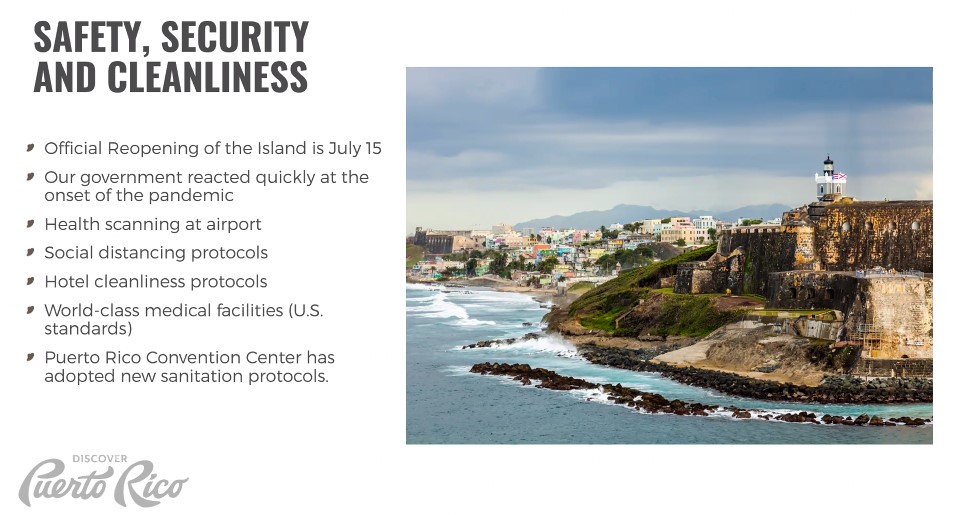 The island's official reopening will start on July 15, and Rita Lopez from Discover Puerto Rico reminded the webinar attendees that U.S. citizens can head to the Carribean and leave their passport at home when traveling to her island. Puerto Rico shut down early when COVID-19 hit, and the spread of infections was limited. Citing outdoor activities from kayaking to ziplining and diving, Lopez joked,"We do social distancing naturally!" San Juan will have a new 5-acre entertainment district located right next to the convention center. A music hall, unique food and beverage experiences and a digitial playground in the central plaza will open in Q4 of this year.
The Survey
The webinar ended with a short survey. The hosts asked if guests typically work with a DMO/CVB when sourcing a destination. Sixty-nine percent of respondents said yes. However, when asked if they would be more inclined to do so after the COVID-19 crisis, 90 percent of respondents said yes. Attendees also indicated that F&B and meeting room guidelines are important, and that they would be ready to plan future meetings later in the fall.