While the financial hit from massive layoffs and furloughs in the hospitality industry has been devastating, COVID-19 has also highlighted the creativity and strength of the meetings industry. Venues have donated unused food and supplies from cancelled events and hotels have been housing healthcare workers all over the country. Planners have made masks and raised funds for their communities. More recently, industry speaker and resiliency expert Deborah Gardner launched an initiative to help both front-line workers and furloughed or laid-off hospitality staff.
Help Save a Life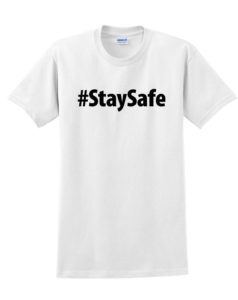 Realizing that many currently unemployed hospitality professionals had turned to making masks for frontline workers, Gardner decided to help. While those making masks now have the time to do so, being able to afford materials for bulk producing was proving difficult. The solution? A T-shirt that doubles as a social distancing advocacy tool! Made by a small, women-owned print shop (who also benefit from the business in this turbulent time), all the proceeds from the T-shirts go to materials for mask making. This initiative is also a great way for individuals in the industry to stay connected through a network of giving.
How Can You Help?
You can get involved by purchasing a t-shirt.  Not only will you be supporting front-line workers by providing material for masks, you will be helping your fellow hospitality colleagues make a difference. Also, when you wear your t-shirt you will be reminding those around you (in a polite way) to social distance.