Not only is 2020 the start of a new decade, it's also a leap year! While those born on February 29 will surely be thrilled, hotels and properties around the world are offering packages so that everyone can celebrate this extra-long year.
Moxy by Marriott
Moxy Times Square, Moxy Chelsea and Moxy East Village in New York City are all offering special leap year packages. Guests will receive 29 percent off their rooms on Feb. 29, as well as two glasses of prosecco on arrival. For "leap day babies," Moxy promises to make the occasion extra special with a free night's stay and a whole bottle of prosecco (just make sure you have valid ID!)
Palmer House, A Hilton Hotel
Besides coming around only once every four years, February 29 is a special day for another, more romantic reason. Irish tradition has it that if a woman wants to propose to a man, doing so on Leap Day will bring them good luck! In this traditional and romantic spirit, Chicago's Palmer House is offering a Leap Day Proposal Package. For $2,290, you can get the proposal scenario dreams are made of, complete with a photographer, champagne, dinner, proposal planning help, a rose-petal turndown service and discounts on future Leap Day stays and wedding packages.
Not quite at the proposal stage? No matter. Palmer House is also offering a 29 percent discount on room rates Feb. 29, as well as two glasses of prosecco and two original Palmer House brownies on arrival.
Viceroy, Los Cabos
If you can't get away this month, don't worry. There are still Leap Day deals for you! Viceroy, Los Cabos in Mexico is offering $29 upgrades to the next room type when you book a stay on Feb. 29. That means you can get away any time this year! Availability can be found here (but the deal is available only on Leap Day, so make sure to check back then).
Shanty Creek Resort
Now for something completely, weirdly different. To be treated to something special this Leap Day, you don't need to be a leap year baby or have plans to propose at Shanty Creek Resort in Bellaire, Michigan. You do, however, need to be named Brad. For reasons that remain a mystery, the resort has dubbed Feb. 29 "Brad Day," and any guest so named will receive a free ski-lift ticket, $29 ski rentals, reserved seating in the Day Lodge for "Brads only" and other perks.
Carnival Leapster Birthday Cruise
For those enjoying the end of summer in Australia, Carnival Cruise Lines is offering 50 percent off online prices, free birthday drinks, cake, vouchers and a special party for leap year babies. It's exclusively on its four-night Adelaide cruise departing from Melbourne Feb. 27. This really is a special deal–almost as if it only came around once every four years.
Refinery Hotel New York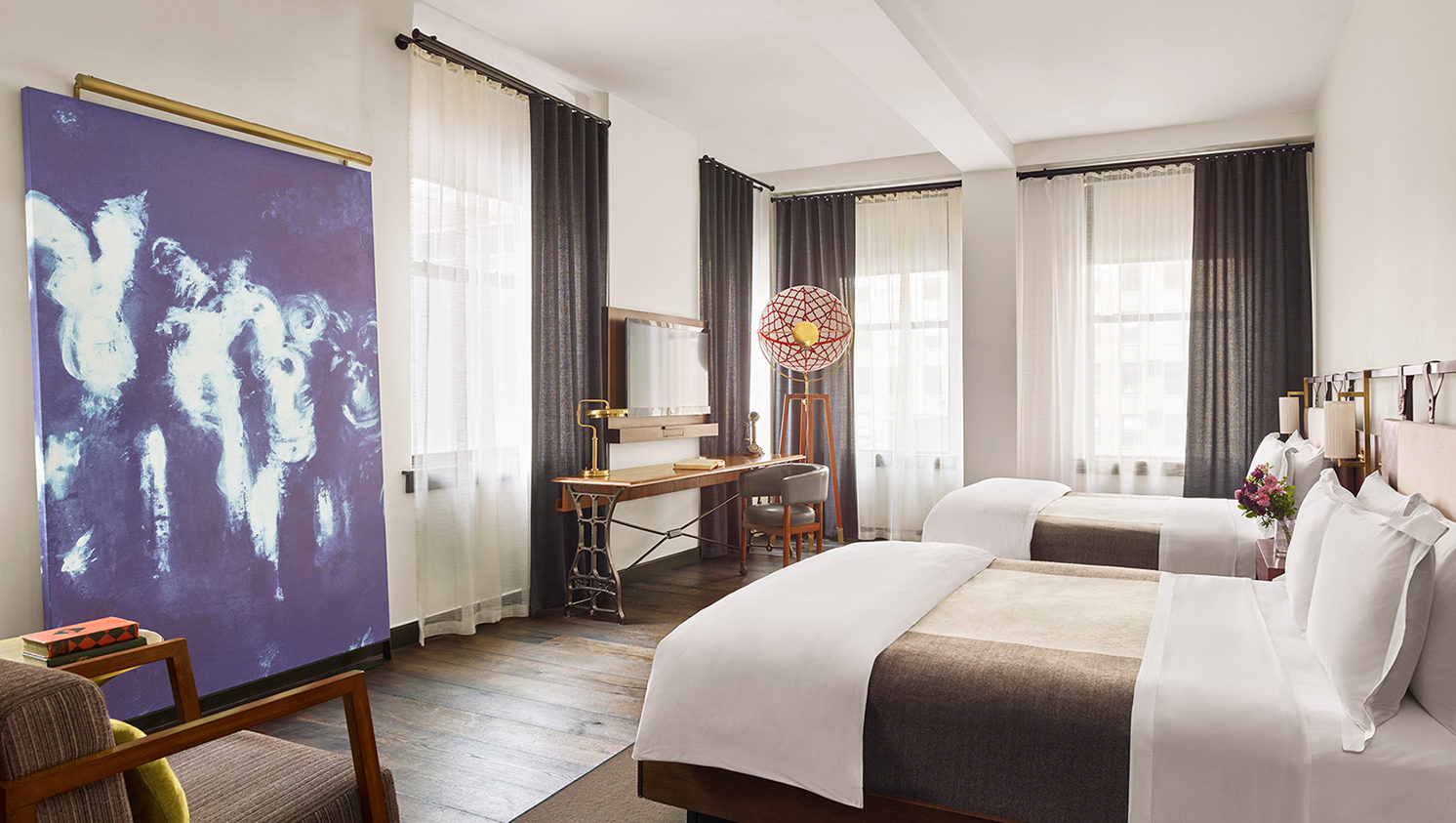 Another New York City hotel is also offering extra-special treatment to "empowered women who want to get down on one knee." Refinery Hotel is debuting a Leap Year Engagement Concierge. When a woman intent on proposing books the Atelier Suite, said concierge will help with the proposal and provide a photographer, champagne and chocolate—all 29 percent off ordinary rates. If you're going to pop the question, might as well do it in style…and with a discount!