Old Blue Eyes said that if you can make it in New York City, you can make it anywhere. More women than ever seem to be making their way to the top of the hospitality industry in the town known for tall towers and tailored suits at the door.
An Executive Vice President's Point of View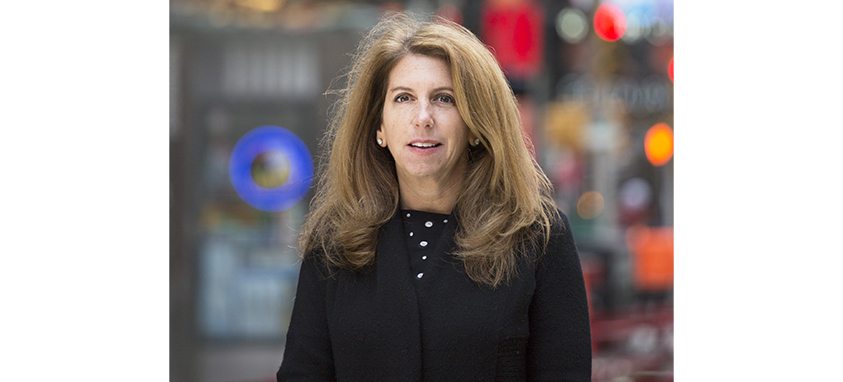 NYC & Company Executive Vice President Kelly Curtin describes the city's $65 billion travel and tourism industry as an opportunity for women at all levels—including the highest leadership positions of hotels, attractions, dining, retail, culture, performing arts and special events. As examples, she points to Debora L. Spar, president of Lincoln Center for the Performing Arts, Ellen Futter, president of the American Museum of Natural History; and Emily Rafferty, chair of NYC & Company's board and president emerita of the Metropolitan Museum of Art.
"There are more opportunities today, and the heights women can achieve are even greater," Curtin says. She attributes this, in part, to more jobs being available as the city has grown from 47.1 million visitors in 2008 to 62.8 million in 2017; during the same period, the hotel industry has grown 52 percent, opening up opportunities for women along the way.
"When I started in the business 21 years ago, I knew of no female general managers of big-box hotels in New York City," she says. Now NYC & Company is aware of 73 GMs across a variety of hotels, from boutique to big-box, design-oriented, luxury and budget properties.
Curtin also attributes the success of women in the industry to the emergence of small businesses owned and operated by women. "I'm thrilled to see that as companies outsource services like meeting planning, public relations and digital marketing, it has provided the catalyst for evolution and growth, and has enabled women to play by their own rules," she says.
Curtin was the first full-time NYC & Company employee to work from home one-day-a-week. That was a decade ago. She is proud of the flexibility and support for family the local hospitality industry has extended to men and women. "It's really important that management create an inclusive culture and support a healthy work-life balance for all employees," she says. "Our industry doesn't exist without women."
NYC & Company President and CEO Fred Dixon describes Curtin as a role model for junior staff and industry colleagues in the city and across the country. "New York City has always championed empowered women—from artists to politicians, to urban activists, LGBTQ luminaries and more. I'm proud that our tourism industry continues to be light years ahead when it comes to leadership opportunities for women, and I cannot wait to see what the future holds for the young leaders in our midst."
VPs Speak Up
Four female NYC & Company vice presidents echoed the collaborative approach at the destination office. They are Sara Simkin, vice president of destination services; Trudy Singh, regional vice president of sales, mid- Atlantic; Lisa Lopez, regional vice president of sales, Midwest; and Patricia Herrera, regional director for southeast and global MICE. All confirm that, as part of Senior Vice President of Convention Development Jerry Cito's team, they are empowered to work together and try new things.
"I never feel like I'm going to fail, because my actions always derive from a sincere, unique perspective," Herrera says.
"We work closely to ensure that all convention and trade show clients are well taken care of from start to finish," Kelly Curtin adds. "Beyond tourism, I want the movement taking place culturally to extend to future generations and throughout all industries. As an executive of a well-respected organization—and as a woman who has always spoken up for equality and for progress—it is so important for me to be a role model for both my own daughter and the leaders of tomorrow."
Female GMs Share Opportunities and Challenges
Smart Meetings worked with NYC & Company to survey several successful New York City executives about their trailblazing paths—in the hope that it would point the way for others looking to follow or find their own way.
Karin Kopano, general manager of Hotel 50 Bowery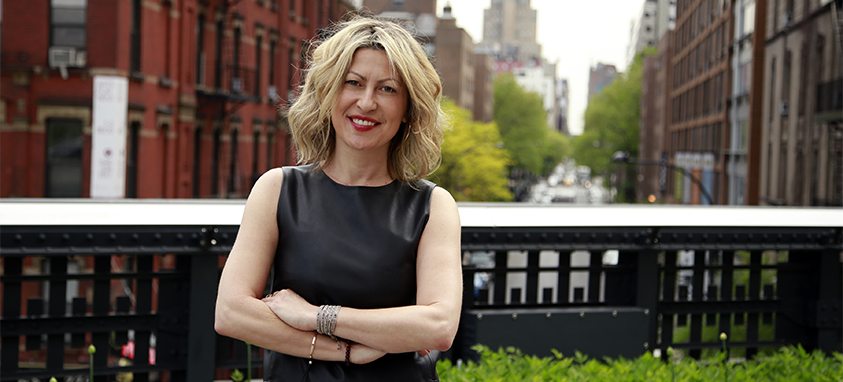 Hospitality roots: I was part of the opening team at Hotel Victor South Beach in Miami. A lifetime ago, I worked for the airline industry and as a travel agent as well, but that's a whole other story!
Advice to your younger self: Nurture yourself first before you can nurture others. Make time to do your favorite things, spend time with your family without feeling guilty—basically find your fun.
Most influential person: One of my role models in our industry is Niki Leondakis [CEO of Equinox], someone I had the great pleasure working with for a while. I admire her leadership skills, her empathy towards others, her efforts to better community.
Opportunities for women in the hospitality industry in New York City today: More companies are taking the initiative to develop young women in our industry as future leaders. We hear of more mentoring opportunities within organizations—this is all great, and hopefully just the beginning of fast-tracking more women to future GM and C-level positions.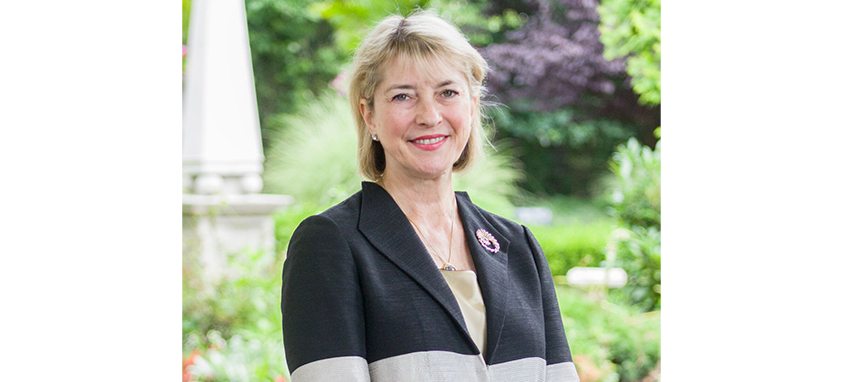 Hospitality roots: Funny but true, I got my start by default. I graduated from St. John's University with a bachelor's degree in elementary education and English and earned my master's degree in reading there. In my early career, I was an elementary school teacher. I was also working part-time for my husband's company. He actually graduated six months early to open the first Everything Yogurt store on Wall Street in downtown Manhattan. I went to work there full-time because it was too expensive to hire a bookkeeper, and payroll companies charged too much.
We grew this company to 250 locations nationally and internationally. We also developed a Class A office building on Staten Island to house our company, which was focused on selling franchises. We continued building offices and answered an RFP for a complex that would include another office building and a hotel. Our original plan was to lease the property to a hotel developer; however, no hotel developer wanted to build a project on Staten Island, so we became "reluctant" hoteliers. After almost 17 years, we have expanded our Hilton Garden Inn twice, added a Hampton Inn & Suites on the property—and discovered we love the business. We love making memories for our guests.
Advice to your younger self: Continue to work hard for what you want, and life will be good.
Most influential person: That would be my husband, Richard. In addition to being the love of my life, my soulmate and my best friend, he is my business partner and my partner in life. He changed my life and had confidence in me to work with him to build our company—and we did. Together, we make a great team. In addition to our two hotels, we own more than 1 million sq. ft. of office space in The Corporate Park of Staten Island, making us the largest private developers on the island.
But the most rewarding thing that we do centers around Corporate Social Responsibility. Our foundation is funded by our Commons cafe. We donate 100 percent of profits from this quick-service eatery to the Lois and Richard Nicotra Foundation to support Staten Island charities, and to our employees' children and grandchildren for their college educations. We have 500 employees who are like family and are our greatest assets. We always say that we want to make a difference in their lives; we want to make their lives better. And our foundation is just one way we can do that.
Opportunities for women in the hospitality industry in New York City today: In my company, most of the management roles are filled by women. We have a talented team of hard- working, dedicated employees. The hospitality industry requires work on nights, weekends and holidays. I admire the women that work for me, especially those juggling a family and career.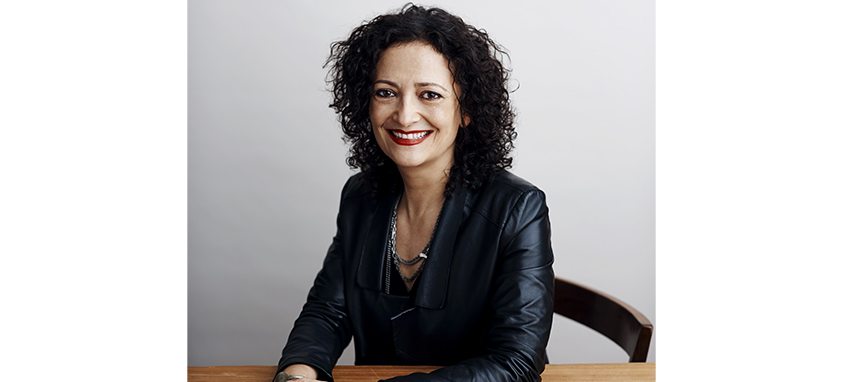 Hospitality roots: I started at a very early age! My mom and dad owned a travel agency in Jerusalem. As far back as I can remember, I was greeting travelers at the airport or hosting group dinners with my parents. Hospitality literally runs in my blood. I decided to go the route of hotel management and ended up in Hawaii—the island of the Aloha spirit. My first hotel was the Royal Hawaiian, a Luxury Collection Resort, which we called the Pink Palace of the Pacific. That's where I officially started my career at the reception desk. Twenty years and 12 hotels later, I'm here at 1 Hotel Brooklyn Bridge, the flagship of our nature-inspired and mission-driven brand (which also happens to be my favorite hotel yet).
Advice to your younger self: As someone who strives for perfection, I would have loved to have been exposed to Vince Lombardi's quote: "Perfection is not attainable, but if we chase perfection, we can catch excellence." I would have been less harsh on myself early on in my career.
Most influential person: I've been lucky to work with some amazing leaders throughout my career. I've also worked with some that taught me what kind of a leader I don't want to be! What I can say is that in working three years for Barry Sternlicht, I've been the most inspired and challenged to live up to our brand's commitments, both professionally and personally.
Opportunities for women in the hospitality industry in New York City today: I think the opportunities for women here are endless. So many hotels, old and new, offer avenues for any career a driven woman wants to take. If you have a passion for hospitality and understand that the work life is actually a lifestyle, then you can take it as far as you want.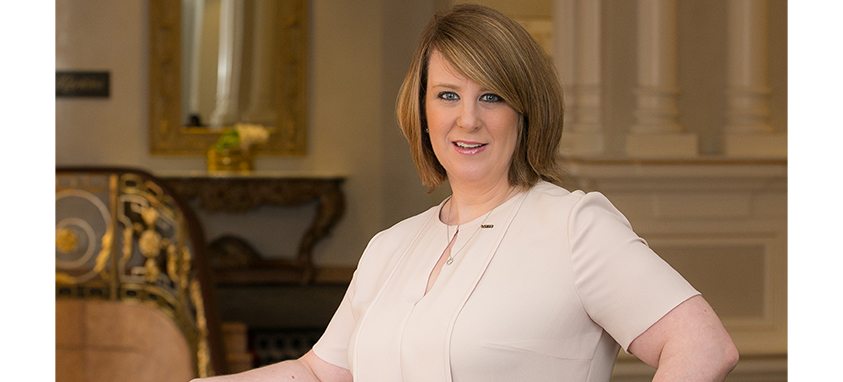 Hospitality roots: I knew I wanted to be in hospitality since I was five years old, serving breakfast in bed to my parents or setting up a juice bar in my parlor. I moved on to paying jobs as a high school and college student, where I worked as a housekeeper, a room-service server, a table busser and front-desk agent. These positions were mostly in smaller, countryside properties in Upstate New York. Upon graduation, I moved to the largest city I knew, New York City, and worked my way up through many rooms-division positions in Affinia, Starwood and Ritz-Carlton Hotels.
Advice to your younger self: I am very happy with the path I have taken and would have told myself to stay with it. I worked in many different entry-level positions and learned the work from the beginning. This made it much easier to become a leader in these positions later in life, because I had done the work from the start. I still believe integrity and hard work ultimately helps you realize your dreams. Picture yourself in the job you want someday. Really picture it. What will your surroundings look like? What will you be wearing? What kind of person will you be? It really helps you to achieve your vision.
Most influential: It starts with my parents and their encouragement and support of my dreams. My sister, who helped me prepare to be lucky and be in the right place, at the right time. And then one of my very first bosses in New York City, who saw talent in my abilities and kept trusting me in situations where I needed to make decisions and explain why I made them.
Opportunities for women in hospitality industry in New York City today: I believe there are so many opportunities today in hospitality. This industry is a place where countless career paths exist. Finance, business, real estate, sciences, education, technology and, of course, guest services can all exist in hospitality. We should continue to mentor people just starting in this industry, and become inspiring examples of what success looks like. In order to keep moving careers forward, we need to show our female colleagues how to balance work and family, and to use all the available resources for support.
Hospitality roots: While I was in college, I worked part-time for a bus tour company in Brooklyn called All State Tours. When I was ready for a full-time position, my boss (at that time) contacted one of his hotel colleagues, and she hired me as a secretary. Within a month, I was promoted to group coordinator. Three years later, I left there for my first sales manager position. After many years in sales, I aspired to be a general manager. My first GM position was at Holiday Inn Express New York City-Fifth Avenue.
Advice to your younger self: Go to hospitality school. I did not go, so all my experience is work-related. Although I have been successful, I am sure a hospitality degree could have helped me be successful sooner.
Most influential person: Lucille Yokell, director of sales and marketing at Wellington Hotel. She is the person who hired me as a secretary after my job at All State Tours. She has been a mentor in my career and close friend for more than 30 years.
Opportunities for women in hospitality industry in New York City today: Excellent opportunities exist for women in the hospitality industry. I would say it may a bit harder for a GM position, but for other department-head positions, there are many women in these positions. Just continue to apply for the positions that you want. Be persistent, and don't give up just because you think the odds may be against you.