Are your attendees nervous about getting on a plane? Does the idea of driving to an event and using gas station restrooms strike fear in their hearts? Never fear. Two new reports offer best practices for getting everyone to the meeting room safely.
APEX Resources
EIC recently released the Travel and Transportation Accepted Practices Guide, which introduces step-by-step processes for evaluating and diminishing risk related to planning travel and using specific modes of transportation. The 38-page guide provides resources for staying up to date with local regulations while traveling, including links to videos for COVID-19 protocols at specific international airports as well as details on new measures (like Covid-detecting dogs at Dubai International Airport). It concludes with a page on sustainable and social impact travel considerations ("Manage Your Personal Travel Footprint") and an alphabetized glossary of links to airline and transportation resources all over the world.
Global Trends
World Travel Tourism Council (WTTC) published a report summarizing a wealth of data and industry insights on the impact of COVID-19 on the travel and tourism sector, offering recommendations for how the industry can hone its focus towards growth and create a new foundation for the future. From interviews with industry executives and a compilation of data regarding the effects of the global pandemic, the report, conducted in collaboration with Oliver Wyman, sorted its findings into four key trends that will shape consumer decisions over the next 24 months.
The report summarized that "trust, extensive communication and the flow of accurate information" would be the building blocks of recovery in the sector—not only between visitors and businesses, but also among suppliers, employees, and local governments and communities.
Demand Evolution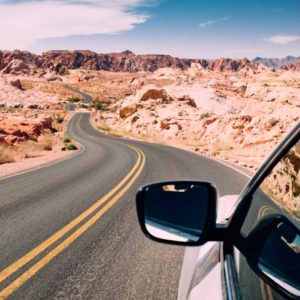 What travelers want now, and for an indeterminate time after the pandemic, has changed. Interest in domestic tourism is on the rise—for its greater ease and perceived greater sanitation of private transportation options. In the United States, 63 percent of travelers said they would be likely to take only domestic trips for the rest of 2020.
Given that the virus is more likely to spread in confined indoor spaces, outdoor activities and vacations are in higher demand. Forty percent of U.S. travelers report rethinking their choices in favor of more remote destinations, such as beach vacations and smaller towns. There will be increased interest in niche markets for outdoor adventures, such a cycling trips and chartered raft trips. Aileen Clemente, CEO of Rajah Travel Corporation, predicts there will be "an emergence of new destinations in isolated locations as consumers veer away from massification."
Another important consideration is peace of mind when planning. Seven out of 10 U.S. travelers said they'd be persuaded to book during the pandemic if changes were flexible and penalty-free. This was the highest-rated factor in booking, even over concern about property sanitation procedures.
Health and Hygiene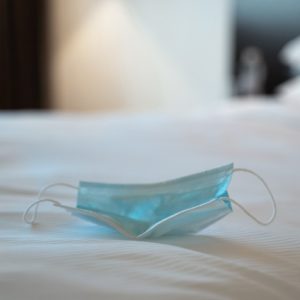 Of course, an invigorated focus on sanitation is essential to reviving the industry. Positive feedback from less risk-averse demographics, such as millennial travelers, could be a kick-start to overall confidence, as 92 percent of consumers reported they trust word-of-mouth recommendations from family and friends.
The need for congruence in policy prompted the WTTC to release its Safe Travels Protocols earlier in the year, quickly followed by an internationally recognized Safe Travels Stamp. A united industry commitment to the implementation of health and safety standards is paramount in rebuilding consumer confidence, the organization noted.
Innovation and Digitization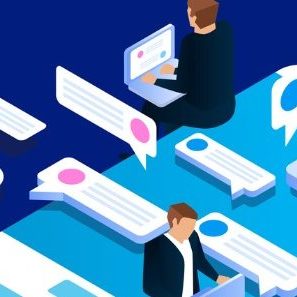 The report noted that acceleration of the digital agenda is one of the positive outcomes of the crisis. Due to distancing measures and the need to minimize physical interaction, an April survey reported 70 percent of respondents had used contactless payment and video conferencing for the first time due to the pandemic. The trend will continue as businesses continue refining and streamlining processes that can be completed with touchless technology, such as hotel check-ins, viewing menus and making payments.
Those surveyed also reported spending more time online during the pandemic, from browsing social media to shopping online. This was reported not only from millennial consumers—45 percent of baby boomers said they shopped online more frequently due to COVID.
The industry must innovate ways to provide a seamless experience for the consumer, including "build[ing] on existing solutions, from biometric verifications and e-gates at airports to contactless payments to enhance the traveler journey," the report concluded.
Sustainability
The report stated that consumers are thinking more about the environment since COVID-19. WTTC found that 73 percent of respondents were taking note of companies that were tackling big issues during the pandemic, from environmental sustainability to issues of social justice and equality.
Changes in energy usage and transportation spurred by the pandemic—namely, the halting of travel and reduced consumption—has led to an 8 percent forecast reduction in CO2 emissions in 2020, the largest fall since World War II. The return of natural phenomena, from blue waters to wildlife populations, has prompted renewed understanding of human impact on the planet, and consumers are paying more attention to companies that make sustainability a high priority.
A strengthened desire for connection, reduction of mass tourism and interest in outdoor and remote experiences brings the opportunity to further engage local communities in crafting authentic, sustainable experiences that not only delight travelers, but also support the locations they visit.
Global Community Impact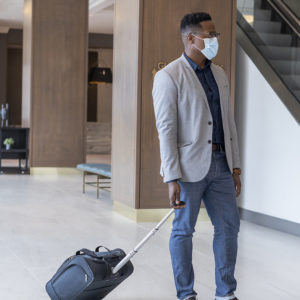 The report notes that good news has still abounded in this difficult time, highlighting the truth of the sector's focus: hospitality.
Radisson, IHG, Hilton, Marriot, Disney, MGM and multiple other hotel brands have stepped forward to help, from lending rooms for medical use and homeless housing to donating thousands of meals to stranded migrant workers and making cloth face masks for the local community from hotel linens.
Peter De Wilde, President of European Travel Commission (ETC), highlighted the industry's responsibility, saying, "Since hospitality and love for our homes is at the core of what we do, we must support and empower local communities."
The 26-page report also detailed further implications and considerations, from "co-creating with the private sector" to "promoting destinations in need," and is accessible here.