Greater Miami is a top-notch destination for sustainable meetings
Miami is known for its glittering beaches, dynamic culture and number of luxurious resorts. But did you also know that Miami is leading the way in sustainability?
Miami-Dade County's Climate Action Strategy aims to cut the county's greenhouse gas emissions by 50% from 2019 levels by 2030 and achieve net zero by 2050. This will be achieved through seven approaches: benchmark, retune and retrofit existing buildings; expand on-site and off-site renewable energy; build ultra-low energy buildings; reduce transportation-related fuel consumption; expand and protect green and blue spaces; convert waste to energy; and reduce waste and water use. Emissions have already dropped; in 2019, the agency recorded 37 million metric tons of CO2 emitted. Four years later in 2023, they recorded 34 million metric tons of CO2 emitted.
Resilient 305 is a three-way collaboration between the City of Miami, the City of Miami Beach and Miami-Dade County. Their living document strategy enables Greater Miami and The Beaches (GM&B) to address urbanization, globalization and climate change. Recently, they embarked on an effort to preserve Biscayne Bay, adopting ordinances to restrict fertilizer use and prevent nutrient pollution that harms the bay's wildlife.
Sustainability at GMCVB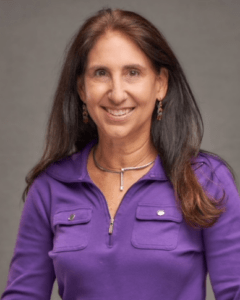 Greater Miami Convention and Visitors Bureau (GMCVB) Director of Meeting and Convention Services Marianne Schmidhofer, a former independent planner, assembled a cross-departmental sustainability task force to help meeting professionals looking for a way to start addressing sustainability in planning events.
The task force takes a two-pronged approach: they are looking internally to see where GMCVB can be more sustainable, and they are looking outwards to determine how they can lead their partners to be more sustainable.
GMCVB's website is full of resources for planners to organize the most sustainable Miami meeting or event possible. It even prioritizes digital visitor guides via a QR code to save on paper.
From August 21-24 forums asked partners, "What do you think we are doing right? Where do we see room for improvement? How can we be a leader in these efforts?"
Many of the goals established come from the United Nations' Sustainable Development Goals (SDGs). Schmidhofer says, "It's not just about the environment…they have initiatives like fair wages, accessibility, reducing inequality, responsible consumption. It's really very vast, and I think this is a great way for organizations to identify where they align themselves."
They are building tools and sharing what their municipalities are doing for sustainability. "Our number one goal is to tell the stories of all the wonderful things that are already happening, and to be a resource where any of our partners can come to us and get to where they need to be," she says.
Green Miami Hotels and Venues 
Greater Miami boasts a number of LEED-certified healthy, efficient and cost-saving hotels.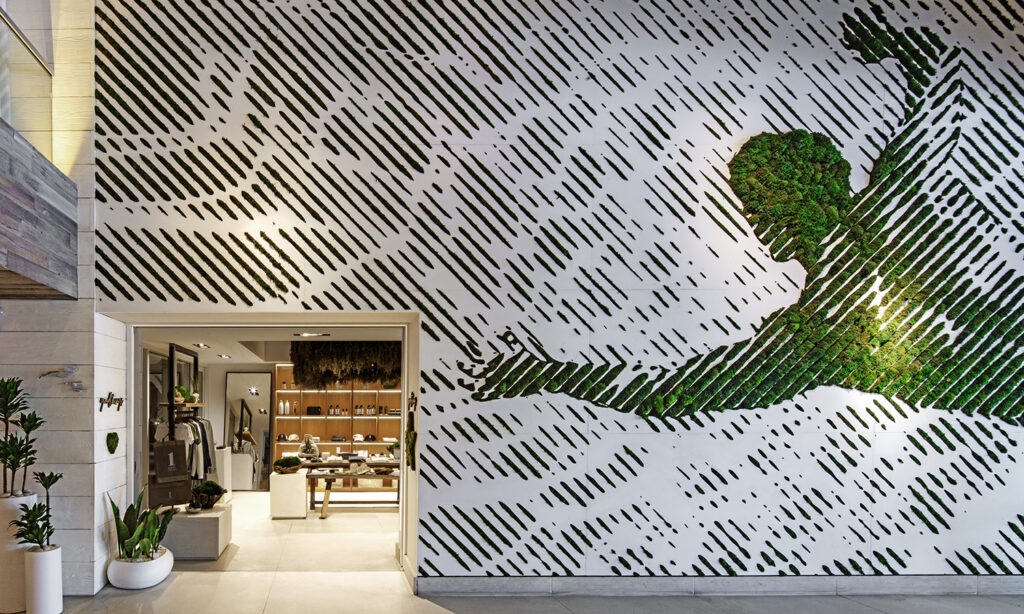 1 Hotel South Beach achieved LEED Silver certification under the LEED for New Construction rating system. They recently launched Certified Sustainable Gatherings, an initiative to limit events' environmental impact in six categories: waste reduction, low-emissions menus, vetted vendors, eco-conscious décor, elimination of single-use plastics and communications about conscious gatherings. Their free option offers guidelines, a sustainable gatherings program guide and a preferred vendors list. Two more options offer further support, resources and certifications.
The Palms Hotel in Miami Beach is another eco-conscious hotel recognized by the Florida Green Lodging Program. Their in-house "green team" oversees recycling programs and beach cleanups. Some rooms even include eco-friendly sinks and toilets.
The Miami Beach Convention Center also earned LEED Silver certification after a $620 million redesign. The renovation incorporated eco-conscious features in accordance with the City of Miami Beach's building codes that require LEED Silver certification for all new public projects. Along the way, they recycled over 90% of the construction waste. The renovated venue sees "fins" along the perimeter of the building to keep the interior cool and reduce energy consumption. They also installed high-efficiency LED lighting with sensors that shut off lights when rooms are unoccupied.
Read More: Sustainable Hotel Certification, Explained
Schmidhofer says, at this point, it's critical for hotels and venues to make sustainable changes rather than wait for clients to ask for those changes. "We're seeing more and more of our clients putting [sustainability] in their RFPs and looking for measurements," she says. "[Planners] want their meetings and events sustainable. Many of them just don't know where to start. They don't have the time or resources, so they're looking to the vendor to do it for them. We've moved out of why you should be sustainable to how to be sustainable."
Treat Your Team to Sustainable Activities
So, you've found your perfect eco-conscious hotel or venue; now, what do you do once you're there?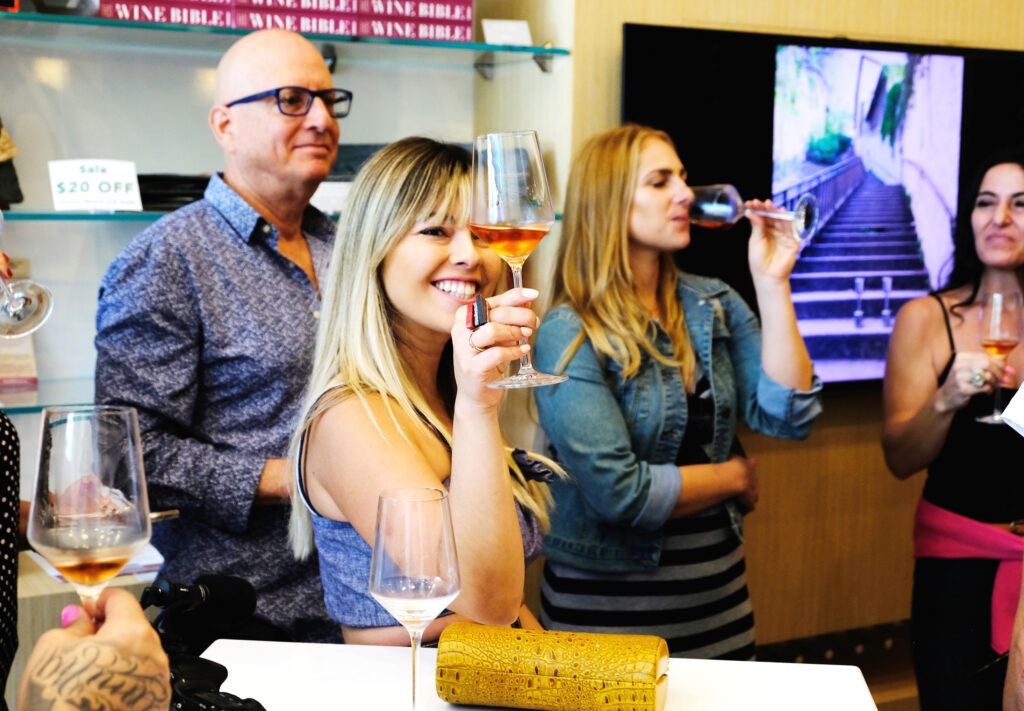 Popular right now are culinary tours in Little Havana and Wynwood Art District. Anything on the water remains a classic. Catamaran or canoe tours and paddleboarding are just a few of the incredible experiences available.
Miami also offers an entire agricultural area. "A lot of people think of Miami as a big city and the beach. But less than 20 miles away is our South Dade cultural center, the Redlands. There are all types of activities and it's become very popular for groups looking to be sustainable," says Schmidhofer.
Don't forget about their breathtaking national parks, either. The Everglades National Park is the largest subtropical wilderness in the United States. It's also a World Heritage Site, an International Biosphere Reserve, a Wetland of International Importance and a specially protected area under the Cartagena Treaty. Across the park's 2,400 square miles, groups can hike, canoe, kayak, bike, fish and camp.
Read More: Hot Tips for Visiting Miami
Giving Back
When you take your event to Greater Miami, Schmidhofer says, "We feel that it's very important, not only for our destination, but no matter where you go, to give back to the community."
For this reason, GMCVB created a guide for visiting organizations to give back. The CVB will identify which of six pillars a visiting organization aligns with—children, animals, the elderly, food insecurity, culture and the environment—and help them customize a program. "It elevates their experience, because it's something that's been designed for them and it's something they feel is their core," says Schmidhofer.
She shared, "Our industry is unfortunately very wasteful; but this means that we are in an incredibly powerful position to make an enormous difference, all through small changes in our habits. We can do things we have always done in a different way to treat our earth better."
Through GMCVB's sustainability task force, conscientious hotels and venues and a host of other initiatives, Miami is setting the tone for a host of positive changes to make the intersecting industries of meeting planning, tourism and hospitality all more sustainable.