According to Booking.com, 69 percent of U.S. travelers say sustainable travel is important to them, and 53 percent said they were more determined to make sustainable choices when traveling again in the future. 
Or should we simply say, Happy Earth Day!
In the hospitality sphere, meeting professionals have an outsized impact on sustainability—by making mindful choices among venues and vendors—and by intentionally modeling (and storytelling about) Earth-friendly practices.
Here's a sampling of what your colleagues and suppliers are doing to mark this day.
For over 15 years, not-for-profit Positive Impact Events has provided engagement, collaboration and education to create a sustainable event industry. The group urges event profs to become a Positive Impact Ambassador and join its Earth Day Campaign to support creation of a carbon framework of the event sector.
***
Events Industry Council (EIC) will be sharing Earth Day-related posts throughout the day on its social channels, urging meeting professionals to endorse the EIC Principles for Sustainable Events and to learn about its Principles for Recovery.
***
Hilton Hotels & Resorts reminds planners that, through its Hilton LightStay program, it offers event client-tailored reports, including the Meet with Purpose sustainable meetings program and Meeting Impact Calculator.
***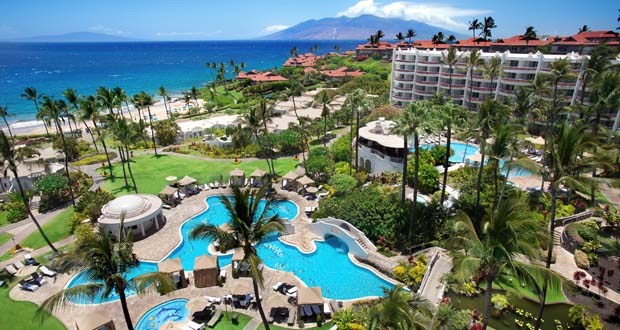 Accor hotels throughout North and Central America are marking the global event (and every other day) with initiatives employees and guests can partake in. Here are examples from its Fairmont brand.
At Fairmont Kea Lani on Maui, visitors can embark on a mindful exploration of the island and earn a free night. The package encourages guests to help mālama (care for) the environment by engaging in a self-directed beach clean using a 4Ocean Clean-Up kit to pick up waste or debris found along the coastlines as they explore Maui. The property has a photovoltaic project that produces enough energy to power 150 homes and encourages staffs to monitor nesting of critically endangered Hawksbill Sea Turtles and participate in ongoing beach and reef clean-up initiatives.
In partnership with Oceanus AC, Fairmont Mayakoba in Riviera Maya, Mexico, actively participates in reef restoration through a dedicated coral restoration site. Fragments of healthy coral are transferred so they can regenerate and be replanted in Oceanus AC's coral nurseries in Puerto Morelos National Park.
Every guest of Fairmont Sonoma Mission Inn & Spa, an iconic California Wine Country resort, finds a complimentary bottle of Trinity Oaks Wine in their guest room, regardless of the time of year. Trinity Oaks Wine plants one tree for each bottle of wine sold. To date, over 1 million trees have been planted as a result of this verdant partnership with this resort.
Just in time for Earth Day, Claremont Club & Spa, A Fairmont Hotel, a grande dame in the hills of Oakland, California, has partnered with local Bee Ranchers to unveil several on-site hives. Joining numerous sister hotels, the resort will leverage the apiaries to promote sustainability and incorporate honey into their menus, while raising awareness for the particular challenges bees face today.
Nestled on 300 acres in the heart of Quebec, Canada, woodlands, Fairmont Le Chateau Montebello is inviting guests, colleagues and locals to take part in a forest cleanup. The property has also worked with David Suzuki Foundation to plant milkweed plants for Monarch Butterflies to pollinate.
The Planet 21 program is Accor's platform that encourages the hospitality industry to curb its environmental impact as well as inspire a new sustainable model that brings about enduring changes to the environment. More about Accor's Planet 21 commitments here.
***
Moxy Times Square, Moxy Chelsea and Moxy East Village  in New York City are celebrating Earth Day by planting one tree for every reservation that falls between Earth Day and April 25, 2021. In partnership with One Tree Planted, seeds will be planted in California to help regrow the destruction caused by  recent wildfires.
***
In honor of Earth Day, Preferred Hotel Group—which operates Preferred Hotels & Resorts and newly launched Beyond Green—announces launch of I Prefer Points for Good, a new way for travelers to give back to the planet by donating points they have earned through membership in the brand's I Prefer Hotel Rewards program.
The initiative allows I Prefer members to donate their points at cash value to the Ocean Heroes Network, a global nonprofit organization that supports emerging youth leaders by equipping them with the tools to transform their passion for ocean health into tide-turning careers.
Beyond Green is a new purpose-driven hospitality brand that embraces travel as a force for good. It has a global portfolio of 27 hotels, resorts, and lodges (including Carneros Resort and Spa in Napa Valley, California) that exemplify sustainability in action.
***
Shinola Hotel, a luxury property located in downtown Detroit, has just partnered with Clean The World—an organization that collects discarded soap and other hygiene products from hotels and gives them new life by donating them to people in need. In every shipment, Shinola Hotel donates roughly 1,000 bars of soap and 800 shampoo and conditioner bottles. Clean the World takes the donations, sanitizes and grinds the soap, then cuts new bars ready for distribution.
***
The Glen House, a 68-room hotel at the base of Mt. Washington in New Hampshire's White Mountains, is celebrating Earth Day throughout the rest of the year by offering a Root for the Earth package that includes a $20 donation to plant 20 trees in the White Mountain National Forest. The hotel, built with sustainability in mind, is heated and cooled by a geothermal system, among many other green features.
***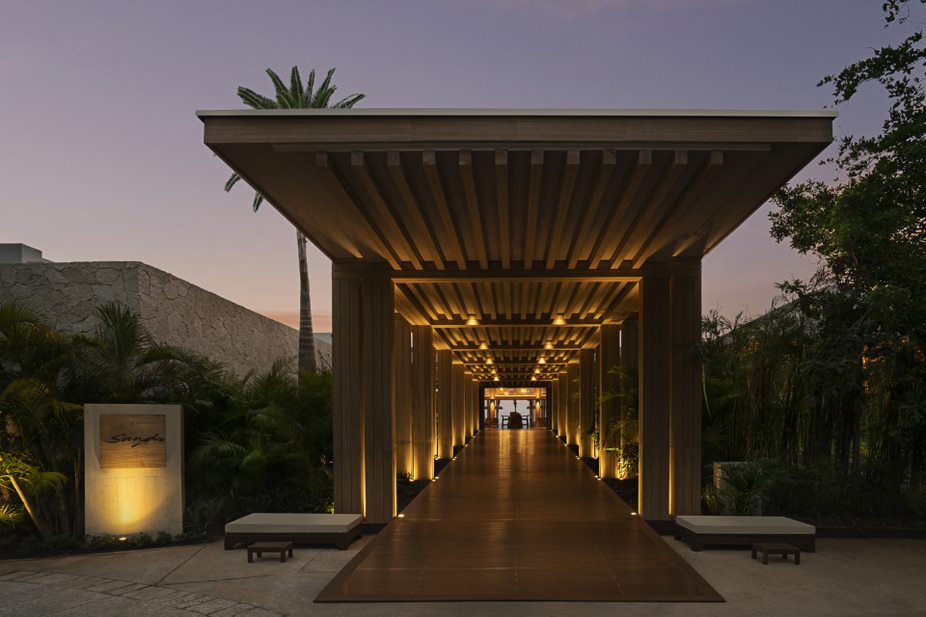 Banyan Tree Group, whose properties include Banyan Tree Mayakoba and Banyan Tree Cabo Marques in Mexico, is rooted in its corporate ethos of "Embracing the Environment, Empowering People," a sustainability approach emphasizing building in harmony with nature and contributing to the growth and development of the community where each of its hotels is planted. This Earth Day, Banyan Tree Group is launching a "Restore our Earth" campaign aligned with Earthday.org's theme, which includes the following. 
"Stay for Good" program in partnership with 

The Canopy Project

, where Banyan Tree will donate one sustainably planted tree for every night booked throughout the campaign

A voluntary pledge centered around energy conservation for visitors and future guests to take part in

A global clean-up, so 

individuals can experience firsthand the extent of our world's single-use plastic problem, and begin to recognize how systemic our pollution and waste challenges are 
***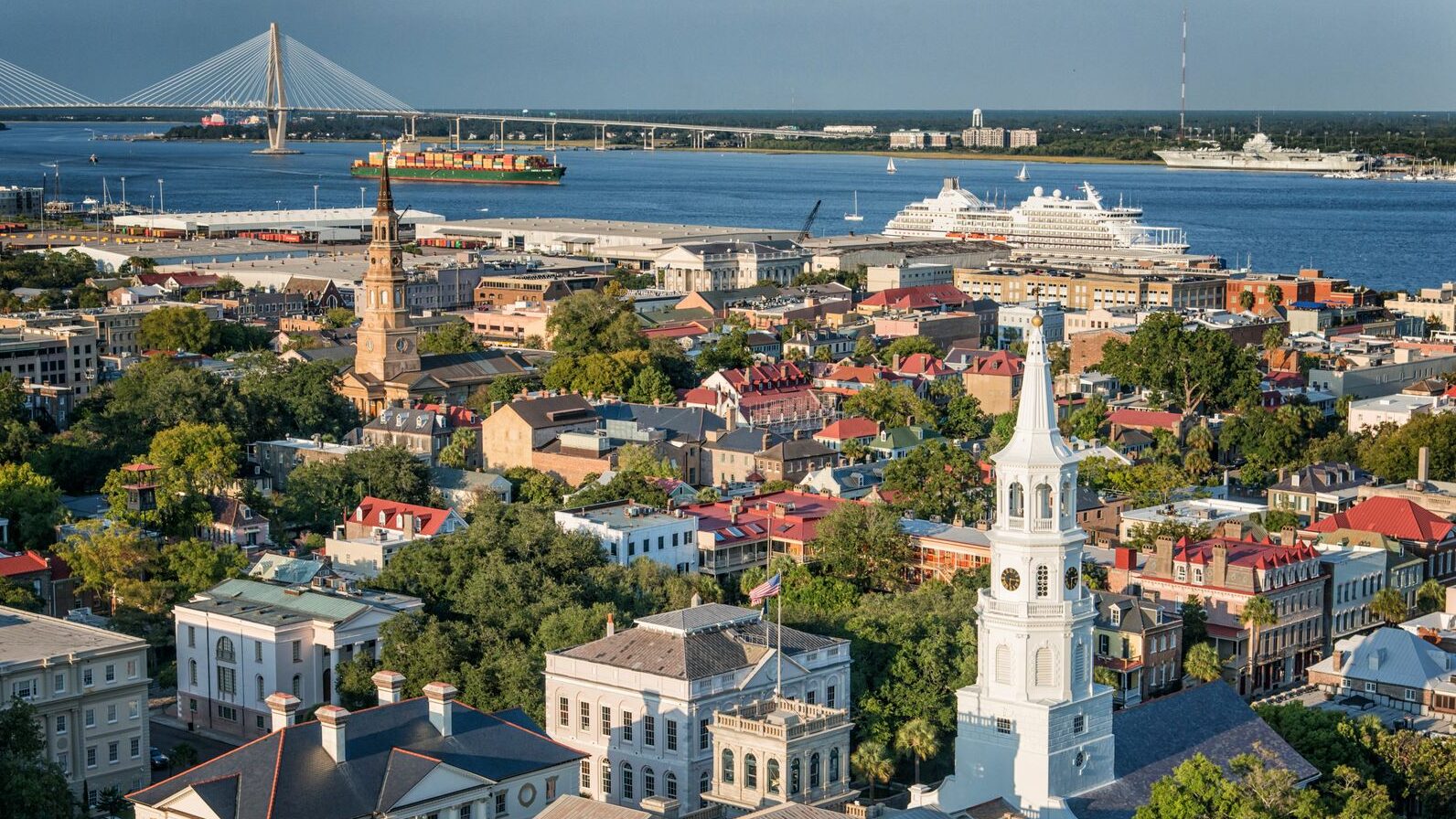 The Spectator Hotel in Charleston, South Carolina, is pledging to divert 100,000 plastic water bottles from landfills by partnering with Proud Source to supply the hotel with a sustainable aluminum alternative. Sister property French Quarter Inn, just footsteps away, is also making the same pledge.
***
The Ritz-Carlton, Half Moon Bay, a Forbes Five Star resort in Northern California, honors Earth Day with the launch of a new "Coastal Treasures" sustainable art program. The program was developed in partnership with Santa Cruz-based ocean artist Ethan Estess, who has gained national recognition for his show-stopping artwork made with reclaimed ocean materials such as plastic, fishing line, golf balls, and more. The resort will showcase Ethan's ocean-inspired artwork made from recycled coastal "treasures," including reclaimed fishing line from Half Moon Bay.