Food festivals deliver celebrity chefs, cooking demonstrations, and virtually unlimited food and beverage options to hordes of hungry attendees in cities across the United States. But don't think they're all the same. Regional cuisines, signature experiences and distinctive host cities are a few of the factors that make each festival a world unto itself. Use this calendar of culinary celebrations to inspire your next trip, or patiently wait for a premier local event to begin.
South Beach Food and Wine Festival: February 22–26, 2017
A wealth of culinary star power from Food Network and Cooking Channel lights up Miami for five days of feasting in the winter sunshine. Nationally acclaimed chefs scheduled to appear include Marcus Samuelsson, Giada de Laurentiis and Ming Tsai. Thanks to economical options such as free shuttle service and limited access tickets, it's easy for gourmands to join in the festivities. Event proceeds benefit Florida International University Chaplain School of Hospitality & Tourism Management.
Charleston Wine + Food Festival: March 1–5, 2017
Revered for its Lowcountry epicurean scene, Charleston stages a food festival anchored by the Culinary Village in historic Marion Square, with associated events and demonstrations radiating across the city and surrounding area. Participants include Charleston's culinary supernova Sean Brock, renowned chef Daniel Boulud and well-known food writers from magazines such as Bon Appetit and Saveur.
The Great American Foodie Fest (Vegas): April 27–30, 2017
Fifty-plus food trucks roll into Las Vegas for The Great American Foodie Fest. A beer garden, competitive eating events, a live DJ and carnival rides make for a rollicking good time.  From funnel cake to poke bowls, there's something for every appetite.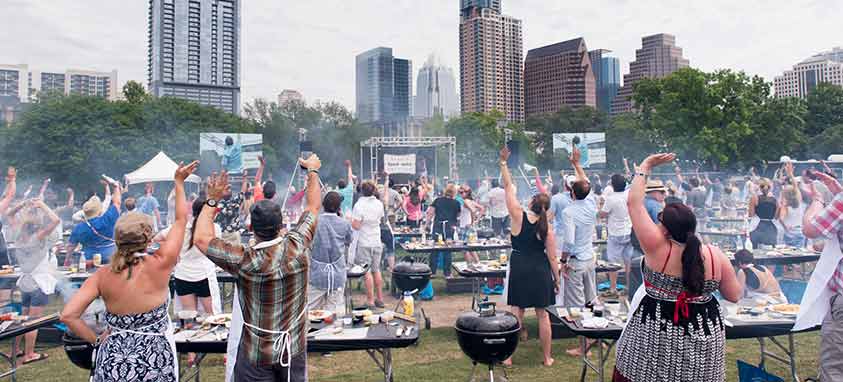 Courtesy of Austin Food + Wine Festival
Austin Food + Wine Festival: April 28–30, 2017
Chefs gather in Texas' culinary capital to feed festival-goers, show off their meat smoking skills and compete against each other in the Rock Your Taco competition. New this year, Friday evening's Lone Star Nights event invites guests to sample Texas-tinged global street food creations while mingling with chefs and enjoying live music.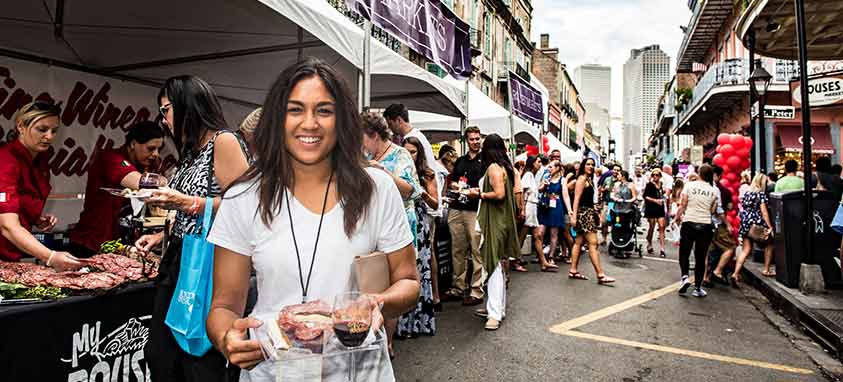 Courtesy of New Orleans Wine & Food Experience
New Orleans Wine & Food Experience: May 25–28, 2017
A mere festival can't encapsulate the flavorful soul of a singular food city such as New Orleans: It takes an experience to do that. New Orleans Wine & Food Experience marks its 25th anniversary in 2017 by rolling rare fine wines, a pastry competition, a parade-style Royal Street Stroll and more into one Big Easy celebration!
Aspen Food and Wine Classic: June 16–18, 2017
If you're missing the mountains after the end of ski season, the Food & Wine Classic in Aspen offers a reason to return. Hosted by Food & Wine magazine, the event assembles an all-star collection of winemakers, spirits experts and celebrated chefs for a weekend of seminars, demonstrations and tastings against a Rocky Mountain backdrop. Headliners for 2017 include Carla Hall, Gail Simmons and Andrew Zimmern.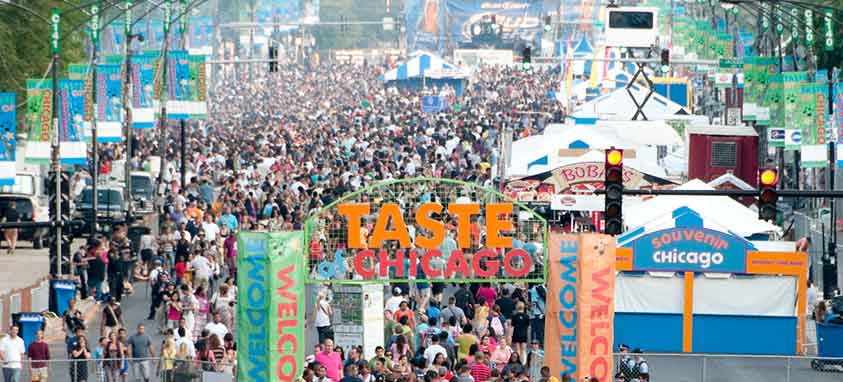 Taste of Chicago: July 5–9, 2017
Taste of Chicago, the world's largest food festival, draws more than 1 million eager eaters to Grant Park on or near Fourth of July weekend each year. Admission is free, but attendees must pay to sample delights from the city's diverse dining scene. Musical performances on the Bud Light Stage and Petrillo Music Shell add to the party vibe.
Boston Seafood Fest: August 6, 2017
At this daylong seafood celebration at Boston Fish Pier, seafood lovers can gorge on delicacies from the depths, such as lobster, crabs, oysters and swordfish, then wash it all down with a cold beer. Hosting duties are fulfilled by Boston Fisheries Foundation, a nonprofit devoted to preserving, sustaining and sharing our seafood and maritime heritage.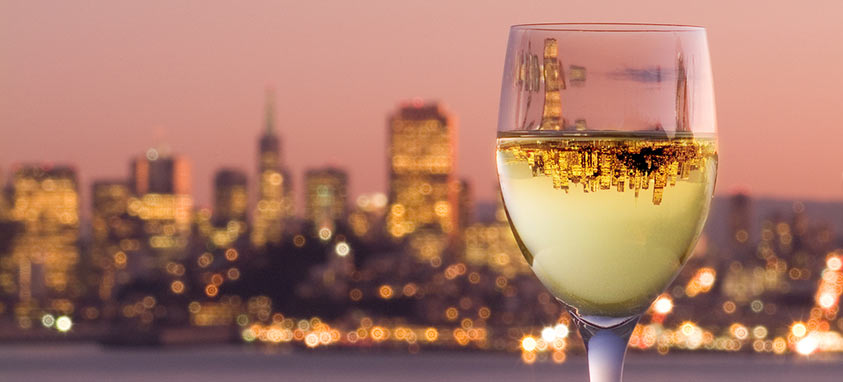 Eat Drink SF: August 24–27, 2017
Sample San Francisco's acclaimed cuisine at Eat Drink SF, where a roster of more than 160 restaurants caters to an enthusiastic and knowledgeable dining community. The can't-miss 2017 offering is the Sunday afternoon special Grand Tasting in honor of the Golden Gate Restaurant Association's 80th anniversary.
New York City Wine & Food Festival: October 12–15, 2017
Celebrity chefs such as Alex Guarnaschelli, Scott Conant and Geoffrey Zakarian headline the New York City Wine & Food Festival, which turns 10 in 2017. More than 100 events afford the festival, a sister to the South Beach event, a wide reach that extends to the philanthropic front. Proceeds benefit Food Bank for New York City and No Kid Hungry, a nonprofit dedicated to ending childhood hunger.