Organizers of ON24 Webinar World, a user conference for webinar marketing, share their experiences

Planning a conference is a complex process that doesn't come with a handy user manual. You won't find How to Plan Conferences for Dummies in any bookstore. So what's a planner to do when faced with the daunting task of planning a first-of-its-kind conference?
Smart Meetings recently spoke with Anna Monogarova, field marketing manager at ON24, and Chrissy Devenny, Event Producer at Dynamo Events. Anna and Chrissy are planning Webinar World, ON24's first user conference. ON24 is a leading tech company that specializes in webcasting and virtual events. Webinar World will be held Mar. 6–8, 2017 in San Francisco, California.
In an interview, Anna and Chrissy shared conference-planning tips to help planners learn from their experiences.
Start Early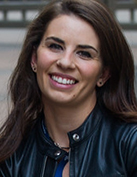 Chrissy: My role with ON24 Webinar World started in early 2016 when the conference was just an idea. We took a step back to look at ON24's business objectives and growth trajectory, and it really felt like the right time to get their customers together to collaborate, share best practices and ultimately shape the future of webinar marketing.
Set Clear Goals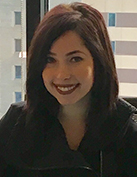 Anna: We are gathering hundreds of marketers together to focus on one thing: how to do better webinar marketing. It's a customer conference at its core, but it's also open to anyone who would find value in attending. We're excited to welcome a diverse set of perspectives from marketers in every industry—from exciting, high-growth companies to some of the best-known brands in the world.
Choose a Host City that Fits Your Needs
Anna: The city was an easy pick for us for a few reasons. First, ON24 is headquartered in San Francisco, so it felt natural to look to our hometown as a host. Second, since this is a technology conference, it also felt right to be situated within the heart of Bay Area innovation. Lastly, who wouldn't love a trip to the City by the Bay? We're marketing our host city as key selling point of attending the conference.
Select a Theme that Supports Your Goals
Chrissy: We chose "Mastering the Art & Science of Webinar Marketing" because it encapsulates the main value proposition of the event. Attendees will leave as "masters," having consumed all of the great content from the educational sessions. The sessions themselves, as well as the networking activities, will be centered around how marketers are combining both the creative and data-driven aspects of marketing to create the most powerful webinar marketing programs.
Collaborate Internally and Externally
Chrissy: It all started with a creative brainstorming session where we pulled in different stakeholders—internal teams included executive leadership, content marketing and field marketing. Externally, we brought in the creative design agency who would be doing all of the branding. ON24 also brought me in to provide a perspective on event logistics and how we could incorporate the key messaging into each facet of attendee experience. It really set the stage for a collaborative process the whole way through.
Consider the Value of Live Events
Anna: Though we tend to be fans of virtual events (wink wink!), we see live events as a part of a highly integrated marketing strategy. Our customer base is full of innovators in the field, and we couldn't deny them the opportunity to come together in person to grow their networks, exchange ideas and learn from one another. We're also inviting prospective customers, and customer advocacy is one of our most powerful marketing tools, so we just let them do the talking!
Create an Immersive, Interactive Experience
Anna: In addition to two days of expert sessions, we'll also be incorporating a demo hall, networking activities including the Webinar World Party, and an event app with gamification to increase attendee engagement.
Design an Engaging Space
Chrissy: To elaborate on the demo hall, I have to say that this is definitely the most exciting one I've worked on. Attendees will have the chance to meet with webinar solutions experts and really dig into the science of creating engagement-based marketing programs, from virtual learning environments to webcasting to video. Logistically, this includes building out a ballroom with demo pods, a genius bar-esque area, and a whole lot of conversation sets to encourage meeting and idea-sharing during networking breaks and meals.
Don't Forget Digital Marketing!
Anna: Digital marketing is highly important to include in a promotion plan around both digital and live events. One of the key messages of the conference is that the world of marketing has changed, and marketers need to be ever-smarter about how to reach an audience that is constantly bombarded with many messages across many channels. Fortunately, digital marketing is a channel that marketers can get incredibly strategic with. We'll have multiple sessions dedicated to this very topic at the conference!
Don't Be Afraid to Take Inspiration from Social Events
Chrissy: When you're planning a corporate event, don't be afraid to pull inspiration from social events. I feel that planners are unfairly bucketed into those two categories as "either-or." But there's a lot we can learn from each other in both camps. For me, I think the best wedding planners are masters at curating impactful guest experiences and telling a very specific story from the Save the Date to the newlywed send-off. Shouldn't corporate meeting planners be doing the same storytelling? That's what makes a truly unforgettable event, no matter the goal!