Carrie Abernathy, CMP, CEM, CSEP
Job title and organization: President and co-founder of Association for Women in Events (AWE) and director of education, training and events, Practice Greenhealth in Denver
What I love about my job: I love logistics, planning and the pressure of event management. I am a lifer in this industry. It really is my passion. As president of AWE, I love seeing how passionate our board and members are about the organization. I have really enjoyed building something from the ground up and watching the events industry embrace the vision and community. The work that we are doing to create a positive and safe community for women in business is truly fulfilling.
First job: Event manager specializing in Department of Defense, intelligence community and federal government events.
Keys to my success: Surrounding myself with incredible people.
Best work trick I've learned: For me, it is all about having an organized personal space. My home office is very organized and clean, so I can focus on event chaos and the job at hand.
---
Tracy Blair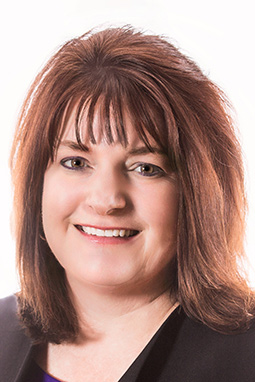 Job title: Director of sales and marketing
Company or organization: Sheraton Denver Downtown Hotel
What I love about my job: I enjoy the art of the sales process and meeting execution. Building award-winning sales teams through coaching and mentoring is so important to me, especially seeing the huge talent and potential my team has. I want my team to love what they do, and I am here to guide them as they grow in their careers. I also really enjoy developing and implementing strategies to out-hustle the competition and exceed expectations.
First job: Server in a small German restaurant in Pennsylvania.
Keys to my success: Staying true to my core values of leading with integrity and creating a culture of trust by consistently leading by example with both actions and words. I am driven by a focused passion to take risks and expect success.
Best work trick I've learned: It's important to do the right thing for the right reasons. You then will consistently make the best decision with the information available.
---
Michele DeClerck, CMP
Job title: President and founder
Company or organization: Conference Event Management in West Des Moines, Iowa
What I love about my job: I love to see the pride my team takes in their work and the creative ideas they come up with to create value for each client's events. I also implemented some professional collaboration benefits, and I am excited to help my team grow, which ultimately results in even better client events.
First job: I became a newspaper carrier when the neighborhood boy was removed from his position. From that job on, I have tackled challenges and opposition as I developed a ferocious passion for equality.
Keys to my success: Listen! Ask the right questions, and take time to listen. Perseverance and dedication are keys for any successful woman business owner, as well as not allowing stereotypes to create a barrier to success. Give back to the community and do the right thing.
Best work trick I've learned: I use rigor and discipline to help me stay focused on the highest priorities to enable me to leave at the end of the day. It's impossible to get everything done, and this is the only way I find peace with myself for pushing some items aside.
---
Dahlia El Gazzar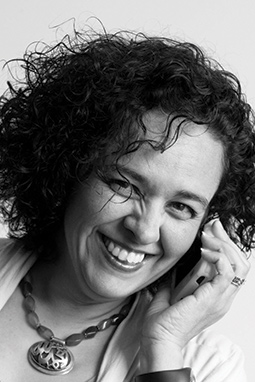 Job title: Tech evangelist and idea igniteur
Company or organization: Dahlia+ in Boston
What I love about my job: I love the eureka moments that our audience experiences when they realize that tech solutions, apps or workarounds can transform the way they work on a daily basis. I love the hugs and high-fives we get at our tech bars and social media lounges, and the "shut the front door" moments during the sessions I do at conferences.
First job: Internal marketing manager at a five-star resort in the Red Sea, Egypt.
Keys to my success: My team, my curiosity, my tribe, my stubbornness for not taking no for an answer and my family.
Best work trick I've learned: I learned about brain writing with Seth Godin. In brain writing, your team writes down their ideas before a meeting instead of brainstorming out loud at a meeting. When everyone comes together to share those ideas, they do so out loud and in a systematic way. You post all the ideas on a wall, in no certain order or sequence, and the discussion or voting starts then.
---
---
Cheryl Gentry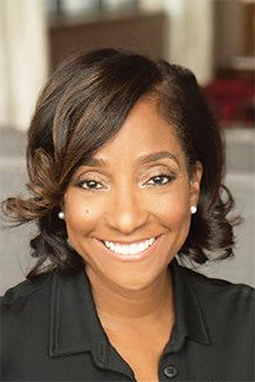 Job title: Founder and CEO
Company or organization: Glow Global Events in New York City
What I love about my job: As a global citizen, my work allows me to travel. Our team has managed events on five of the seven continents: Asia, Africa, North America, South America and Europe. Antarctica and Australia are still within reach for us.
First job: Front desk/registration at JW Marriott Washington, D.C. I learned so much about people there.
Keys to my success: Creating great experiences. I am constantly researching, brainstorming and focusing on scenarios to make great experiences happen. I also stay on top of industry trends and attend event-industry trade shows all over the world. I am reminded of a quote by Maya Angelou: "Success is liking yourself, liking what you do and liking how you do it."
Best work trick I've learned: It's important to set a timer so you're devoted and super focused, with uninterrupted time for one task. Also, always anticipate your plan B. Something can happen unexpectedly. I learned early on to have an event kit. It's no secret, but every event planner should have Velcro and black gaffer's tape in their bags.
---
Reina Herschdorfer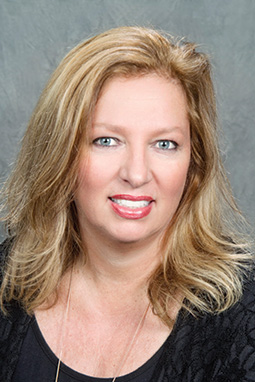 Job title: Director of marketing
Company or organization: Caesars Entertainment in Las Vegas
What I love about my job: Caesars has an amazing and caring culture, and I am lucky to have a wonderful leader in Michael Massari, our chief sales officer. In my current role, I have the chance to be strategic and creative in an industry I love. Marketing is multifaceted. I touch everything that we do, from media to ads to events, while working hand-in-hand with our sales team.
First job: My first job was in guest relations, taking care of VIPs. I enjoyed building relationships and taking care of customers, but I wanted to be in sales.
Keys to my success:
My passion and my desire to continuously grow. It's so important to go after what you want and build bridges and relationships along the way. You can't do it over; go after your dreams and your goals.
Best work trick I've learned: When it comes to work, I am very clear on what the objectives are. Your objectives become your road map. Plan the work and work the plan. Be open-minded and work collaboratively. Ask for help when you need it.
---
Viil Lid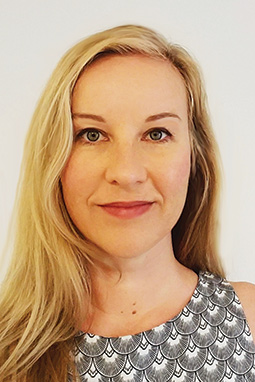 Job title: Co-founder
Company or organization: MeetingSift in San Francisco
What I love about my job: I love designing tools to help people collaborate at meetings. I love it even more when people find ways to use our technology that we hadn't even thought of. Every week I talk to smart people with extensive meeting-planning and facilitation experience who share their perspectives and insights.
First job: My first job related to the meeting industry was to help plan and organize academic conferences, as a college freshman.
Keys to my success: Having insight into group psychology, personality types and individual motivators helps me understand the dynamics of meetings. Every meeting needs some shared goal and plan in place to guide the group toward a successful outcome. Without structure, a meeting is just a group of individuals wasting time together.
Best work trick I've learned: Discussions are often dominated by one or a few individuals. It can be challenging to make sure all voices get to be heard. We solve this problem using collaborative technologies that provide real-time visualizations of everyone's ideas, input and opinions. It not only engages all participants, but also causes dominating personalities to share the spotlight.
---
Heather Reid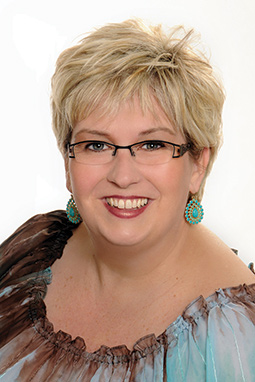 Job title: Founder and CEO
Company or organization: Planner Protect in Delaware, Ontario
What I love about my job: Using my specialized knowledge to negotiate venue contracts that protect event hosts from undue risk and financial exposure, and to set their events up for success, is what excites me most. After 22-plus years as an independent planner, I created Planner Protect to share this specialized knowledge across our industry.
First job: After graduate school, my first professional position was working as an environmental scientist for an energy corporation and participating in the environmental assessment of the potential disposal of nuclear fuel waste in the Canadian Arctic.
Keys to my success: The key words that I believe underwrite my success are ethical, fair, honest and transparent. Making decisions and working within the boundaries of these personal characteristics has allowed for longevity and prosperity in this industry.
Best work trick I've learned: Knowing the right questions to ask is key to achieving a balanced venue contract. Also, read every venue contract thoroughly three times: once to familiarize yourself with the intent of the contract; second, to find and flag issues and concerns; and third, to determine what's missing.
---
Annie Senatore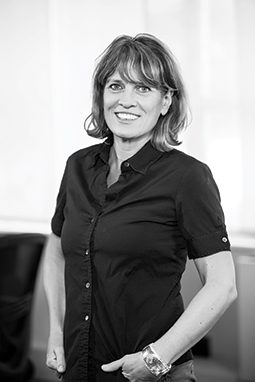 Job title: CEO and creative director
Company or organization: Design Foundry in Hyattsville, Maryland
What I love about my job: No day is the same as the last. I get to interact with all types and levels of people, and I am able to engage my creative side every day of the week.
First job: Sign painter
Keys to my success: I came to the United States as an immigrant and went from de- thorning roses for $5 an hour to building a company of two into one with more than 75 employees. I played a part at the opening events for the National Museum of African American Culture on the National Mall in Washington, D.C. It was an honor for me to be invited to participate. The keys to my success are not being afraid to work hard or to try something new, even if it might fail; doing whatever is needed to make something happen; and being able to juggle the details of moving back and forth between multiple events and clients.
Best work trick I've learned: Always meet in person. Talking on the phone or via email or text is no alternative to one-on-one interaction when you are working through the details.
---
Pauline White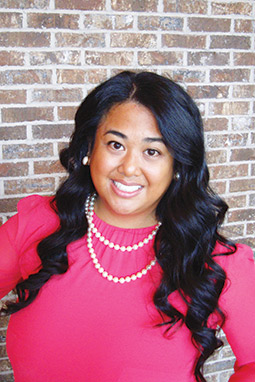 Job title: Marketing manager
Company or organization: Dun & Bradstreet in Atlanta
What I love about my job: People! The company encourages us to be relentlessly curious. I am able to work with various team members within our organization. Partnering with sales, marketing, legal and finance provides a wide range of exposure to different parts of the organization. I also love finding solutions for everyday challenges, and having these relationships certainly helps me maneuver through them.
First job: My very first job was dancing with the Nashville Ballet.
Keys to my success: I attribute a lot of my success to the mentors and leaders I have been fortunate enough to work with throughout my career. Each has inspired me to consistently learn more, do more and become more.
Best work trick I've learned: Taking care of my health, eating right and getting proper sleep is the best work trick I've learned. Although it might seem obvious, these things are especially important when you are onsite at an event in order to keep your energy up and manage stress.
---
Further Reading:
Smart Women 2017: Industry Leaders
Smart Women 2017: Entrepreneurs