---
Ann K. Bruttell
Job title: President and founder
Company or organization: Meeting Coordinators Inc. in Troy, Michigan
What I love about my job: I am privileged to work with a terrific staff and have premier clients. Every day brings new and exciting learning opportunities. I love the diversity that association and meeting management affords me and my team. We learn from each client and can share best practices for the benefit of all.
First job: Michigan was my home, but I was recruited to work in Washington, D.C., to become a logistics expert with the government. After a four-year assignment, I was tapped to work for a prestigious association-management firm in D.C. What a training ground!
Keys to my success: Success is just one meeting at a time and treating every client like they are the only client. I could not do any of this on my own. I have a very tight and intelligent team. One process for us is that every person is cross-trained on each of our clients. They must know the basics should extra hands be needed on deck.
Best work trick I've learned: I don't know if there are really any tricks. You realize that every problem has a solution and that panic never, ever helps.
---
Sharon Bonner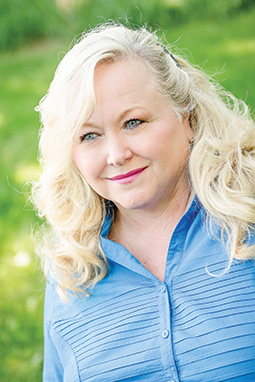 Job title: CEO and president
Company or organization: Bright Ideas Events in Vancouver, British Columbia
What I love about my job: There are so many that the list is endless. I love producing a variety of different events with different themes. One of my favorite steps in the event-planning process is the beginning, where everything is a blank canvas just waiting for creativity to be born. I love creating an actual event out of one of my ideas.
First job: My first big-event job was in 1990 with Microsoft out of Redmond, Washington. They had purchased a Canadian company in Vancouver, British Columbia, and asked me to plan a boat cruise where employees could meet and network.
Keys to my success: Aside from the obvious traits of multitasking, good time- management skills and being very detail-oriented, being honest and personable are important keys to my success. Another key is relationship building. A good relationship will last through the decades, whether it's with a supplier, client or event personnel.
Best work trick I've learned: To use basic templates for everything to ensure streamlined cohesive communication and messaging from our business while saving time.
---
Patricia Durocher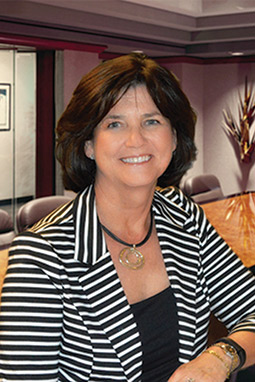 Job title: Founder and CEO
Company or organization: Global Cynergies in Scottsdale, Arizona
What I love about my job: The multifaceted nature of being a hands-on entrepreneur in a global marketplace. There is something new every day. Working with professionals in over 25 countries brings a priceless diversity and strength to the company. There is tremendous satisfaction in seeing our team members find success.
First job: The summer when I was 13, I worked on a tobacco farm in Connecticut. That was hard work and a good incentive to get an education.
Keys to my success: People: mentors, authors, supporters, encouragers, family, staff. People who believe in your vision and catch your passion. You can't do it alone; you need the right team in place to help you climb the hill.
Best work trick I've learned: There really aren't any tricks. It's about hard work, perseverance, staying focused and disciplined. My faith plays a big role in what we do, why we do it and how we operate. I've learned to treat people with respect without labels, be a lifelong learner, never ask someone to do something you wouldn't do yourself, and do the right thing even when it costs.
---
Maureen Ryan Fable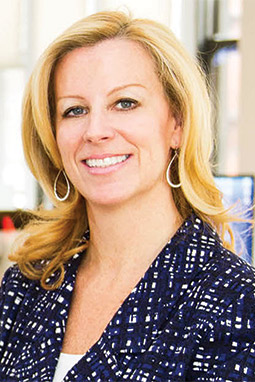 Job title: CEO Americas in New York City
Company or organization: FIRST
What I love about my job: Creating opportunities, both internally and externally. Being at the helm of FIRST, an agency that has been constantly growing, especially over the past five-plus years, means creating job opportunities. From that, relationships and friendships are formed, both with clients and colleagues, which will create lasting memories. I love getting our team excited about these opportunities and showing them how business growth also means personal growth, expansion of skills, and new and exciting projects.
First job: My first job was as a receptionist at Kathryn Schenker Associates, a public relations firm that represented artists such as Sting, Branford Marsalis and Lou Reed.
Keys to my success: Having a passion for what I do, being compassionate and being a loyal employer. Integrity in business has consistently been a central focus for me. I've always looked out for my team and surrounded myself with the best of the best. I always strive to be better each day and aim to infuse that same level of excellence to my team.
Best work trick I've learned: Bring to life the "work hard, play hard" philosophy.
---
---
Allie Magyar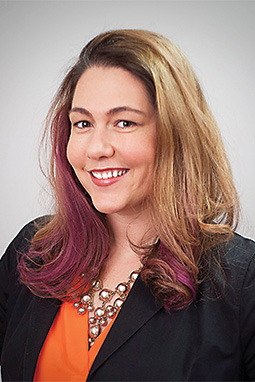 Job title: CEO
Company or organization: Hubb Inc. in Vancouver, Washington
What I love about my job: Leading the strategic vision of how event technology can disrupt the meetings industry. I love being able to help meeting planners envision how technology can save time with their processes and showcase the value of events in moving their businesses forward.
First job: My dad taught me at a young age what it meant be an entrepreneur. He gave me the opportunity at age 8 to build first-aid kits for his company for 25 cents a piece.
Keys to my success: I feel fortunate to have had an amazing team of co-workers, mentors and coaches that have helped push me throughout my career; a strong team is always a large part of shared success. I've always found that listening well, being open to feedback and being willing to work hard for what you want will take you on a journey that results in success.
Best work trick I've learned: To be a great collaborator. I've found that the power of team is the most powerful trick that you can have in your toolbox.
---
Kelly Roberts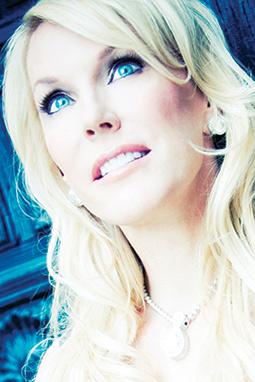 Job title: Owner, vice chairman and chief operating officer
Company or organization: The Mission Inn Hotel & Spa in Riverside, California; president of Casey's Cupcakes
What I love about my job: My job allows me to be creative with memorable guest experiences and strategic with running a business. It's the perfect balance of two distinct but related passions. I work with an incredible team, from the front desk to the back of house, which works tirelessly to execute programming that stays ahead of the curve.
First job: I started investing in real estate and began my road to entrepreneurship.
Keys to my success: Having an active role in the community through charitable programs and business organizations has helped me stay in tune with the needs of the area. This personal investment outside of the hotel sparks creative ideas for guests and inspires ways to better connect with and take care of my staff.
Best work trick I've learned: I've learned to enrich my life with a variety of experiences. Whether collaborating with a nonprofit or traveling to new destinations, these influences all help me better run a hotel both in terms of coming up with innovative guest experiences and fostering a talented and willing team.
---
Polly Rossi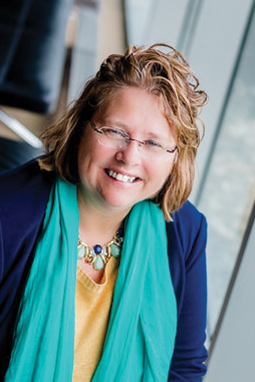 Job title: President
Company or organization: Meeting Achievements in Valparaiso, Indiana
What I love about my job: I love the fast-paced environment in that nothing ever stays the same. Every event is different, and reinventing the wheel is part of our fantastic journey as event organizers. I truly love working with course directors of medical meetings, knowing that we help train thousands to impact the lives of millions by helping clients create memorable events.
First job: I was raised on a farm, so my first job was as a farmhand. My first job that provided a paycheck was softball umpire.
Keys to my success: I am very strategic and analytical. One of my strengths is being an ally, a great listener and someone whose integrity shines. I can help you determine what your needs are when you feel overwhelmed.
Best work trick I've learned: For me, it's block and tackle. With so many moving wheels going on for so many different programs, it's about learning to be time-sensitive and only working on certain programs throughout the day.
---
Heather Sharpe
Job title: Event producer
Company or organization: Sherpa Group Events Inc. in Vancouver, British Columbia.
What I love about my job: Event management gives me the opportunity to balance the joy of the creative process with the satisfaction of executing the logistical and detailed aspects of the profession. I love joining together with a team for that onsite experience of "the show must go on" and overcoming challenges as they arise.
First job: My first job in the event industry was as stage manager for a musical performance.
Keys to my success: My success comes from maintaining a positive, passionate attitude and loving what I do. This industry isn't for everyone, and if you aren't loving what you are doing, it shows.
Best work trick I've learned: It's important to create reliable processes and procedures for collaboration and organization that will not fail you when you get busy, and focus on clear and timely communication with your team—use emerging technology systems to support both.
---
Hillary Smith, CMP, CSEP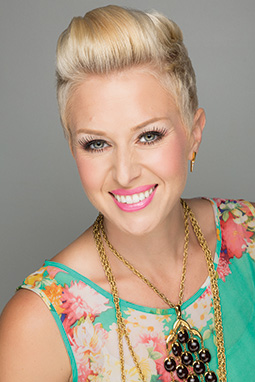 Job title: Partner
Company or organization: Koncept Events in Fort Lauderdale, Florida
What I love about my job: I love the variety and chaos that comes with being inspired and challenged daily. It's great to feel valued and like I'm contributing to something bigger than me. I live for finding the aha! component that will impact or resonate with a group.
First job: My first job was at a Dairy Queen and ironically, as was my business partner, Angie Nelson. When we have hard days, it's the first place we go, straight to the classic dipped cone and a Blizzard.
Keys to my success: Both Angie and I have found success by trusting our gut and each other while enjoying and embracing the crazy that is business ownership. We are passionate about moving our company forward and make sure to surround ourselves with talent and vendors who are smarter than us. There is also lot to be said about actually listening to our clients and consistently doing really great work at a fair price. We always treat others as we would want to be treated. It all comes back to you.
Best work trick I've learned: As an entrepreneur, "marrying up" by choosing Angie as the right business partner and hiring a coach have been key.
---
Christine Stoffel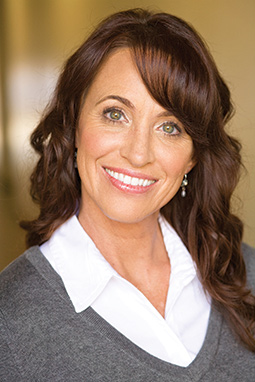 Job title: Founder and CEO
Company or organization: SEAT, LLC (Sports & Entertainment Alliance in Technology); SEAT Global Magazine LLC; Silicon Sports LLC in Scottsdale, Arizona
What I love about my job: The friendships I have developed across the world because of starting and growing SEAT is my most treasured part of my job and my journey. The fact that hundreds of my sports friends across the globe trust me to share with me their life challenges, their vision and their life goals, and to know in my heart that at times I have had a profoundly positive impact on their lives. What I love about my job is making a difference in people's lives.
First job: Junior in high school, lifeguard at Champions Family Fitness Club in Lafayette, Louisiana, for $3.31 an hour.
Keys to my success: Never take anything for granted; be gracious and kind to those around you and be a good friend who listens, no matter how busy I am. Relationships are the most important thing in life—it is the key to a great life journey.
Best work trick I've learned: I've found that living my life with integrity and full transparency will grow trust with customers, staff, family, friends and everyone around you.
---
Further Reading:
Smart Women 2017: Industry Leaders