Cara Banasch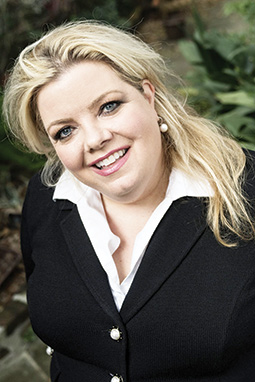 Job title: Senior vice president of business development and strategy
Company or organization: New Orleans Convention & Visitors Bureau
What I love about my job: New Orleans is a truly unique place that people connect with emotionally, through our culture and with a true spirit of hospitality. Everyone genuinely wants you to love their personal favorite part of the city and is incredibly generous in sharing that through our roles. I feel very grateful to learn every day from our extraordinary industry community.
First job: My first paying job was in sales at Sundance Ski Shoppe. I started in the industry, though, as a corporate sales manager at Fantasyland Hotel at West Edmonton Mall in Alberta, Canada.
Keys to my success: Learning from inside and outside the industry often allows me to blend concepts into different ideas. It's been important to acknowledge realistically what are not my strengths and finding great people to help me fill the gaps and tell me when I am wrong. Most importantly, it has helped to have a few crazy friends, and remember to laugh.
Best work trick I've learned: To look for possibility in change.
---
Vicki Comegys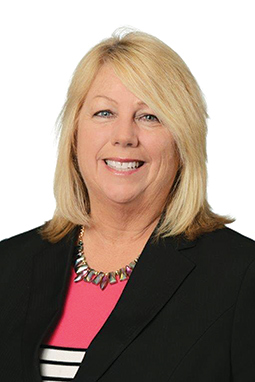 Job title: Vice president of conventions, sports and services
Company or organization: Greater Des Moines Convention & Visitors Bureau, Iowa
What I love about my job: I work on an amazing team that secures and executes meetings, conventions and sporting events for Greater Des Moines. I love being able to work with all different people and make a difference in my community. The work done at the CVB results in more exposure for the community, more visitors spending money locally, and showing more people that Greater Des Moines is awesome. I enjoy the opportunity to work with my peers across the country to make sure Des Moines is always working to be progressive in the industry. Thirty-one years ago, the CVB needed assistance with a big project. I jumped right in and have been addicted ever since!
First job: Adventureland Amusement Park in Des Moines, where I was the first female to work in the arcade.
Keys to my success: An incredible team of co-workers, my passion and [my commitment] to never stop learning from all of the people around me.
Best work trick I've learned: Get all the facts, have fun and practice patience.
---
Deborah Gardner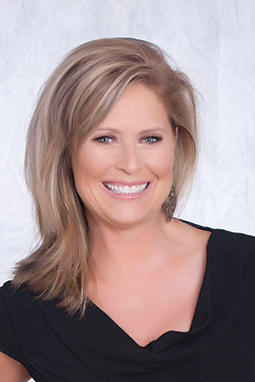 Job title: Owner and CEO
Company or organization: DG International LLC in Phoenix
What I love about my job: Helping companies and top performing teams become better with new ways of thinking about their challenges and opportunities. The times I've presented to the meetings industry are extra special because, as a hospitality veteran who understands what planners and suppliers do, I'm in a position to say it like it is…which is why my clients call me the Pitbull in a Skirt.
First job: A small independent resort property as an outside sales manager, going door to door and working out of my office, the trunk of my car that was full of brochures. Six months later, I was fired. Apparently, I was not a very good salesperson.
Keys to my success: For me, it's realizing there are two things in life…results or excuses. To see the results, whether I'm negotiating, conducting programs or leading a training session, it's important to always do my best. I'm my biggest competitor.
Best work trick I've learned: Big talk! I'm not good at small talk. So, I purposely prepare for more compelling, engaging and in-depth questions.
---
---
Iris Himert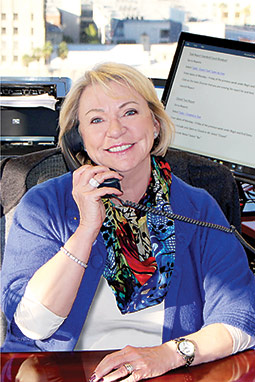 Job title: Executive vice president
Company or organization: Long Beach Area Convention & Visitors Bureau, California
What I love about my job: Everything! I have been very fortunate to lead a very spirited, seasoned sales team and an amazing services team that consistently delivers white-glove service. I am very lucky to report and work closely with a CEO who is such a visionary and who has taught me so much. Every day is different and offers opportunities for additional learning and growth.
First job: I had a position in the catering department at Drake Hotel in Chicago. There, I learned the true essence of hospitality and I was trained to deliver the high level of customer service that was expected and for which the hotel was known.
Keys to my success: Success is no accident. It's hard work, perseverance, passion and love for what you're doing. It's living by the saying "failure is not an option."
Best work trick I've learned: Always learn from past mistakes, practice self-reflection and keep your ego firmly under lock and key.
---
Genifer Oliver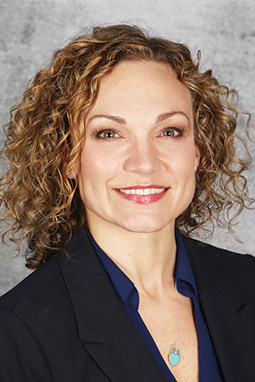 Job title: Director of sales and special events
Company or organization: Rangers Enterprises, for MLB's Texas Rangers in Arlington,Texas
What I love about my job: First off, I have the most amazing team, which makes my job my happy place. Second of all, we have an incredible backdrop for any type of event. And lastly, who wouldn't love calling Globe Life Park, home of the Texas Rangers baseball team, their office?
First job: Pizza Hut! Funny thing…I had just turned 16 and I went home to tell my mom that I had gotten a job, only to find out that her first job was also at Pizza Hut.
Keys to my success: First and foremost, I am a problem-solver by nature. I am constantly looking and evaluating everything around me to see what kind of improvements can be made, and then I jump into action! Secondly, I am truly passionate about what I do. I pour all that I have into it, and because of that, it has pushed my career and my success.
Best work trick I've learned: Flexibility! It is a necessity to success in the events industry. You have to be able to adjust your thoughts and change course quickly in order to better accommodate different interests.
---
Kate Patay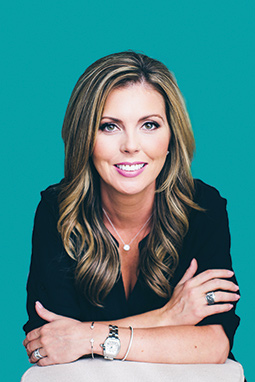 Job title: Chief brand officer
Company or organization: Creative Coverings in Sparks, Nevada
What I love about my job: I love that I get to work with not only the best team here at Creative Coverings, but also amazing meeting and event professionals from all segments of our industry on a daily basis. I'm fortunate to be connecting with the best in our industry to put on fantastic live events for clients from all walks [of life].
First job: When I was 15 I worked on a dairy farm in Western New York. It was the goal of my mother that I would learn the value of a dollar and what hard work really means. It worked.
Keys to my success: I've learned to surround myself with strong, positive people. I also believe in taking the high road and always doing the right thing, even when the right thing isn't the easiest thing. Learning to be open to new ideas, direct in my approach, honest and ask for what I want have been key in this journey.
Best work trick I've learned: I save so much time every day by answering my emails and texts from my earbuds. I'm a fast typist, but I'm much quicker when I talk.
---
Pamela Payne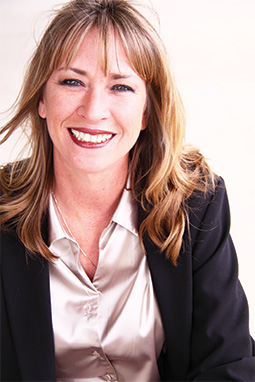 Job title: Senior regional director of group sales
Company or organization: NAMResorts in Katy, Texas
What I love bout my job: After 26 years in the industry, I never considered that this dream I am living had any relation whatsoever to the word "job." I feel blessed that what I experienced through travel is so beyond the imagination of 90 percent of the population.
First job: Whataburger! My special talent was chocolate shakes. In the industry, I started as a leisure travel agent after college designing group tours to sell to consumers through advertising in the Houston Chronicle.
Keys to my success: My dad taught me to work hard and never give up. I was fired from several jobs when I was starting out in my early 20s, but somehow the next job I got was always better. The greatest pearl of wisdom to impart to the next generation of travel planners is work hard and keep the passion alive.
Best work trick I've learned: "Pack & roll." Smooth and roll your clothes for each day and evening of your trip as tight as you possibly can without wrinkling, unpack and hang as soon as you arrive to the hotel and then reroll and repack after each use.
---
Jeanne Robb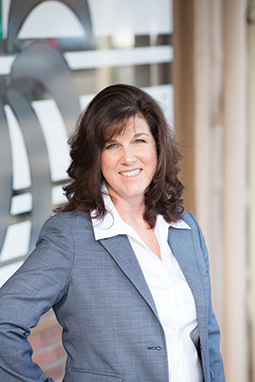 Job title: Director of global corporate events
Company or organization: Cisco Systems in San Jose, California
What I love about my job: My team, the people at Cisco and the challenges we face every day. We are fortunate to partner across many departments, and work closely with our executive leadership team, as well. I'm passionate about incorporating storytelling, data and the use of technology to enable the customer journey. I encourage my team to take risks and push themselves to be uncomfortable, and to always have the customer or attendee's point of view as their lens.
First job: I received my K-8 credential and was a substitute teacher before taking my first real job at a small dental, medical laser company.
Keys to my success: Values-based management. People come first; my team is the most important aspect of my job, no matter what else is on my plate. I'm also good at cutting through the clutter and focusing on the outcome of the event.
Best work trick I've learned: Active listening…also known as literally sitting on my hands (as I tend to use them quite a bit in my conversations). I use my camera for remote meetings. I try to ignore my IM when on calls and strive to be attentive while not interrupting.
---
Lynne K. Tiras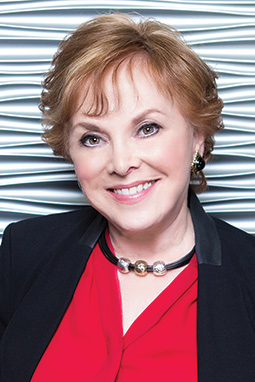 Job title: President and owner
Company or organization: International Meeting Managers (IMM) in Houston
What I love about my job: I love new challenges and am most gratified at the end of a meeting or event when our clients are pleased and our staff feels good about a job well done. I am so proud of my IMM Team.
First job: At age 9, I ran my own baby-sitting business, charging neighborhood mothers $1 a day in the summer. At 15, I worked Thursday evenings and Saturdays managing a section of a ladies' department store in downtown Dallas.
Keys to my success: Our industry is all about relationships. I have been fortunate to build and maintain strong relationships with clients, vendors, hoteliers and colleagues over the years. Honesty and respect go a long way. We have the ability to manage everything from the smallest event to a presidential event attended by thousands, offering the same attention to detail.
Best work trick I've learned: Thinking "outside the box" and making quick judgment calls is a skill that a good professional meeting manager learns quickly to move forward in the meetings industry.
---
MaryAnne Zoldak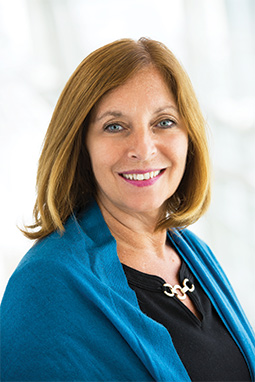 Job title: Senior vice president of people and development
Company or organization: Maritz Global Events in Philadelphia
What I love about my job: I love that I am an architect on a team that has embarked on a cultural journey to influence and create a transformational experience for all of the humans that we touch. I love working in an industry that thrives on creating an impact on business results through the power of people, rather than an analytical report.
First job: Boston Harbor Parks ranger.
Keys to my success: I feel that being willing and able to not only adapt but also embrace, where appropriate, the changes that are constantly occurring has been instrumental in my career. In addition, the willingness and courage to experiment and try new things even when they haven't yet been tested is very important. Another thing has been the willingness to stop, change course or admit failure if something isn't working.
Best work trick I've learned: For me, learning to listen to the ideas of people who think differently than I do has been a great lesson.
---
Further Reading: