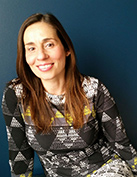 Carmen Cruz
Carmen Cruz has been named general manager of Casa Madrona Hotel & Spa in Sausalito, California. She brings more than 25 years of international hospitality experience to the Bay Area property. In her new role, Cruz will oversee day-to-day operations and guest service. Originally from Barcelona, Cruz began her career in luxury, five-star, five-diamond and boutique hotels throughout Europe.
"We are incredibly fortunate to have Carmen join the team at Casa Madrona, as we're confident in her skills and passion for the hospitality industry," states Gary Gutierrez, president of MetWest Terra Hospitality. "Carmen's impressive background paired with her proven results will be instrumental in the continued success and momentum of the property."
---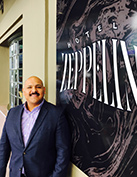 Antonio Flores
Hotel Zeppelin appointed Antonio Flores as general manager of the newly opened San Francisco property. Flores brings more than 15 years of experience to his current role. Previously, he was general manager of Hotel Triton and The Prescott Hotel, both Kimpton Hotels in San Francisco.
"Antonio brings an extensive background and experience in hospitality, and an overall impeccable vision, conveying special attributes in local market expertise, leadership and creativity," says Mike Walsh, senior vice president of hotel operations for Viceroy Hotel Group. "He is the perfect candidate to develop a unique sisterhood between Hotel Zeppelin and Hotel Zetta while executing optimal service excellence."
---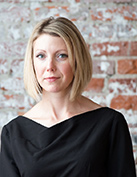 Amanda Parsons
Thompson Hotels hired Amanda Parsons as general manager of the 158-room Seattle hotel, which will open next month. She brings more than 15 years of experience in national hospitality operations, management, and sales and marketing to her new position. Most recently, she served as general manager of Hotel Vintage Seattle, spearheading a multi-million dollar transformation and rebrand of the hotel.  Parsons is an active member of the Seattle Tourism Improvement Assessment board.
"Amanda has an intimate understanding of the transforming downtown Seattle destination, and her knowledge will play a key role in delivering dynamic experiences to Thompson Seattle guests and locals alike," said Niki Leondakis, CEO of Commune Hotels & Resorts. "Thompson Hotels creates luxury lifestyle properties that are reflective of the local community. Amanda's extensive background and passion for the neighborhood will further that commitment."
---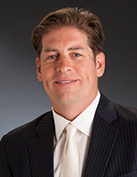 Alex Shelton
Alex Shelton has joined Albuquerque Convention & Visitors Bureau (ACVB) as vice president of convention sales, services and sports. In his new role, Shelton guides the destination team to turn meeting, convention and sporting event leads into business for the New Mexico destination. Shelton serves as National Chairman of the Industry Issues Committees for Professional Convention Management Association (PCMA) and International Association of Exhibitions and Events (IAEE).
"Alex's impressive hotel and meetings sales background—along with his destination sales, revenue management and sports knowledge—make him an ideal fit for our team," said ACVB President and CEO Tania Armenta. "With over 25 years of industry experience, Alex brings new ideas and perspective on the destination, which will be beneficial as we continue honing our approach to market Albuquerque as the Southwest's premier destination to meeting and event professionals across the country."
---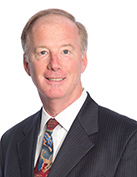 Peter Cronin
Discover the Palm Beaches welcomes Peter Cronin as director of sales for the Southeast region. Cronin brings more than 20 years of sales management experience to the official tourism marketing corporation for Palm Beach County. In his new position, he is focused on driving citywide conventions by using convention center and in-house hotel opportunities. He has worked for Gaylord Hotels, Omni Atlanta Hotel at CNN Center, Associated Luxury Hotels International, Hilton Hotels and Renaissance Hotels.
"Peter brings exceptional hospitality and destination sales experience as well as business relationships to our Group Sales team. The knowledge he has garnered from highly respected destination marketing organizations will be invaluable to our mission to elevate the image and awareness of our expanding meetings and convention product," said Jorge Pesquera, president and CEO for Discover the Palm Beaches.
---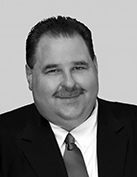 Jim Sichta
Charlestowne Hotels announced Jim Sichta as vice president of operations of the full-service hospitality management company, based in Charleston, South Carolina. As a member of the executive leadership team, Sichta oversees management developments for the group's portfolio, which includes boutique hotels and resorts, franchised properties and condo-hotels in the United States. He brings more than 31 years of experience in hospitality management.
"Jim's unsurpassed understanding of hotel operations and perception of the hospitality industry is an asset to our executive team and heightens one of our core competencies of a tailored approach for each client," says Michael Tall, president and COO of Charlestowne Hotels. "Further, Jim is a supportive mentor, inspiring each property team member to aim higher with an unwavering commitment to excellence."
---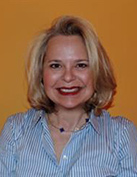 Vivian Chambers
L.E. Hotels introduced Vivian Chambers as East Coast director of sales. She brings more than 15 years of experience in sales and business development within the luxury hospitality industry to her position. Before joining L.E. Hotels, Chambers worked for Waldorf Astoria Resorts, Global Hospitality Services and Leading Hotels of the World, a hospitality consortium. As director of sales for the East Coast, she will drive strategic sales and manage the New York office.
"Vivian's extensive background in sales and luxury hospitality will make her an excellent addition to our growing team," said Efrem Harkham, founder and chairman of L.E. Hotels. "I am confident that Vivian will help surpass our revenue goals for both the Luxe Collection and the entire L.E. Hotels portfolio."
---
Chad Gaither
Chad Gaither has been appointed vice president of customer relationship management for Omni Hotels & Resorts in Dallas. Gather is responsible for leading the brand's Select Guest loyalty program, driving customer engagement, evaluating analytics, and developing and overseeing the customer relationship management strategy. Prior to joining Omni Hotels & Resorts, Gaither served as senior director of customer relationship management and consumer insights at 7-Eleven. He has also worked for La Quinta Inns & Suites, where he was vice president of consumer insight and analysis.
"We are pleased to have Chad join the Omni family, and look forward to many successful years with him leading our customer relationship management and Select Guest loyalty programs," said Peter Strebel, chief marketing officer and senior vice president of sales for Omni Hotels & Resorts. "His unique experience in both the retail and hospitality industries brings a new perspective to our company that will continue to improve on the guest experience, and build connections and incentivize new guests, while at the same time ensuring current customers feel valued."
---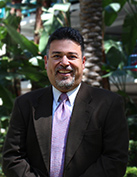 Paul Romero
Visit Anaheim welcomed Paul Romero as convention sales director for the mid-Atlantic region, as part of a strategic reorganization of its regional convention sales team. Romero brings more than 15 years of regional sales experience to the destination management organization for Anaheim and Garden Grove, California. He recently served as senior national sales director at Long Beach Convention and Visitors Bureau in California.
"Investing in sales leaders for our mid-Atlantic team is vital to understanding the uniqueness of region and the needs of our clients," said Junior Tauvaa, senior vice president of sales and services for Visit Anaheim. "The newly formed team of Paul, Kimberly and Victoria bring in a wealth of regional knowledge and already established client relationships that, along with a seasoned services team, will help customers deliver memorable experiences for their attendees and successful events for their organizations."
---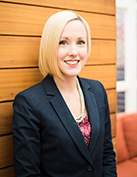 Rebecca Miller
Rebecca Miller has joined The ProvidenceG in Providence, Rhode Island, as director of sales and events. Miller has more than 10 years of experience managing weddings, corporate events, large banquet services and intimate social gatherings. She joins the boutique development after serving as general manager and director of catering for The Regatta Place and corporate events manager at OceanCliff Hotel, both located in Newport, Rhode Island.
"Rebecca is an incredible addition to the ProvidenceG team," said Colin Geoffroy, president of GHospitality. "Her depth of experience, passion for collaboration and proven record of accomplishment are strongly evident in her daily work. We appreciate her attention to detail and effective hands-on management style and are so pleased to be the beneficiaries of her skills and warm personality."