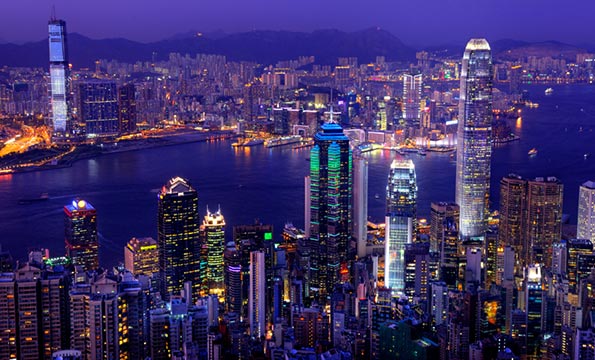 The hotel industry continues to thrive in China, driven by the many foreign-based companies that are opening properties at a rapid clip.
Hotels continue to open in the ever-popular Shanghai and Beijing, and now are popping up at a much more rapid pace in many other cities. This has resulted in many more attractive options for meeting groups.
Situated on the south bank of the Yangtze River, Nanjing is among the cities that have many new hotels. The city also has a fascinating history, making it one of the most interesting destinations in China.
Nanjing boasts an abundance of historical and cultural attractions, including Xiaoling Mausoleum of the Ming Dynasty, Confucius Temple, Zhanyuan Garden and the city walls of the Ming Dynasty. And its streetscapes, green squares, gardens, city walls and exquisite lakes have earned it the title, "Ancient Green Capital and Cultural City."
Known as the capital city of six of the 10 dynasties in ancient Chinese history, this city of 6 million people also is developing rapidly. It is becoming a sparkling metropolis akin to Shanghai and Beijing, with skyscrapers, shopping malls, supermarkets and highly developed economic areas.
One of the city's newest hotels, Fairmont Nanjing, opened last year. It occupies the upper half of the 62-story Jin Ao Tower—an architectural marvel resembling an immense Chinese lantern—and has 359 guest rooms and 26,910 sq. ft. of function space.
Another important property, Hotel Pullman Nanjing Lukou Airport, is slated to open this month. It links Terminals 1 and 2 of Nanjing Lukou International Airport (NKG), and has 312 guest rooms and 13,993 sq. ft. of meeting space. The hotel specializes in its meetings offerings, including state-of-the-art technology, innovative break activities, and the support of an event manager and coaches.
The Grand Mansion, a Luxury Collection Hotel, Nanjing, which will be unveiled June 15, is a Starwood property near many famous sites, including the Presidential Palace, Oriental Metropolitan Museum and Jiangsu Art Gallery. The hotel will offer 159 guest rooms and 15,339 sq. ft. of meeting space, including a 5,920-square-foot grand ballroom and an elegant pre-function space.
Read more about the China hotel boom—including new hotels in Shanghai, Beijing, Guangzhou and other cities—in the April issue of Smart Meetings.