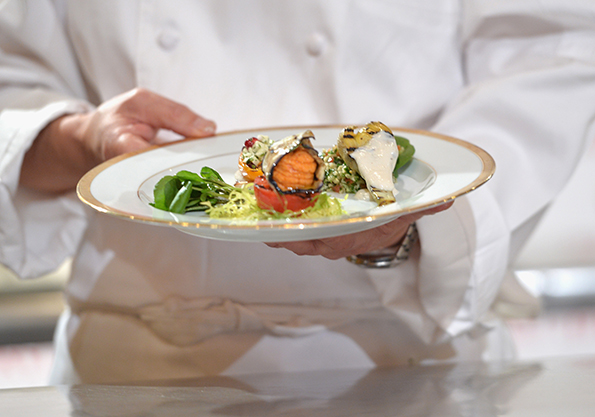 Millions of people around the world will be tuning in to the Golden Globe Awards on Sunday night to enjoy the glitz and glam of the film industry, but people who actually attend the event at The Beverly Hilton receive an added bonus—superb F&B.
The three-course, one-of-a-kind meal and signature cocktails that the 1,300-plus attendees will enjoy at the Beverly Hills, California property is as much a part of the tradition as the awards presentation.
"Every year, we try to ensure that the Golden Globes is an unforgettable evening," says Tom Walters, senior vice president of food and beverage in the Americas for Hilton Worldwide. "In some ways, that means continuing to surprise guests each year with inspired menus and creative desserts; however, in other ways, it means honoring a legacy of first-class hospitality by offering consummate service for all our attendees and ensuring that the quality and integrity of the evening is incomparable.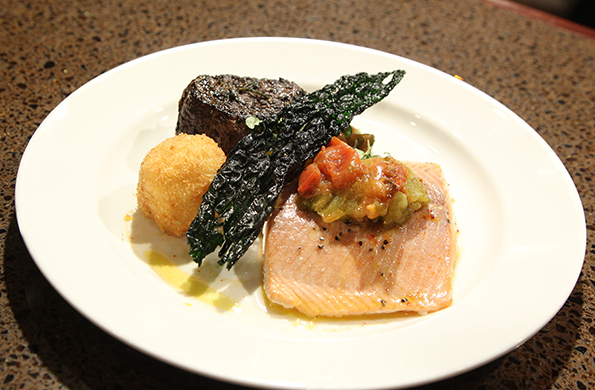 The Golden Globes menu changes every year, reflecting evolving F&B preferences.
"This year, we've put a fresh spin on our menu, with a focus on local, organic ingredients," Walters says. "Given the dramatic weather in California this past year, the chefs had to work with local farmers and select seasonal ingredients that would be available, and ensure that their high-volume requests could be accommodated.
"It was important to keep the meals simple and let the ingredients speak for themselves, but it was also important to make sure that the dishes were modern, artistic, and of course, delicious."
For the past 15 years, the Beverly Hilton has hosted a pre-event gathering to reveal the menu choices for the Golden Globes.
"We want to create additional buzz around the food and beverage selection—and include an innovative menu that appeals to a broad section of diners," Walters says.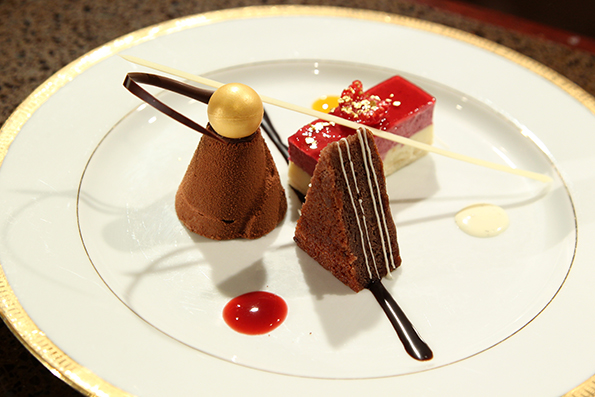 This year, the dinner will start with a Waldorf salad followed by an entree duo featuring a roasted onion-marinated filet mignon and slow-baked arctic char with potato croquette, heirloom cherries and tomato fondue, and black Tuscan kale. Vegetarians will be served a saffron cannelloni topped with California vegetables. The dessert will consist three items: a cassis lemon cheesecake, chocolate alliance salted caramel and hazelnut dacquoise.
"And the signature cocktail is Moet Sunset Starlet, a citrusy and spicy drink featuring a blend of Lillet, dry Curacao and orange bitters, topped with Rose Imperial," says Troy N. Thompson, executive chef at The Beverly Hilton.