Hospitality in Toronto is placing sustainability front and center
"How serious does this city take sustainability?"
This seems to be a question many meeting planners are posing to potential host cities with increasing frequency. Many have answers, in so many words and acronyms: GBAC and LEED certifications, green spaces, no (or at least minimal) plastic usage on property. And while many cities are doing a fine job of it, there are others that go above and beyond.
Toronto, the fourth largest city in North America, is a city deeply focused on sustainability and currently growing at a rapid pace, in its urban and nature-based development. (A brief visit to the city will be met with the construction of incredibly tall condos and hotels to your right, left and everywhere in between.) Toronto is a city rich in biodiversity, having become a Biophilic Cities member in 2020, connecting the city to a network of like-minded cities with the same goal in mind, placing people in contact with nature on a daily basis.
But beyond its immense growth is a city and hospitality industry that treats sustainability as less than something said and more as something done, renovating hotels and venues to make them more sustainable and creating ones that are from the very beginning.
In short, Toronto's answer: Very.
Bees: The Secret Employee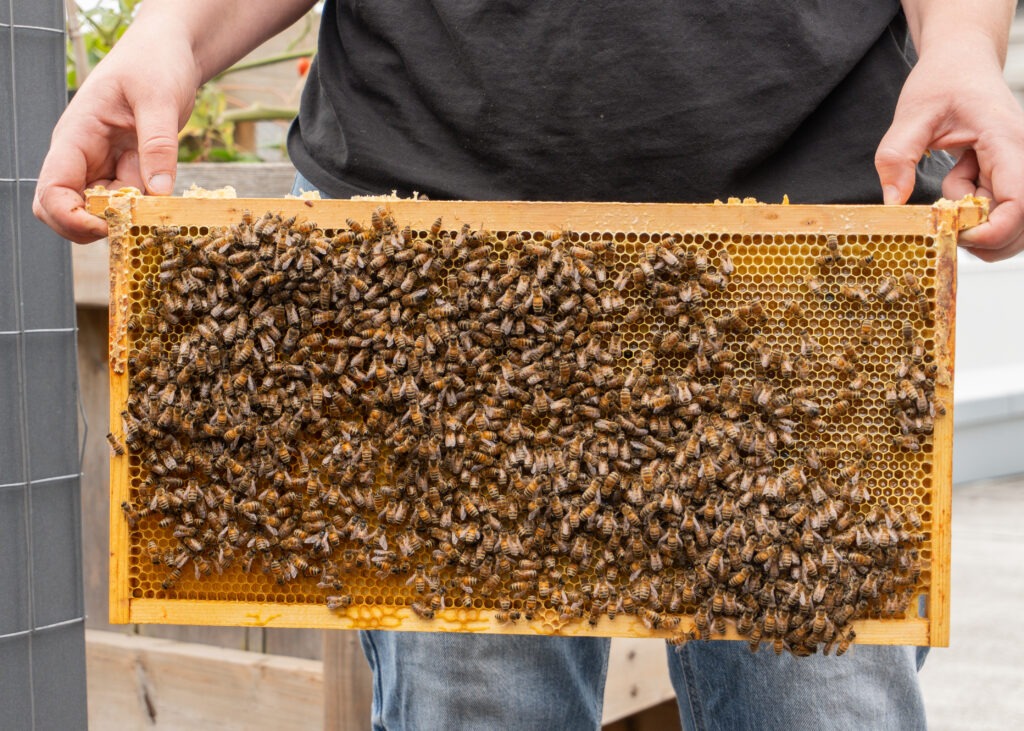 Toronto's hospitality industry has a relationship with bees that works wonders for all involved. A mutually beneficial, symbiotic relationship where bees can do what they do—pollinate, propagate the species, produce honey—while hotels and restaurants provide the hives and flowers for them to pollinate, while using their honey throughout their culinary operations.
Properties and venues like The Westin Harbour Castle (70,000 sq. ft. of meeting space), Metro Toronto Convention Centre (700,000-plus sq. ft. of meeting space) and Exhibition Place's Enercare Centre (1 million-plus sq. ft. of meeting space) have several rooftop beehives—each of which can be home to up to 50,000 bees—for this purpose.
"It gives our guests and associates a sense of home, they want to come here for lunch," says Lucy Vu, executive assistant at The Westin Harbour Castle, talking about the property's rooftop, where they keep beehives, as well as grow herbs and fruits for the hotel's restaurants. "We love it. We can go and pick up raspberries and blueberries, they're for the bees but they're for us too."
Avling (Norwegian for "crop" or "harvest"), a brewery, restaurant and small farm in Toronto's Leslieville neighborhood, has bees as well on its roof, in addition to much more. Avling's 4,000-square-foot rooftop farm is home to more than 50 flowers, fruits and vegetables, including sunflowers, tomatoes, peppers, garlic and carrots that are used in the restaurant's dishes.
Sustainable Eats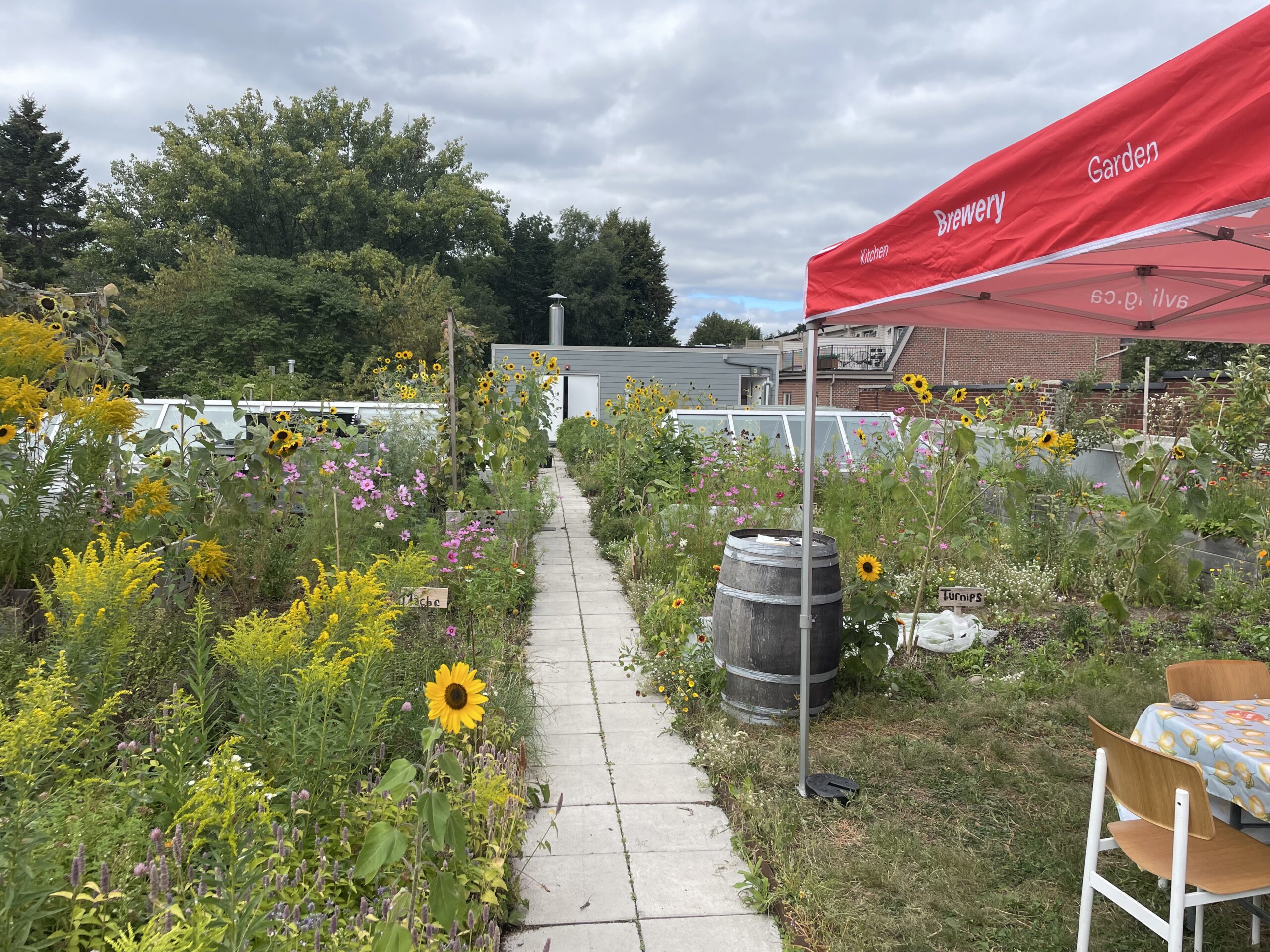 While Avling's outdoor space makes for a backdrop pleasing to the eye, the farm can go beyond aesthetics and a source of food for the bees and the restaurant. The private farm also offers workshops for up to 20, with activities like urban farming—making seedlings, seed bombs or seed saving—from May to October. From July to October, they can create floral bouquets and flower-pounded paper or concoct herbal delights using herbs found on the farm.
Avling offers tours of the farm and brewery and the restaurant can be semi- or entirely bought out.
Ration Beverley practices a no-waste philosophy, taking the approach that all ingredients have their place, turning what's normally thought of as scraps into miso, shoyu, garum and butter. From the food to its back-of-house operations, Ration leaves no ingredient unused.
The majority of Ration's produce comes from working with local foragers and the meat served comes from farms that "prioritize ethical animal husbandry." And Ration only serves line-caught fish, as it's a low-impact fishing method. They do not use any farmed fish or fish caught in large-net fishing.
The bar and the kitchen work as a team as well, using the byproducts of either place to create something special in the other. As an example, the pear and white wine reduction used in one of its salads is used in one of its most popular summer cocktails, named Summertime Wine.
Community Meets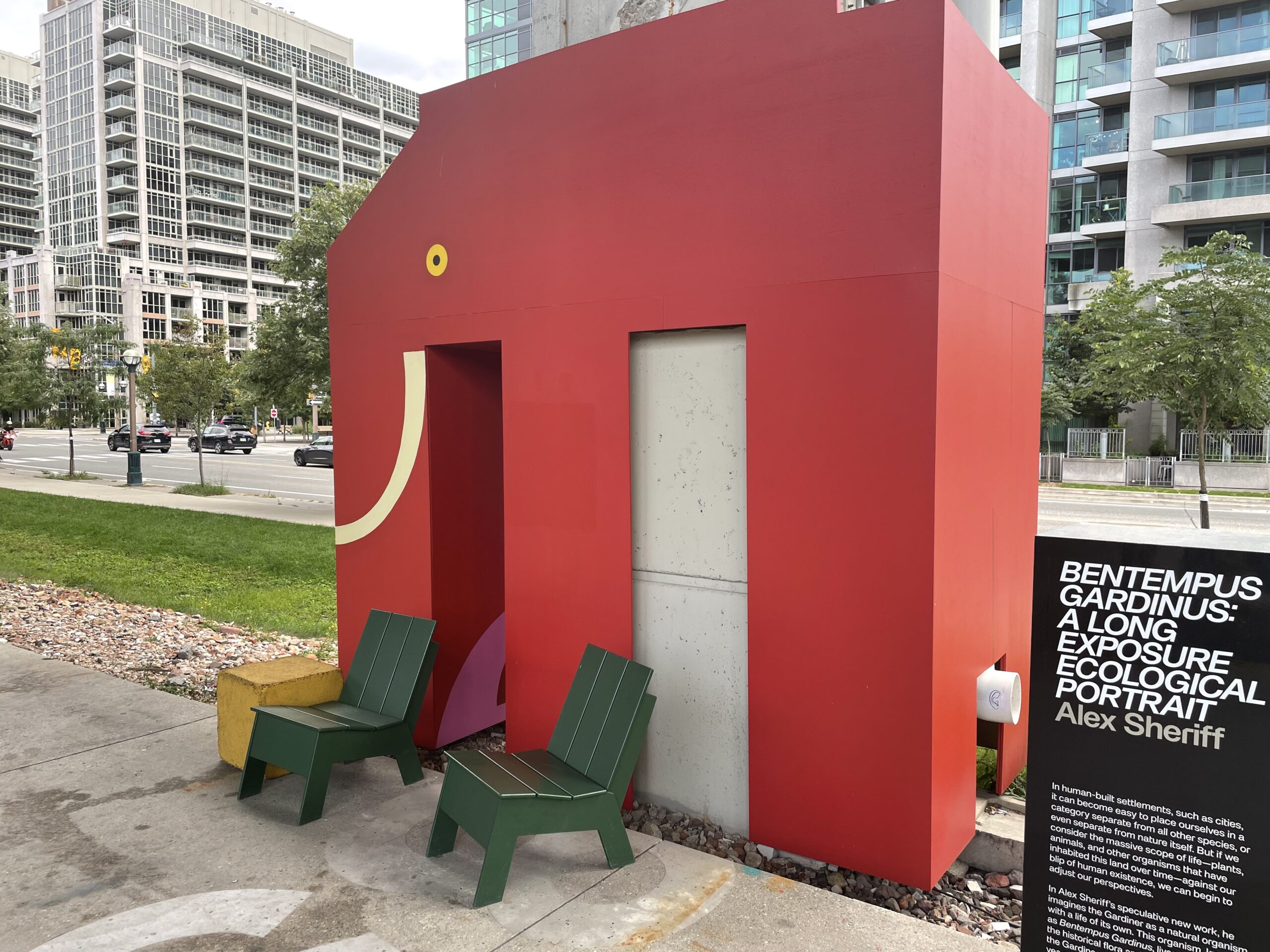 The Bentway was created in 2018 as the city's first urban conversancy. Stationed under the Gardiner Expressway, the area was created as a shared public space for the city's residents to host public events and create community, with programs like the Communal Table, in collaboration with The Depanneur, an experimental concept created to highlight Toronto's culinary diversity; and Nuit Blanches, one-night art festivals showcasing the neighborhood's burgeoning talents.
Read More: Elevate Local Art and Inspire Connection
The Bentway also has a number of temporary outdoor art installations around the facility designed to provoke thought around sustainability and highlight the role humans play on earth, as well as bring attention to the nature that surrounds the city.
Although The Bentway prioritizes open, community-based events and art exhibitions, the conversancy has plenty of outdoor and indoor space for private events. Its main space, located under the Gardiner Expressway, can be used to accommodate thousands of people and The Bentway Studio, which consists of an indoor space and a covered terrace, can be used for smaller gatherings.
Less Paper, Less Plastic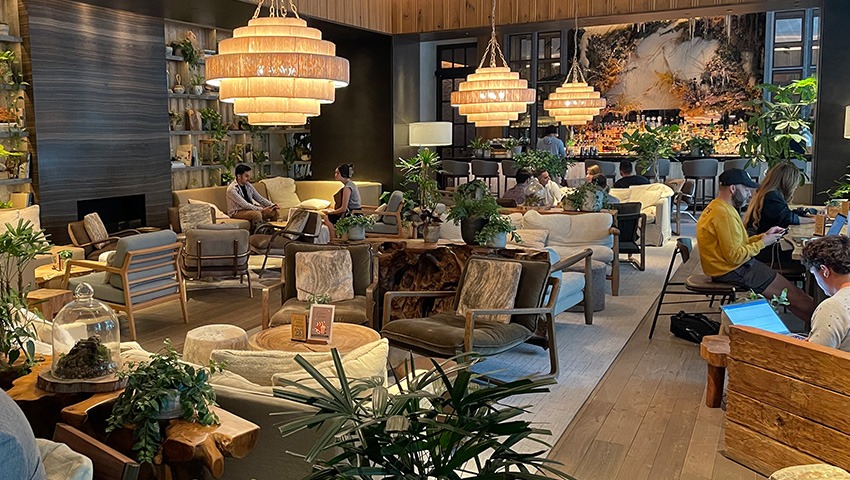 Ration has also committed itself to never using plastic in its operations. They even refuse to take plastic bags from groceries (any employee who does, gets bathroom cleaning duty). In the bar, as a replacement for straws, the restaurant uses wheat sheath and rice straws, completely biodegradable products.
The Westin Harbour Castle is renovating its guest rooms and corridors in its South and North Tower. The South Tower will be completed soon and will be followed up with the start of its North Tower guest rooms.
In addition to updated decor, upholstery, lighting and more, the inclusion of a water filter in every guest room will reduce the need for plastic water bottles, normally delivered to guest rooms on a daily basis. "Just by doing that we already reduced more than 50% of our plastic bottle use it in our hotel," Vu says.
Read More: Water from Thin Air
As a replacement for standard plastic bottles, the hotel is partnering with Fill it Forward, sustainability advocates that aim to reduce the use of single-use items. In this case, The Westin Harbour Castle will partner with Fill it Forward to place for-purchase bottles in each guest room. Each time a Fill it Forward bottle is used, you can scan the QR code and Fill it Forward will donate to $.02 to water-related projects around the world.
1 Hotel Toronto is nearly as biophilic as hotels come. Through its partnership with International Landscaping Inc, the property has 3,300 plants inside and surrounding the property, its greenery hits your eyes before you step into the building. Once you are inside, you can't help but appreciate the nature all around. Plants on shelves, plants on tables made from reclaimed wood, pots of plants on floors. The floor-to-ceiling windows that cover the lobby, Flora Lounge and lobby bar give off an atmosphere of connecting nature outside the nature within the building.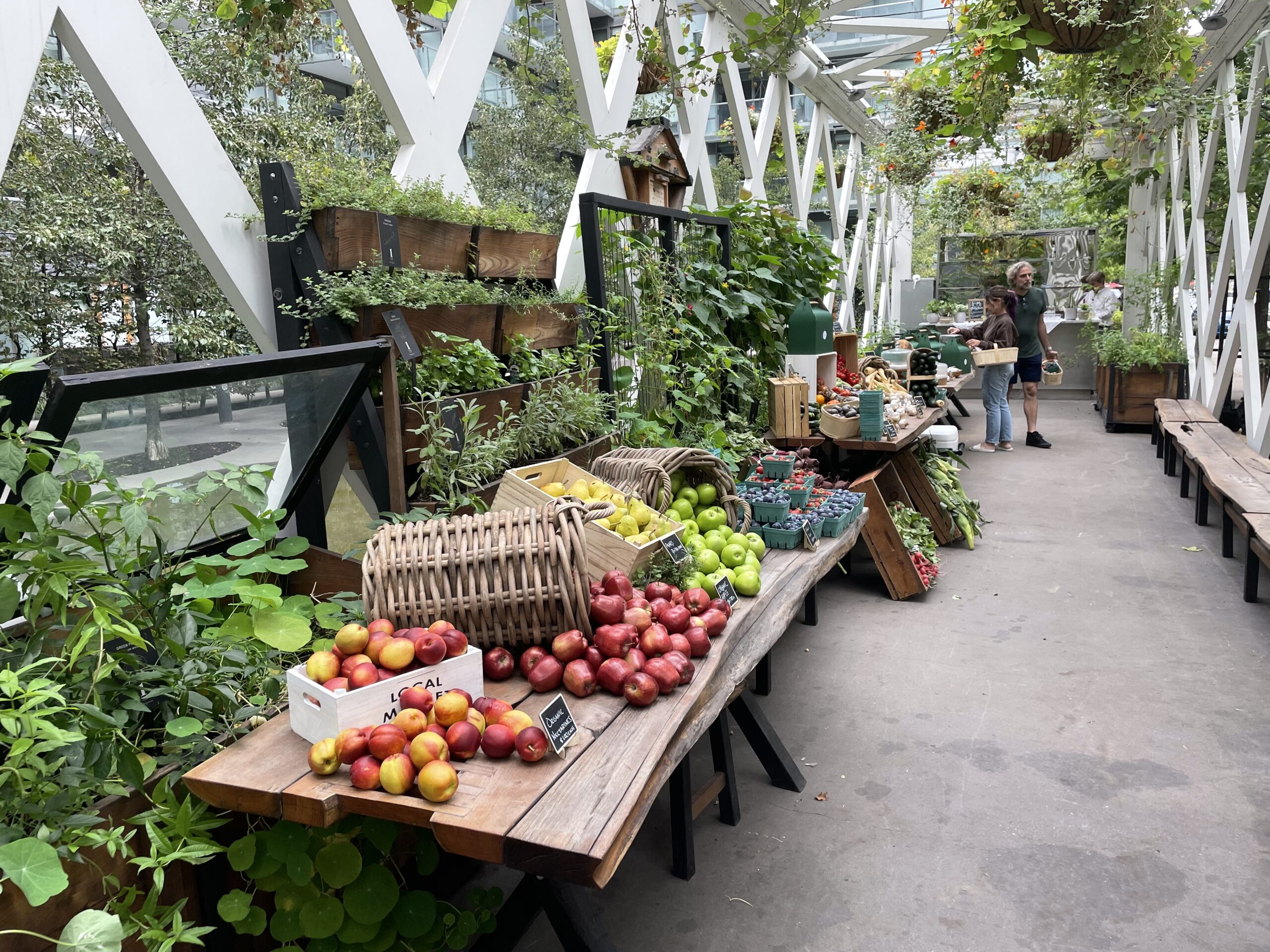 Terracotta trees cut down as a result of Toronto's rapid expansion and high-rise development have been used to create the property's bedside tables, TV consoles, charcuterie board, as well as bars for banquets and podiums for events. The team's original plan was to close for renovation for several months beginning Jan. 1, 2020, and make a few tables around the property but as the hospitality industry later shut down, they had more time to renovate.
Now its guest rooms and more than 20,000 sq. ft. of meeting space—5,000 of dedicated space and 16,000 that consists of its restaurants, bars, lounge, etc.—are filled with elements showcasing the property's sustainability efforts.
There are several initiatives 1 Hotel Toronto enacts that make the use of paper and plastic unnecessary. As with The Westin Harbour Castle, 1 Hotel Toronto also doesn't use plastic water bottles in its guest rooms. Instead, cups and carafes made from recycled wine bottles are placed in guest rooms. For guests on the go, 1 Hotels provide refillable and recyclable aluminum Path Water bottles. According to the company, this collaboration has saved more than 2.5 million bottles from going into oceans and landfills.
Room items that tend to be more under-the-radar have been given the sustainability treatment. For example, the hangars are made from recycled materials; and amenities like shower caps are designed to have a second use. In place of your standard paper 'Do Not Disturb' sign, 1 Hotel Toronto provides a rock that has engraved on either side 'Not Right Now' and 'Come On In' that guests can sit outside their room door.