Check out these five holiday party ideas for your next end-of-year gathering
Looking for holiday party ideas to shake things up? The holiday season presents the perfect opportunity for businesses to show appreciation for their team members. Among colleagues, it's a chance to get together in a place outside of the office (or home office) and build camaraderie.
While the classic event space—accompanied by delicious food, cocktails and desserts—will surely get the job done, sometimes it pays to do things differently. Hotel properties and distilleries in the United States and abroad are offering groups ways to get together that are a bit different from the norm.
Catamaran Cruising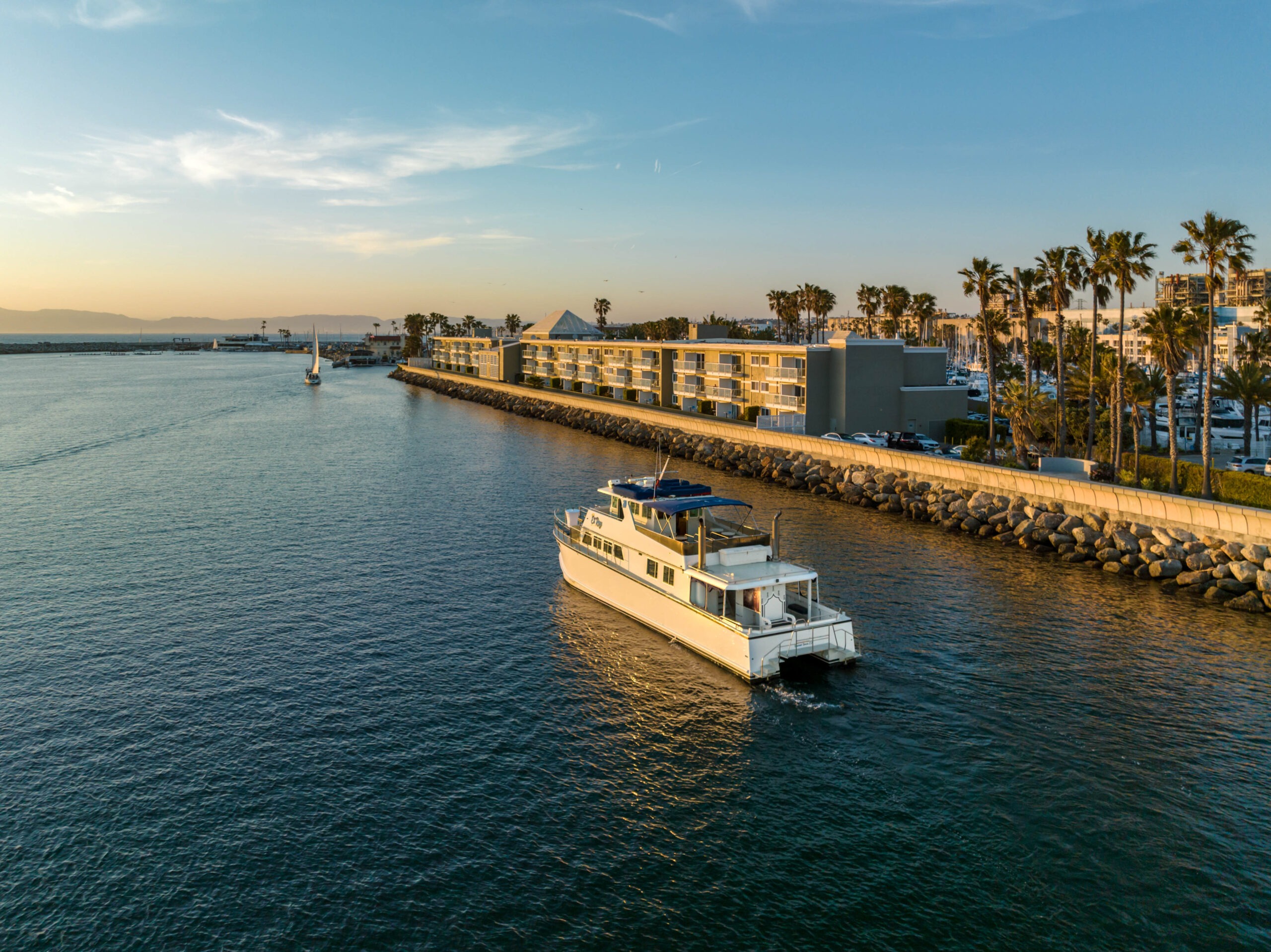 Your group will feel like kings and queens, even if only for a day. At Portofino Hotel & Marina, in Redondo Beach, California, groups of up to 50 can take to the water aboard El Rey, a 62-foot catamaran that recently debuted at the waterfront property. Weather permitting—it's in California, so it likely will be—groups will be able to cruise along the coast, with views of the city's seafood restaurants, the beach and Redondo Pier.
The two-floor catamaran includes a fully equipped kitchen and staff from the property's on-site BaleenKitchen restaurant and a viewing deck. While the water-based activities are fun, meeting on land at Portofino is also something worthy of consideration. The 162-room property features more than 8,000 sq. ft. of space across the property, this includes the catamaran, as well as the 3,500-square-foot Bayside Ballroom and the outdoor Seaside Lawn, which features enough space for 150 attendees.
Over the Edge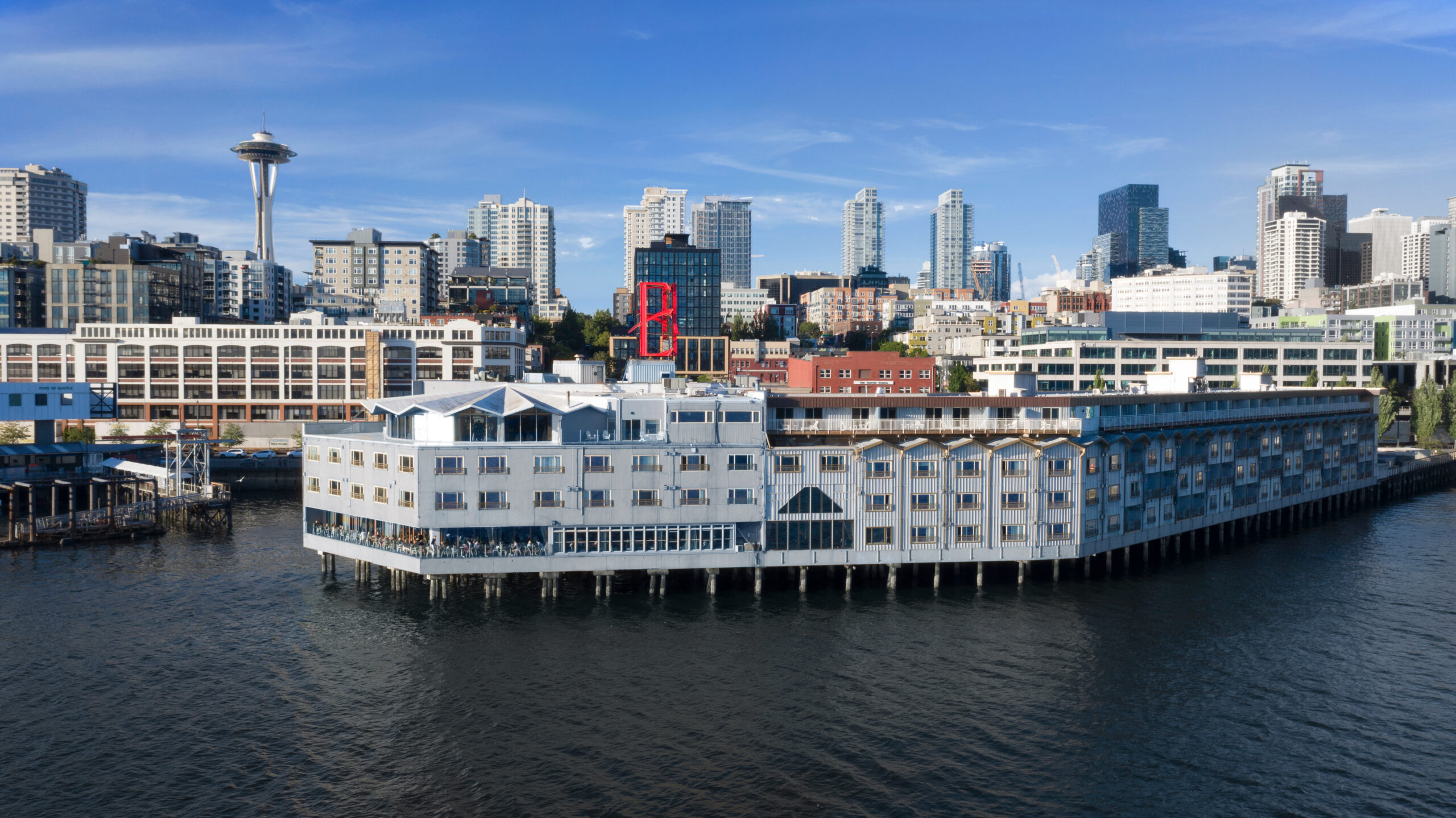 Seattle's The Edgewater is the city's only over-water property. And that isn't the only thing unique to the property. At no extra cost, event guests can rent Orangewood guitars and put their skills on display before the group. Victrola record players are also available for rent (which guests can take to their guest room or enjoy their record of choice in the listening area at The Brim Coffee Shop). The hotel is home to a collection of vinyl records, curated by local record shop Easy Street.
Read More: The Evolution of Urban Renewal Takes Shape in Seattle and Portland
The waterfront property features 223 guest rooms and more than 10,000 sq. ft. of meeting space across 10 venues, including Olympic Ballroom, which overlooks Elliot Bay and Puget Sound. Just nearby is Bell Harbor International Conference Center, which features 100,000 sq. ft. of meeting and event space.
Bottle It and Go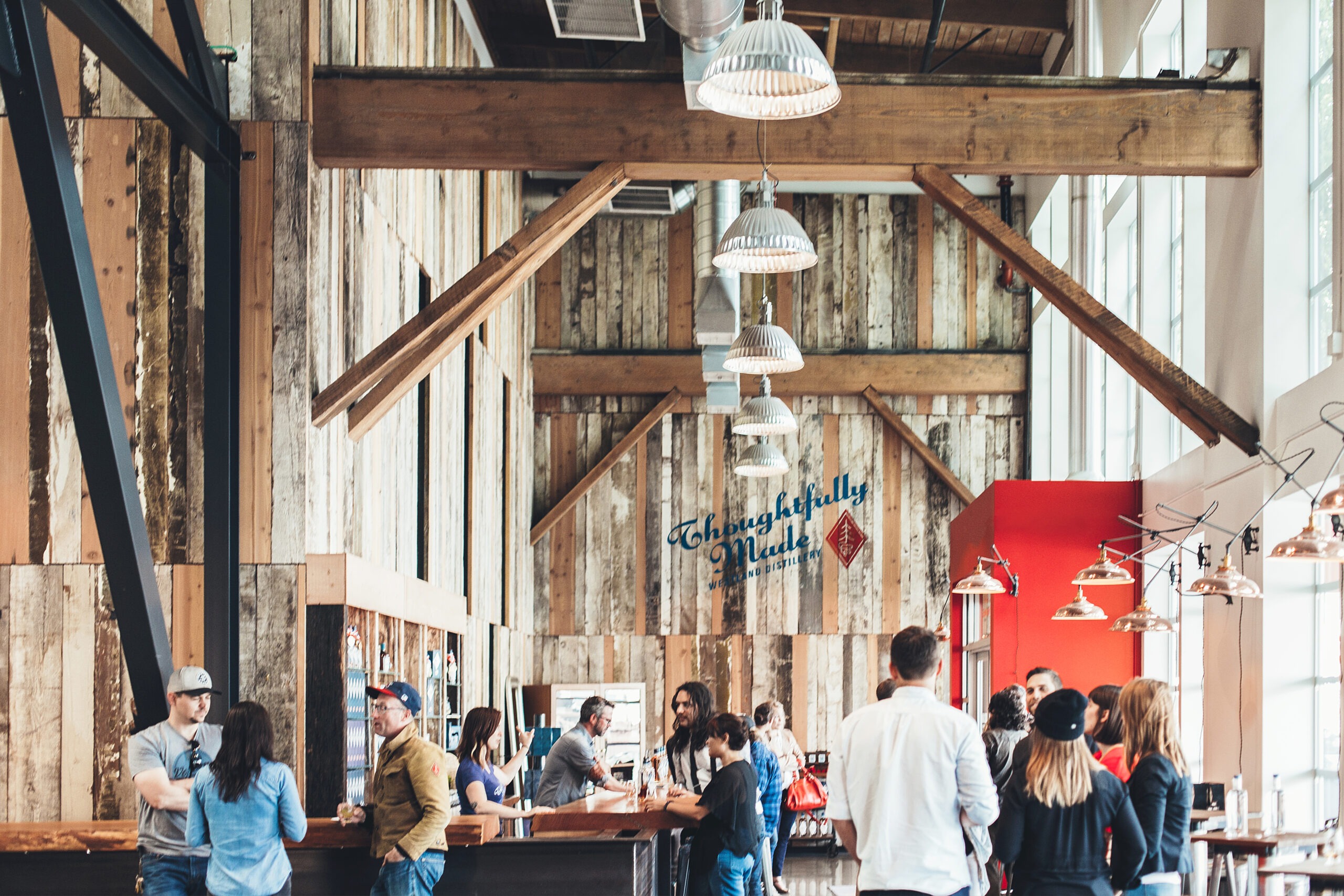 Westland Distillery, a popular distillery based in Seattle, lets groups get a little more hands-on than others. The single malt artisans offer groups a 90-minute tour of the of the distillery's production process, followed by a tasting of its flagship and special release whiskeys. Visitors can also bottle and take home their own whiskey in 750ml bottles.
The distillery provides ample event space in the form of the 2,200-square-foot Tasting Room and Bar, and the 1,650-square-foot Cask Room.
Island Buyouts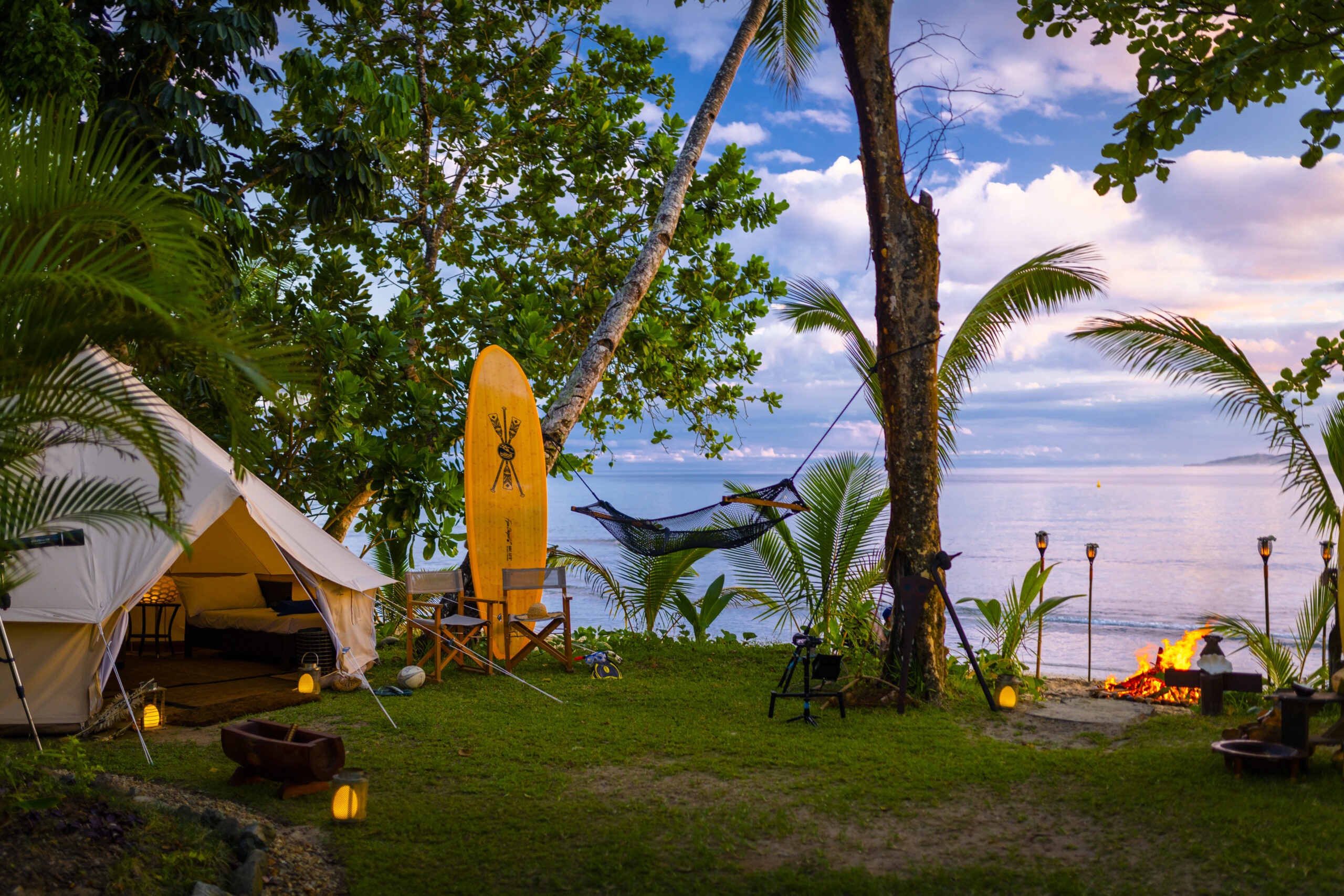 Why buy out a hotel when you can buy out an island? Event profs can take their island retreats to a new level at Fiji's Nanuku Resort (in featured image as well), equipped with 15 suites, 13 villas and seven residences, has its own private island that can be rented out for events.
No matter the terrain, groups will find plenty of activity to engage in. In the water, there's adventurous activities, such guided snorkeling tours in the Beqa Lagoon, paddleboarding, jet-skiing and kayaking, as well as more relaxing activities such as coral planting with the property's resident marine scientist. On land, groups can take a trek through the rainforest by foot or dune buggy or catch crabs in the mangroves and enjoy them at the resort later.
Nanuku offers plenty of outdoor and indoor spaces for meetings and events, such as the 80-person Sunset Deck, which offers up a perfect view of the ocean; Tabua Room, a private library and lounge which grants views to the Beqa Lagoon; and Club House Lawn, which features a pool and lawn that offer up sights of the ocean and beyond.
Southern Serenade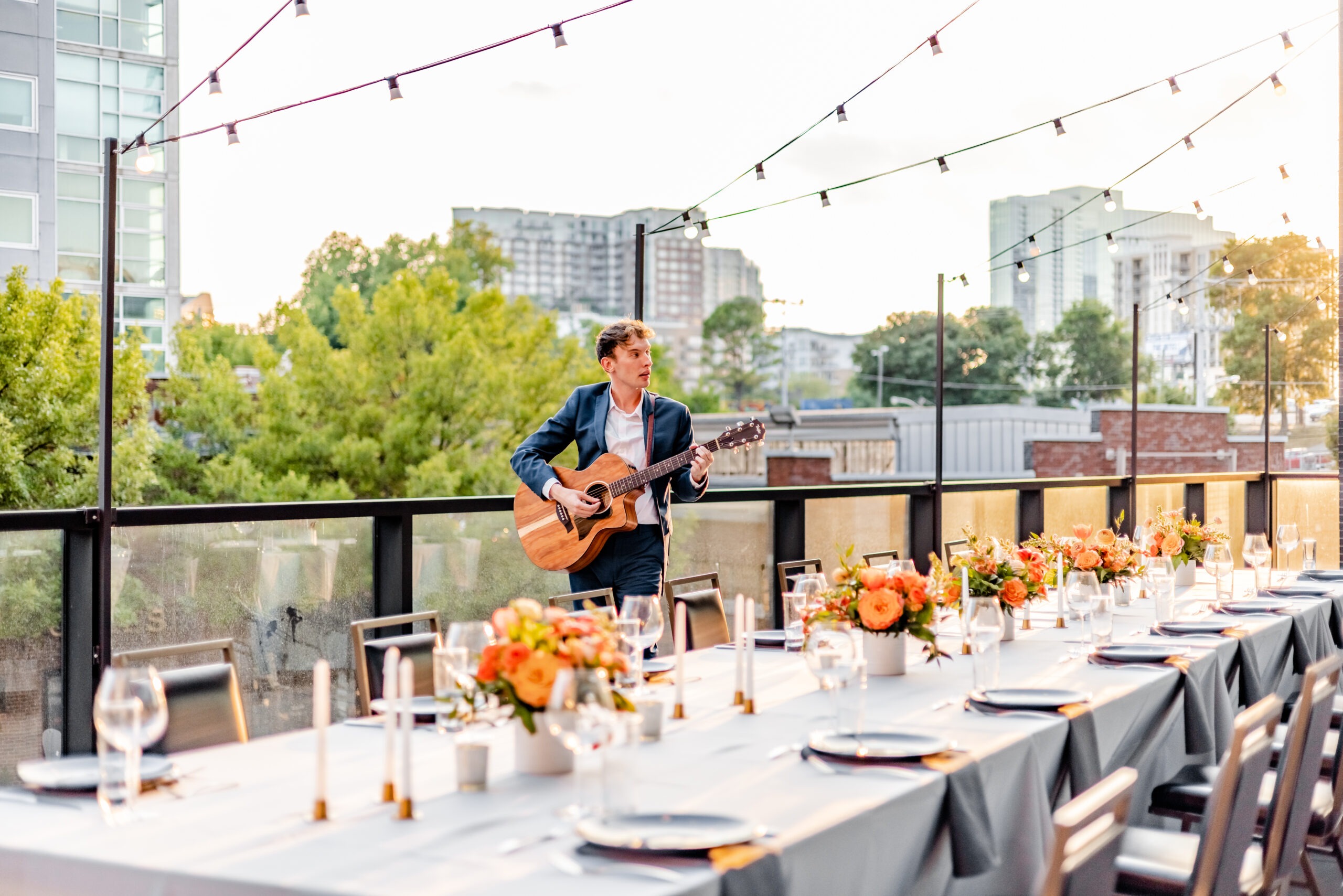 Thompson Hotels' company-wide 'Taste of Thompson' dinner party initiative gets a Music City twist at Thompson Nashville. Music and food are arguably two of the most important things that tell you about a city, and this Nashville property offers both in one sitting.
Read More: Nashville Experience Shared Moving Stories
As part of Thompson's Culture Lives Here program, the Thompson Nashville is placing its music and food scene on display from its Goldtop Terrace, which overlooks the LEED-certified Gulch neighborhood. While listening to the jams of Nashville-based artists, attendees will get to choose from a menu of local dishes that includes dishes like Nashville hot chicken, southern braised greens and chocolate chess pie
The 224-room property's Goldtop Terrace is included in the property's 6,000 sq. ft. of indoor and outdoor meeting and event space.