Mike May said he long believed 50 percent of the meeting planner's work is expected, the other half unexpected. Last year made him think differently.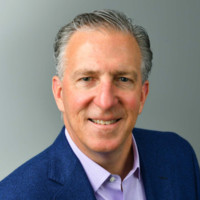 "Now it's 80 percent unexpected and 20 percent expected," he continued. May is president and owner of Bright Spot Incentives & Events, and one of the guests on the latest Smart Meetings webinar, "Meet the Secret Weapon in the Quest to Return to F2F."
May, along with Desi Whitney, senior vice president of sourcing operations and industry relations with HPN Global, shared their experiences working with attendees and companies as third-party planners—and what makes them the industry's secret weapon. Many topics were discussed, among them the phasing-out of hybrid and contract negotiation.
Yet managing differing levels of comfort among attendees, not a straightforward topic to broach, is also on many planners' minds these days.
"When you get to the health and safety aspect of things, the situation is so fluid and evolving; you might change your protocols multiple times before you actually check into the hotel because the destination could change, or the hotel could change their [protocols]. Staying very level-headed about all of it [is important], and so is understanding that things are likely going to change and so there's no point getting frustrated. That's just where we are right now," Whitney said.
Read More: Healthy World: The Very Air We Breathe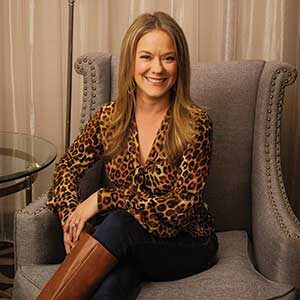 Whitney emphasized the importance of early communication. "[Attendees] might decide not to attend based on what you are or are not doing," she said. "Getting that attendee feedback is significant. That way you can decide with your stakeholders what makes sense. Are you going to have masks required, or is that going to send your audience running?"
When gauging a group's comfort, May noted the particular industry involved could impact how to proceed. May recalled a construction client who was perfectly fine with meeting. "But technology companies have been a little more willing to sit behind Zoom or GoToMeeting or [Microsoft] Teams," he said.
May's clients have reached a tipping point "where people are ready to proceed with life." Vaccinations, Covid tests, whatever needs to be done, he said. "We had one where if they didn't do all that, we still let them travel, but we had a health provider on site [who] gave them the test upon arrival as they were getting their welcome kit," he said. "We're going to be a little cautious about our personal spacing, but I think people have come to the conclusion this may be around for a little while longer. We've just got to proceed with business, we've got to proceed with face to face. [Agreement among clients is] not unanimous, but it's like 80 or 90 percent."
Read More: Can Planners Insist on Vaccine Passports…or Not?
In the end, May believes it comes down to the individual consumer's confidence and willingness to get on an airplane at all. "One of the things that's just fascinating to me is the consumer confidence to travel is much higher than the corporate mindset about being willing to let their employees travel," he said. "When somebody does decide to postpone or relocate an event, they rarely say, 'Our people are uncomfortable.' They usually say, 'Well, I think our people aren't.'
"The irony is, the same person that makes the decision to delay the event or move the event or not travel, at the end of the call they're asking me questions, like, 'Hey, what do you think about Hawaii or Europe right now?' They're traveling on their own," May said. "It's interesting that more people are willing to do it personally than the companies are."
Listen to the entire webinar to hear more of what May and Whitney had so say about their third-party planning experiences and the tug of war between travel willingness and reluctance.