Six months ago, when it looked like there was a light at the end of the Covid tunnel, the buzz was that the future is hybrid. Event planners surmised that audiences had gotten so comfy in fuzzy slippers that they would not want to leave their houses. Hybrid events, offering live as well as a full virtual reality immersion experience, would be the wave of the future the thinking went.
Events companies like Big Red Media developed platforms to support the hybrid event, an "almost there" experience that would allow people at home to have the digitally equivalent experience as those in the conference center—taking different learning tracks, visiting virtual sponsor booths and even getting a virtual reality experience "walking" around the expo floor with just the click of a mouse. But what planners neglected to consider in the equation was the vital human connection. So, in practice, the hybrid event may become extinct before ever becoming a serious trend.
While a handful of deeply digital-oriented companies are pulling off hybrid events, speaker agencies surveyed in the United States, Canada, Australia and the United Kingdom report booking speakers for hybrid events only 5 percent to 10 percent of the time. They see most clients that went virtual during lockdown switching to fully live as conditions allow with no intermediary step or future plans of going hybrid. On the higher end, big corporate may be willing to spend the money to create a virtual experience for internal staff, but many B2C expos plan to offer a live experience only.
Bottom Line
The primary barrier is the Return on Investment. My company, Go Leeward Agency, worked with a 10,000-attendee event that utilized dozens of speakers. It went hybrid for one year and the organizers said, "Never again." The cost of production, between software and other resources needed to pull off a simultaneous virtual immersion experience, increased their budget by more than 30 percent and the work to plan a hybrid was like planning two entire events at the same time. But the financial return wasn't there.
See also: How to Budget Realistically for Hybrid Meetings
With the uncertainty of safe travel in the coming months, previous attendees expressed interest in attending virtually. But even with an overall increase in attendees, the added expense wasn't covered. Their conference planner decided that in the future, events will be either all live, or all virtual, but not a combination of the two.
Ken Sterling, executive vice president of BigSpeak Speakers Bureau reported that associations and other events that focus on the exposition component aren't even considering hybrid. Expos are a place for attendees to meet with vendors, which allows them to be able to see and touch new products. "There is also the critical human connection which includes making deals, forging relationships, networking and even finding new jobs." All of that is lost in a virtual world. Instead of going to a hybrid format, Sterling finds those events have postponed until they can offer 100 percent live and in-person.
Innovative Solutions
While the full-immersion hybrid experience may be dead, that's not to say that event planners aren't being creative. One trend, according to speaker Matthew Pollard, is a greater number of smaller, entirely virtual events or a mix of some virtual and some live events within the same company.
Instead of hybrids in the sales event arena, Pollard is seeing organizations produce live events for the financial year kickoff and then entirely virtual events for the balance of the year. He says his clients like the camaraderie of the live event, but also appreciate the financial savings of the virtual format. Clients save the cost of travel, food and hotel for employees and find that the feedback they receive on the quality of training is just as good.
Another client said, "Ticket sales used to cover the venue and speakers, but the profit came from sponsors. Now, with 100 percent virtual events, we give tickets away for free, still make money on the sponsors and have a fraction of the work. We can also secure bigger speakers for less money as they don't have to travel." Instead of going hybrid, this client is considering staying virtual even after live becomes mainstream again.
The Virtual Advantage
Professional speakers also benefit from the totally virtual events as they can speak at multiple events in a day. Speaker Donna Serdula, explained: "My virtual LinkedIn presentation is completely interactive. Remote viewers still get a great experience because they can work on their devices while I speak, no differently than they would in person."
Mike Michalowicz, author of "Profit First", said the hybrid event can be taxing on speakers who are trying to give a personal experience. "It's difficult to give a true hybrid experience to remote viewers.  Sure, they can watch, but they can't interact like the people in the live audience can. It is awkward for them to ask questions or give feedback."
He described one event that made a big effort to have someone moderate the viewers and help them interact, but it wasn't the same. Afterward, the event planner said that the next event will allow people to purchase a recording of the event, but they wouldn't attempt a hybrid feel again.
Michalowicz also observed, "the other issue with true hybrid is dividing your attention between the live audience and the cameras. To really make the remote viewers feel included, you should look them in the eye as if they were there in front of you. That's difficult with two simultaneous audiences. A virtual experience can actually feel more personal because you can speak directly into the camera for the duration of the presentation."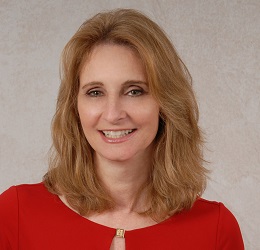 Another trend is the live event with a virtual speaker. Several speakers said they have been hired to speak from a remote location. Jesse Cole, owner of Savannah Bananas, was invited to deliver his high-energy keynote performance from the big stage, with no one in the room except a video team and event planner. Conversely, CEO Warrior founder, Mike Agugliaro, was asked to speak from his studio. At the event, he was projected onto the big screen to a live audience all sitting together in the same room. The owner of the event said that he plans to continue that format of bringing remote speakers to a live audience. It facilitates camaraderie in the room, but decreases the cost of the speaker.
In general, my informal survey indicated that the timing on future live events is uncertain as restrictions are reinstituted, but the general prediction is that events will be virtual until they can be fully live. Hybrids offering a remote "live feel" are not the future. The human connection still rules events.
Li Hayes owns Go Leeward LLC, a speaker manager specializing in thought leaders and business experts in the entrepreneurial space.