Editor's Note: As part of our Back Light series of industry leaders sharing their perspective, we asked Nan Marchand Beauvois, senior vice president of membership and industry relations with U.S. Travel Association for insights on what business travel looks like today.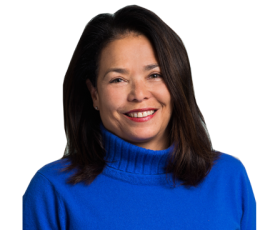 Thinking back to this time last year drums up many memories for me—memories of challenging times, unlike any we'd experienced before. Our daily routines changed in an instant, and things that brought us comfort were paused or went away completely.
Fast-forward to today, as I draft this post from the airport. We're not yet out of the woods when it comes to managing the pandemic and its public health impact; however, I say with a deep exhale, we are in a fundamentally different place than we were this time last year.
Twelve months ago, my team's ability to perform "business as usual"—travel, host and attend professional meetings and events (PMEs) —required a whole new level of dedication and persistence. Despite the ups, downs and changes, we remained agile, diligent in meeting health and safety standards and committed to reclaiming our permission to operate as an industry.
Click for more inspiring messages: Shed the Masks and Bring in the Sound and Lighting
This dedication brought our industry to where we are today. Just this week, I'm back to work at a much more familiar capacity—traveling cross-country to attend PMEs with U.S. Travel Association. And that's just a sliver of what's happening today.
We know that:
Successful in-person meetings and business events are possible and taking place.
Our industry led the charge as early adopters of the measures required to carry forward safe in-person meetings and business events albeit at a smaller scale. We were diligent in following guidelines set forth by the Centers for Disease Control and Prevention (CDC) and uncompromising in our commitment to ensuring the safety of every attendee.
Zoom fatigue set in, and many Americans who attended in-person meetings and business events prior to the pandemic are eager to return to them. More than 80 percent of Americans who are working from home due to the pandemic say they are as likely—if not more likely—to attend live business meetings and conferences in the future.
The road ahead
We're making moves to celebrate these insights and milestones. In partnership with leaders from across the travel and hospitality industries, the Meetings Mean Business Coalition launched a Countdown to Coming Together—which started with GMID and measures step-by-step the road back to a strong cadence of major in-person PMEs (i.e., conferences, trade shows, expos and conventions).
As we know, prior to the pandemic, in-person meetings and business events supported 5.9 million American jobs and spurred hundreds of billions of dollars in annual revenue. Every dollar spent on in-person meetings and business events generated an additional $1.60 for the U.S. economy—driving the kind of revenue growth our cities are hungry for now.
Share your "Countdown to Coming Together" story
I invite you to join the Meetings Mean Business Coalition and our partners in documenting the journey ahead and celebrating key milestones in the industry's recovery. Contribute to our Countdown to Coming Together by sharing examples of safe and successful meetings you are planning or attending. We are continuing to aggregate best practices and ideas on the coalition's dedicated Meet Safe platform.
In doing so, you will help future meeting hosts and attendees learn best practices, and ultimately showcase how professional meetings are organized responsibly with health and safety top-of-mind.
Knowing how far we've come, there's no more important time to act than now.