Smart Meetings brought in-person, boutique group hospitality meetings back to Encore Boston Harbor, a Wynn Resort, this week—with a focus on the power of a constructive mindset.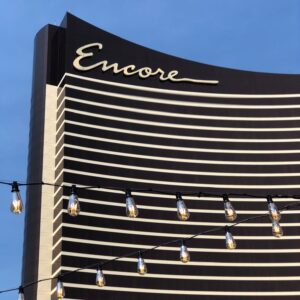 The two-year-old luxury property on the water in Everett, Massachusetts, looks remarkably like its sister casino resort in Las Vegas, with 671 art-filled, oversized guest rooms, many featuring harbor and city views. The 50,000 sq. ft. of meeting space and surrounding outdoor patio areas are still fresh after the pandemic downtime. And the staff—team members were paid even when the property closed—were eager to demonstrate the flexibility of the space for the assembled meeting professionals.
"Our goal is to help you get reacquainted, make new connections, get some business done, learn new culinary ideas, creative event designs and layouts and, more importantly, have a little fun while you're at it," explained Smart Meetings CEO Marin Bright as she welcomed everyone to Picasso Ballroom for the kickoff of Smart Meetings Northeast Experience.
Get Out of Your Head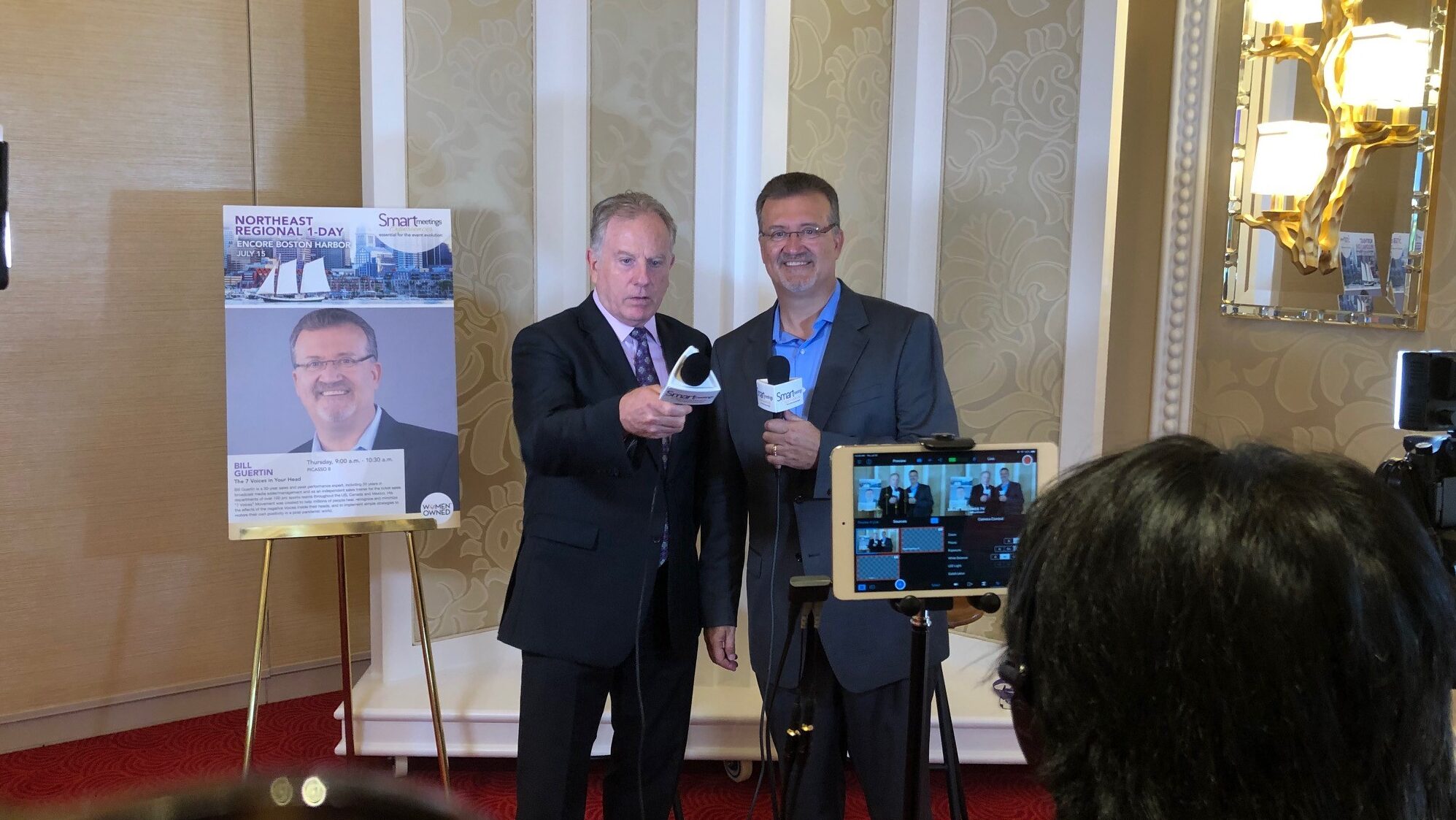 To put everyone in the right mindset for focusing on future business, the day started with author Bill Guertin describing "The 7 Voices in Your Head" and how to replace them with a more positive message. "The pandemic has created more prominent negative voices inside people's heads than at any other time in human history," he said, describing the mental health challenge currently in place. 
"These voices are sabotaging your success and negatively affecting your work performance, relationships, family life and even your health, resulting in untold millions of dollars in lost productivity, a significant loss of confidence and clarity and an immeasurable loss of quality of life," he warned.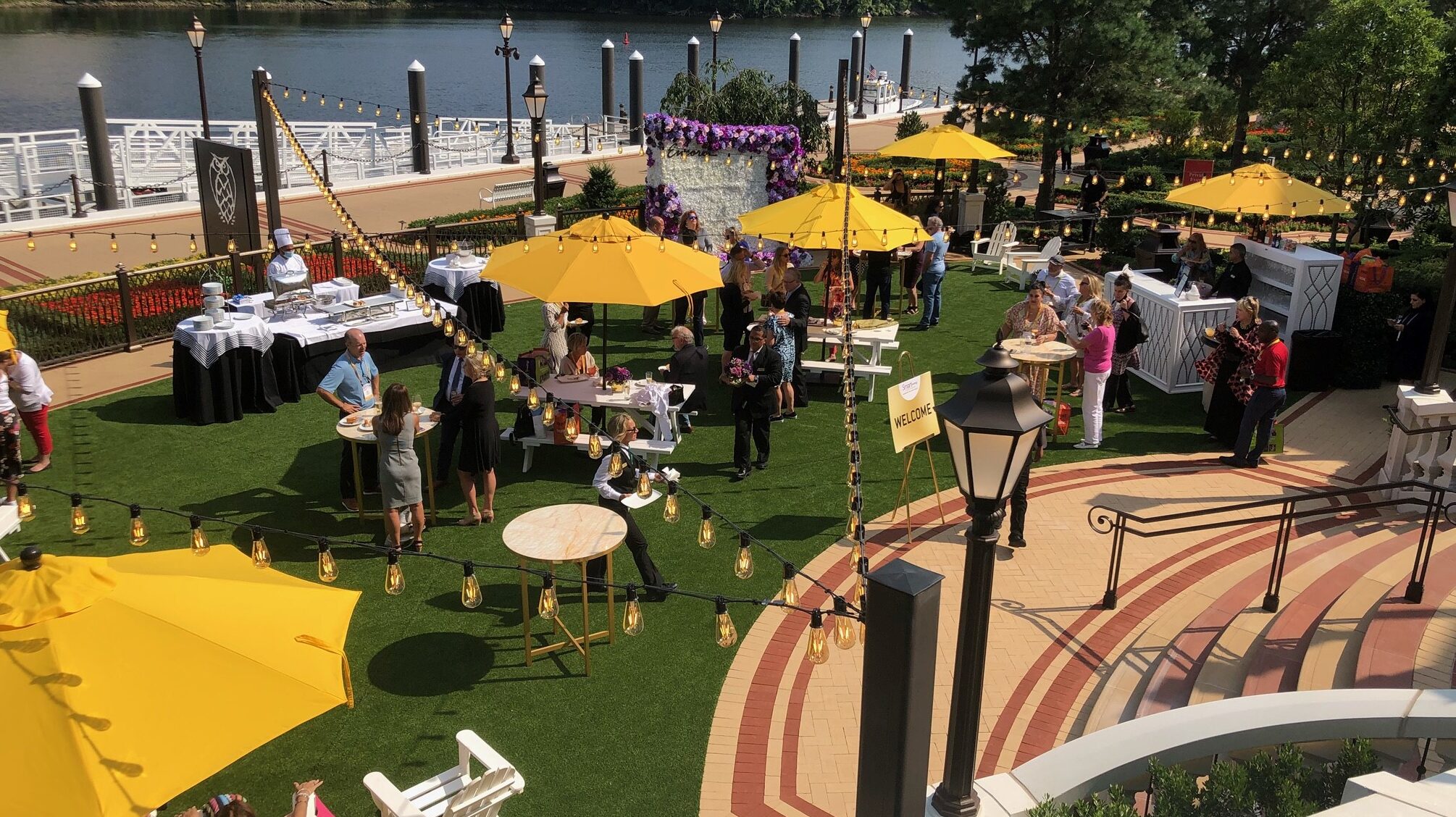 But that reality can be overcome. Here are the sports industry sales coach's tips for becoming yourself at your best by calming that voice of inadequacy (also known as imposter syndrome):
Choose mini-milestones: You don't have to run a marathon the first day. Make progress a little bit at a time, always building and growing.
Be a secret seeker: Little things can make a big impression, so always look for strategic advances.
Get real: You don't have to be the best in the world at everything, but you can be the best at something somewhere.
Let the balloon go: We regret what we didn't do more often than what we did do. To overcome regret, envision releasing the "what if," so you can focus on what is.
Fail forward: Failure is a gift and can be interpreted as First Attempts in Learning, a positive thing. There is lightening in every blunder.
Use the power of "yet": Don't say you can't do something; say you haven't been able to do it yet. That opens up the possibility of growth.
Delete, delete, delete: If a mindset isn't serving you, use the power of free will to choose a new one. Our destiny is more about desire than DNA.