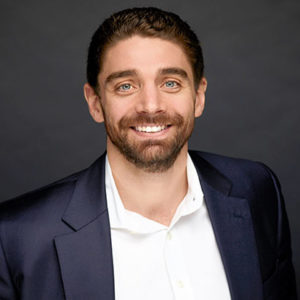 The hospitality and meetings industries have been forced to adapt, innovate and evolve, which has strengthened us as we come out of this time of crisis. We saw 10 years of digital transformation in less than 12 months, which has resulted in incredible outcomes. Although our future remains uncertain, I believe that forecasting what's to come helps us be proactive in creating the future we want. With that in mind, here are my predictions for the top hospitality meeting trends in 2021.
1. The majority of meetings and events will be hybrid moving forward.
We will cover the most obvious one first. Hybrid meetings and events that combine in-person and remote experiences are gaining traction rapidly and will last long after the pandemic. I expect us to primarily meet and host events in a hybrid format once venues open up again. Hybrid meetings are a testament to the broader shift toward leveraging virtual technology and to including remote attendees. What this means for meeting professionals is a broader range of innovative tools and methods to engage attendees and produce high quality events. For now, it's worthwhile to record and store catalogs of virtual event content, because it can be reused to save time in planning events and building out agendas in the future.
2. Increased localization of meetings and events.
I expect more meetings and events to be held locally as people remain averse to the "one meeting business trip." Air travel not only is seen as posing health risk, but is a large expense for most companies. Virtual technology solves that problem for one-off business meetings or events. At the same time, I expect companies to book venues near to where their people are to bring them together for regular meetings, which will introduce much-needed foot traffic to local businesses.
3. The scale and reach of events has forever improved.
This new event landscape and the advantages of improved technology have forever changed the size and scale of meetings. Over the summer, I was invited to speak at the Collision at Home conference, which drew 30,000 virtual attendees—the same number of in-person attendees they usually saw. Since then, clients using our new Virtual Meetings product have been seeing 1, 2, and sometimes 3x the number of attendees that they would typically get in person. This proves that people still want to attend events to learn, meet new people, and enhance their skill sets, and now they're willing to do so from home.
4. The meetings and events industry is even more resilient.
While every business has been impacted by the pandemic, the meetings and events industry was decimated by this crisis. Our peers have faced incredible hardships over the past year and, unsurprisingly, the community has rallied to lift each other up. Not only have planners learned a new skill set to deliver virtual events in a matter of weeks, but they've transformed the industry for the better in doing so. Meetings and events have been reimagined, with technology accelerating the industry's transformation. We're excited about the new trends we're seeing and looking forward to the road ahead. This industry is leading the way in innovation, which is a bright spot for meeting and event planners during an otherwise difficult time.
5. Technology will be harnessed for both good (and bad) in meetings and events.
Lastly, we've also seen the growth of virtual and hybrid experiences as they've become integral to how we meet and work safely. This has drastically changed how we plan events and this shift has happened all around the world. At the same time, people are craving human interaction, connection and the ability to network with their peers more than ever before. As we're more reliant on technology and engaging in less face-to-face meetings to achieve business, I suspect that the quality of our interactions have decreased and studies are showing that too much screen time is having a negative effect on our attention spans. This is only going to increase the demand for a more balanced and thoughtful approach to having both in-person and virtual interactions when it's safe to do so.
The stakes are high for sustaining company culture, keeping employees engaged, and customers satisfied while the challenges of virtual relationship building are still relatively new. With the launch of virtual and the development of our hybrid meetings product, we have focused on including a full range of physical and digital solutions that allow our clients to create engaging meeting experiences with networking opportunities and more meaningful engagements with event content, whether they're in person, or on the other side of the world.
I look forward to a more balanced, and hybrid, meeting and working experience so we can enjoy the benefits of being together again. In the meantime, I'll see you at the next virtual event.
Ryan Simonetti is co-founder and CEO of Convene, a premium work experience platform that includes a network of meeting, event and office locations, digital meeting technology, and solutions to reimagine the use of commercial real estate. Simonetti has been recognized on Real Estate Forum's 50 Under 40 list, Inc. Magazine's "30 Under 30," a list of America's Most Promising Young Entrepreneurs, was named "Top Entrepreneur" by Crain's New York, and a finalist in Ernst & Young's Entrepreneur of the Year® New York Awards.