Super Bowl LIV is still two weeks away, but the buzz for it heated up right after the Kansas City Chiefs and San Francisco 49ers won their games last weekend, thereby earning their way to play on pro football's biggest stage in Miami.
See also: Game On: Sports Venues for Meeting Groups
Actually, the excitement for Super Bowl LIV has been building steadily in Greater Miami ever since the New England Patriots defeated the Los Angeles Rams in Super Bowl LIII nearly a year ago. Three counties—Miami-Dade, Broward and Palm Beach—are collaborating in hosting the game on Feb. 2 at Hard Rock Stadium, as well as the many activities leading up to it during the next two weeks. The Miami Super Bowl Host Committee (MSBHC) is using the event both as an opportunity to showcase the many new developments in the area and to lend a helping hand to others.
Signature Super Bowl Events
Signature events include Super Bowl Live presented by Verizon, a free weeklong fan festival that will showcase Miami's vibrant culture and music scene. It will take over all of Bayfront Park during Super Bowl Week, which runs from Jan. 25 to Feb. 1, and feature evening concerts at the amphitheater, Huddle Down Community Stage, Road to the 11th Super Bowl activation, Tailgate Town (featuring a culinary stage), Environmental Village, live water shows, evening parades, fireworks and more.
"Super Bowl Live will completely transform Downtown Miami," said Rodney Barreto, MSBHC chairman. "Our team has worked hard to bring the game to everyone and create a memorable, fun and interactive Super Bowl experience for visitors and residents alike."
Another signature event, Party with a Purpose by Taste of the NFL, which traditionally takes place on Feb. 1, the eve of the Super Bowl, will be offered at The Diplomat Beach Resort in Hollywood. This star-studded, strolling wine and food event brings together exceptional cuisine, more than 40 prominent chefs from around the country, NFL players, coaches, legends, celebrities and more—all to support a nationwide fundraising campaign to fight hunger. Chefs from each NFL city will serve their signature dish alongside a current or alumni NFL player, and net proceeds will directly support Feeding South Florida through the NFL's Kick Hunger Challenge program.
"We are thrilled to partner with Taste of the NFL and its participating restaurants to raise awareness about hunger in South Florida, especially with this year's Super Bowl taking place here in Miami," said Paco Velez, president and CEO of Feeding South Florida. "This partnership is a great example of how, with the help of our community, Feeding South Florida can continue addressing food insecurity for the more than 706,000 individuals we serve throughout South Florida."
See also: Incorporate Sports into Your Events
InterContinental Miami (653 guest rooms, 101,000 sq. ft. of meeting space) will serve as the NFL's headquarter hotel for the Super Bowl and Miami Beach Convention Center (1.5 million sq. ft. of meeting space) will be the media center.
The Magic City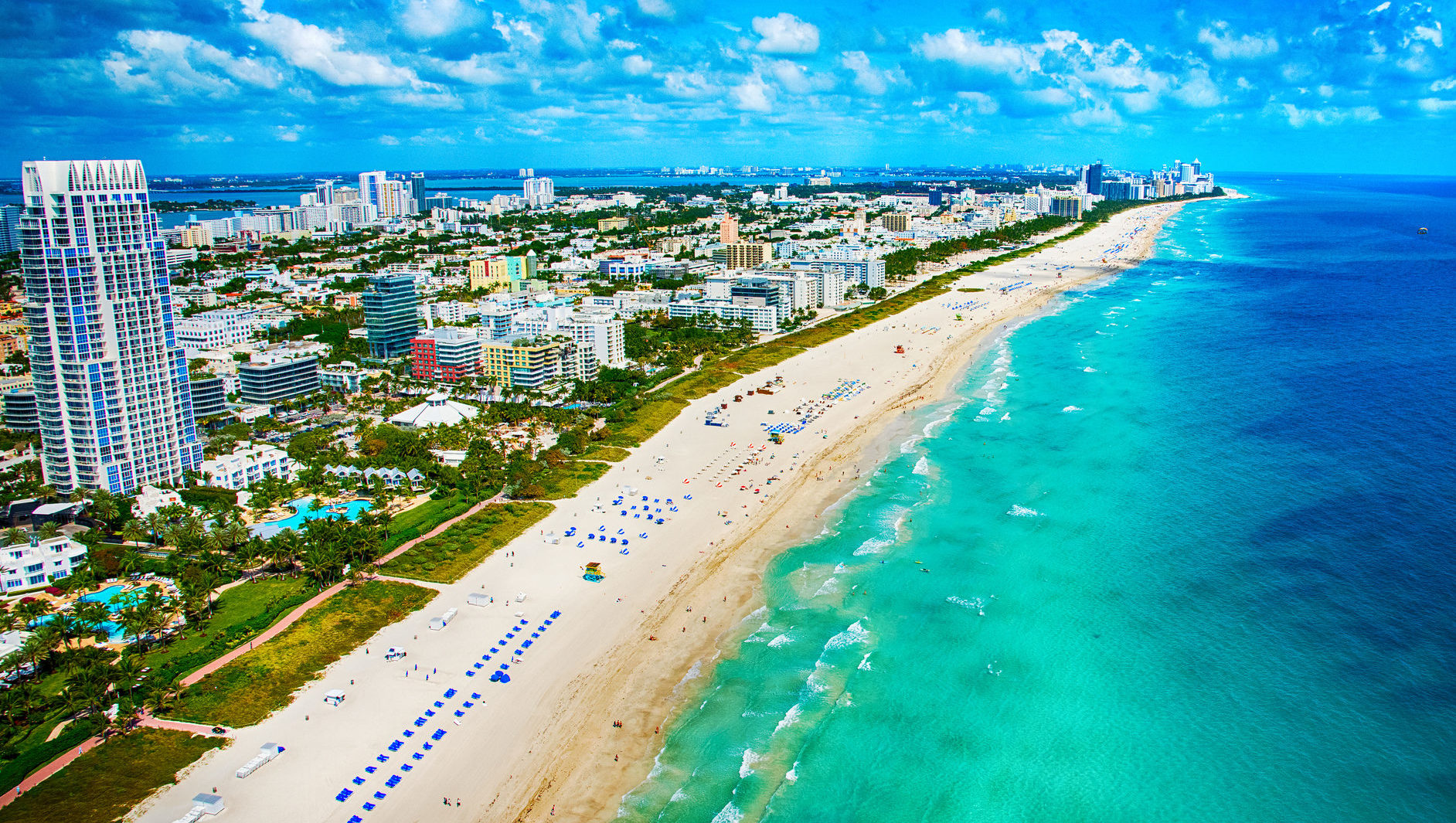 Until a couple decades ago, Miami was a pretty relaxed, quiet place. Since then, it's become a major international metropolis with outstanding hotels, innovative chefs and restaurants, and one of the most famous neighborhoods in the world (South Beach). It's been given the nickname "The Magic City" because of this rapid growth—and it just keeps growing.
Visiting groups and Super Bowl LIV attendees have plenty of opportunities to sample the city's exciting offerings, which include several new developments.
Mila, a "MediterrAsian" restaurant, lounge and mixology bar, is slated to open in South Beach this week, just in time for the big game. Its culinary experience draws influences from the Mediterranean and Japan, and marries health and nutrition with sensorial textures, flavors and elegantly plated dishes.
On the meetings front, last year, Miami Beach Convention Center completed a $620 million renovation and expansion that made it a state-of-the-art facility. It added 300,000 sq. ft. of space, and now offers a 60,000-square-foot ballroom, 500,000 sq. ft. of exhibit space and nearly 200,000 sq. ft. of meeting space. Plans for an 800-room hotel adjacent to the convention center have been approved, and it is scheduled to open by 2023.
One of Miami's iconic properties, Biltmore Hotel in Coral Gables, recently finished a $25 million restoration. A new meeting facility, Conference Center of the Americas, was added, bringing the total meeting space to 75,000 sq. ft. The renovation also included the 271 guest rooms.
At JW Marriott Miami Turnberry Resort & Spa in Aventura, attendees can surround themselves with luxurious accommodations and amenities in an upscale part of town. The resort offers 685 guest rooms, along with two championship golf courses, the award-winning Bourbon Steak restaurant, a full-service spa and 98,687 sq. ft. of meeting space.
Other top hotels include two host properties for the Super Bowl—The Diplomat Beach Resort, with 1,000 guest rooms and 209,000 sq. ft. of meeting space, and Hilton Fort Lauderdale Marina, with 589 guest rooms and 21,300 sq. ft.
Flourishing Meetings Cities
At first glance, they don't seem to have much in common besides their outstanding football teams and struggling baseball clubs. San Francisco exudes West Coast urban sophistication and innovation while Kansas City exemplifies Midwestern qualities—friendly people, a more laidback lifestyle and plenty of open space.
These contrasting qualities were on full display just six years ago when the San Francisco Giants bested the Kansas City Royals in a hard-fought, seven-game World Series. And the cities will meet again on Feb. 2 when the San Francisco 49ers play the Kansas City Chiefs in Super Bowl LIV in Miami, known for its stunning beaches and buoyant nightlife.
Differences aside, San Francisco and Kansas City are both attractive meetings cities that recently enhanced their offerings.
The City of Fountains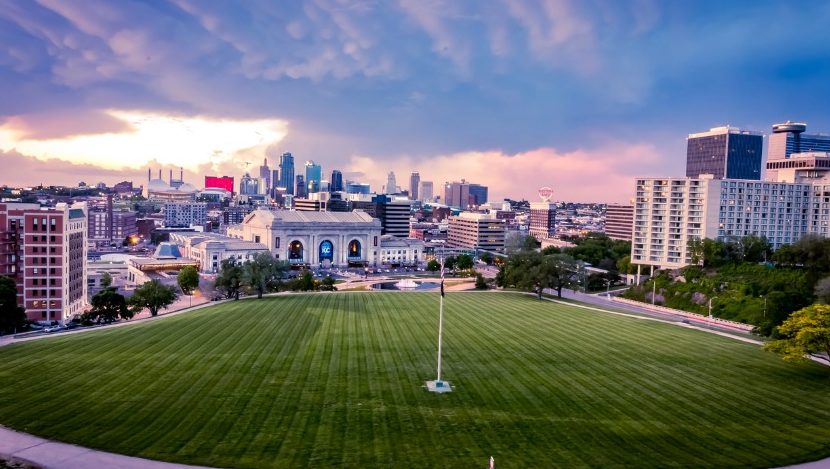 Kansas City is America's most centrally located metropolitan area, with easy access from both coasts. It's long been known for having some of the best barbecue in the country (Arthur Bryant's KC Barbecue and Gates Bar-B-Q are the traditional favorites), but a wide variety of other culinary choices—including an ever-increasing number of ethnic and trendy restaurants—are also excellent for group dining. Kansas City also boasts a lively music scene, particularly blues and jazz, and perhaps the world's most fabulous unsung art museum—Nelson-Atkins Museum of Art, featuring superb Impressionist and Chinese collections.
The City of Fountains (Kansas City has 200 of them) is also rapidly becoming a more popular meetings destination due to an ongoing $7.3 billion renaissance that includes new hotels, cultural attractions (especially in the lively Power & Light entertainment district and artsy Crossroads neighborhood) and a free streetcar line that covers 2.2 miles in the heart of the city.
Recently renovated Kansas City Convention Center offers 800,000 sq. ft. of meeting space, plus an outdoor plaza and sculpture garden. A new 120-room property, 21c Museum Hotel, emerged from a $50 million reinvention of Savoy Bar and Grill recently. Situated in a structure dating to 1888, the luxury, boutique hotel features rotating art exhibits and 6,200 sq. ft. of meeting space.
Crossroads Hotel, located in a building that formerly housed a Pabst Brewing Co. bottling plant, is another newbie, offering 132 guest rooms and 8,746 sq. ft. of meeting space. And Loews Kansas City is scheduled to debut in the spring with 800 guest rooms, a lobby bar, a signature restaurant, an indoor lap pool and 60,000 sq. ft. of meeting space.
The City by the Bay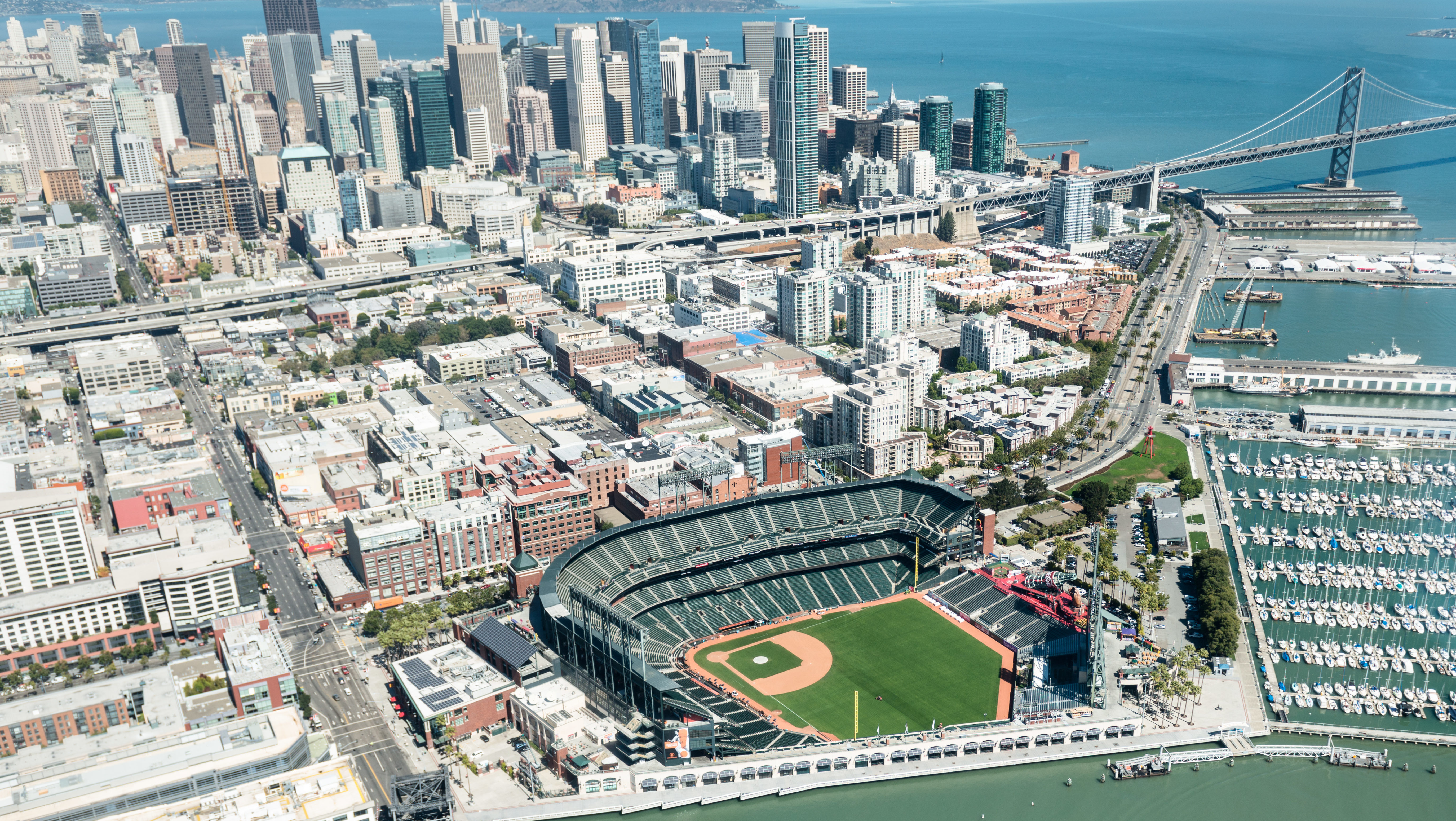 Consistently ranked as one of the top meetings destinations in the country, San Francisco features a unique cosmopolitan mix and some of the world's leading hotels, restaurants and attractions, including the Golden Gate Bridge, Fisherman's Wharf and Alcatraz Island. Its neighborhoods maintain distinct identities, though they have become more mixed recently. They include Chinatown, Japantown, North Beach (the city's "Little Italy) and the Mission District (with a large Latino population).
Highlighting culinary developments, Wolfgang Puck Catering provided a big boost to planners by returning to the city last year and bringing its world-class chefs and creative culinary experiences to everything from intimate dinner parties to large gatherings such as corporate events and celebrations.
Last year, a $551 expansion of Moscone Center added more than 500,000 sq. ft. for meetings and events, bringing the total there to nearly 1.4 million sq. ft. Hyatt Regency San Francisco, situated on the Embarcadero waterfront, refreshed its Regency Club VIP accommodations, consisting of 57 suites and a 17th-floor retreat.
Kimpton Sir Francis Drake Union Square underwent an $11 million renovation that included its 416 guest rooms, but preserved the elegant woodwork and chandeliers in its 18,000 sq. ft. of meeting space.