Many sports venues are creating big wins for meeting groups
Imagine your attendees walking on a baseball field where the home team just won the World Series. Or, think about stepping onto a football field in which the next Super Bowl will be played, or standing on the floor of an arena where the last NBA basketball championship was clinched.
Then picture, as well, your attendees mingling with sports immortals who have played, and some who still play, at these fields of dreams.
See also: Super Bowl Fever Hits Miami
An increasing number of meeting attendees know these kinds of sports highs, because venues are increasingly offering them as part of the experience for meeting groups. And many of them now boast innovative, state-of-the-art meeting spaces, as well as professional meetings staffs with experience often on a par with more traditional meeting spaces.
Plenty of meeting planners are now sold on sports stadiums and arenas as viable alternatives to traditional sites, and as very productive meeting places. In fact, because of the colorful histories of many of these venues, planners are now saying that meetings there can be not only productive, but also inspiring and memorable.
Meetings at sports venues provide the dual bonus of generating excitement for attendees beforehand, and a boost for their organization afterward. In fact, they often provide a boost for a long time afterward.
Here's a glimpse at a few of the most popular and innovative venues for meeting groups.
Chase Center San Francisco
The newest major sports venue in America is Chase Center, an 18,064-seat arena that opened in San Francisco's Mission Bay neighborhood in September. The arena is home to the Golden State Warriors NBA basketball team, but it was also designed with meetings, events and team building in mind.
Tours of the facility are available for groups, and attendees are welcome to walk out on the court or experience a basketball clinic hosted by Warriors personnel. Current and former players and coaches are available to meet with attendees or speak at their meetings.
The Warriors have been among the NBA's elite franchises during the best decade, and their new arena reflects that status. For example, an organization's keynote presentation can be shown on the largest scoreboard in pro basketball, measuring 82 feet by 52 feet. Meeting spaces were designed specifically to energize attendees, and Chase Center's superb art collection serves to enhance that effect.
There's 58,492 sq. ft. for meetings and events, and 20 spaces in which to hold them. These include the Chase Club, holding 326; four different locker rooms, each accommodating a dozen; Budweiser Legends Club, with two levels that can accommodate 705; and Modelo Cantina, suitable for up to 198.
Even though the arena is only four months old, it's already been busy booking business meetings and events, and several new restaurants are planned for fans and meeting attendees.
Chase Center is the anchor of Thrive City, a new 3.2-acre mixed-use development with cool restaurants and shops.
Dodger Stadium Los Angeles
Ever since it opened in 1962, Dodger Stadium, home of the Los Angeles Dodgers, has welcomed fans from throughout the world. Featuring breathtaking views and plenty of engaging indoor spaces, it also is an outstanding venue for special events, which can be booked in several locations.
Accommodating 500 for a reception and 400 seated, the playing field is ideal for large-scale events and productions. It enables groups to experience Dodger Stadium from a whole new perspective, but availability is extremely limited. Another excellent spot for large gatherings (up to 600 for receptions and 400 seated), the Retired Numbers Plaza, located at The Top of the Park (the highest point in the ballpark), offers stunning views of downtown, the field and the Hollywood Sign.
Medium-size spaces include The Stadium Club, situated on the Club Level and overlooking right field. It features vaulted ceilings and floor-to-ceiling glass windows that offer excellent views of the field and the surrounding mountains. It can accommodate 250 reception-style and 160 seated. Located behind home plate and in the heart of Dodger Stadium, Lexus Dugout Club provides guests with an exclusive Dodger experience. It contains unique memorabilia, a wall of Gold Gloves, and the Dodgers' 1981 and 1988 World Series trophies. The space can fit 250 for receptions and 200 for seated events.
Smaller spaces include Ketel One Baseline Clubs, located next to the Right and Left Field pavilions. These clubs, featuring midcentury-modern design, offer a fun, casual experience. Overlooking the first and third baselines, they accommodate 150 for receptions and 100 seated, and are perfect for smaller groups looking for a relaxing and an engaging atmosphere. Groups can also arrange Warning Track Receptions & Dinners in which they dine on the warning track, right next to the field, spanning from dugout to dugout. The smallest space, Emirates Lounge, is on the Suite Level, and overlooks right field. Accommodating up to 50 reception-style, it features a sleek, modern design.
Several tours are also available to groups, including a Clubhouse Tour, Pregame Tour and VIP Game Tour Experience. The special, 90-minute Jackie Robinson Tour celebrates Robinson and his influence on baseball, as well as the Dodgers' historic promotion of diversity.
Lucas Oil Stadium, Indianapolis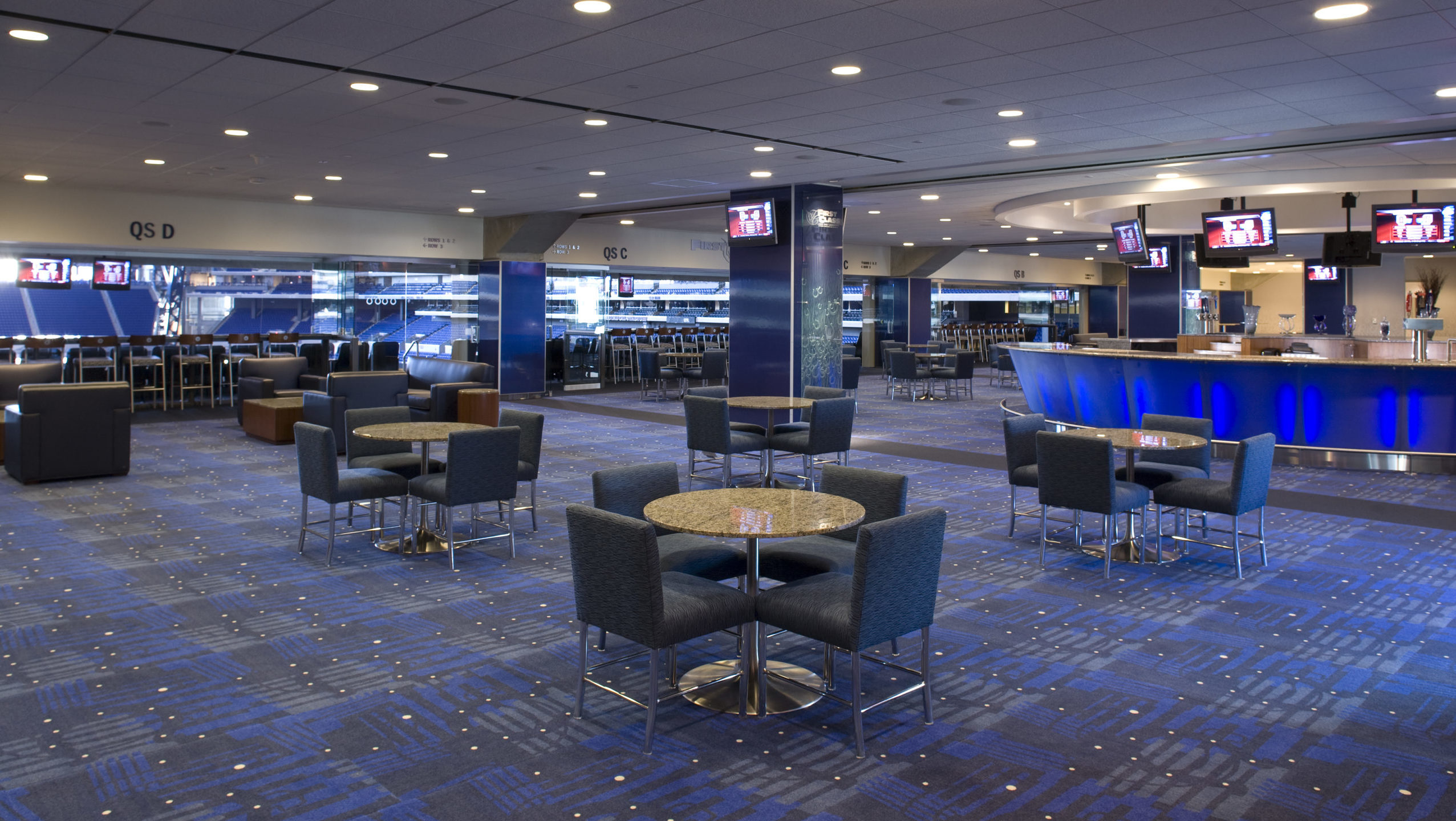 This brick, retractable-roofed stadium is home of the NFL's Indianapolis Colts. Sitting in the heart of downtown, it offers dramatic views of the city skyline, as well as access to the 1.2 million-square-foot Indiana Convention Center, to which it's connected by a covered pedestrian walkway.
This 63,000-seat stadium, which opened on Aug. 16, 2008, has 183,000 contiguous sq. ft. on the field and in two adjacent halls, along with 12 meeting rooms, and it's surrounded by 12 hotels with nearly 5,000 guest rooms.
Event areas include Lucas Oil Plaza, with 26,870 sq. ft., Bud Light Terrace with 12,500 sq. ft. and Quarterback Suite, with 7,570 sq. ft. Tours of the stadium are available to groups, and include visits to the playing field, the Colts locker room, Lucas Oil Plaza, the press box, a suite, as well as several other areas not generally accessible to the public.
Melinda Burdette, director of events for Meeting Professionals International (MPI), brought 2,300 meeting planners and suppliers to Indianapolis June 2–5, 2018, for the annual World Education Congress. While in Indy, she staged a luncheon for attendees at Lucas Oil Stadium.
"Educational seminars at a sports venue are more fun for attendees," she says, "and as a result, they get a lot more out of the sessions." The attendees ate lunch on the field, and enjoyed an LED light show on the stadium's huge scoreboards. They then participated in a real NFL Punt, Pass and Kick contest, and tried to score soccer goals past a goalie.
"Our post-event surveys achieved outstanding marks," she says. "Our organizational goal for our events is to score above the 90th percentile. And in our surveys for this event, every single question scored above the 90th percentile."
Burdette says she's seeing a trend toward more experiential meetings.
"Attendees are more engaged—and learn more—when they participate in new experiences," she says. "And sports venues offer planners more opportunities to create those new experiences."
Hard Rock Stadium, Miami
The 65,000-seat home to NFL's Miami Dolphins and University of Miami football team, Hard Rock Stadium was built in 1985. In 2016, it received a total renovation from the ground up, costing more than $500 million, which is as much as many brand-new venues. Renovations continue at the facility; the overall price tag is now approaching $800 million.
One of the prime reasons for the 2016 upgrade and the continuing upgrades was to attract more meetings. Hard Rock may be the only stadium in America, in fact, that removed a large number of seats (nearly 10,000) to create more meeting spaces.
In addition to its two main tenants, Hard Rock Stadium is home to prestigious tennis tournaments, the Orange Bowl Classic football game, major concerts and international soccer matches. It's hosting its sixth Super Bowl on Feb. 2 and the College Football Playoff National Championship next year.
There's 250,000 sq. ft. of meeting and event space inside, and 4 million sq. ft. outside. A locker room—rarely available as a meeting area in an NFL stadium—is one of the 10 spaces that can be used. The 8,500-square-foot North Sideline Club has a rustic feel and an outdoor deck overlooking the field. Club LIV is great for social events with up to 500 people. There's also a beer garden and an outdoor tennis campus, as well as more traditional meeting rooms.
In addition, both current and former Dolphins are available for "chalk talks" for private events.
The ongoing upgrades are intended to create best-in-class, multipurpose meeting spaces, and bookings suggest they've succeeded. In the first 10 months of 2019, Hard Rock Stadium hosted 64 corporate meetings and events, with an attendance of 25,235.
Golden 1 Center, Sacramento, California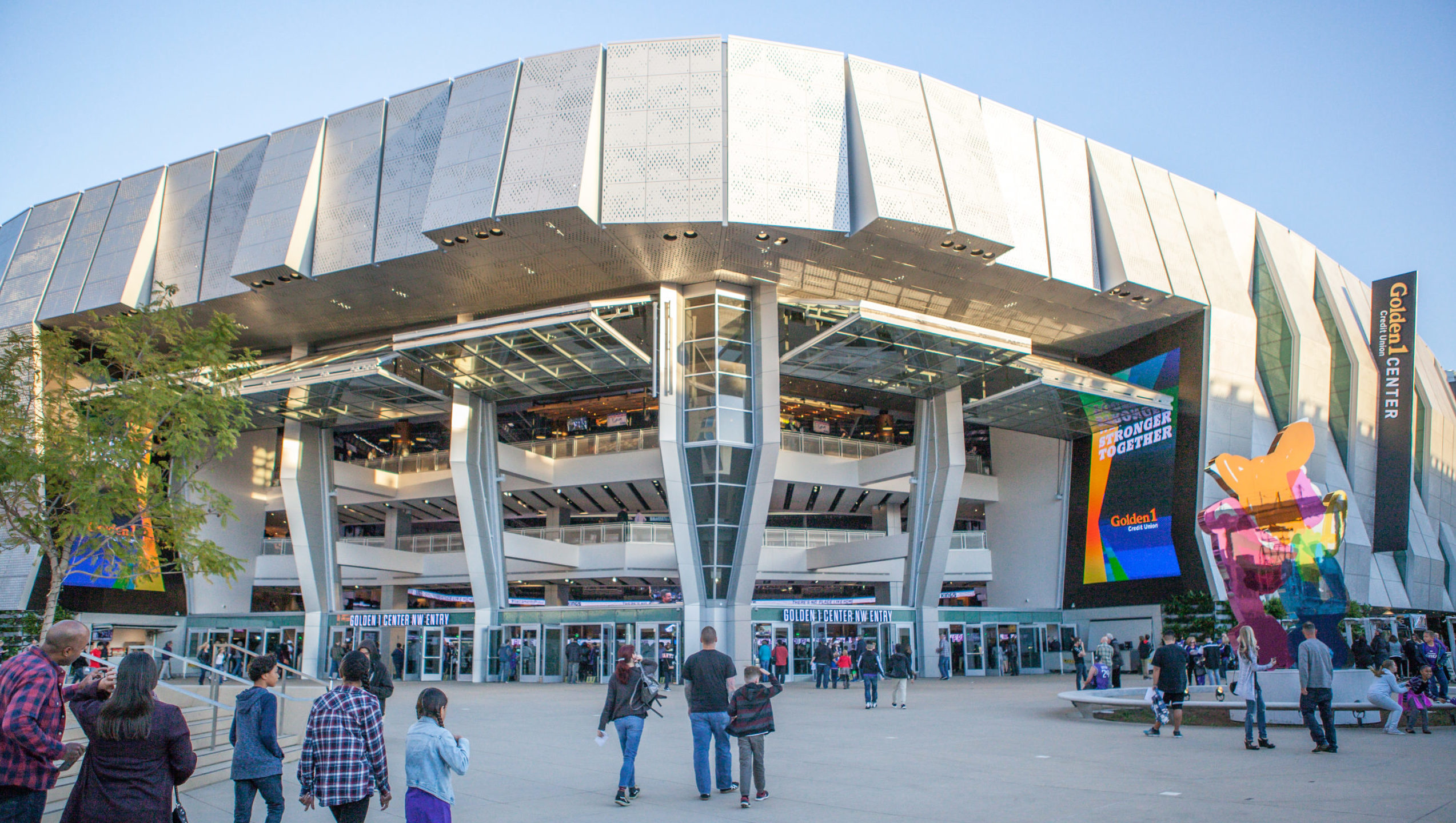 Home to the Sacramento Kings NBA basketball team, 17,500-seat Golden 1 Center opened on Sept. 28, 2016.
Meeting attendees can enjoy several pre- and post-game event activities, along with an opportunity to obtain preferred seating for a Kings game. Guided tours of the arena are available, and food, entertainment and technology can be customized to satisfy each group's interests and priorities. Additionally, attendees can go on the court, either for team-building exercises or simply for the thrill of standing on the floor of an NBA arena.
Because it's so new, Golden 1 Center fluidly combines cutting-edge technology and sustainability to achieve that golden word to planners—engagement. Meeting spaces are designed for productivity, and the event staff already has won several awards for service.
The entire arena, with 700,000 sq. ft. and 20 different spaces, is available for booking. The spaces include Esports and Content Studio, a full-service e-sports training facility; the upscale Lexus Lounge, with a stunning dragon chandelier; and Sierra Nevada Draught House, an open-air lounge with views of the court. The arena floor can also be used for meetings or events, and Kings executives, coaches and players are available to speak to groups.
Event bookings at Golden 1 Center have doubled since its opening, with strong support from regional and national companies and associations.
Coors Field, Denver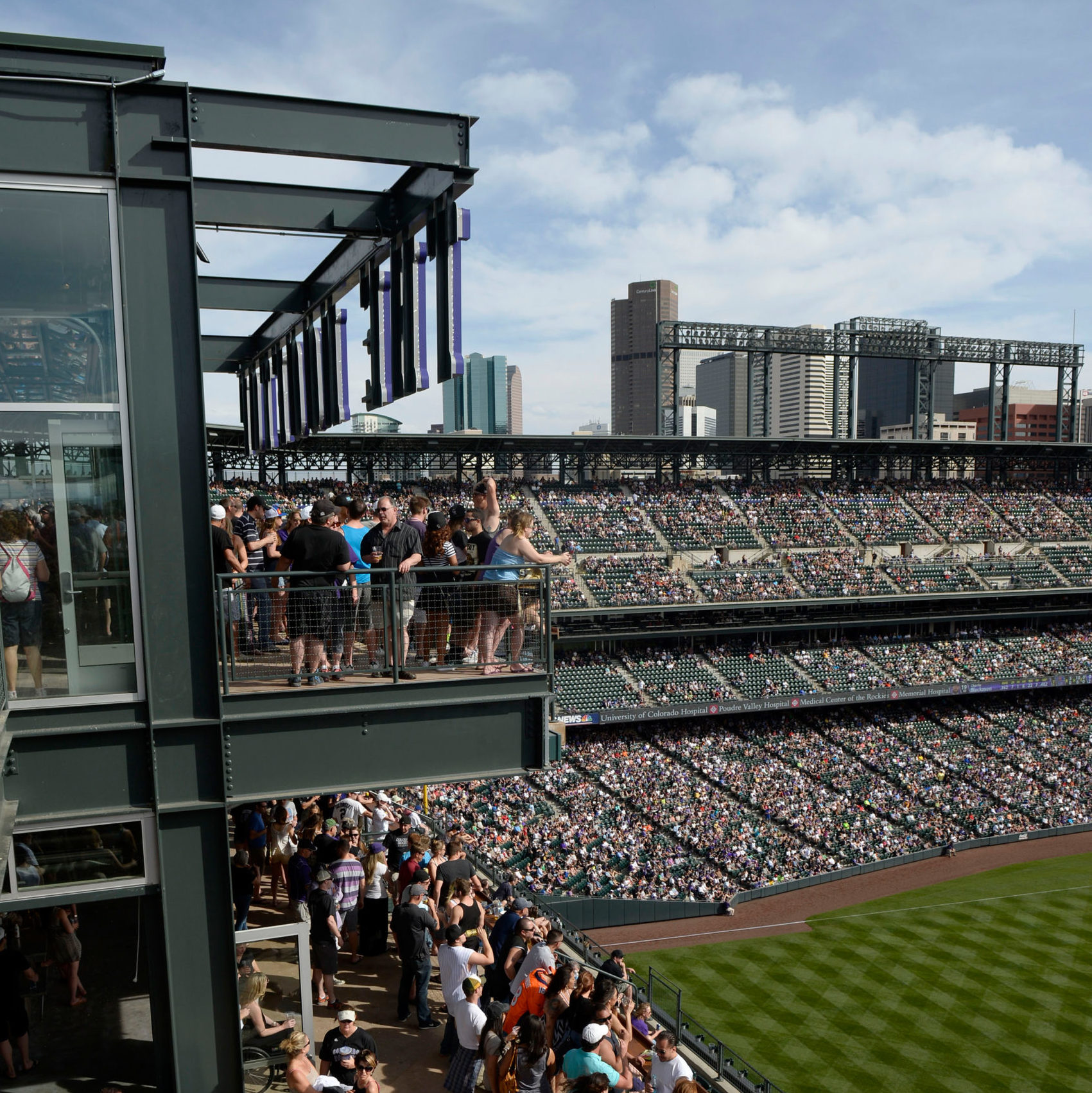 When Coors Field was created for the Colorado Rockies baseball team in 1999, it was built with an eye toward offense…and with good reason. Denver's thin air means that baseballs—especially those hit by Rockies players, who are used to the thin air—can really fly out of this ballpark. In fact, in that inaugural season, 303 home runs were hit there, setting a new Major League record.
Coors Field is built in a throwback style, with a brown-brick exterior and interior lines reminiscent of the classic ballparks of old. It's also noteworthy because it was designed with corporate meetings and events as a top priority.
Take The Rooftop, for example. This is a two-tiered, 38,000-square-foot, open-air deck with atmospheric restaurant/bars in right-field, offering spectacular views of downtown Denver and the Front Range.
The stadium's main concourse can accommodate groups of up to 10,000 for receptions and 3,000 for sit-down dinners. Super Suites Conference Center, also used for receptions, comprises two conference rooms and three suites totaling 8,000 sq. ft., with views of Denver's burgeoning skyline. Mountain Ranch Club is a restaurant with open windows overlooking the field; providing 6,300 sq. ft. of meeting space, it can host 150 for a banquet and twice that for a reception.
The Sandlot Brewery, a 3,400-square-foot space with brewing tanks visible from the dining and bar areas, serves some of the best beer in a town known for its local brews (including, of course, Coors). In addition, groups can use one of the coolest spaces of all: The 2,600-square-foot Visitor's Clubhouse is perfect for baseball-themed events such as those providing customized jerseys for attendees, as well as for energizing them.
Coors Field is in the booming Lower Downtown (LoDo) area of the city, a once-aging neighborhood now filled with upscale shops, as well as trendy restaurants and bars.
Yankee Stadium, New York City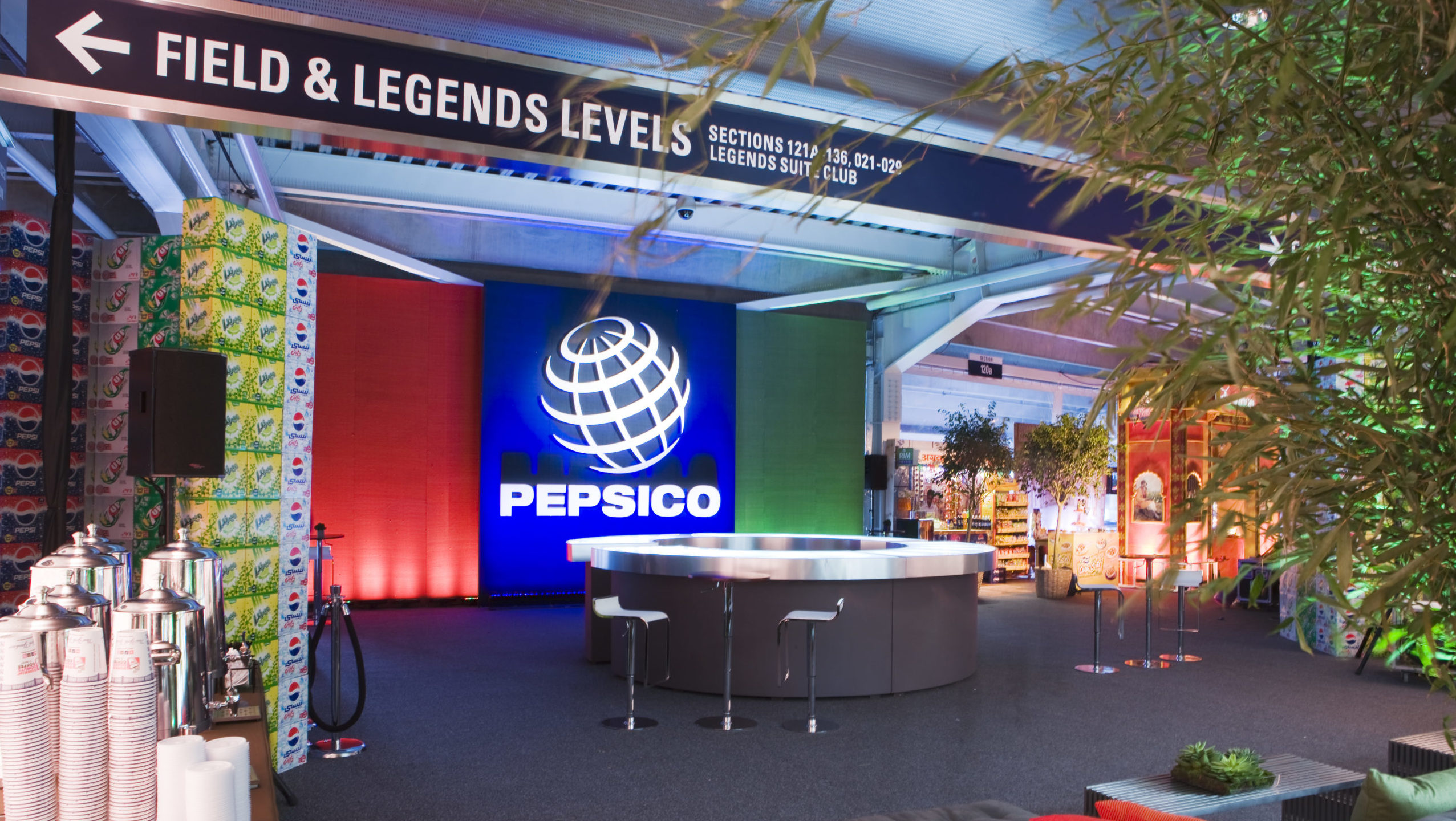 When it comes to iconic American sports stadiums or arenas, Yankee Stadium is often the first that comes to mind.
This grandiose structure in The Bronx was first built in 1923, rebuilt from top to bottom in 1976 and then rebuilt again in 2009. For nearly a century, it's been the home of the most successful team in baseball history…and, perhaps, in professional sports history. It's adorned with 40 American League pennants and 27 banners signifying World Series championships.
Seating 56,886, the stadium is available for corporate events every day, with game days offering planners the opportunity to host their groups in luxury suites. This legendary place also offers some unique experiences, among them Hands on History, in which attendees can hold in their hands historic artifacts, such as Babe Ruth's bat or Mickey Mantle's glove.
Group tours of the stadium also include walking out onto the field, dugouts and warning track, and team-building activities can be customized according to the size of the group and the goals of the organization.
Attendees at meetings held there are energized the minute they walk in under the famous upper-deck facades. There are 23 unique event spaces in addition to the wide concourses, and there's an impressive roster of Yankee immortals past and present for Q&As, meet-and-greets, photos and autographs.
These days, meeting planners are tasked with creating authentic experiences. The historic setting of Yankee Stadium affords attendees an experience that's literally once in a lifetime, and provides organizations with the opportunity to leverage their brands in ways not possible in traditional meeting settings.
Cecilia Hayward, director of marketing and e-commerce for Carrier Enterprise Northeast division of Carrier Corp., has brought 25 to 30 customers to Yankee Stadium for the annual Engineering Education Event for the past three years, most recently in August. She also hosted a Carrier trade show with 250 attendees in the stadium last spring.
"Just presenting information at a meeting is not enough anymore," Hayward says. "You have to present it in an exciting location—and in an inspiring location, so attendees take this inspiration back to their offices afterward. And it's hard to imagine a more inspiring place than Yankee Stadium."
Hayward says meetings at the stadium have strengthened relationships between Carrier's sales teams and its customers, and that the company's engineering clients now look forward to the meeting every August.
"People feel a powerful energy and a connection to exciting historical events the moment they walk into Yankee Stadium," Hayward says. "And both our people and our customers feel that connection after they get back to the office."
Nationals Park, Washington, D.C.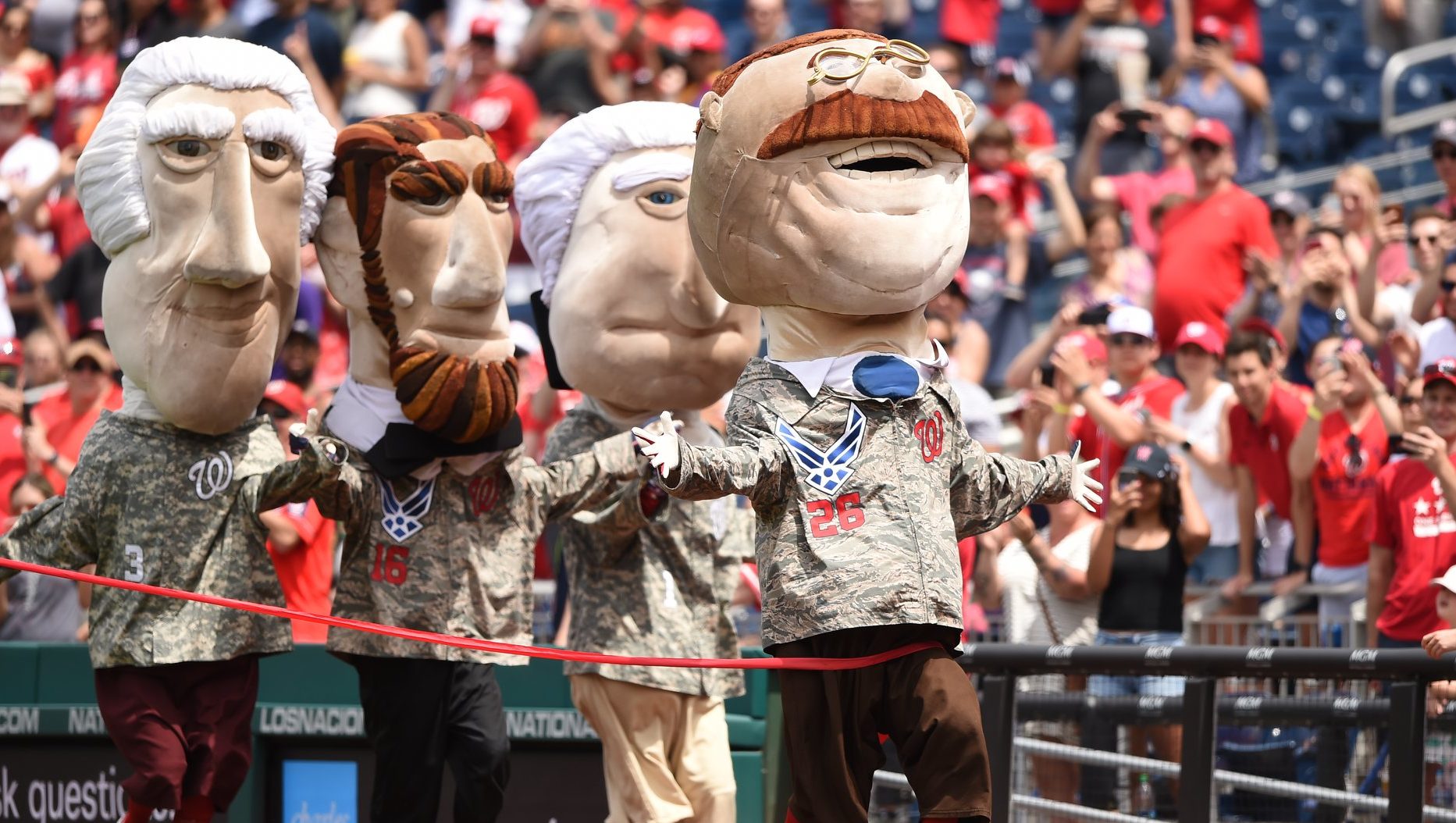 Nationals Park, a 41,339-seat baseball stadium, enshrined itself in baseball history in October, when the Washington Nationals won the World Series. In so doing, the Nationals helped bury a rather undistinguished baseball history: It was the city's first World Series victory in 95 years.
Since its opening in 2008, Nationals Park has hosted figures as diverse as Billy Joel and Pope Benedict, along with groups ranging from 10 to 40,000. The park can accommodate game-day events prior to the first pitch, and all meeting attendees get a free ticket to that day's game.
Behind-the-scenes tours are available for groups on nongame days, and the warning track, infield clay and entire field are all available for rent. For example, you can plan a reception on the warning track and a sit-down dinner on the infield clay, or host a summer outing in which attendees playing a real game on the field.
Popular team-building options there include batting practice in the Nationals' cages and pitching in the bullpen.
There's 305,000 sq. ft. for meetings and events, in 22 spaces ranging from 1,400 to more than 100,000 sq. ft. The Conference Center boasts five flexible spaces with floor-to-ceiling windows. Budweiser Brew House, with patio seating, a bar and a fantastic view of the field, has reception space for 200. The Infield Club, running from first base to third base, can host receptions for up to 1,200.
Nationals Park hosted some 150 nongame events in 2019, with a total attendance of 400,000.
Tips for Planning a Meeting at a Sports Venue
Holding a meeting or event at a sports venue is much different than defaulting to a traditional venue. Just ask Emily Hamel, vice president of events and brand experiences at Yankee Stadium in New York City.
"In order to generate great meetings at sports venues," she says, "you have to generate great experiences. And you have to generate great messaging, too…but great messaging that has longevity."
Hamel notes that meetings in interesting settings help drive people through the doors with a sense of excitement and anticipation. It's important, therefore, to satisfy their expectations.
"If you want to generate productivity that lasts beyond the meeting," she says, "the message you bring to a sports venue has to resonate as much as the venue itself."
Hamel advises looking for venues with experienced, full-service meetings and events teams that can be with you every step of the way, from idea to execution and post-meeting follow-through. At full-service venues, you have a team—and quite often, the same point person—with you every step of the way.
This helps ensure seamless experiences for planners, and memorable ones for attendees, she says, adding that she's lucky to be working at an American icon.
"Here at Yankee Stadium," Hamel says, "people are excited just to come in. A place like this transcends baseball. This place is filled with the echoes of American history. And that gets people excited before they even sit down at their first meeting."
Meetings at a Legendary College Stadium
During meetings at Virginia Tech University's Lane Stadium in Blacksburg, Virginia, your attendees can soak up the atmosphere of a classic red-brick university in a quaint college town, situated amid the beauty of the Blue Ridge Mountains.
This 55-year-old stadium holds 66,233. Hokie fans are very vocal and passionate, and ESPN once voted Lane Stadium the toughest place in America for a visiting team to play.
Stadium staff can arrange for tours of the field and locker room, and if you're there when there's a football game, your attendees will experience perhaps the loudest 66,000 fans in America. In addition, planners can arrange for their group to meet with current or former Virginia Tech players.
There's nearly 30,000 sq. ft. of meeting and event space at Lane Stadium, including seven club areas and 43 suites holding 10 to 35 each. Stadium officials hosted about 100 meetings in 2019, and that number is increasing every year because meeting planners are recognizing the enthusiasm and productivity generated by meetings in the venue.
Big plans are afoot at Lane Stadium. A six-year capital plan will add more than 30,000 sq. ft. specifically for meetings and events. In addition, the university has just put out a Request for Proposal to enhance the club and suite spaces beginning next fall.