In 2019, trending in the meeting and events world were augmented reality, festivalization and mindfulness, to name a few. What should planners be adding to their design kits this year? CORT Events, a nationwide provider of rental furnishings, shared its vision of the top decor trends for 2020.
Going Green—in More Ways Than One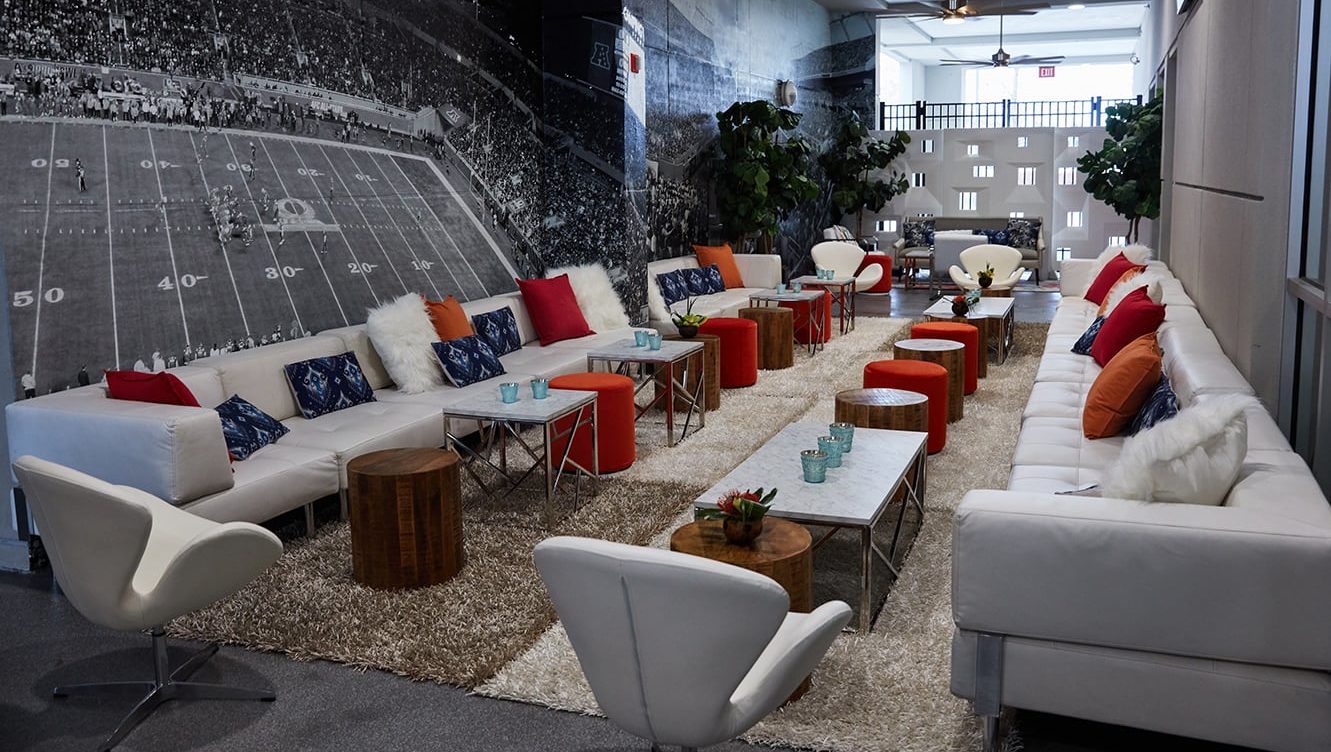 From straws to tote bags, reusability is a common denominator inside and outside of the meetings industry. However, rather than just incorporating sustainable products and having a green thumb, the color itself will be dominant in design. CORT Events says the color green represents health and wellness and adds life to any space. Even for more mellow, neutral looks, shades of green will offer guests moods of tranquility and serenity.
"Color has taken on new importance for today's event planners. Choosing a color theme when planning the design of an event is always the first thing we do, whether it's a social or corporate event," says Jordan Carbotti of Carbotti Experiences. "Even if a client requests white seating, we layer colorful rugs, pillows, lighting and accessories to infuse color throughout the set and help make the design unique."
Scores of Styles to Promote Comfort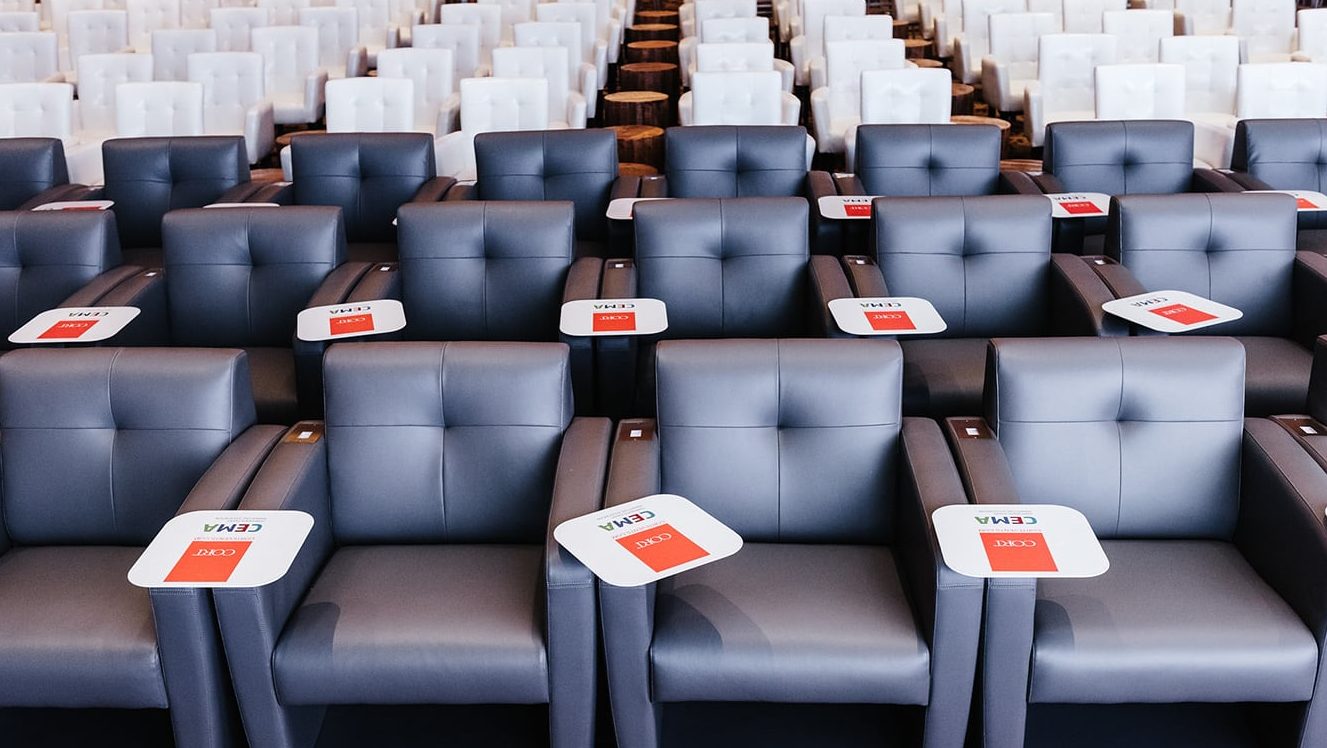 Planners this year can look forward to a mashup of styles to foster an eclectic, chic look. Modern-looking tables, chairs and fixtures usually reserved for the home will continue to make their way into the meeting arena. Different styles coming together include Danish modern soft seating and metallic frames paired with unusual textures, such as faux fur, to achieve an unforgettable, all-inclusive arrangement.
"There's a strong move toward eclecticism in event design. By incorporating multiple style trends into one design, clients are able to reinforce diverse lifestyles and a global sensibility," says Kevin Dana, executive director of merchandising and product for CORT Events. "These Bohemian chic and Mediterranean Craft trends put a modern twist on rustic design. It involves a lot of layering of warm organic colors with vibrant blues and linens to create the comfortable easiness that today's guests crave."
Feminine Features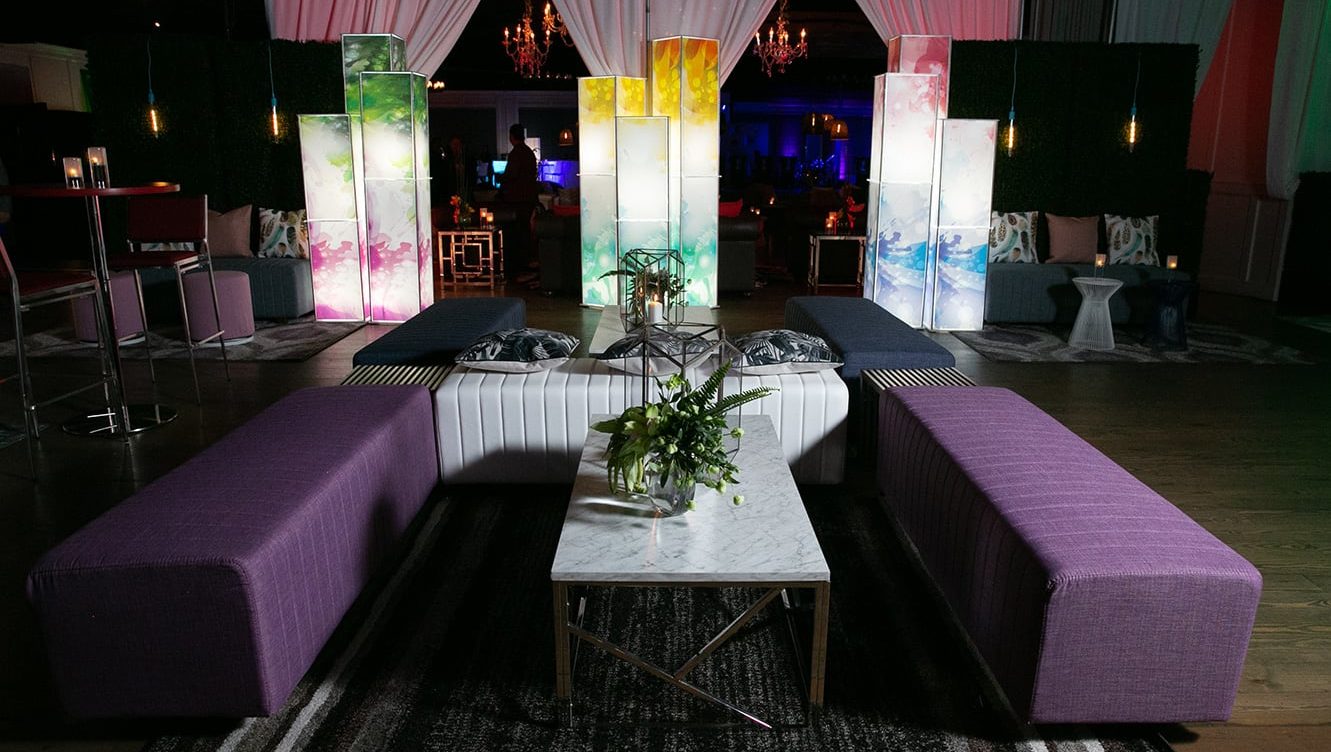 The Roaring Twenties brought forth glittering golds and geometric patterns. And for this new decade, the unique features of Art Deco will take center stage. Along with unconventional shapes for arm rests, table frames and seating, feminine silhouettes will be present to soften the room's feel. The au courant space for any meeting or event will include rounded backs and seats with velvet channel stitching to suggest elegance and sophistication.
"CORT Events' Endless seating collection made history nearly a decade ago by enabling planners and designers to create customized large or small sectionals to suit any event space," Dana said. "While the classics are still popular, we've modernized the original Endless seating collection to address today's trends by softening the edges and updating the fabrics. The new collection features gorgeous emerald green velvet, sexy curves and black metal frames, and can still be configured for any event or show space."