If the path to an attendees long-term memory is through the stomach, then it is important to get the F&B right. To get tips for elevating meeting mealtimes, Smart Meetings turned to German Villatoro, executive chef at Convene, to find out how he consistently creates top-notch culinary experiences for his guests.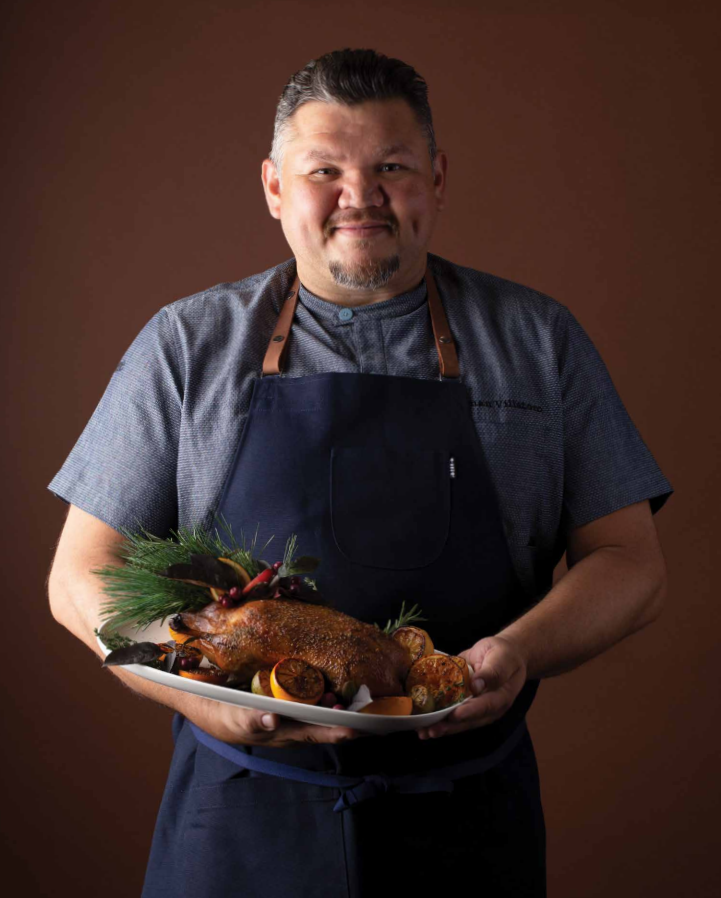 If you haven't heard of Convene, we suggest you look them up, stat. Convene provides flexible-term office spaces, co-working locations, meeting spaces, and event venues in six cities across the country—and adding more rapidly.
Here are five smart tips from Villatoro so you can make sure your food and beverage options are top-notch.
Related: 12 Inspired Food Bar Ideas
1. Fresh, local and seasonal
Villatoro works off a 70/30 rule for his menus. Changed seasonally, 70 percent of the menu is standard across all Convene locations to ensure quality and consistency. The remaining 30 percent, however, is left up to individual chefs to allow for creativity and the use of local ingredients. This method ensures the food is fresh, seasonal and sustainable whenever possible. Healthy food is at the forefront of Villatoro's mind when he designs a menu and he always aims to "take the right approach for a healthier lunch or event," so guests are energized and ready to participate.
More: Modern Wellness is Having a Moment
2. Spice it up!
Villatoro is currently finalizing the fall/winter menu and when asked about his inspiration for it, the conversation turned to history. He talked about the tradition of the spice trade, starting in Africa, Asia, the Caribbean and Mexico. He said he uses the spices that were once carried thousands of miles across continents to create eclectic, fun and authentic menus.
The house salad dressing at Convene is an herb vinaigrette, but the vinaigrette changes depending on what chefs have on hand. "Herbs are healthy; look at traditional Asian remedies, they are used so much for healing and health purposes," he said as an example of how quality spices can take a simple dish and turn it into something delicious to keep attendees healthy and happy.
3. Keep Things Trendy
Before we got to the history part of our conversation, Villatoro told me about the research that goes into his menu making. His passion for learning keeps him up to date on food trends, so he knows he is "making what's hot!" However, this research goes beyond just trends and extends to diets and food restrictions, so Convene chefs know what a paleo guest might want to eat as opposed to someone on the Whole30 diet. The key to keeping up with all these modern food restrictions? Knowing what you are cooking, telling clients what they are eating and having a chef on-site who can work with clients to cater to their specifications.
More: Dishing 2019's Hot F&B Trends for Groups
4. Be Creative
While Villatoro is currently working on opening new Convene locations, he still personally trains every chef he hires. He visits every property once a quarter to ensure kitchens are meeting his high standards—so high that client feedback has given Convene a 9.3 (out of 10) rating. This hands-on training ensures that Villatoro has the best people working in his kitchens.
One thing he says to all his employees is, "I hired you to be a chef, I didn't hire you to follow a recipe," which speaks to the creativity behind every meal at Convene.
5. Think Sustainability
Sustainability takes many forms at Convene. Sourcing local food and cooking to order to minimize waste are two examples. In the future, Villatoro said that Convene is looking to expand into buildings that have sustainable practices and infrastructure already set up, touching on the importance of sustainability in furthering corporate responsibility.
Smart Meeting Midwest, A Peek at the Menu
Smart Meeting Midwest hosted-buyer event will be held at a Convene location in Chicago this year. On September 26, attendees at the signature experience can expect to be treated to a serranito, a Spanish style sandwich loaded with serrano smoked ham and manchego, or pork shoulder pozole verde. Villatoro also hinted about salad flavored with zaatar and spiced cauliflower with herbs and labneh. You might instead want to try his bitter greens with rutabaga and Turkish figs or classic apple strudel, so in case you needed them, you now have six more reasons to register for Smart Meeting Midwest.