Males and extroverts are best served by the meetings and events industry, while introverts are the worst served, according to a research report issued by Meeting Professionals International (MPI).
The report, The State of Inclusion in Meetings & Events, was a collaborative effort of MPI and New York University's Jonathan M. Tisch Center of Hospitality, and was based on a review of relevant literature, 16 expert interviews and a survey of 1,087 MPI members. Survey respondents were mostly based in the United States, and were 84 percent female, 15 percent male and 1 percent other/gender nonbinary. They were 68 percent planners, 22 percent suppliers and 10 percent other.
Several demographic groups were studied to determine to what extent event professionals plan for inclusivity and diversity, while exploring how meetings can better accommodate them.
Grading Inclusion
Based on the survey, letter grades (on a scale of A–F) were given to show how well demographic groups are being served by the industry. The results were:
B: male, extroverted
B-: female, younger, more work experience, food restrictions
C+: older, less work experience, LGBTQ, ethnic minorities
C: people with disabilities, less comfortable with technology, nondominant relig
ions
C-: introverted
Introverts can be better served by using technology that allows them to ask questions in alternative ways and assigning seats during lunch, said Sam Lippman, president and founder of Lippman Connects, in the report.
More: How the Meetings Industry Can Be More Accessible and Inclusive to People of Color
Another key area of the study was an assessment of how much the meetings and events industry is focusing on diversity. Results of the survey, on a scale of 1 (don't agree) to 5 (agree):
5: There is more focus on diversity and inclusion now than there was 10 years ago.
0: Diversity and inclusion are priorities for my organization.
8: The event industry needs better training and technical tools around diversity and inclusion.
8: The event industry is inclusive and welcomes diversity.
6: If our events are not inclusive, it will impact our bottom line.
2: It is challenging to plan and deliver fully inclusive events.
5: There is too much focus on diversity and inclusion nowadays.
3: Diversity and inclusion initiatives are just about being politically correct.
While these findings suggest that offering greater diversity and inclusion is important to the industry, 40 percent of survey respondents said that they don't have all the information they need to plan inclusive experiences. Other barriers to providing the experiences were not having the budget for them (20 percent), not having the leadership support (14 percent) not having enough time (13 percent), and other (7 percent). Thirty-nine percent of respondents said they don't have any barriers to planning inclusive experiences.
Measuring Diversity
Meeting professionals have a built-in method to become better informed about diversity and inclusion: attendee feedback before, during and after a meeting or an event.
"Often, not enough data are collected at events, or the wrong data are collected, or the right data are collected but the organization doesn't have the analytical capabilities to make use of them," says John Nawn, founder of The Perfect Meeting, in the report.
At his events, Nawn introduces participatory games that encourage attendees to share information about themselves, their views and their goals. The more information they share, the better planners understand their wants and needs.
MPI has continued to promote diversity and inclusion on many fronts, including the launching of the Inclusive Event Design certificate program in which participants learn the rationale, key principles and strategies, and tactics for promoting inclusion. MPI also has created special interest groups for members to connect with like-minded individuals. These groups include the LGBTQ community, financial and insurance planners, health-care planners and small-business owners. Also, a diversity-inclusion liaison now serves on the MPI Global Board of Trustees, working with the board, Diversity Inclusion Committee and MPI community.
Accommodating Diversity in Event Design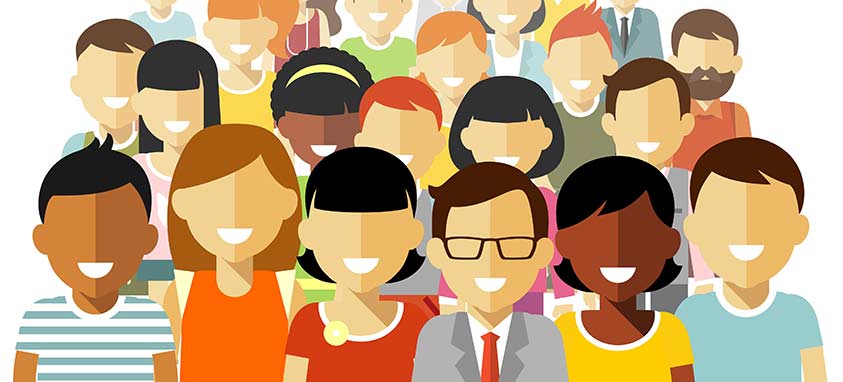 The report examined ways in which meeting professionals accommodate diversity and inclusion in event design. They reported doing the following with differing levels of frequency.
Most of the Time
A carefully selected date that does not coincide with religious holidays in different faiths

A site visit to assess the accessibility of the destination and the venue

A discussion with caterers about your inclusivity goals and needs for the event
Half the Time
A discussion with the venue about your inclusivity goals and needs for the event

Selection of speakers/presenters that reflect the diversity of the audience you wish to attract

Internal planning meetings focused on inclusive event design and planning

A discussion with other suppliers about the inclusivity goals and needs for the event
Rarely
Event menus that are shared in advance

A brief primer related to interacting with diverse participants to all venue staff

Event materials in different languages

Prayer rooms on site