Are you inspired by this year's Oscar nominees and planning to watch and celebrate? Then you'll want to read over this description of the stunning environments throughout the world where the nominees for Best Picture were filmed. These destinations provide excellent options for meetings, including properties with exciting attractions and fabulous meeting spaces, such as Broadway-style and elegant, royal venues.
Related: Australia: The Royal Treatment Down Under
A Star is Born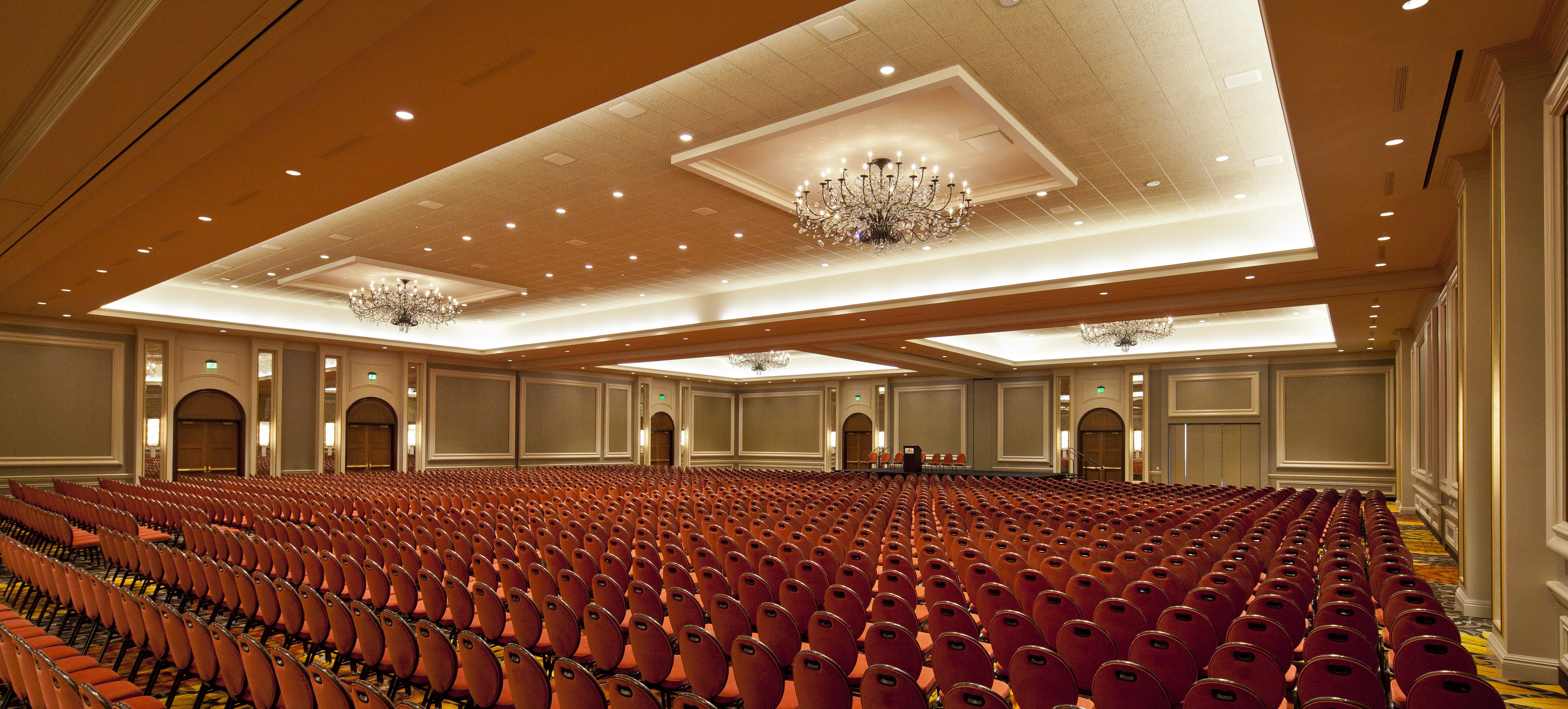 Plot: Jack Main, a famous country music singer with alcohol and drug addictions, falls in love with Ally, a waitress and nightclub singer-songwriter. The couple starts performing together, until Ally has the opportunity to pursue her own career as a pop singer. The artistic separation enables Ally to achieve success, and leaves Jack alone, dealing with his shadows.
Filming location:  Tucson, Arizona
Golden venue: The grand ballroom at Casino Del Sol Resort can host 1,800 guests. The 19,000-square-foot space is very versatile and can accommodate all the glamour you want to add to an event. The ballroom includes more than 7,000 sq. ft. of prefunction space that can be used for cocktail receptions and refreshments breaks.
Things to do: Famous for its golf tournaments, Tucson is home to several golf champions who now are investing their talents in designing the perfect course. Immersed in the Sonoran Desert landscape, Casino Del Sol's Sewailo Golf Club was created by Ty Butler and Notah Begay III—a Native American who was a former PGA tour professional. Sewailo, which means flower world in the Pascua Yaqui language, is spread over 7,400 yards of land from the championship tees, with different tee boxes on each hole.
BlacKkKlansman
Plot: It's the early 1970s. Ron Stallworth is the first African-American detective to serve in the Colorado Springs Police Department, and has a clear goal in mind: Infiltrate and expose the Ku Klux Klan. His colleague, Flip Zimmerman, helps the detective accomplish his mission by staging an undercover investigation.
Filming location: Colorado Springs, Colorado
Golden venue: The Broadmoor offers an array of refined venues for hosting an event. The 11,000-square-foot Rocky Mountain Ballroom features an elegant foyer and Broadmoor Hall offers 60,000 sq. ft. For a Broadway-style vibe, International Center has 18,000 sq. ft. of exhibit space, including a theater stage.
Things to do: Only 75 minutes away from the resort, on the Colorado Tarsal River, The Broadmoor has its own exclusive Fly Fishing Camp, a peaceful retreat immersed in natural surroundings. On more than 5 miles of private river, with patience and determination, it is possible to catch wild brown and brook trout. For hiking lovers, the best option is to follow one of the trials to get a closer look at Seven Falls, a series of stunning waterfalls that is one of Colorado's best natural attractions.
Green Book
Plot: As a world-class African-American pianist, Don Shirley is ready to embark on a concert tour in the Deep South. It's 1962, and people of color aren't well-accepted in much of the country. He decided to hire an Italian-America driver, Tony Lip, who can take him to all his destinations and protect him. After a few disagreements, the two men bond and help each other to face racism and danger.
Filming location: New York City
Golden venue: Classic gala furnishings are featured at The Roosevelt Hotel. Adorned with original Tiffany chandeliers, a gold-gilded 27-foot-tall ceiling, iron-laced balconies and colossal arched windows, the grand ballroom stands out for its glamour. Next to this captivating space is the ballroom foyer, ideal for a cocktail reception.
Things to do: Debuting the day of the Golden Globe Awards, Museum of Modern Art the exhibition, Joan Miro, Birth of The World (which will be featured Feb. 24 to July 6) explores the connection of the Spanish artist with poetry and how it influenced his works.
On March 5, The Metropolitan Museum of Art will launch The Tale of Genji, A Japanese Classic Illuminated. It will be on display through June 16 and is the first major exhibition in North America to focus on Japanese artists' works inspired by the famous book, The Tale of Genji by Murasaki Shikibu. The collection will feature more than 120 pieces, including paintings, calligraphy and silk robes, produced from the 11th century to present.
Roma
Plot: This autobiographical movie of film director Alfonso Cuaron explores the unstable domestic lives of the members of a middle-class Mexico City family and its servants, all residents of the neighborhood Roma.
Filming location: Mexico City
Golden venues: St. Regis Mexico City offers 17,000 sq. ft. of meeting space and 12 venues, including the sophisticated Astor Ballroom (8,337 sq. ft.) and the more intimate Club Potentia.
Things to do: Mexico City is home to some of the most influential architects and artists in the world, including Luis Barragan, an award-winning architect. One of his most famous projects is the colorful Casa Gilardi, known for its huge jacaranda tree in the courtyard, hallway with vertical apertures and intimate indoor pool. Torres de Satelite, which he co-created with Mathias Goeritz, is one of the country's first tall urban sculptures. Casa Luis Barragan, the architect's former home and studio, is the only private residence to be named a UNESCO World Heritage Site. Lovers of Frida Khalo will want to visit Casa Azul, the cobalt-blue-and-brick-red residence where the artist grew up and later lived with her husband, Diego Rivera.
Bohemian Rhapsody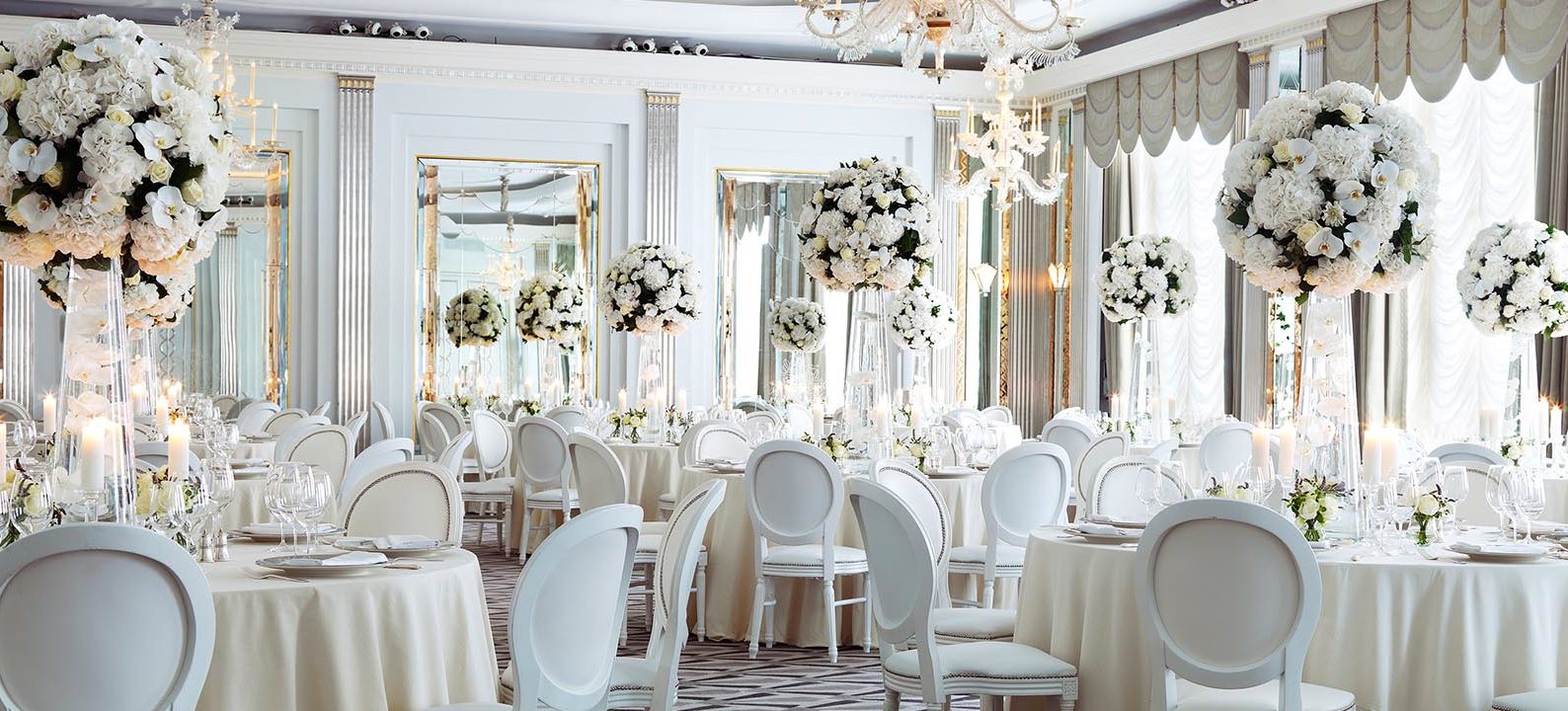 Plot: This film tells the story of the legendary British band Queen and lead singer Freddie Mercury. It traces the rise of the band through its most popular songs, performances and innovations.
Filming location: London
Golden venue: Designed by the famous Guy Oliver, Claridge hotel's ballroom embodies the charm of the art deco style with its platinum leaf-covered pillar, hand-engraved mirrors and refined carpet with geometric designs. It is the perfect location for a formal, seated dinner. Cocktails and appetizers can be served in the reception area, known for its 1930s decor.
Things to do: For group that are passionate about music, London offers a vibrant selection of free concerts. Every Friday, Royal Opera House offers a series of one-hour, lunchtime recitals inside the foyer of Lindbury Theater with artists from Royal Opera, Orchestra of the Royal Opera House and Royal Ballet. On Sundays and Tuesdays, Troubadour, the legendary South Kensington location features free jazz performances.
The Favourite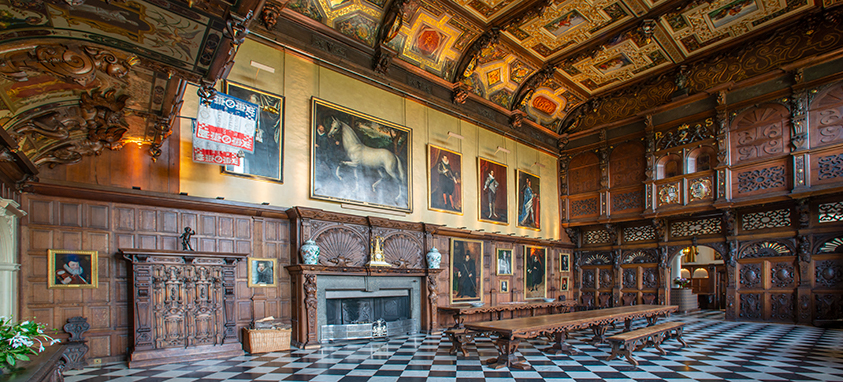 Plot: At the beginning of the 18th century, England is at war with France. Queen Anne occupies the throne, and her beloved friend, Lady Sarah, governs the country in her stead. When Abigail, a new servant, arrives, she immediately wins Lady Sarah's heart. Lady Sarah takes the servant under her wing, and Abigail envisions a chance to return to her aristocratic roots.
Filming locations: Hertfordshire, England
Golden venue: At Hatfield House (yes, the same location where the movie was filmed) you can host your award event inside of the Old Palace. Once the residence of Queen Elizabeth I, the royal house has kept the elegance and high-end quality of its decor and added a modern twist. The Old Palace at Hatfield House can accommodate up to 300 guests, who will be delighted by its 15th-century design that incorporates a few original paintings of Queen Elizabeth I. The room formerly accommodated only traditional banquets, but now all types of meetings and parties can be arranged.
Things to do: The whole area is famous for its royal gardens. If you are looking for an Edwardian era-style project, you will be surprised by Knebworth House and Gardens. There, rhododendrons, woodland plants and a colorful kitchen garden with a wide variety of vegetables animate the landscape. Rose enthusiasts should take the time to explore Pembroke Farm Garden, which has 150 specimens.
Myddelton House Gardens offers an exotic touch. The gardens were designed by Edward Augustus Bowles, a self-taught gardener, at the beginning of the 19th century. Amid the 8 acres, your group will find an alpine setting he created that was inspired by his trips to Pyrenees, with daffodils and camasses during spring, Japanese knotweed and a garden dedicated to his passion for stones.
Art is celebrated inside Henry Moore Studios & Gardens, featuring a curated selection of flowers and plants, as well as some of the artist's sculptures.
Vice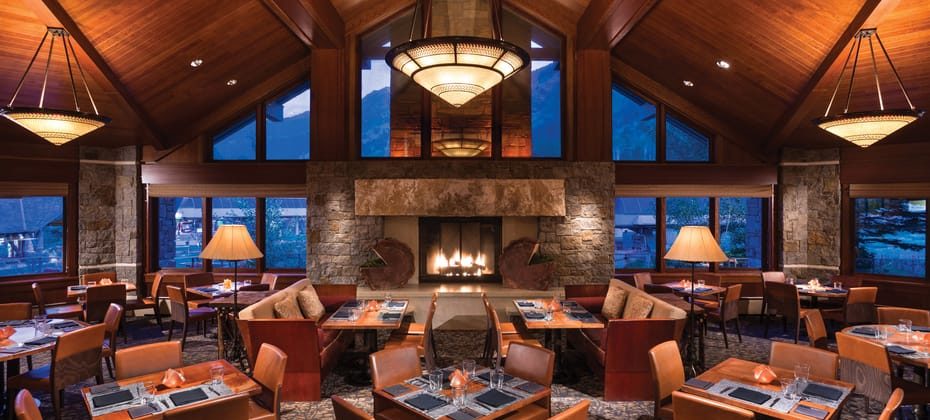 Plot: Gov. George W. Bush of Texas chooses Dick Cheney, CEO of Halliburton Co., to be his Republican running mate in the 2000 presidential election. When Bush wins, Cheney begins to use his newfound power to help reshape the country and the world.
Filming location: Wyoming and Washington, D.C.
Golden venue: Four Seasons Resort and Residences Jackson Hole provides 10,900 sq. ft. of meeting space. A classic ballroom and four meeting spaces are available, including Cottonwood Terrace, which provides 1,003 sq. ft. of meeting space, a large fireplace and slide windows that open to the outdoors. Another intriguing location is Cottonwood Lawn, offering 2,000 sq. ft. and breathtaking views of Sleeping Indian Mountain.
Things to do: Serious and amateur skiers know the beauty and challenge of Grand Teton National Park and its 50-mile-long Teton Range. If you decide to take a group there, be aware of the dangerous corners along the Death Canyon hike. For a more relaxed experience, Jackson Hole Mountain Resort offers a broad variety of comfortable and easier slopes. Once there, don't forget to have your group jump on Corbet's Couloir, a tram cruise that brings it to the mountaintop.
Black Panther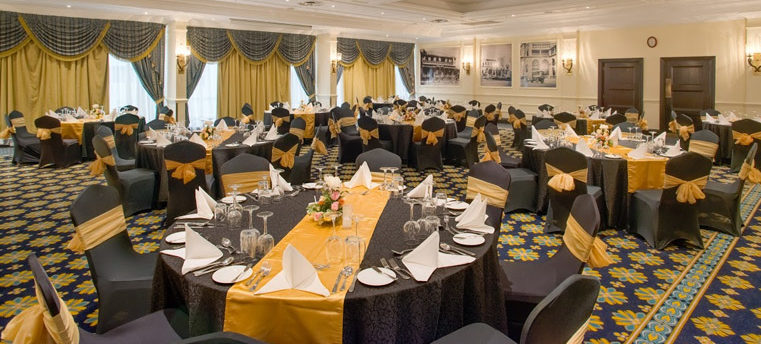 Plot: After the death of his father, T'Challa returns home to the mythical African nation of Wakanda to become a king. Invested in his new role, T'Challa (Black Panther) must confront a powerful enemy. The conflict puts the fate of the nation and entire world at risk. To bring peace back to his kingdom, T'Challa must tap into the full power of Black Panther.
Filming location: Nairobi, Kenya.
Golden venue: Sarova Stanley is a historic business hotel in Nairobi. For a large party, the hotel provides Churchill Ballroom, which can accommodate up to 450 guests. The private, intimate atmosphere of the Hemingway room is ideal for a cozy cocktail party. If the plan is to have a seated dinner, the Huxley room is the best option.
Things to do: Nairobi National Park has rich wildlife and is one of the only national parks in the world close to a capital city. The best way to travel through it is by Matatus (minibuses) or by renting a private vehicle. Expect to see lions, d hyenas, gazelles, warthogs, zebras, giraffes and buffaloes. With a little bit of patience and determination, you might see cheetahs and leopards, too.
Now, write down your picks for each category and don't forget to wear your special Oscars outfit.