Only a small fraction of the world's population is born into royalty or marries into it. But, it is possible for everyone to meet at hotels and venues that have hosted members of Britain's royal family. Here are a few of the places the well-traveled Windsors have visited.
Hosting a royal viewing party? See our complete planner's guide.
Meghan Markle
Markle recently left her acting career behind after announcing her engagement to Prince Harry. In her final episode of her USA Network series Suits, her character Rachel Zane got married. In the storyline, the wedding took place at The Plaza in New York City, but the scene was actually shot at Fairmont Royal York in Toronto. It has 1,365 guest rooms and meeting space for up to 1,670 attendees, including the newly renovated mezzanine.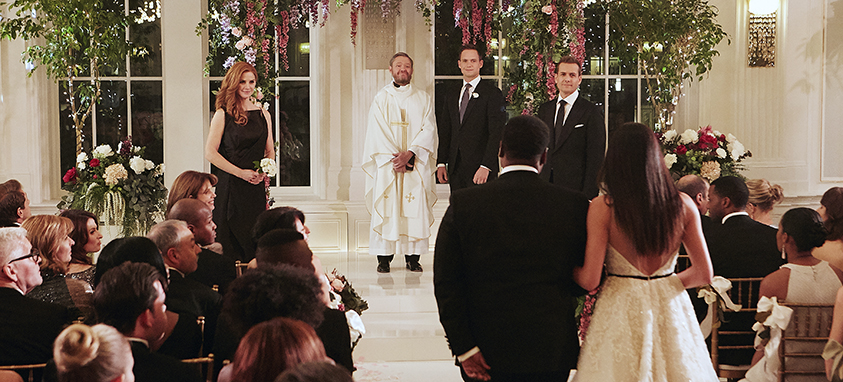 According to People.com, the bride-to-be and her mom will spend Friday night at Cliveden House & Spa in Berkshire, England. The exquisite estate has vast meeting space and 48 guest rooms. Royal activities include fascinator-making classes and horse polo lessons to learn to play like the princes. The hotel also offers guest speakers to educate groups on etiquette. A Queen Elizabeth I impersonator can even be hired to speak about shattering the glass ceiling and being a woman in charge.
Prince Harry
Before saying his "I Dos," Prince Harry will spend the night at Coworth Park in Ascot, according to people.com. Situated on 240 acres of English countryside, this hotel features its own polo grounds and is located very close to Windsor Castle. Planners will find 3,475 sq. ft. of meeting space and 70 guest rooms here.
Over the years, Prince Harry has visited the United States on numerous occasions for military training and charitable causes. He hosted the 2016 Invictus Games at ESPN Wide World of Sports Complex at Walt Disney World Resort in Lake Buena Vista, Florida. It is a sports competition for wounded active-duty military members and veterans. The athlete's village was at Shades of Green, a special retreat for military members and their families on Disney property. It has 15,000 sq. ft. of meeting space and almost 600 guest rooms.
The sports complex is the leading facility for youth sports in the nation, and is especially popular for cheerleading and dance competitions. There are also facilities for football, soccer, lacrosse, baseball, softball, basketball, volleyball and more. In January, The Arena opened, which has 8,000 seats. The new space also hosts the runDisney Health & Fitness Expo during race weekends.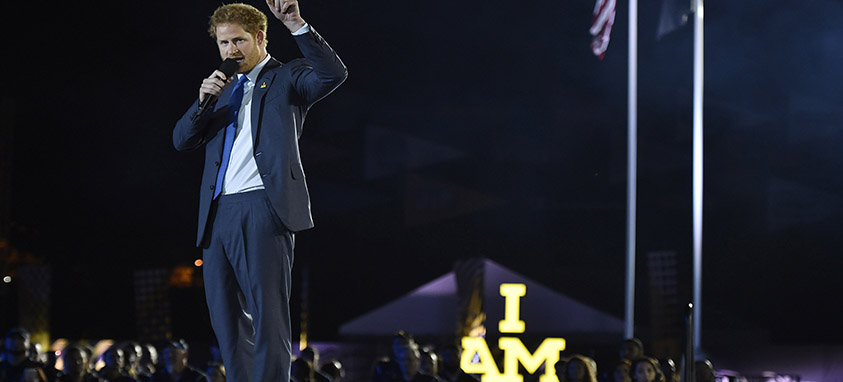 In his bachelorhood, Prince Harry made headlines in August 2012 when he famously exhibited cheeky behavior. During his epic rendezvous in Sin City, he and his mates stayed on the 63rd floor of Wynn Las Vegas in room 2401, according to dailymail.com. The eight-room suite reportedly features three master bedrooms, a private elevator, butler service, massage table, fitness equipment and a pool table. There's 200,000 sq. ft. of meeting space and 2,716 guest rooms at Wynn.
Keep your event safe with security tactics from Royal Wedding Police Force.
Prince William and Kate Middleton
The night before walking down the aisle in April 2011, Kate Middleton slept in the Royal Suite at The Goring near Buckingham Palace. It's the only five-star hotel in London that's owned and operated by the family that built it in 1910. It received a Royal Warrant from Queen Elizabeth II in January 2013. Their Michelin-star restaurant, The Dining Room, serves one of the queen's favorite meals, Eggs Drumkilbo, a lobster and egg-based dish.
The Royal Suite features two bedrooms and royal artifacts. The hotel's meeting space can accommodate up to 100 people for a reception. It has 69 guest rooms.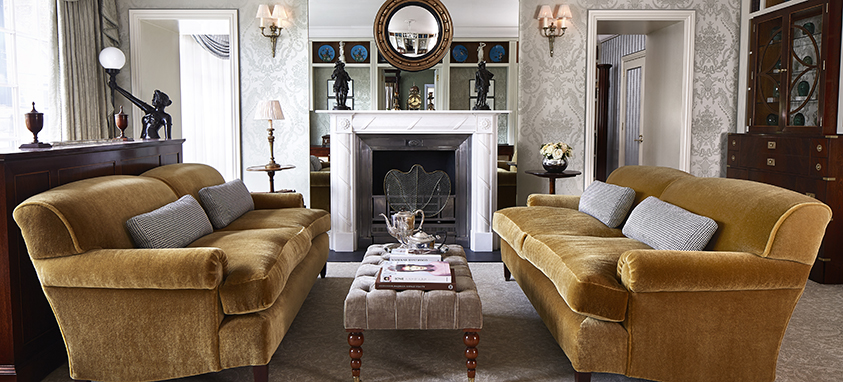 A few months after tying the knot, Prince William and Kate Middleton traveled to North America. One of the stops on their tour was The Beverly Hilton in Beverly Hills, California, where the newlyweds attended Variety's Venture Capital and New Media Summit. The hotel has more than 60,000 sq. ft. of meeting space and 569 guest rooms.
While pregnant with Prince Louis, Middleton was joined by her husband and brother-in-law aboard the Belmond British Pullman train for a charity ride through the English countryside with young children. The restored 1920s train carriages offer scenic views of England through their windows. Groups can enjoy an elegant dining experience while chugging along the rails.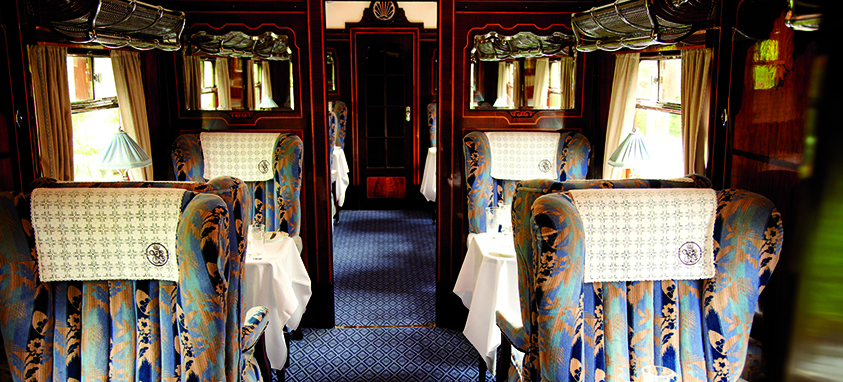 Queen Elizabeth II and Prince Phillip
Queen Elizabeth II and Prince Phillip have graced Williamsburg, Virginia, with their presence on two occasions, in 1957 and 2007, to honor the 350th and 400th anniversary of the Jamestown settlement, respectively. During their visits, Her Majesty stayed at Williamsburg Inn in a suite named after her, The Queen's Room. The Forbes Five-Star, AAA Five Diamond hotel has 7,000 sq. ft. of meeting space and 62 guest rooms.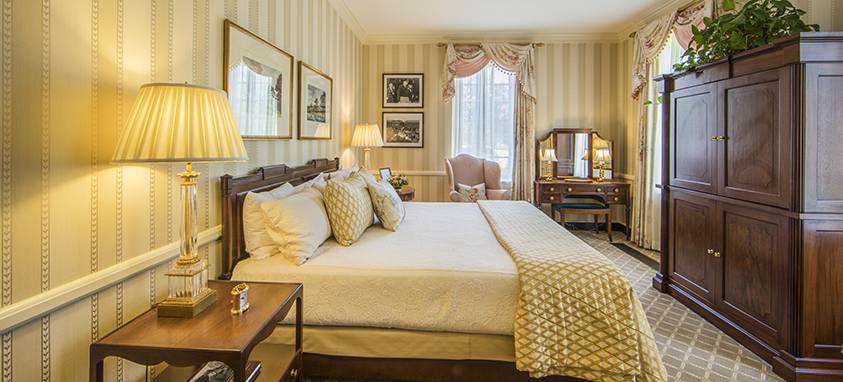 The royal couple has also been hosted in Hilton Chicago's 12,640 square-foot Grand Ballroom. In July 1959, the queen attended a dinner in her honor there, and her husband attended a dinner in his honor in 1966. The regal ballroom features original chandeliers from 1927. Hilton Chicago has a total of 234,320 sq. ft. of meeting space and 1,544 guest rooms.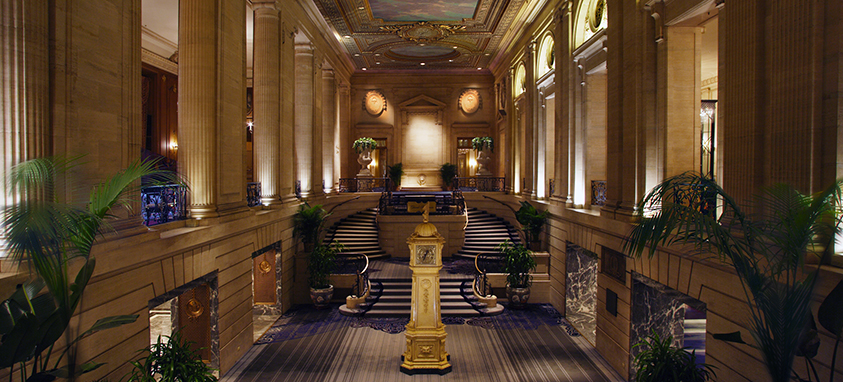 The Crown Jewels
On the edge of the River Thames, the Tower of London houses some of the royal family's most prized possessions, the Crown Jewels. There are several meeting and reception spaces inside this stone fortress for groups of a dozen to 300 guests. Private guided tours of the Jewel House are available for groups in the mornings and evenings. At nighttime, this can be paired with a cocktail party.