Photo credit: Odyssey Teams
Team-building and some form of corporate social responsibility (CSR) has been a meetings staple for years. Lots of conferences set aside time, space and resources to give attendees a chance to put together backpacks for school children or sort food supplies for those in need. But Bill John, president and CEO of Chico, California-based Odyssey Teams says most of those programs are not realizing their full potential. "CSR, volunteerism and team-building are terms that have lost their meaning because they have been used ineffectively," he says.
For the past 25 years, he and partner Lain Hensley have been facilitating what he terms purpose-driven meetings that achieve business goals by doing two things:
First, by connecting participants to an activity that produces meaningful work. And second, by connecting them with each other and the reason for the meeting.
Odyssey Teams started with Habitat for Hounds, a program that guided groups through the building of dog houses that were donated to SPCA. It was a way for groups to learn how to work together by creating a tangible product. They then started Life Cycles, where groups built bicycles that were donated to children. "The bike was the product and the children were the customers. The reception from the kids was a game changer when it came to effectiveness in team-building, leadership development and community service," he says.
In all those years, John has learned a few lessons about designing programs that do more than check a CSR box—they trigger emotions and change lives.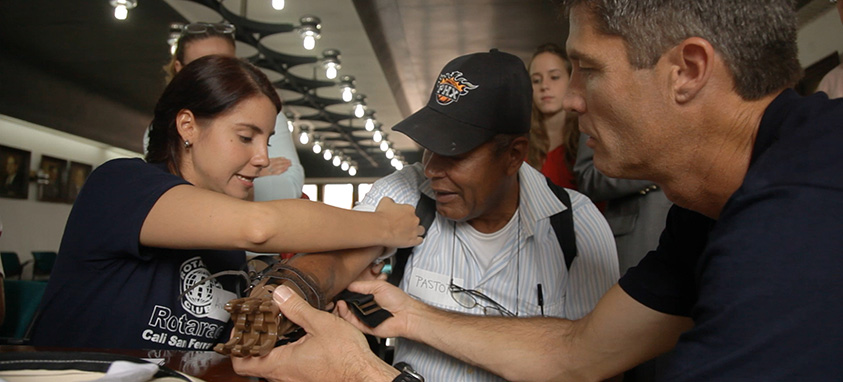 Photo credit: Odyssey Teams
Start by Asking the Right Questions
Why are you meeting in the first place? What do you hope to accomplish? Has there been a merger and people need to learn to work together? Is the company pivoting and a new goal or culture needs to be internalized? What is the goal? Design the program around that.
Make the Activity a Surprise
Focusing on the business concepts and using the activity as a metaphor creates a profound reaction that isn't possible using only hypothetical examples. Another go-to activity, building prosthetic arms while learning to work as a team, brings meaning to the project in a way that bullets in a PowerPoint presentation can't.
Put the Emphasis on the Meeting Objective
The power isn't just in the building of product; it comes in the context and framing, he says. Focus on collaboration, alignment and culture to develop purpose-driven experiences.