Industry voices on the road to carbon neutrality tell how
It was Decarbonization Day at COP27, the United Nations Climate Change Conference held annually for governments to agree on further steps to limit global temperature rises. In the Red Sea resort of Sharm El-Sheikh, Egypt, in the Lotus Room of Sharm El-Sheikh International Convention Center, James Rees appeared on the video conference screen and leaned into the microphone.
"There is an urgent need to accelerate the transition towards global net-zero emissions. The events industry can and should play its part in helping to deliver the goals of the Paris Agreement [the legally binding international treaty on climate change adopted by 196 countries at COP21 in 2015]. That's why the Net Zero Carbon Events initiative was set up," said Rees, president of Joint Industry Meetings Council, which is coordinating and hosting Net Zero Carbon Events (NZCE), the initiative to decarbonize the meetings industry worldwide.
You already know Rees is dead on about the urgent part. To the backdrop of ever-intensifying weather catastrophes and calving icebergs, a recently released draft of the National Climate Assessment, a major U.S. scientific report slated for completion next year, states, "The things Americans value most are at risk." And in his opening remarks at COP27, U.N. Secretary General Antonio Guterres put the situation the whole world faces even more direly. "We are in the fight of our lives," he said, "and we are losing."
Full stop… We now pause this article to bring you the interior monologue you might be having right now.
As if I don't have enough to think about already! What can I do, in my own little corner of the meetings industry? I know, I know. I should do something, but how do I even get started? Just thinking about this makes my head hurt.
Well, dear would-be carbon crusader, read on.
The Roadmap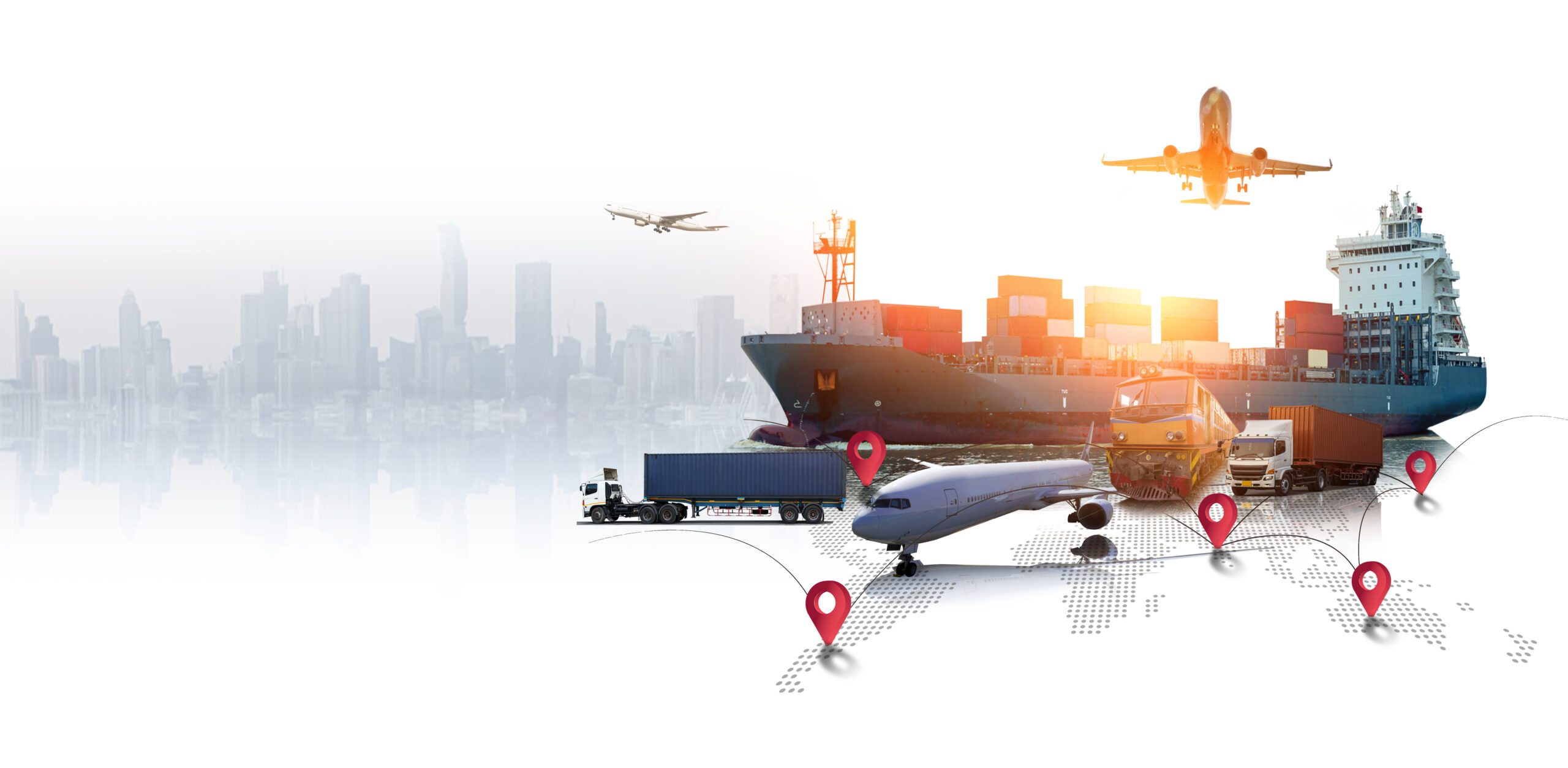 Joined by heavyweights in the meetings industry like Senthil Gopinath, CEO of ICCA, and Charlie McCurdy, CEO of Informa Markets, Rees was launching NCZE's Roadmap, a richly detailed document with comprehensive information on how meetings professionals can take action to achieve zero carbon emissions in their workplaces and events.
Several of those assembled in the Lotus Room on that Friday morning agreed that "the Roadmap is a gift to the industry."
At IMEX America in October, Rees announced that the initiative had made dramatic strides since its launch at COP26 in Glasgow in November 2021. Supporting organizations rose from 21 to 409 (in 55 countries, including 275 event operators) as of this past September. Some two dozen exhibition and event organizers, service providers, associations, convention bureaus and venues have signed on as financial contributors.
Read More: Sustainable Meetings Through Renewable Concepts
Most significantly, more than 225 companies and organizations in the meetings world have signed the Net Zero Carbon Events Pledge, committing before the end of 2023 to publish their own pathways to achieve net zero by 2050 at the latest, with an interim target to reduce global greenhouse gas emissions by 50% by 2030 or sooner.
NZCE's Roadmap was the outgrowth of a detailed survey and two rounds of consultation with participating organizations. It comes in two versions: more than 80 pages with detailed, step-by-step information on how to implement action to achieve net zero, and a 20-page executive summary. For Phase 3 of the campaign, helping to deliver the Roadmap, eight workstreams have been identified and as of press time 42 representatives from 32 organizations have so far registered to participate.
"The NZCE Roadmap is a 'gift to the industry.'"
At IMEX, Rees underscored that the NZCE initiative is open to all involved in the events sphere—and that joining is free of charge. All that's required is signing the pledge. (Except for destinations and others who do not directly host or mount meetings; see the sidebar "3 Ways to Join NZCE.")
As a guide to a carbonless future for the meetings industry, the NZCE Roadmap is impressive. It's designed to be adaptable by individual companies across the industry and around the world. It was created in full knowledge that meetings organizations are not created equal—that they "operate in different contexts, with varying levels of resource and local infrastructure, so flexibility in terms of approaches and timelines is built in," as the executive summary puts it.
Read More: IMEX 2022 Reached Carbon Reduction Goals
Tellingly, it is not a prescription for the end of the ballroom and convention center. Its "primary aim" is to decarbonize in-person events "rather than propose digital or hybrid events as a solution."
"Systemic change is needed in order for net zero to be achieved," the Roadmap summary declares. "The events industry is made up of a complex network of stakeholders and a deep supply chain, all of whom will need to work to reduce their emissions in order for the industry to achieve net zero. In order for real change to happen collaboration will be needed. It will not be sufficient for a single organization or group of organizations, or events, to take steps to decarbonise. A rethink in how events are planned, designed and delivered across the whole system will be required."
Then the Roadmap proceeds to get under the hood of carbon emissions at meetings and events. Carbon footprints actually divide into three tracks, or scopes. Scope 1 is the most straightforward and obvious: direct emissions under your control at your workplace or event site—for example, how high you crank up the air conditioning. Scope 2 is purchased electricity, basically—emissions generated at the power plant, which might burn oil or, in the worst case, coal. Hopefully, you have a choice in power providers; or, if not, can switch to using solar or other alternative energy sources.
Read More: Tips for Sourcing More Sustainable Events
Then there's Scope 3, which is kind of everything else and the most thorny part of any emissions reduction effort because we don't have direct control. Employee commuting, business travel, food we buy, furniture we buy—they all have embedded emissions, and emissions are also required to buy these products.
The Roadmap recognizes that Scope 3 looks different depending on whether you plan, host or are a service provider for events. For meeting planners, for example, it can mean carbon emitted in the creation of exhibit displays, signage, food and beverage, as well as freight and in-destination transport for attendees.
"Joining the NZCE initiative is free. All that's required is signing the pledge."
A wealth of additional guidance to help you navigate the Roadmap is also provided, including how to measure your current carbon footprint to establish a baseline from which to progress, key metrics to be collected, a carbon offsetting strategy and how to communicate your net-zero plan to key audiences and stakeholders.
Pause…Your internal monologue is getting really loud again.
So, all well and good. Sounds like a great plan. But how do I really do this?
Meet the Early Adopters
"Just getting started and starting somewhere helps get you on your path, and that's exactly what we did," is the answer from Amy Kramer, innovation leader at one of the biggest names among meeting professionals—Maritz Global Events.
The suburban St. Louis-based firm is one of the early adopters of NZCE in the U.S., along with marquee names like Javits Center in New York City, Destination DC, American Express Business Travel and Los Angeles Convention Center.
Kramer is one of the leaders of the Maritz Wellbeing and Sustainability Team, which dates to 2019. Its 25 members across the company's business units have taken up the reins to steer the way to net zero.
Like many organizations, Maritz has had its toes in the sustainability effort for a relatively long time. A Maritz Green Team was formed in 2007 to pinpoint and promote opportunities on its headquarters campus and in its operations to reduce, reuse and recycle.
Yet committing to erase the Maritz carbon footprint altogether, not only in its offices but everywhere it travels and touches, is an undertaking of a much greater magnitude.
Why do it? Apart from the obvious—that the earth as we know it is in peril—why commit corporate resources to this painstaking effort? In short, what's the business case?
The answer is simple, and you will likely not find it surprising: to win the work and remain competitive. "We have a number of clients and suppliers that are making these commitments—and asking us to do the same," Kramer says. "They're asking us to disclose information around our carbon emissions. They're sending us RFPs requesting specific information in order to do business with them. So that was really the reason why we jumped in and got started."
In other words, there is a growing demand for carbon reduction. As more and more clients must account for their own carbon footprints, they will narrow their choice of meeting professionals, venues, destinations and event design to those that further their net zero goals. Already, Maritz is aware of a few corporations stipulating in RFPs that vendors who don't operate at net zero must pay a "carbon remuneration fee" of half a percent of the contract value. And surveys show this increasing "pull" for zero carbon, zero waste meetings and events extends to attendees as well, especially Gen-Z audiences.
Read More: UBQ Is Turning Garbage into Events
From a business standpoint, then, is quantifiable commitment to serious decarbonization—with the holy grail being net zero—becoming a need to have, not just nice to have? Very much so, says Kramer. "And we wanted to have a proactive response versus just a reactive response."
So, what did they do?
"Before we started taking a ton of action, we decided to just look at who we are as a company. We said, 'Let's just create an intention around where we want to progress. And this is our manifesto of sorts. It was something we created as a group," she says. "This is a great way for anyone to think about progressing."
It can be distilled down to three areas of focus. She continues: "First and foremost, it's about our own company, our own people and operations. How are we going to get behind this idea of sustainability? And how are we going to take that forward? What strategies and approaches do we need to put into place?"
The second area encompasses clients, suppliers and partners. "We know they have a vested interest in this, too. So how do our efforts help influence what they do, and how do we collaborate on our work so we're all walking down the same path?"
The third is the big picture. How does all this "ultimately contribute to a more sustainable world?"
Kramer concludes: "By distilling it down to those three buckets, we were able to build out strategies."
"Why join NZCE? Apart from the obvious, to win the work and remain competitive."
When it came to those strategies, Kramer and her colleagues began with what they knew best: their own company and its operations—Scope 1 and 2 measurements, in carbonspeak. (Scope 3 measurements, the trickiest because they involve the actions of outside suppliers, came next and were still being finalized at press time.) "We determined we needed to understand what we're currently doing. What's our baseline number, and how can we use that as a way to improve over time?"
Let it be conceded that because Maritz is a big dog in the meetings-sphere, with more than 1,300 employees in its Global Events business unit and 2,300 companywide, it had both the means and the necessity of seeking outside help in calculating its baseline emissions.
3 Ways to Join NCZE
Operator: If your company directly contributes to the production or delivery of an event—as an organizer, venue, or service provider.
Supporting Association: For associations from the events industry representing companies who are event operators and promote the initiative among their members.
Partner: For all other stakeholders, including clients, suppliers and destinations.
Operators and supporting associations must sign the pledge. Partners, because they do not actively deliver events, join as supporters.
Click here for NCZE's resources, to sign the document or to support
"You have to take a look at all of your internal operations and your priorities relative to environment, labor and human rights, ethics and sustainable procurement—what your GHG [greenhouse gasses] are, and actually calculating that. So, we had to do that this year, and it seems like it's a very daunting process, but actually once you get into it and you get the right people to collect it, it goes pretty quickly. We hired a vendor called Persephone to help us," Kramer says.
Once the baseline data had been collected, it was uploaded to two organizations. CDP (Carbon Disclosure Project) Worldwide is a U.K.-headquartered nonprofit that helps companies and cities disclose their environmental impact. The other, Ecovadis, describes itself as "the world's largest and most trusted provider of business sustainability ratings," with a global library of more than 100,000 companies.
"By having these systems in place," Kramer continues, "we can now invite clients and suppliers to also disclose their information through CDP and Ecovadis. Ultimately, the more suppliers and partners that fulfill these assessment tools, the more we can show how collectively we can make an impact."
Why would a supplier or partner want to do that? "Because, first and foremost, sustainability should be something that every company is looking at, similar to what we're doing," she responds. "But we are also being asked by our clients to hit certain numbers, and if that requires us to then partner with certain suppliers, we may have to mandate that they complete these assessment tools. We're not doing that today. But down the road, if our clients or even if government policies change and are mandated, it's going to be really critical."
Although Maritz is not using a stick as yet by requiring carbon accountability among its suppliers, it is already offering a carrot by kicking off a favored supplier partnership program specific to sustainability. And it has realized that, far from being solely a burden to its bottom line, the road to net zero can also be a business opportunity. It has worked with another organization to create an Event Carbon Assessment Tool and is already offering consulting services in corporate sustainability strategies and carbon reduction.
Net Zero Action Areas
The NZCE Roadmap identifies five key areas for erasing the carbon footprint of the meetings industry.
ENERGY
Power events efficiently with clean, renewable energy. By 2050 all energy related emissions should
be accurately accounted for, energy efficiency should be maximized, and renewable energy should be used where possible, including through the use of Energy Attribute Certificates (EACs are proof of electricity produced by renewable sources). Credible offsets should only be deployed as a last resort to offset whatever emissions remain.
PRODUCTION & WASTE
Redesign events to utilize sustainable materials and be waste free. By 2050 events will send zero waste to landfill and all assets and materials will be repurposed, refurbished, recycled or reused.
FOOD & FOOD WASTE
Source food sustainably, and eliminate food waste. Minimize emissions associated with food and catering at events through use of seasonal, organic and, where appropriate, local products, the elimination of high carbon foods and a regenerative approach to food production and waste.
FREIGHT & LOGISTICS
Move goods and equipment efficiently and transition to zero-emissions logistics. The weight of materials and items which are transported to events is significantly reduced and logistics is planned using low carbon options, with any residual emissions being offset.
TRAVEL
Work with and influence partners in the travel sector to reduce and mitigate the emissions of travel to events. By 2050 travel and accommodation to events will be as low carbon as possible, and any residual emissions will be neutralized using accredited carbon capture or equivalent.
The team member honchoing that effort is Rachel Riggs, whose title is wellbeing leader. As you might expect, influencing behavior change is her passion. "If we get our meeting professionals to start thinking differently, we can make huge changes in human behavior," she enthuses. "Just by planning differently, we can change the behavior of more people and educate them more in a very unique way. And that's why I'm super excited about how the events industry is going to go forward. We're not saying don't travel. Think responsibly. Think sustainably. And think about the choices you make."
Riggs and her teammates know these changes are a journey. "It's not going to happen overnight. We all know it. We just have to map it and adopt a methodology that is educational. Put a stake in the ground and then rely on the industry professionals. It's not that we're do-gooders or tree huggers. We're just trying to help the world be healthy."
She offers this advice to those just beginning their journey. "I think we have to give ourselves a little bit of grace. We're doing something, and we're making an effort. We're not putting our heads in the sand. Don't get discouraged when you understand where you currently are, because understanding is the first opportunity to start taking action. It's just like getting on a scale, right? If you don't know where you are now, you can't make the necessary changes."
Amy Kramer agrees. "So, I have four children, and preserving the future and the world for them is really my main concern. Before I jumped into this effort, I recycled, I tried to reduce waste. But then I came to realize all the things I could continue to do. I feel the work we're doing as a company is going to have an impact on my children's future and my grandchildren's future, and I also can make subtle changes in my day-to-day  and how I operate my household, which influences everyone who walks through my door when I tell them where the recycling is, when I talk about different food that we have and, you know, reducing waste and consumption.
"Put a stake in the ground and then rely on the industry professionals. It's not that we're do-gooders or tree huggers. We're just trying to help the world be healthy."
"But I'm not the best, and that's OK. Like, I'm on my own journey. I still have to have my SUV right now because I have all these kids. But when I can, I'll move to something different. As long as you're conscious about it and making an effort, that's great."
Milestones to Net Zero
The NZCE Roadmap is marked by milestones leading to net zero.
2023
DEFINE & PLAN
The boundaries of your carbon footprint are defined using the Scope 1, 2 and 3 guidance set out in the
Roadmap and a plan to achieve net zero is put in place.
2025
MEASURE & EMBED
Systems to measure your footprint at the company and event level are in place and sustainability criteria is embedded in all contracts.
2030
REDUCE
Carbon emissions are reduced by 50 percent through efficiencies and eliminating carbon-intensive items
and processes from the system.
2035
REPLACE
Remaining carbon intensive activities and items are replaced with renewable, reusable, sustainable alternatives.
2040
REMOVE
Any residual carbon emissions are removed from the atmosphere using robust and accredited carbon capture or removal processes.
2050
NET ZERO
Success!
This article appears in the January 2023 issue. You can subscribe to the magazine here.