Westin Holistic Approach Expands to Wellness
Westin Hotel & Resorts wants guests to leave feeling better than when they arrived. In 2014, it introduced the Westin Well-Being Movement, a variety of wellness initiatives designed to enhance the health and well-being of customers. Now the brand is taking it a step further with Westin Wellness Escapes, a series of healthy living retreats presented at properties throughout North America, led by experts in the fields of meditation, nutrition, yoga and running.
Westin Wellness Escapes
The company launched the project in April at The Westin San Diego Gaslamp Quarter with Holly Perkins, a respected fitness personality and the brand's official Move Well advocate. The inaugural Westin Wellness Escape kicked off Perkins' newest venture, Women's Strength Nation, and coincided with the release of her book, Women's Health Lift to Get Lean, which instructs women how to achieve muscular, feminine physiques.
Over the course of the escape weekend, Perkins pushed participants to their physical limits via boot-camp style workouts and challenged their assumptions about fitness through thought-provoking workshops, journaling and sharing. In addition to helping promote the event, Westin chefs utilized SuperFoodsRx menu items that met Perkins' high protein/low carbohydrate specifications.
The second Wellness Escape took place at the brand new The Westin Jekyll Island in Georgia in mid-May. It was hosted by Run Westin concierge Chris Heuisler, a seasoned marathon runner, who led a 24-hour triathlon recovery retreat for guests participating in the Jekyll Island Turtle Crawl Triathlon. In addition to educational talks, the athletes participated in yoga and stretching exercises, received massages and celebrated happy hour with special recovery juices and cocktails.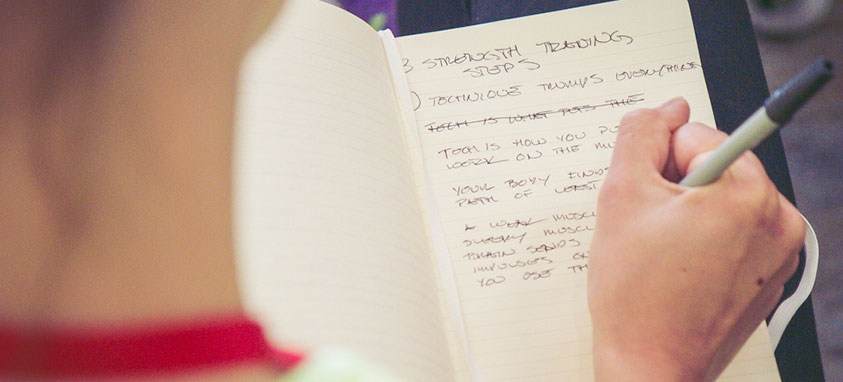 Upcoming Events
On deck is a retreat featuring three-time Olympic marathon runner and motivational speaker Deena Kastor. This escape will take place at The Westin Monache Resort, Mammoth in Mammoth Lakes, California, Sept. 10–13. It will feature scenic runs in Mammoth Lakes, Kastor's hometown, as well as inspiring lectures and an educational cooking demo. Perkins, who was thrilled with the response to her initial offering, plans to stage a follow-up Women's Strength Nation retreat at a Westin property on the East Coast.
"Westin will announce additional Westin Wellness Escapes throughout the year," says Bettina Young, North American brand manager. She points out that at Westin, meeting planners can transform ordinary group visits into wellness-focused experiences, creating more productive meetings.
"Planners can work with any Westin to organize their own wellness activities or amenities to give participants quick and beneficial breaks from business to improve focus," she says. According to Young, this might include starting the day with an invigorating jaunt with a property's run concierge, or putting together a healthy team-building activity after meeting sessions end.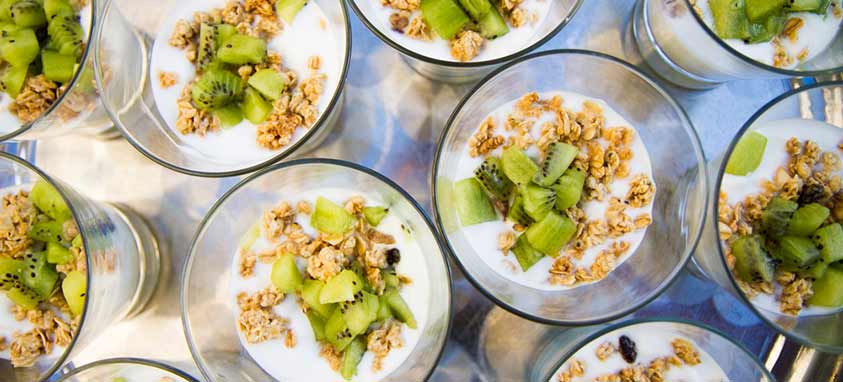 Six Pillars of Wellness
Westin has identified six pillars of well-being—Eat Well, Move Well, Feel Well, Sleep Well, Work Well and Play Well—and actively supports these concepts through key partnerships. For example, the Eat Well component features special SuperFoodsRx menus, Westin Fresh by The Juicery beverages and meeting break snacks designed to increase energy and mental focus. The SuperFoodsRx dishes, which are clearly marked on all restaurant menus, are carefully crafted from nutrient-rich foods that harmoniously blend together for added health benefits.
Westin guests who want to Move Well can use a series of in-room fitness videos that Perkins specifically created for Westin. The mini workouts, which include helpful tips for staying fit while on the road, can be viewed on demand at more than 80 of the brand's 120 properties across North America, as well as on Westin's YouTube channels and at westin.com/hollyperkins. Guests are also invited to take advantage of Westin's complimentary fitness studios, which are open 24/7. The airy, pleasant studios feature chilled towels and state-of-the-art equipment. And thanks to a partnership with New Balance, guests don't even have to pack athletic gear. They can have a mesh bag stocked with clean running shoes, socks and athletic apparel delivered to their rooms for just $5.
When it's time to Sleep Well, guests can crawl into Westin's signature Heavenly white beds, launched by the brand in 1999. Westin designed every detail of the bed to promote superior slumber. Customers who fall in love with them can even arrange to bring one home!