Spas surge during self-care movement
Wellness is a concept that, prior to the pandemic, had already been rapidly gaining mainstream appeal—the Global Wellness Institute's latest pre-COVID report estimated that the global wellness economy was a $4.5 trillion market and on a trajectory for continued growth. Correspondingly, spa and fitness were increasingly important and expected aspects of meetings and events. Enter COVID-19, and health, stress relief and wellbeing have been catapulted further into the limelight. As the industry continues to rebound, this development highlights the importance of making spa, fitness and other healthy activities a vital part of a successful event, albeit with the integration of significant safety protocols.
"The heightened attention to personal and self-care spiked when spas were shut down, and it illustrates the role spas can play as things like the meetings industry rebound," says Lynne McNees, president of the International Spa Association (ISPA). "Just because people are returning to work and travel after a period of quarantine, that doesn't mean the stress of the pandemic disappears. The number-one reason people visit spas is to relieve stress, and resort and hotel spas can be there to provide that relief as meetings resume on a broader scale."
Thankfully, spa and wellness facilities across the country are stepping up with exciting and innovative ways to meet the wellness needs of meeting-goers while implementing strategies and practices designed to keep them safe. And they are particularly keen to connect with planners to create unforgettable experiences designed to appeal to the comfort levels of post-COVID travelers.
Safety First
At the onset of the pandemic, the spa industry quickly realized that sanitization and safety protocols are the key to the return of the industry, and they were quickly galvanized into action. According to McNees, ISPA quickly came together with a global group of industry leaders who volunteered their time and expertise to provide real-time feedback on the kinds of resources that spas and resource partners needed most. The ISPA team took that feedback—and the guidance of organizations like the CDC and WHO—and translated it into items like the Reopening Checklist, guest communication templates, and sanitation guidelines tailored to spas. All of this is excellent news for planners, as many spas have implemented these stringent SOPs to keep clients safe.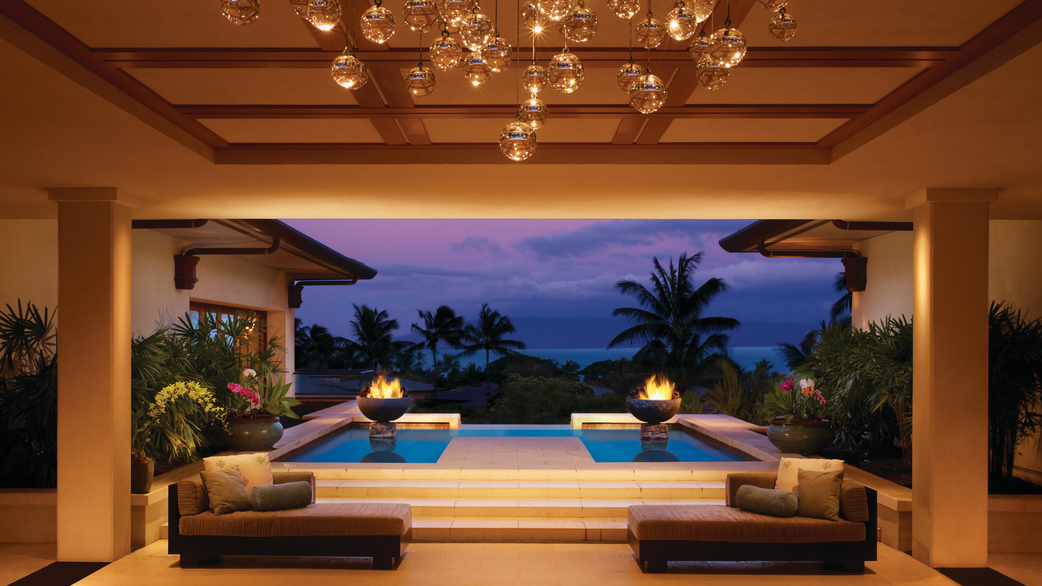 At Montage Hotels & Resorts, for example, several steps are in place brand-wide to ensure client safety, according to Patrick Huey, vice president of spa and retail for Montage International. Pre-arrival online health questionnaires, temperature checks and required masks start the process. Next, relaxation areas have been adjusted, and spa capacity has been reduced to account for social distancing. Amenities are now delivered on sanitized trays, and lockers are preset with robes, slippers and a set of face, hand and body towels for the showers. In the treatment room, 30 minutes has been added between services to allow for complete sanitization, and robust air exchange systems have been brought in to ensure clean air. Plus, the staff wears masks and visors whenever possible, and additional handwashing protocols have been put in place.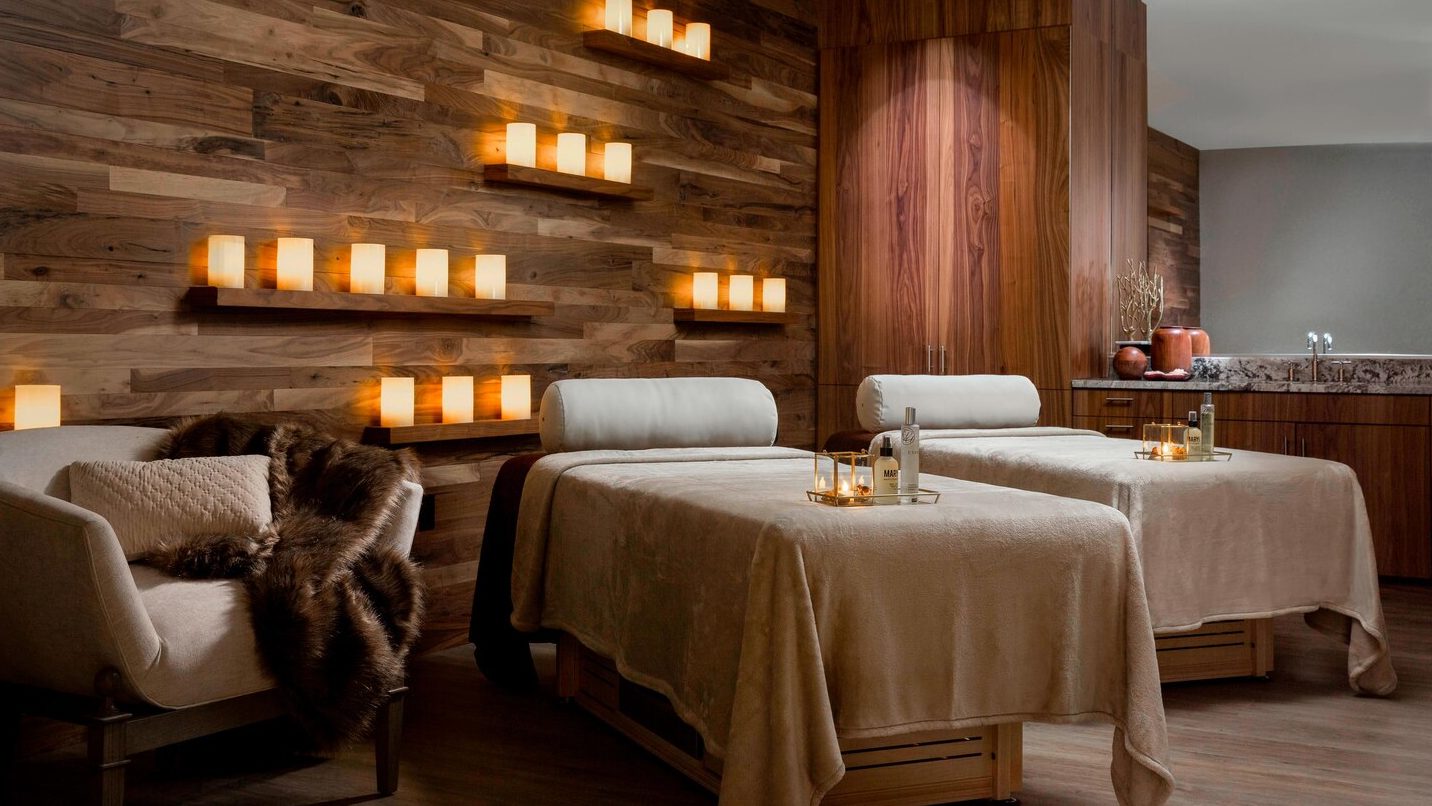 Other properties are offering similar steps. At the Spa at Sea Island in Georgia, am acrylic partition has been placed at the front desk, and hand sanitizing stations are found throughout the spa. Carillon Miami Wellness Resort also added UV sanitization and disinfection between services, while Relâche Spa at Gaylord Rockies Resort & Convention Center (CO) has implemented touchless check in and check out. Other protocols in place at Relâche include the removal of blankets and pillows that cannot be laundered between guests; the replacement of sheets, towels, face cradle covers between each client; and the removal of reading material and paper collateral to reduce germ transmission.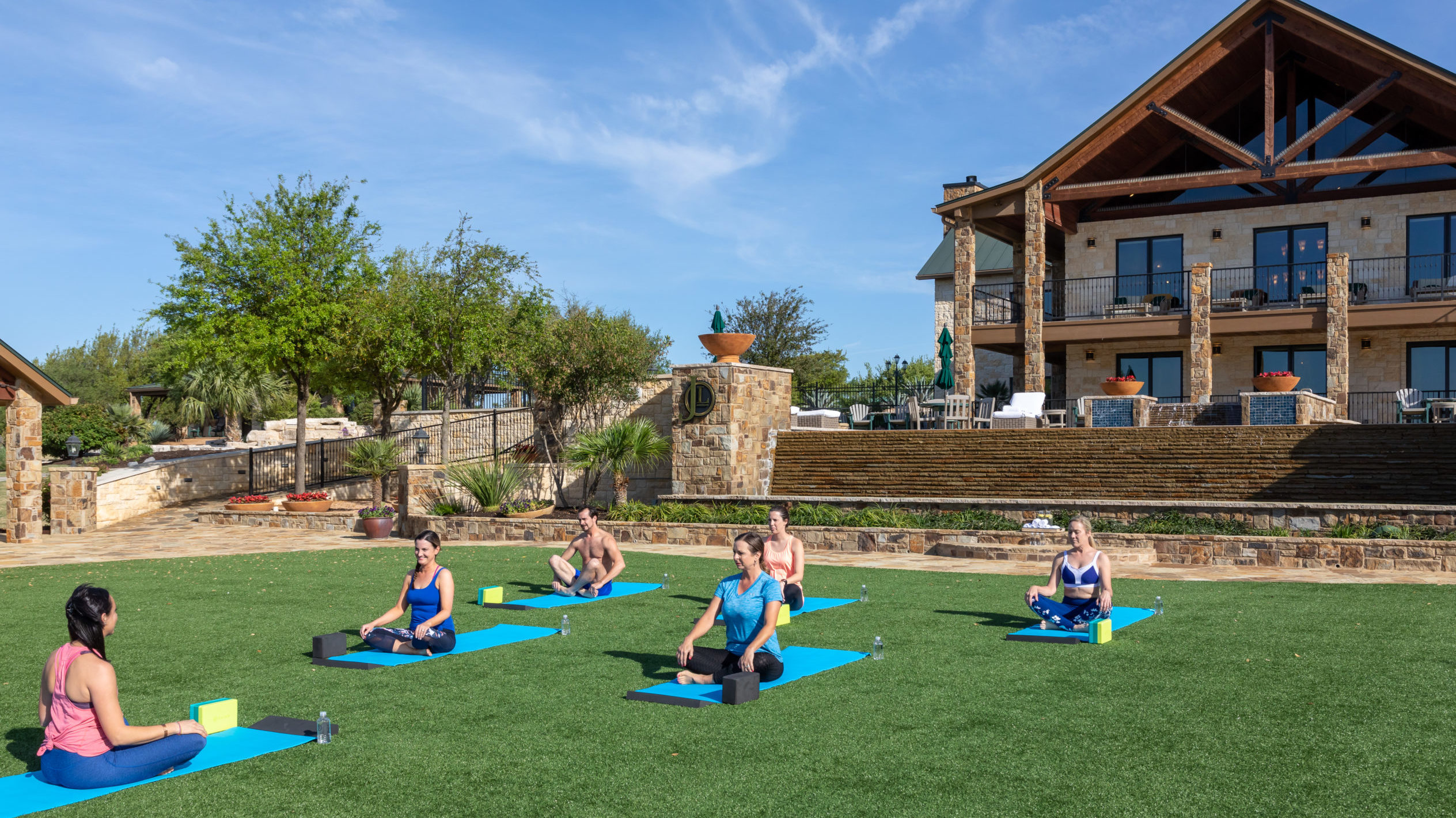 Some locations, such as The Spa at JL Bar Ranch, Resort & Spa in Sonora, Texas, have eliminated client exposure to common and relaxation areas altogether by simply escorting guests directly to the treatment room immediately after check in and shutting down those areas of potential close contact with other guests. The spa there has also removed shared water and snack options and replaced them with individually package waters and trail mix.
At Colonial Williamsburg Resorts in Virginia, spa cervices are focused on historic healing rituals in recommended in 2-hour doses. From the 17th Century Detoxifying Herbal Wrap & Hot Stone Massage to the 18th Century Colonial Orange-Ginger Scrub & Massage, cleanliness and hygiene have been core operating principles since 1937. Now the commitment has adopted modern protocols to keep everyone safe.
Fitness facilities are being addressed with equal care. Equipment is being spread out to ensure social distancing, and required breaks have been added between equipment use to allow for thorough disinfection. Social distancing markers can also be found in many fitness facilities. Indoor classes have been reduced in size, and social distancing is being implemented there, as well. Again, temperature checks, required masks, and staff members outfitted with proper PPE are becoming part of the regular protocol to allow use of fitness facilities.
No matter the location, the safety steps are often meticulously thought out and shared both on the spa and resort websites and on-site to help make guests feel safe and secure, and spa and fitness teams encourage planners to carefully read the safety procedures and share them with attendees so that they are both comfortable with the cleanliness procedures and on the same page about expectation for their overall experience. "It will likely look different than what the group members are used to, but those differences are there for their protection and the wellbeing of staff and other guests," says ISPA's McNees. "Spas have been innovative in that regard, and they will continue to find safe, creative ways to bring wellness to meetings going forward. Other than that, focus on all the ways the spa is working to create a relaxing, rejuvenating experience. Have patience with whatever limitations may be in place and let the professionals in the spa do what they do best. If there has ever been a time to not sweat the small stuff, it's right now."
Touchless Experiences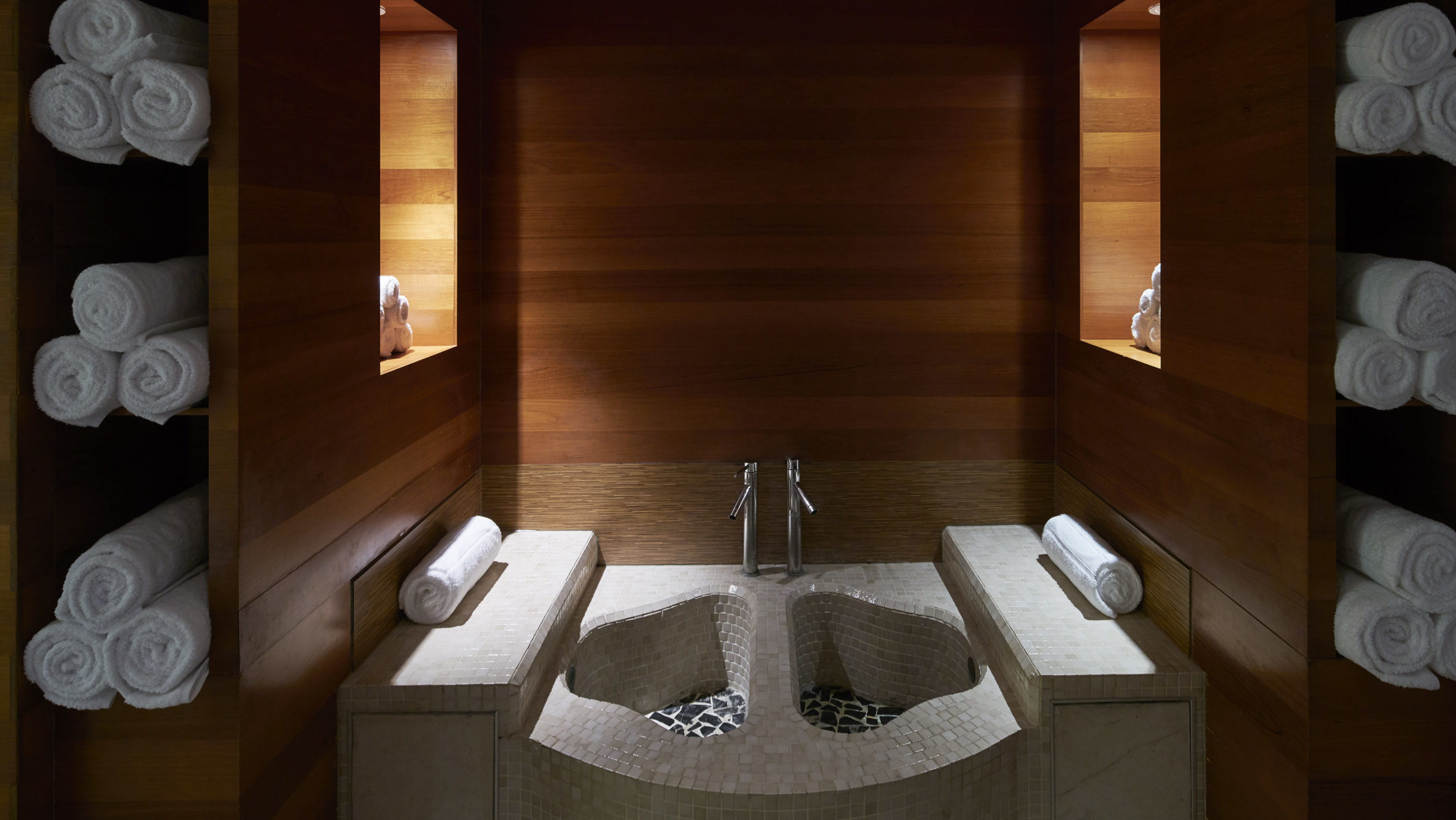 No matter how rigorous the sanitization and social distancing efforts being implemented at spas, there are still clients who may not yet be comfortable with the high-touch aspect of spa, so spa teams are getting creative. Carillon has introduced as series of Touchless Wellness Experiences, a collection of 10 cutting-edge, non-invasive ways to improve weight loss, rapid recovery, longevity, and mind harmony; decrease inflammation; improve sleep; and more. Highlights include the Vibragenix no-sweat workout; a private breathe and detox suite where guests can take advantage of halotherapy (salt inhalation) and infrared services; the Prism Light Pod, which accelerates the body's natural healing process through red light therapy; a powernap via Spa Wave Vibrational & Sound Therapy; a vibroacoustic, electromagnetic, and infrared Vemi experience; and much more.
At JW Marriott Miami Turnberry Resort & Spa, âme Spa & Wellness Collective inspire transformation of mind and body using traditional, integrative and holistic practices. Spread over three floors the Center For Integrative Medicine & Holistic Rejuvenation can craft personalized individual or group experiences that make everyone feel comfortable.
Other options include self-directed, in-room spa and fitness experiences for those who may not yet be ready for the physical wellness facilities. Spa Pendry at Pendry San Diego, for example, offers facial and body kits that guests can purchase for treatments in their guest room or home. Each of the Carillion rooms are fully outfitted luxury apartments, so the property has implemented several popular in-room options, including the Rest, Relax & Retreat in-room facial kit, on-demand fitness offerings, and meal kits delivered to guests' rooms to ensure a quick, healthy, and delicious dinner.
Angela C. Hutchins, interim director of spa & fitness at Sea Island, says she and her team have received more requests for in-room strength building activities and equipment rentals. "Sea Island trainers also provide in-room trainings and private outside sessions," she says. "Yoga and stretch sessions are the most requested in-room trainings. Any of these can be customized for a group meeting, breakout, or separate team-building activity."
Outdoor Appeal
One of the biggest post-COVID wellness trends is moving spa and fitness outside, so hotels and resorts with outdoor areas have a variety of options that are ideal for groups. At the Gaylord Rockies, there are a number of great spots for socially distanced outdoor yoga sessions, including the always-engaging goat yoga. Gaylord also has introduced a Virtual Wellness Walk, where attendees can download a custom app to their personal devices. On "race day," participants will log on to view a custom map of the resort and surrounding area with numbered location marks. Throughout the day, participants can go to the locations to unlock that specific location's task and complete it for points. Tasks can include light physical activity like jumping jacks or questions about health and wellness. "Participants have the option to challenge themselves to complete the tasks, or they can choose to skip certain activities based on their comfort and fitness level," says spa director Jocelyn Farmer. "Because attendees can complete their virtual wellness walk at their own leisure, social distance is maintained throughout the experience."
Sea Island's Hutchins says they are doing more groups fitness activities outdoors, and the indoor/outdoor yoga studio allows an entire wall to open to the outdoors, which provides fresh air and the option to be inside and outside at the same time. "We have added an Outdoor Fit class, which meets at a designated spot and then explores our property," she says. "Venues change with each class, from the courtyards to the Yacht Club to the beach and even the Bocci ball court. Our Aqua Fit Classes at the Beach Club have also increased."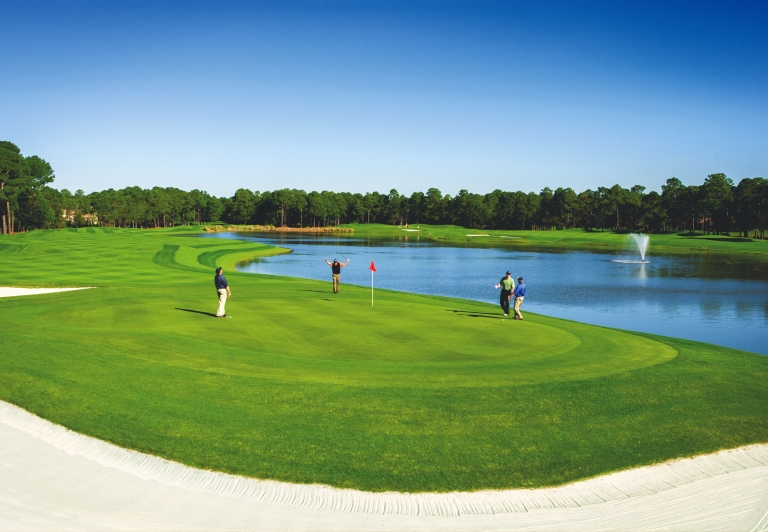 The great outdoors is part of the appeal at Sandestin Golf and Beach Resort in Miramar Beach, Florida, as well. With 2,400 acres and four golf courses, small groups can pursue their own definition of wellness on the greens or 65,000 sq. ft. of meetings space on-property.
At JW Marriott Miami Turnberry, the waterpark experience is one of the draws. The abundant pool spaces offer something for everyone in a group. Now Tidal Cove Waterpark makes it easier for visitors to relax by implementing thermal camera temperature checks for all guests and associates entering the park, reduced capacity and chaise lounges at appropriate distances. What hasn't changed is the focus on relaxation—whatever that means to you.
Unique and socially distanced outdoor offerings are a true standout at JL Bar Ranch and are appealing to active-minded meeting attendees, according to spa director Lucretia Wright. "Some of the outdoor fitness activities we can provide are horseback riding on some of the best-known cutting horses in the country, horse psychology classes, yoga and stretch classes, skeet and sporting clay shooting, archery, rifle and pistol range shooting, hiking and biking."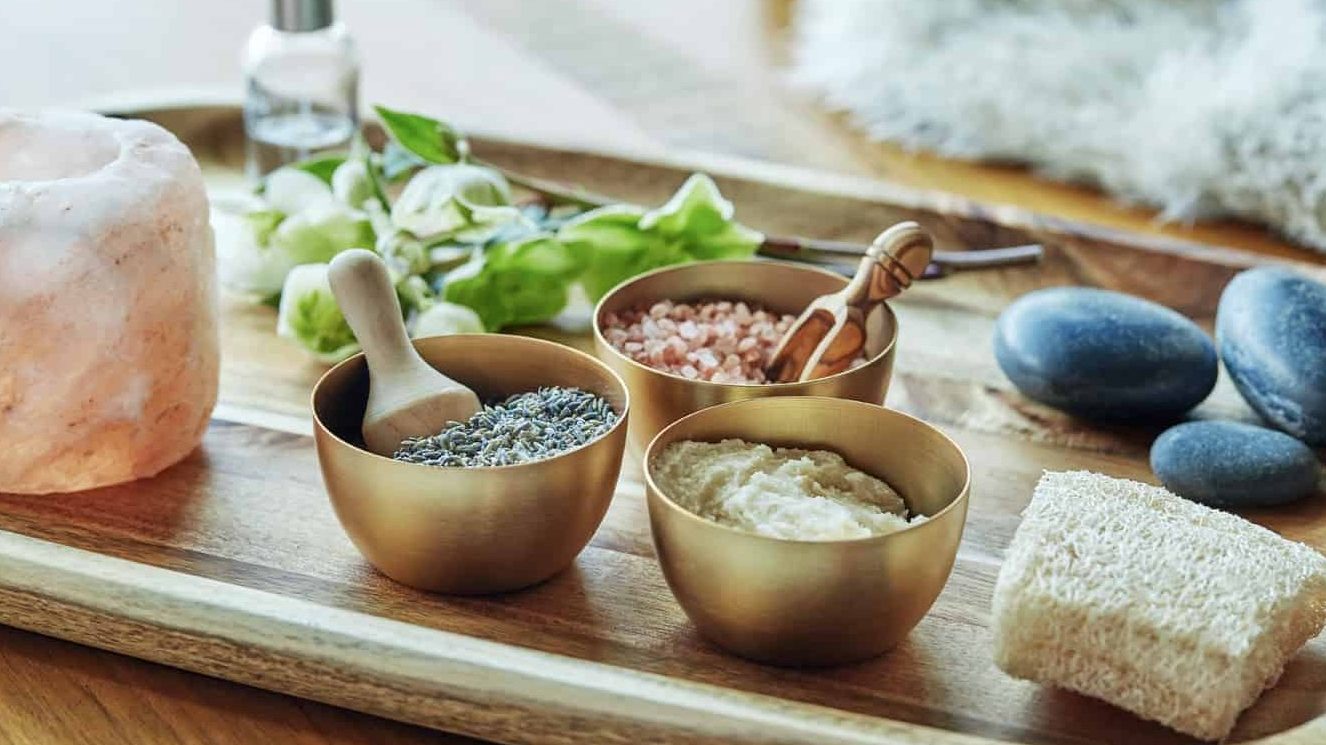 Thanks to large footprints, some properties had already been offering outdoor spa services. But since demand has spiked significantly, other outdoor areas have been modified to offer alfresco treatments. So be sure to inquire about getting your attendees outside for their treatments—you may be surprised at the options. "At Spa Pendry in San Diego, we turned our outdoor breezeway cabanas into an urban garden for spa services, and we constructed three cabanas, each with a living wall, for services—it was a hit with our guests," says Huey. "In our Spa Montage in Laguna Beach, we turned our outdoor plunge pool areas into couple massage rooms. The guests loved the expansiveness of the area and the sensation of being in an area that looks and feels like a tropical garden for their service."
Spa pros all agree that consumers are craving a return to the spa and are excited to continue the wellness journeys many of them started or expanded upon during the pandemic. As the meetings industry continues to rebound, the wellness community promises that planners can expect a powerful partnership to ensure the ultimate success and health of their attendees and success of their events. "Although we are facing a new normal within our industry, this is all also very familiar to us," says Relâche's Farmer. "The spa industry has always been held to the highest standard in cleanliness and guest service. With every new turn, we are simply amping up a standard that was most likely already in place." ISPA's McNees couldn't agree more, adding "One thing we know for sure is the demand for in person meetings will return, and the spa industry will remain nimble to support and enhance the experience as that happens."
Trend Spotting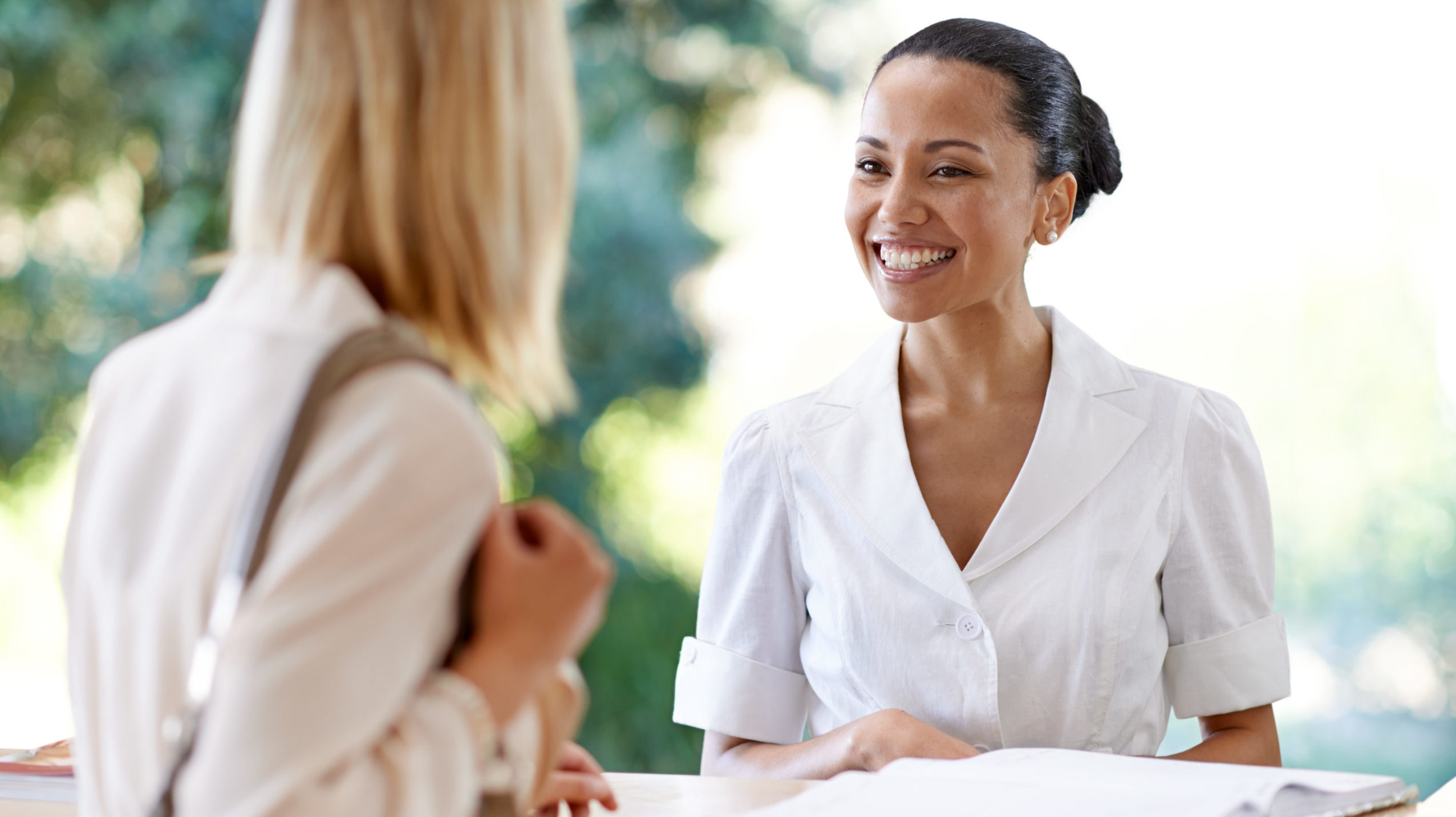 A recent consumer research study from the ISPA, conducted in conjunction with PriceWaterhouseCoopers, revealed some powerful results related to pandemic-related consumer wellness habits that should be taken into account as you plan your next event.
Forty-two percent of those surveyed said they were eating more healthily, while 40 percent were doing more physical exercise and 55 percent were doing more to look after their mental wellbeing.
At-home spa care has also been prevalent, with half of survey respondents doing nail services themselves, 58 percent implementing skincare regimens, and 45 percent practicing aromatherapy.
More than 80 percent said they will spend as much or more on spas after the pandemic ends as they did before.
Immune Response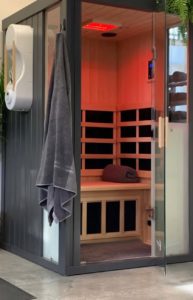 An interesting wellness trend to take into account for your next event is a significant consumer focus on building immunity. The spa or wellness facility at your next event can help you tap into this trend with some exciting offerings that will appeal to attendees looking to focus on immunity. Ask your wellness partners about the following options:
Cryotherapy: "Whole-body cryotherapy, in addition to reducing inflammation in the body, also promotes a sense of calm and well-being for hours to days following a session, says Sea Island's Hutchins. "Most guests also report encountering a deeper sleep in the days following their session, which inherently boosts immunity."
IV Therapy & Vitamin Injection: Immunity support drips and injections are infused with ingredients like zinc, vitamins, and anti-inflammatory ingredients to help keep the immune system strong.
Halotherapy (salt inhalation): According to the Salt Therapy Association, salt therapy is ideal for removing toxicity from the respiratory system, enhancing lung capacity, reducing stress, and improving sleep, all of which help boost immunity.
Infrared Saunas: Infrared sauna company Sunlighten says infrared therapy stimulates the circulatory system and oxygenates the body's cells. Better blood circulation means more toxins flow from the cellular level to the skin's surface to improve cell health and strengthen the immune system. A recent study of 25 healthy subjects who regularly used saunas had significantly fewer common colds than those who did not.
Guided Meditation: Mindfulness and meditation is correlated with reduced markers of inflammation, high levels of which are often correlated with decreased immune functioning and disease, according to a report from Mindful.org.
Immunity-Boosting Smoothies: Smoothies infused with ingredients like mango, turmeric, carrots, oranges, blueberries, ginger, cranberry, and more infuse the body with antioxidants and natural ingredients that help support increased immune function.
Essential Oil Infusions: "We are doing small things such as running eucalyptus and peppermint oils in all of our diffusers for their antibiotic, antiviral, antifungal, and protecting benefits," says JL Bar Ranch's Lucretia Wright.
Smooth Sailing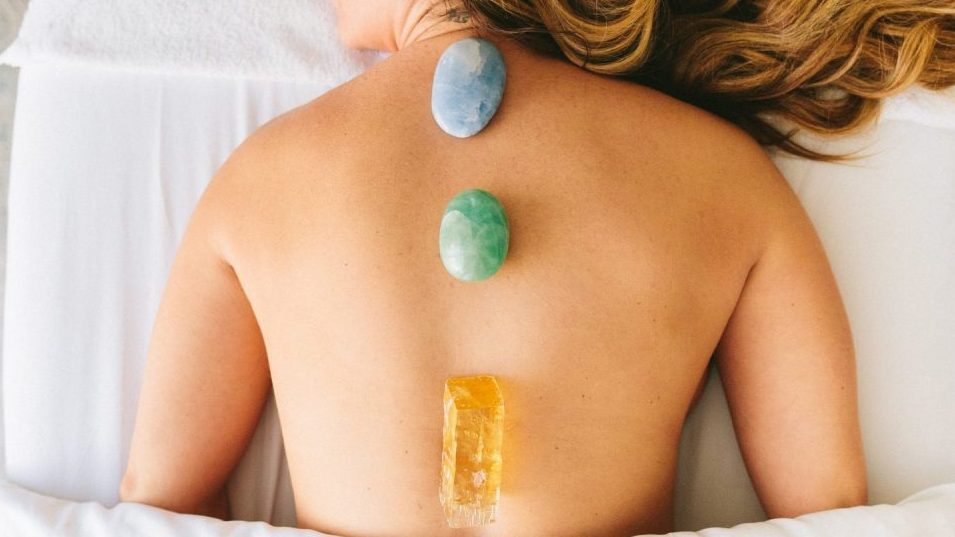 Want to make your attendees' spa experiences as seamless as possible? Plan ahead, pad extra time into the schedule, and communicate, communicate, communicate, according to Montage International's Patrick Huey. Keep his tips in mind to ensure a wonderful wellness journey for your attendees.
With most spas operating with reduced capacities and additional times between services, planners may need to allow more time for groups to have services.
Encourage guests who are having services get their health questionnaires filled out and returned in advance of the services to allow for the groups to move easily through the facility.
Arrange for items like gratuities, services charges, and more to be taken care of in advance so the attendees don't have to focus on that as they leave.
Ensure that all safety standards that the spa has in place are articulated to the groups in advance so that those coming in for services will know what to expect when they arrive to the spa.