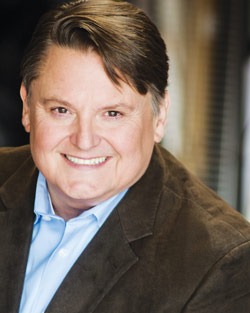 When Tim Gard packs for a flight, he prepares a stash of jokes and, of course, his trusted rubber chicken. He makes sure the feet stick out just above the suitcase handle, almost guaranteeing a double take from any security agent or baggage handler. Traveling with the odd pair of accessories is totally normal for Gard, who has made it his mission to combine humor and practicality whenever possible.
"With the chicken feet, I say, 'That's my bag tag'—not because it was funny, but so people wouldn't move my bag in the airplane," he says. "Since I [started traveling with] the chicken feet, that doesn't happen anymore."
Gard knows a thing or two about being funny. Humor has been essential throughout his varied career, which included serving in the Navy during the Vietnam War and working for a number of bureaucratic government agencies. During his position as a welfare benefits officer, one of the most stressful times in his life, Gard knew he had to shift his focus.
"When you change your perception, you create a whole different reality for yourself," Gard says. "Stress is based almost entirely on perception. I saw so many negative and horrible things; I had to find a way to deal with it or join those that had burned out."
After several years of being known as the funny Fed, Gard easily found success in public speaking. The Hall of Fame speaker teaches his audiences to use humor as a coping mechanism by diffusing stressful situations and clearing misperceptions. Gard has even developed his own line of x-stressories—visual props designed to bring a smile to anyone's face. Every time he pulls out his bag of marbles or cubicle crab puppet, audiences never fail to roar with laughter.
"We all smile and laugh in the same language," he says. "I guess this is what's behind every great conference, meeting or innovative solution. There's laughter, celebration of life."