Championship golf and luxurious spas treatments set to elevate and rejuvenate
Relaxation comes in various forms and activities, and depending on who you ask, a relaxing experience could include playing a round of golf across a course of gorgeous emerald scenery or receiving a world-class spa treatment ensconced in warm soft terry cloth at the spa.
Selecting the right venue to wow attendees depends on their sensibilities and interests but that doesn't necessarily mean meeting professionals can't supply the best of both worlds for an elevated experience. And resorts with astounding golf courses and luxurious spas are spread across the country, from South Carolina to the islands of Hawaii.
The Call of Paradise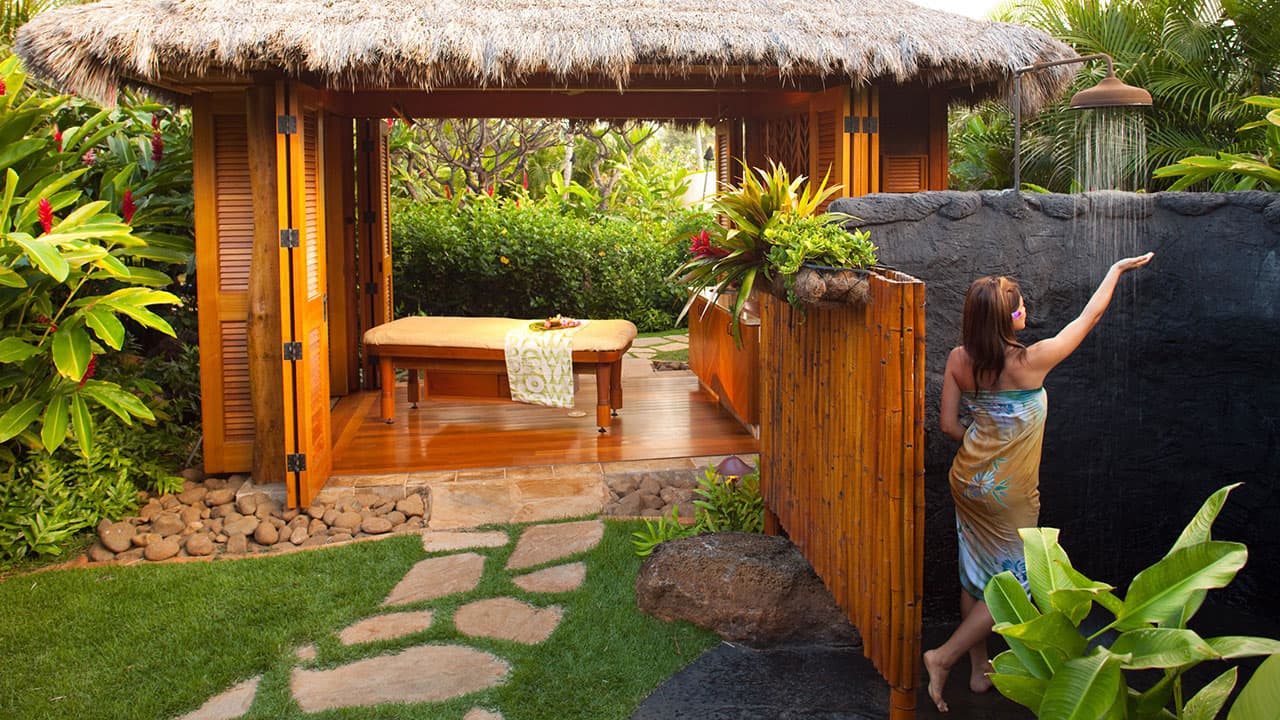 Located in the midst of rural Hawaii, Grand Hyatt Kauai Resort and Spa quarters 605 guestrooms and is sure to incentivize attendees with both traditional and outdoor meeting spaces, all fronted with an amazing beachfront setting. Boasting 14,268 sq. ft. of meeting space, with a seating capacity of 1,000 and can accommodate up to 2,000 guests for a standing reception. The Grand Ballroom can also be separated into smaller sections, creating the ideal setting for larger gatherings.
Read More: The Spa: From Luxury to Preventative Medicine
The Kauai Ballroom features 6,580 sq. ft. of versatile meeting space that can accommodate 350 guests for a seated banquet, 500 for a standing reception, but can also be formatted as a theater accommodating 600 guests.
In addition, more traditional meeting spaces such as the Grand Hyatt Kauai Resort & Spa Boardroom and the Garden Isle Meeting Rooms allow attendees to focus on the business objectives of an event before venturing out into tropical splendor. When a break is in order, attendees will enjoy the Ilima Terrace—perfect for an evening reception with a partially open-air format that provides ocean views while surrounding guests with waterfalls and koi ponds.
And there's no shortage of outdoor space to accommodate groups of all sizes at the Grand Hyatt Kauai. Planners seeking outdoor space for larger gatherings can utilize Ilima Garden with 14,000 sq. ft. and can accommodate 800 guests for a banquet setting and up to 1,800 for receptions. Hyatt's 2,000-square-foot Resolution Garden is perfect for smaller outside gatherings for groups of 60-80 people.
Championship Golf, Meet Traditional Healing
The island of Kauai is a playground in many resects and is exemplified by the stunning Poipu Bay Golf Course—serving as the host venue for the annual PGA Grand Slam of Golf from 1994 to 2006. The 18-hole course running between Kauai's lush landscape and ocean cliffs presents both an experience both amazing and challenging.
Anara Spa at Grand Hyatt Kauai presents the perfect opportunity for attendees to unwind after a long day of meetings, a challenging game on the links or just to unwind with some personal pampering. Anara Spa boasts a 45,000-square-foot wellness center, Kauai's largest, and includes a 24-hour fitness center, dry and steam saunas, and relaxation rooms.
The award-winning spa offers a wide array of services including messages, various tropical facials, detoxifying wraps and body scrubs. Anara Spa is also host to a full salon with pedicures, manicures and hair and makeup styling. The deep relaxation provided at the spa will keep attendees rejuvenated and prepared for the day's events and activities.
Perfectly Set in between San Francisco and San Jose: Meet Rosewood Sand Hill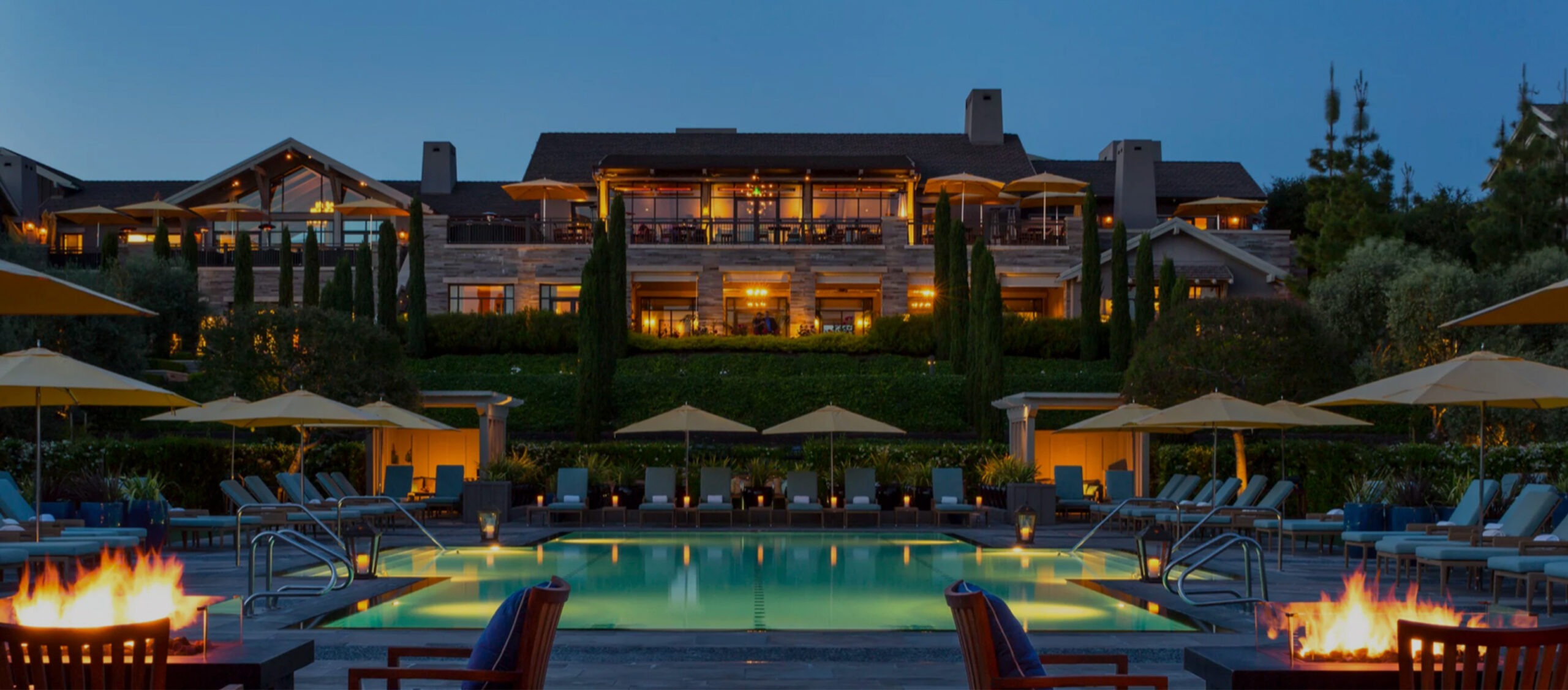 Nestled atop a gorgeous 16-acre plot on Menlo Park's Sand Hill Road, Rosewood Sand Hill offers executives a conveniently located luxury resort with a number of versatile meeting spaces, smack-dab in the center of Silicon Valley. The lush and scenic landscape of the Rosewood, located just off Highway 280, is unparalleled by any other area venues with a view of the Santa Cruz Mountains guaranteed to spark inspiration while providing a relaxing experience.
As San Francisco and San Jose are home to many different industries including large tech companies, meeting in the middle allows executive attendees to easily reach the property from either direction with an overall aesthetic that celebrates the area's sophisticated West Coast culture.
Rosewood Sand Hill features four different boardrooms spanning in size from 440-255 sq. ft. that can accommodate smaller groups from 8-16 people, all with views of the stunning surroundings. The Eucalyptus Room provides additional versatility with an adjoining foyer that creates the perfect opportunity for refreshment breaks. Both the Sycamore and Cypress rooms offer versatile spaces and alternatives to the traditional boardroom setting and are both equipped with private patios for breaks and serving refreshments.
Meetings with Regional Perks
Relaxing poolside is an excellent way for attendees to blow off some steam and soak up some rays. Several other outdoor comradery-building activities including cycling on some of the best routes in the state. And just a stone's throw from Rosewood is golfing at the world-renowned Stanford Golf Course, allowing event planners to craft a specialized experience for gatherings of executive guests.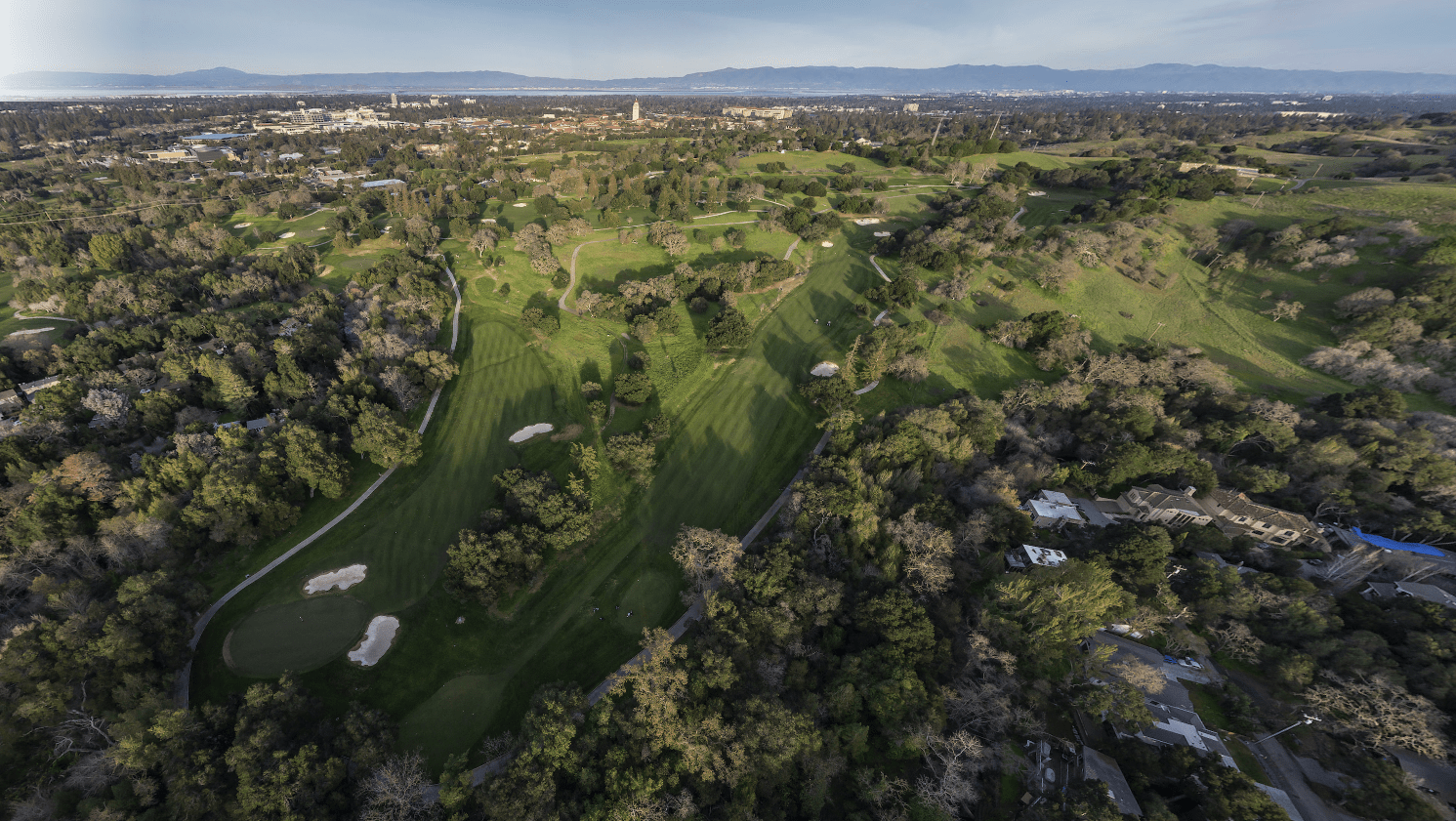 Built in 1930 on the campus of Stanford University below the scenic foothills, Stanford Golf Course was ranked number three among golf national courses by college golf coaches in 2009 and features views stretching as far as San Francisco (roughly 30 miles away) from the elevated 18th tee. While the course was built over 90 years ago, it was renovated in 2008 and all bunkers were rebuilt in 2018, creating a spectacular golfing experience for attendees. Stanford Golf Course has been home to World Golf Hall of Famers, Tiger Woods, Tom Watson and Mickey Wright.
Attendees can also unwind individually with a massage at Sense Massages to rejuvenate the mind and body. Treatment options include Swedish massage, deep tissue massages, CBD massages, among others. Those seeking to spruce up their appearance can do so at Alex Chases Salon, also located within Sense. The salon caters to both men and women with chic styling and haircuts.
Teed Up Luxury and Relaxation in the Sonoran Mountains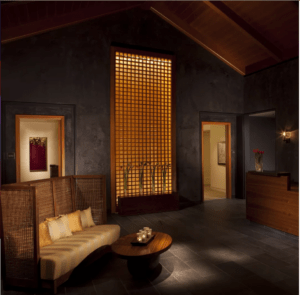 Overlooking Camelback Mountain in the majestic Sonoran Desert, Talking Stick Resort located in Scottsdale, Arizona, offers event profs the flexibility to host events of any size from intimate events to massive trade shows, with access to 130,000 sq. ft. of meeting space, six restaurants and plenty of attractions.
First opened in 2010, Talking Stick is owned by the Salt River Pima–Maricopa Indian Community, providing guests with a very unique experience. "It's not uncommon to drive up to the resort and see wild horses running through the desert," says Michael Maggart, director of sales at Talking Stick resort. "We are still only 20 minutes from the airport and about 10 minutes from old town—so the location is ideal."
Read More: Mountain Meetings Deliver Peak Results
The 25,000-square-foot Salt River Grand Ballroom can be configured to various formations, accommodate up to 2,000 guests and is complimented by the Conference Center with 12 breakout rooms. The Degree 270 room, which can accommodate up to 180 guests is located on the property's 14th floor—providing scenic views and is perfect for hosting special events.
"Our meeting spaces are really designed to take advantage of the Arizona weather," Maggart says. "We have a lot of open-air options outside of our ballroom and prefunction space, we have glass walls that fully disappear." He adds that these features make outside breaks in the fresh air for added convenience.
Talking Stick is home to 496 guest rooms and can accommodate groups of up to 2,000 attendees. Moreover, Talking Stick gives planners the opportunity to craft amazing events during the winter months. The resort's high season is January through April and October through December, providing an alternative to other warm-weather destinations that typically see excessive levels of tourism over the winter.
Relaxation Therapy Elevated
Located on the resort's 14th floor, The Spa at Talking Stick has a treatment menu featuring numerous body therapies, messages, facials, manicures and pedicures, proving attendees with a relaxing release after a long day of meetings.
"Our spa is different than any other spa in Scottsdale," says Maggart. "It has unbelievable views of Camelback Mountain—we have 11 treatment rooms and many of those rooms are open-air." He also notes that guests can open the spa room doors to enjoy the desert breeze while taking in views of the entire valley.
The spa also offers guests six different "melt away minis" consisting of 20-minute treatments such as CBD foot soaking, herbal wraps, scalp massages with soothing coconut oil and highlighted with perks such as wine and aroma therapy.
But perhaps what truly separates The Spa at Talking Stick Spa is incorporating elements from the surrounding landscape into the spa's treatments and therapies. The Mesquite Bean Body Melt message with a proprietary Pima mesquite bean polish body scrub, beneath infrared heat lamps among many other treatments also available.
"The river stone and birchwood massage uses native chaparral oils, which is very unique to the area," he says. "Specific to the area of Arizona, we have an organic desert cleanse and we utilize prickly pear superfood for that so it's very unique to the area and customized. You won't find that anywhere else outside of the state."
Meetings With a Historical Legacy: The Broadmoor
For over 100 years, The Broadmoor of Colorado Springs has inspired the inner adventurer of guests with the spirit of the West while providing guests with an elegant experience with a classic European décor. And despite its rugged, yet awe-inspiring mountainous surroundings, The Broadmoor is just nine miles from the Colorado Springs airports and 90 miles from the Denver International Airport, making it easily accessible to guests.
The Broadmoor is an ideal location to host larger or smaller intimate events with 784 guest rooms and 315,000 sq. ft. of flexible meeting space but also features luxurious options that far exceed the typical resort experience. The Broadmoor is the longest running Forbes Five-Star and AAA Five-Diamond resort in the world. What's more, the resort is also home to The Cottages, each with one to eight bedrooms, each with parlors stone fireplaces, patios ranging from 400-4,000 sq. ft. and border the 18th fairway of the resort's East Course.
In addition, The Broadmoor is home to seven restaurants, cafes and lounges and provides several options for private dining and catered events.
Built in the late 1920s, The Estate House features 12,000 sq. ft. that embodies The Broadmoor's classic aesthetic, adorned with original woodwork and art, and features five bedrooms and expansive indoor and outdoor areas perfect for entertaining and meetings during hosted events.
Serenity on a Higher Level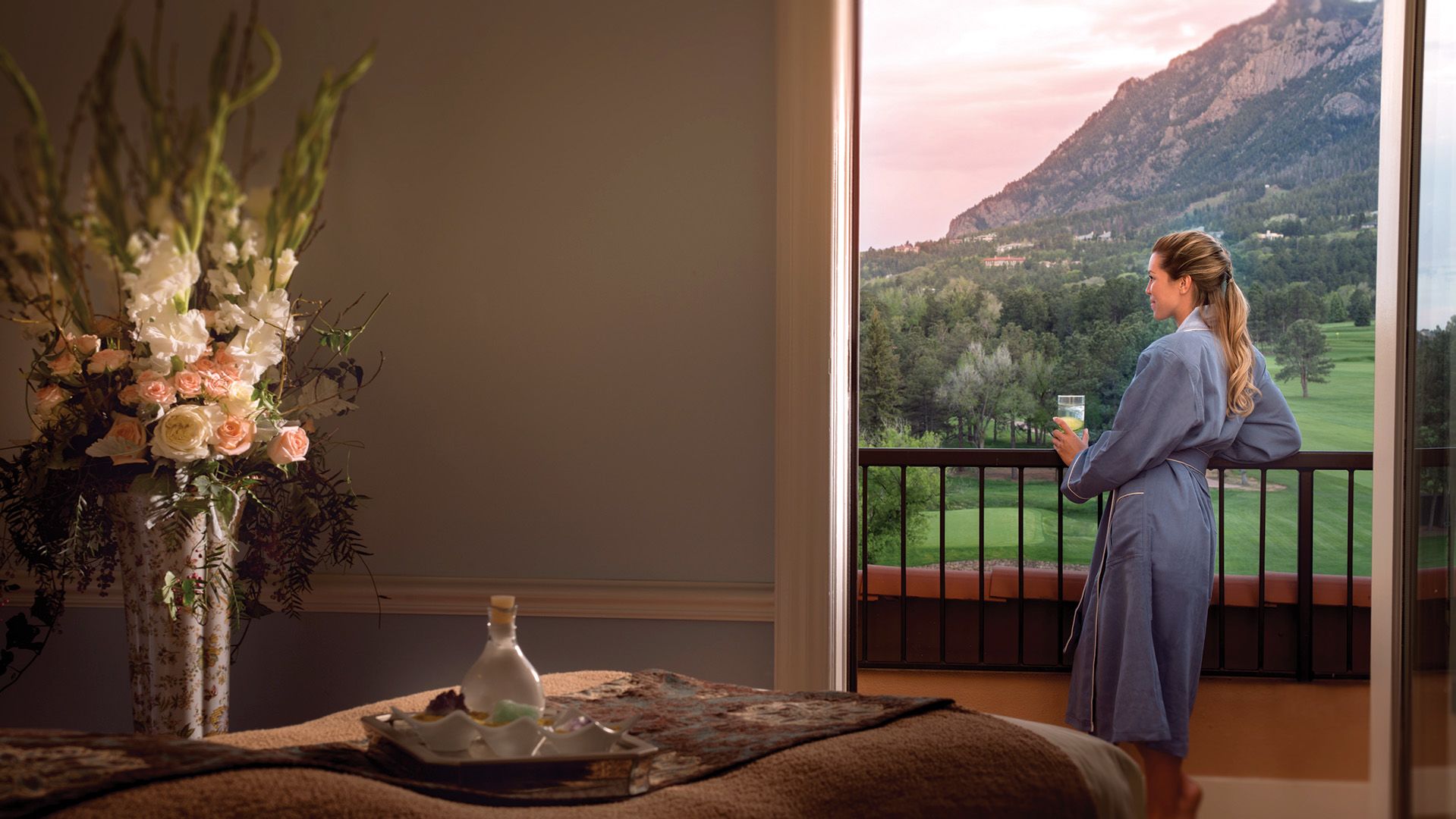 The Spa at Broadmoor is internationally recognized for its list of services and follows the legacy of the resort's founders Spencer and Julie Penrose who traversed the globe seeking out the most restorative treatments from a wide array of cultures—which is reflected in the menu of treatments. Attendees will be happy to greet a relaxing 50-minute Swedish massage, 80-minute Ashiatsu deep therapy or 80-minute Poultice massage, which is a deep heat treatment dating back to 14th century Thailand, following a long day of meetings and activities.
And the relaxation is ceaseless as guests can move to dry saunas, infused with Pink Himalayan Salt Walls, steam rooms, oxygen rooms or fireplace lounges in between treatments. Broadmoor's spa also features numerous skin care treatments and therapies to help to keep attendees rejuvenated, refreshed and ready to engage. Hair care and nail treatment services are also available for men and women. Broadmoor's fitness center provides another option for attendees to blow off some steam and offers dozens of fitness classes daily, as well as personal training.
Two Iconic Courses—One Unforgettable Experience
Recognized as one of the top golf clubs in the nation, Broadmoor's East Course and West Course are slated to host the 2025 U.S. Senior Open and has been home to ther major events over time including the 1959 U.S. Amateur—where Jack Nicklaus enjoyed his first major win, the 1967 U.S. amateur, the 1995 U.S. Women's Open, among others.
The resort's East Course is just one of 12 in North America to receive a five-star rating Golf Digest. And Broadmoor is known for more than its renowned courses rich history. The venue's superlative customer service has also been recognized as number one among resorts by Golf Digest—ensuring planners have every tool they need for to provide an elevated experience.
An Island of Pristine opportunity
Kiawah Island Golf Resort lends meeting planners a steep advantage in an amazing coastal setting located 21 miles from Charleston in South Carolina, with 90,000 sq. ft. of versatile meeting space across several venues, endless teambuilding activities, and of course, golf on any of Kiawah's five championship courses.
Kiawah Island Golf Resort offers customized golf vacation experiences—pairing gorgeous views of the Atlantic and sport, while providing attendees with luxurious comfort at The Cottages at The Ocean Course, Resort Villas or the 255-room Sanctuary oceanfront hotel, know for its Forbes Five-Star designation.
The 23,000-square-foot West Beach Conference Center can accommodate up to 1,000 attendees that can be formatted to fit each unique event with movable air-walls, 11 additional breakout rooms and is conveniently located near the resort's Cougar Point Clubhouse and resort villa accommodations.
The stately Osprey Point and Turtle Point Clubhouses offer the perfect setting for smaller groups with indoor and outdoor space with traditional settings such as boardrooms and banquet halls. The Osprey Point Clubhouse offers 1,392 sq. ft. of space with an additional 1,338-square-foot covered veranda with beautiful views Osprey Point's fairways and can accommodate 80 people for a banquet and 125 for standing receptions. Turtle Point Clubhouse can accommodate between 24 and 380 guests and features the 3,540-square-foot Legends Room and the 810-square-foot Drawing Room that is suitable for groups up to 50 attendees. All meeting spaces are fully supported by state-of-the-art audio-visual capabilities.
Legendary Design, Superior Play
In 1991, the U.S. and European teams of the Ryder cup embarked on what became known as "The War by the Shore," at Kiawah's Ocean Course, earning its place in the number five slot of Golf World magazine's top tournaments of the decade. Golf Digest ranked the duel as the 18th most defining moments in the history of the game. America came out on top that day, winning back the Ryder Cup after losing it to Europe in 1985 and 1987. In 2012, that same course became the stage for Rory McIlroy's triumphant win at the PGA Championship.
Now, planners can provide guests with a champion-caliber golf experience with The Kiawah Ryder Cup Experience, which includes three rounds of golf, three nights accommodations, opening and closing receptions with beer and wine, breakfast served every morning and on-island transportation. A streamlined pricing model includes all taxes and service charges, simplifying the budgeting process for planners. The experience package requires a minimum of 12 attendees for booking.
Kiawah offers an immersive golf experience at The Cottages at The Ocean Course with 3,800 sq. ft. of space, including four guestrooms—each with king-size beds, custom furnishings, and full amenities—with access to everything Kiawah's resort has to offer. The Ocean Course Cottage Experience includes a daily round of golf, unlimited use of the resort's driving range, equipment management provided by the Ocean Course staff and a complimentary breakfast served daily. Planners can also enhance guests' stay with catered private dining prepared by resort chefs and bars stocked with beverages based on guest preference.
This article appears in the October/November 2022 issue. You can subscribe to the magazine here.