The Pearl Hotel
Beach towns rule here, with 16 neighborhoods along 26 miles of sandy, white beaches. Banking on its beaches, South Walton is very protective of its natural habitats and wildlife, such as rare coastal dune lakes and loggerhead sea turtles. In fact, more than 40 percent of area land is federally preserved from future development.
"South Walton is renowned among savvy meeting planners for its expansive natural beauty outside the resort and conference room walls," says Pamela Watkins, director of sales for Visit South Walton. "Beyond the white quartz sand and turquoise waters of the Gulf of Mexico, there is a genuine lifestyle that values state parks over theme parks and the sunset over the jet set. With 40 percent of land held in state parks and preservation, opportunities for paddleboarding, hiking, biking and bird-watching abound for groups looking for something more than a typical vacation destination for their event."
Several major meeting resorts have earned Florida Green Lodging designations, including Hilton Sandestin Beach Golf Resort & Spa, WaterColor Inn & Resort and Sandestin Golf and Beach Resort. Initiatives include extensive recycling and conservation programs, and inviting local farmers to collect composting materials such as peelings, rinds and coffee grounds from kitchens.
One of the best-known conservation projects is South Walton Turtle Watch, which formed in 1995 and is funded by Visit South Walton. Although the loggerhead sea turtle is one of the common species in Florida, it has been listed as an endangered species since the 1970s. Turtle Watch volunteers walk the beaches looking for turtle tracks to make sure nesting females are safe and hatched newborns reach the sea safely.
E. O. Wilson Biophilia Center in Freeport is an environmental educational facility situated in the Longleaf Pine ecosystem, which is regarded as the sixth most biologically diverse area in the continental United States. Less than 2 percent of the ecosystem remains intact, which makes the center the perfect place to educate visitors on the importance of biodiversity and to encourage conservation, preservation and restoration.
Must See
The Pearl Hotel is a AAA Four Diamond and Forbes Four Star luxury property in South Walton. One of the top event venues in the region is its Havana Beach Rooftop Lounge, which was renovated earlier this year. This executive getaway features 55 guest rooms and suites, with balconies that offer views of the Gulf of Mexico's turquoise waters and sugar-white sands. There's 5,500 sq. ft. of indoor and outdoor event space. The Pearl provides guests with access to complimentary bikes, discounted kayak and standup paddleboard rentals, four golf courses (two private) and six pools.
Meeting Hot Spots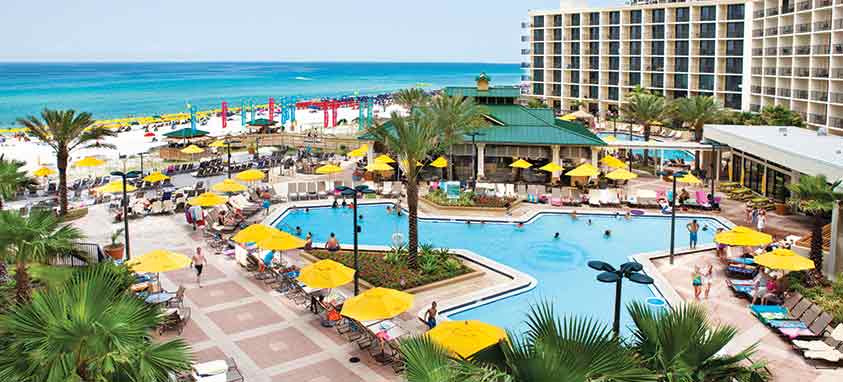 Hilton Sandestin Beach Golf Resort & Spa in Miramar Beach completed a $30 million renovation last year. The largest full-service beachfront resort in Northwest Florida features 602 guest rooms and suites, and 52,000 sq. ft. of event space, including the 9,504-square-foot Emerald Ballroom and two large outdoor decks.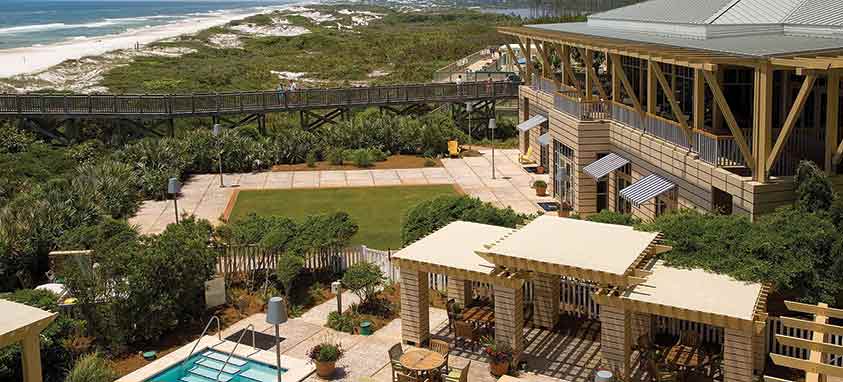 WaterColor Inn & Resort is a Forbes Four Star beachfront property. It has 9,921 sq. ft. of indoor and outdoor meeting space, including LakeHouse, which holds up to 250 guests. The resort features 60 luxury guest rooms and more than 200 rental homes. Canoe and kayak rentals are available onsite.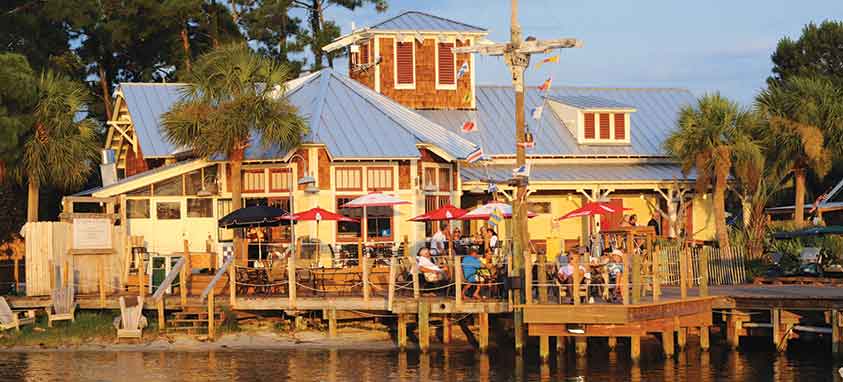 Sandestin Golf and Beach Resort encompasses 2,400 acres in Miramar Beach. The resort has 65,000 sq. ft. of event space. The 33,000-square-foot Linkside Conference Center includes a 12,600-square-foot exhibition hall. There are around 1,300 accommodations. The four golf courses help create a terrific environment for incentives.