Why does American Express Meetings & Events produce the Global Meetings Forecast each year?
We produce the forecast to identify key meeting activities and trends on a global and regional basis, and to help meeting professionals and executives strategically direct and make effective use of their investments. This forecast is helpful for meeting planners, attendees, suppliers and the broader meetings and events community, as it provides an industry outlook for the year ahead.
What is one of the main highlights of the 2016 Global Meetings Forecast?
This year, I am pleased to see that for the first time in three years, positive economic trends and the global expansion of companies will drive meetings activity growth across all regions in 2016. While doing more with less was the mantra for 2015, doing more with a little bit more is the new mantra for 2016. This is a welcome change for the industry. A key highlight from the 2016 global forecast is that next year companies will be expanding their budgets as they continue to grow meetings programs.
What is the projection for face-to-face, virtual and hybrid meetings?
While experts suggest that people are becoming better equipped to manage or attend virtual and hybrid meetings, their usage does not appear to be rapidly increasing. Most organizations do not appear to have a clearly defined virtual policy or strategy for utilizing these types of solutions. Experts and suppliers alike continue to highly prefer face-to-face interactions through meetings and events.
How will new technology affect the industry in 2016 and beyond? What types of new technology are likely to develop?
Across all our customers, we are seeing an increased use of meetings technology of all kinds among meeting planners. Mobile apps and social media usage are becoming increasingly common and effective tools in increasing engagement and generating greater event effectiveness. In 2016 and beyond, we can expect meeting planners to continue to utilize interactive and engaging technologies.
How will incentive meeting trips change in 2016 and beyond?
As a result of recent economic growth, companies are renewing their focus on employee-centric meetings by planning a greater number of incentive meetings and special events next year. At the same time, meeting planners are also implementing processes to ensure the right audiences are in attendance to further maximize their returns on their meetings investments and increase compliance.
Do you sense that millennials are generally pleased with how they are accommodated in the meetings industry? What can be done to make them feel more a part of it?
The millennial generation wants to be stimulated, inspired, educated and engaged. The good news is that the vast majority of meeting planners are already realizing the potential of mobile use for events and are utilizing event apps more so than ever before. Some companies have started to enhance the experiences for their millennial travelers through interactive offerings and tailored food and beverage options designed specifically for this younger generation of travelers.
What are a couple of the main issues facing the global meetings industry?
One of the main issues is that average group hotel rates are expected to rise between 1.5 and 4.2 percent in 2016, putting increased pressures on individual meeting budgets. And as organizations grow their programs and increase meeting spend, the need for policies and processes that drive compliance is critical. Another key issue, particularly in emerging regions, is owners and planners from outside the region face new challenges in terms of learning a new cultural and business landscape.
---
Born and raised: Beirut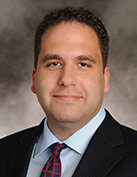 Education: Bachelor's degree in mechanical engineering from McGill University in Montreal; MBA from York University's Schulich School of Business in Toronto
Career: Senior vice president and general manager for American Express Meetings & Events; formerly served in leadership positions involving financial services, pharmaceuticals and the manufacturing industry at American Express; also held several leadership positions with Electronic Data Systems