Meeting planners and suppliers kicked off 2015 in style at Smart Meetings' January event at newly renovated The Ritz-Carlton San Francisco. Event professionals networked and took advantage of one-on-one appointments with premier properties and destinations.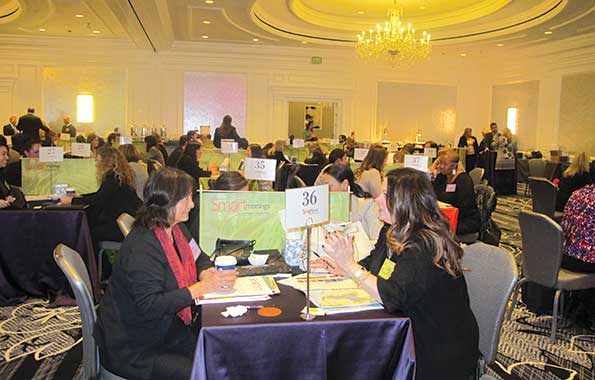 In the morning session, motivational speaker Allison Massari shared her story of courage following two horrific car accidents. The midday break featured croque monsieurs and beignets. Guests were pampered with treats from Susie-Cakes and gift cards from Nike, while magician/comic Robert Strong provided entertainment. Lucky participants took home raffle giveaways, and everyone was a winner at SmartBingo.
After a gourmet lunch in The Ritz's spectacular tented patio atrium, keynote speaker and industry expert Mike Dominguez, senior vice president of corporate sales for MGM Resorts International, discussed the state of the industry, and where it is headed in the future.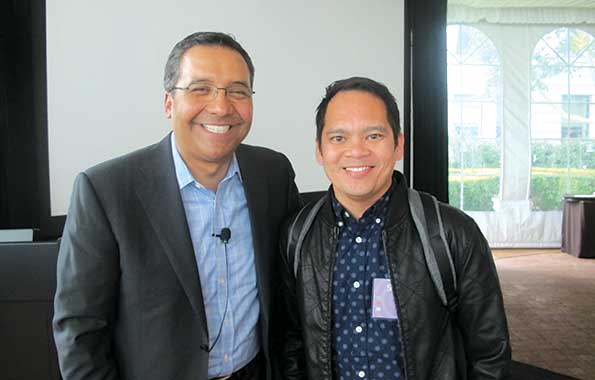 Thank You to Our Sponsors
Allison Massari
eSpeakers
Etouches
Image Screens
MGM Resorts International
Napa Valley Linens
Nike
PC/Nametag
PSAV Presentation Services
Robert Strong, The Comedy Magician
Silver Digital Media
SusieCakes
The Ritz-Carlton, San Francisco
Wineskin
---
"It was my first Smart Meeting. I enjoyed the format and felt the interactions were valuable. Here's to a productive and prosperous New Year!"
–Jerilyn Taylor, CMP, National Corporate Meeting Services, Kaiser Permanente