Checklist for a new meetings world
Reinventing Live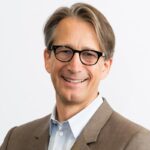 Everyone wants to know what comes next. After a year of sheltering in place, what will be different—other than an abundance of facial hair and stretchy pants—when we return to F2F? Industry veterans Denzil Rankine and Marco Giberti took the time to do the necessary crystal-ball gazing and soul-searching required to write Reinventing Live: The Always-On Future of Events, so we asked them to share a vision for what new challenges and solutions await.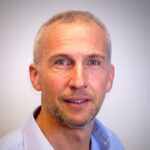 The pandemic tea leaves are pointing the pair toward a world where event organizers are facilitators of business, connections, education and advocacy. "Events are all about building communities and nurturing customer relationships year-round with the use of event technology at its core," according to the book's coverlines. In fact, in the authors' telling, digital platforms with highly engaged communities are already adding events as a seamless extension of their services.
To compete, organizers will have to do nothing less than change the mindset of their organizations—and get into the business of being value-adding community catalysts. That will require a reorientation of priorities at the highest level. To that end, the pair included the following coordinates for a meeting that meets the expectations of tomorrow's attendees. They offer it as a to-do list for CEOs of event organizations.
CEO Checklist—10 Things to Do
1. Vision
Do you have a three-to five-year vision for the business that is markedly different from pre-Covid?
2. Strategies
Does your brand have customer-first strategies that defines its purpose in the community, which is known throughout the organization?
3. Value proposition and revenue model
Do you have a revenue model aligned with your value proposition as a community catalyst? Are you taking an OOO approach and defining new business models that will deliver a new revenue mix?
4. People
Does HR strategy define which talent is "fit for purpose" in the new world; is there a plan for training, replacement and recruitment to create winning teams with the right skill sets?
5. Incentives
Are incentives correctly aligned, fostering a culture of innovation with reward for risk taking and not punishing failure?
6. Operating model
Have you redesigned your operating model to accommodate customer-first, digitally focused community engagement, as opposed to simply operating as an event organizer?
7. Data
Do you have a clearly defined data strategy and roadmap, with data usable for analytics and a data-led, decision-taking culture?
8. Marketing
Is marketing at the heart of the organization and represented at the board; do you have a plan for digital skills to become endemic?
9. Metrics
Have you updated the metrics and KPIs with which you are assessing the business, using forward-looking performance metrics that are digitally relevant and led by customer needs and satisfaction?
10. Capital structure
Do you have the right capital structure with the liquidity and financial stability for R&D, tech and innovation investments as part of your post-Covid business plan? Has a budget for investment and R&D been agreed with your shareholders/stakeholders?