They offer a mix of spontaneity, collaboration, wellness and hyper-local experiences
Not so long ago, meetings and conferences were pretty much all straight-forward business, organized in a somewhat standard itinerary format that included long sessions and breaks offering generally unhealthy food and drinks. Downtime activities included meals and entertainment at some of the most popular local establishments.
My, how things have changed! Itineraries for meetings and conferences now are all over the board, and often include highly focused breakout sessions, lively entertainment and spontaneous, informal gatherings, among other things. Healthy meals are trending, as are deep, hyper-local experiences that enable attendees to immerse themselves in local culture. In fact, meetings are increasingly transforming into retreat-like gatherings that are much more informal, spontaneous and collaborative, and focus on attendees' holistic personal and professional growth by offering wellness and culturally enriching options.
"In 2018, transformative meetings will take center stage," says Jen Leighton, catering and conference services manager at Sunrise Springs Resort in Santa Fe, New Mexico. "Outdoor activities will ramp up. Mindfulness will become mainstream. We have groups requesting localized activities such as making prayer sticks. Groups are also favoring wellness, energy, creativity and activity breaks over coffee breaks."
Here are some exciting new developments regarding this growing trend.
Key Finding in Kindred Survey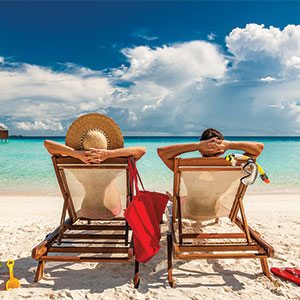 This transformation is reflected in an important finding in Kindred Resorts & Hotels' 2018 survey, which asked executives at its 63 properties in the United States, "What is one meeting trend you think will be most popular in 2018?" Half of those responding forecast a rise in retreat-style meetings and the time allotted to experience the destination, a whopping 32 percent increase over the previous year.
Bree Brostko, managing director of Kindred, a collection of independent hotels and resorts, says that she isn't surprised about executives' forecast that there will be more retreat-style meetings in 2018, since they are especially suitable for the company's hotels and resorts. But the 32 percent rise is noteworthy, and suggests a more widespread trend.
"Providing an authentic experience is on almost every meeting planners' agenda in 2018, either by allotting a half-day of free time or incorporating a local experience with team building," responded Charles Mullins, director of sales and marketing at The Naples Beach Hotel & Golf Club in Florida, in the survey. "The long meeting day is gone. Adding a day, but having a shorter general session, frequent breaks and more focused breakouts that cover specific topics is the trend today."
The Growing Need for Purposeful Programming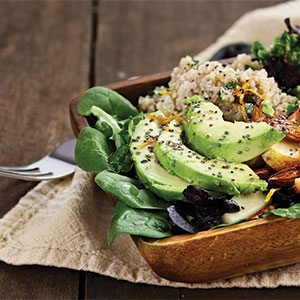 Brotsco feels that the new format requires planners to be attuned to the benefits of each possible change.
"It requires everyone to be more purposeful with programming and ask questions such as, 'What is the purpose of this break?' and 'Does the educational session need to be 45 minutes? Can it be accomplished in 30?'" she says. "As our attention spans decrease, everyone must be creative and nimble to keep attendees engaged."
She says that planners have been increasingly requesting more nontraditional spaces —such as beaches, hotel lobbies, poolsides and restaurants, during their closed hours—for breaks and breakouts. Brotsco feels that these new spaces facilitate breaking down barriers, while increasing communication and camaraderie.
The trend toward more healthy food—including vegetarian, and, increasingly, vegan choices—has been very well-documented. Instagram-worthy nonalcoholic beverages—which incorporate craft bar elements such as homemade tonics and shrubs, only without the alcohol—have also begun to trend, Brotsco says.
The Extraordinary Benefits of Hyper-Local Experiences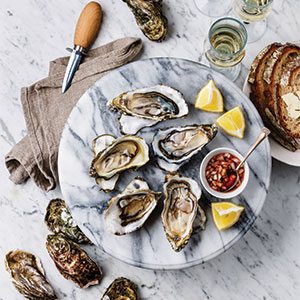 At first glance, attendees' interest in hyper-local experiences could be viewed as a desire for more vacation-like trips. In a sense, it is, but the adventures also generate energy, inspiration and insights that carry over into meetings and life, in general.
"New experiences, whether they be in the new locations, or with new cultures or new food, expand our understanding of the world and our perception of the world," Brotsco says. "This expanded awareness is automatically beneficial for both attendees and companies. Employees who leave conferences with experiences can bring new problem-solving perspectives to the workplace."
The desire to more avidly experience destinations is reflected in the growth of bleisure travel. Data from the Global Business Travel Association in 2016 showed that 37 percent of North American business travelers extended a work trip for leisure, broken down by millennials (48 percent), Gen X (33 percent) and baby boomers (23 percent).
Kindred offers many types of hyper-local experiences. Some resorts establish partnerships with local businesses to arrange hyper-local activities. For instance, The Tides Inn in Irvington, Virginia, offers a visit to Virginia Oyster Academy that includes varied, behind-the-scenes experiences, including a boat trip with a local waterman.