The future of F2F, virtual and hybrid meetings
The MTA Team on call: CEO Marnie Battistini and Director of Strategic Development Laura Noel
MTA Core Value (one of four): Apply innovation throughout the company.
Smart Tip: Don't forget, the goal is to deliver the message successfully; use whatever method it takes to do that.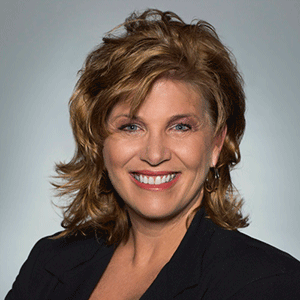 For more than 20 years, Miller Tanner Associates (MTA) has specialized in events for the pharmaceutical, biotechnology and medical-device industry. In fact, the company has managed more than 2,800 such events in 55 countries and is now focusing on how to engage attendees for the next 20 years. Smart Meetings sat down with two leaders from the team to learn how best to adopt emerging meeting formats.
What is the future of events—physical, virtual and in between?
Marnie Battistini: This company started with face-to-face meetings. That is still a core competency and not something that I think will ever go away. Still, for each meeting, you have to think about the message, the audience and the culture to determine the best approach. If you are trying to create relationships, face-to-face is exceptional.
But some things lend themselves well to virtual and hybrid meetings. Training works well in an online format. Plus, eLearning has the bonus of being available on-demand for future attendees. And, you can include polling and assessment questions to see in real time if people are getting the message.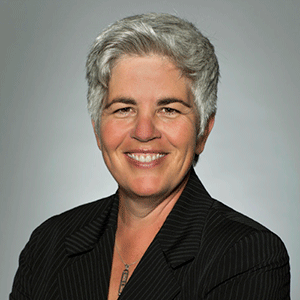 Bringing in people who aren't physically in the room can make a lot of sense. I am experimenting with holograms for my next event. At a meeting like Smart Woman Summit, if a hologram of Facebook Chief Operating Officer Sheryl Sandberg were captured live but beamed in as a hologram, that could have been impactful.
Laura Noel: If something time-sensitive needs to include people in different time zones, virtual meetings optimize for that. Hybrid meetings can help manage travel, health issues and visa challenges. Also, it's not crazy money anymore: The technology is getting better and more affordable every day. A virtual meeting is about one-tenth the cost of a face-to-face meeting. For the cost of flying someone to Cabo for a sales meeting, you can bring in a superstar to do the opening monologue, filmed in another city.
What are the strategic reasons to plan a virtual or hybrid meeting?
MB: Cost and efficiency are two strategic reasons to plan a virtual or hybrid meeting. Plus, we can gather data on each person in attendance and adjust messaging as needed. Tracking programs can see if someone is multitasking and message them if they are cruising the internet. Similarly, polling questions spaced throughout the presentation can show whether attendees are engaged until the end. Meetings places in VALTs, an on-demand trainer, can include translation on the screen to engage all the senses—reading, hearing and seeing.
How do you help people overcome fear of emerging technologies?
MB: The virtual medium can heighten people's self-conscious tendencies. We address their fears by advising clients to use green screens placed behind them with appropriate branding we create and install. We also set it up so the focus of the video stream moves to feature whoever is speaking. Showing real people's faces engages the human spirit—an important element in effective meetings. Sharing case studies and budgets is a great way to illustrate the benefits.
How can planners be sure they are doing virtual right?
LN: Send out surveys before the event, so you can build the presentation around what attendees want.
MB: We have learned a lot from all the events we have produced. Here are a few tips.
Ideally, a virtual meeting is three hours max.
Rent out platforms (instead of owning one) so you can pick the right one for each need.
Coach speakers on everything from voice and posture to how to present into a box and look sincere. That includes practicing in advance and being ready for any scenario.
Ask questions to determine if attendees comprehend the essence of the material and make the questions fun whenever possible.
Survey in real time with an easy rating system (stars, for example).
Finally, have a tech person on the call to troubleshoot and act as producer.