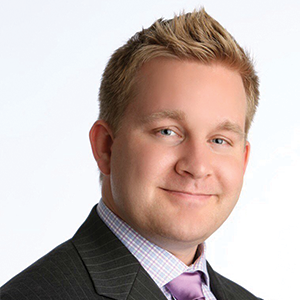 Name: Beau Ballin
Title: Senior Director and Business Development, Carlson Wagonlit Travel Meetings and Events
The Carlson Wagonlit Travel 2019 Meetings & Events Future Trends study found increasing demand for meetings—and increasing costs—an average of 3.7 percent more expensive globally for hotel rooms. What is causing that and how are planners adjusting?
Demand for meetings is outstripping supply in North America because of the strong economy, leading to an average increase of 2.8 percent there. Even with 630,000 new guest rooms planned for 2019, in many cities, a shortage of big-box properties with more than 500 rooms and substantial meeting space is leading many to consider surrounding areas. San Diego, California; Toronto, Canada; and Nashville, Tennessee, were called out as cities to watch based on increases in booking data.
Not all big cities are the same. Some have always been popular. Las Vegas is one. It is on the verge of reinventing itself again. Fifteen years ago, it tried to market itself as a family destination. Now it is going back to being all about luxury and celebrity chefs and, most recently sporting events—including esports.
New York City has added 45,000 rooms over the last 10 years and another 18,000 are expected by 2020, which could help to moderate rates there.
The commission cuts announced last year by Marriott, Hilton and IHG at their North American properties have not hit most budgets yet and could result in higher costs for meetings and event programs in 2019.
The size of meetings is also getting bigger according to the report. Why?
At one time, virtual events were seen as solution for sales meetings, but companies have discovered that face-to-face meetings are critical for growth. That is the key to driving business objectives and that is why meetings between 101 and 500 people are increasing the fastest.
The report called Asia Pacific "the forefront of growth for 2019." Why?
It is a bright spot; the growth there is incredibly dramatic. The economy and sheer size of the events is amazing. A large event in North America is usually considered about 500–1,000 people. In Asia, a meeting would have to be 10,000 people or more to be considered on the large side.
The growth is in Vietnam, Myanmar and the Philippines, where multinational companies are growing their presence. But it is also due to an increase in incentive trips to places such as Bali, business meetings in Singapore, and gaming events in Hong Kong or Macau. Hundreds of thousands of people watch esports online, but as many as 50,000 show up to see it in person, just as Americans would watch football. That requires production and staffing on a large scale.
To accommodate this demand, more than 4,200 hotels are in the pipeline for a total of 900,000 new guest rooms. Still, hotel rates are projected to increase by up to 5.1 percent and airfare by up to 3.2 percent in the area.
Are you seeing similar growth in Africa?
There is more air lift, so it is easier to get there. The meeting infrastructure isn't quite there yet, however. South and North Africa are bucket-list destinations for a lot of travelers and there is more awareness, but it will be a long while before it really takes off.
What was the biggest trend you saw?
It goes back to the word "experience." Planners are focused on delivering unique and memorable experiences. Meetings are not a logistics operation. Success is more than getting people there on time and delivering on budget; it is about figuring out how to make it meaningful.
CWT's Tech Company Watch List
Cloudbooking.com—online hospitality booking tool integrates management of vendors, visitors and services such as coffee, cabs and desks.
Delegla—microsite alternative to mobile apps centralizes invitations, registration, voting and live Q&A.
Go Moment—AI-powered text concierge can answer in multiple languages and analyze guest satisfaction based on message tone.
Datakalab—facial coding and neuroscience tool measure audience attention and emotional commitment during presentations.
Eva—event chatbot provides immediate text answers about sessions and helps attendees connect with other delegates.