Q&A with Mike Mason, Vice President of Sourcing and Hospitality Solutions, etouches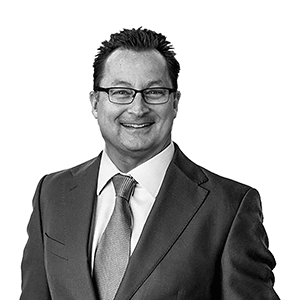 Home: Orlando
Education: Central Michigan University
Accolades: Named "Visionary" in Smart Meetings 2016 Supplier of the Year Awards
Affiliations: Served on ASAE board of directors and was a member of MPI marketing committee
Prediction: "I don't see meetings ever going away."
You have been in the meetings industry for more than 30 years. How has your experience helped you better understand the needs of both professionals who produce events and attendees?
I cut my teeth on the operations side at Orlando World Center Marriott in the late 1980s. I saw what made an event successful. I then moved to sales and was lucky enough to be involved in opening three hotels, including Gaylord Palms Resort and Convention Center in Kissimmee, Florida, and El Conquistador Resort Golf Club in Puerto Rico. I witnessed the process of creating something from nothing while I honed my selling skills by convincing groups to book based on crayon drawings.
I also learned the importance of telling the right story to fit the audience. We were competing with some of the finest hotels in the world, so we had to stand out. When I was in Puerto Rico, instead of just telling [planners] the number of miles from the airport to the property, every site inspection included a helicopter ride. And I made sure there was a welcome sign on the roof with the logo of the visiting company. Touches like that made all the difference.
One of the things that made my job easier is that these were high-quality properties with an intense focus on service. I like to say I worked at hotels I could not afford to stay at. They understood the importance of every detail. That is particularly important for the meeting professional who relies on the hotel to provide a memorable experience.
In 2010, you started Zentila, a software company that helps companies track conference budgets. What was the problem you saw that needed to be solved?
The term "RFP fail" was coined because the system for collecting information and booking events was simply not working. Sales organizations were inundated with generic RFPs, and were not responding to all of them or not responding fully. Productivity was plummeting and it was not efficient for anyone. There had to be a better way to source and book meetings that respected the time of the sales people and delivered the thoughtful answers the customer needed to make good decisions.
We came up with what we called a booking solution. This technology enhances relationships rather than taking the place of human interaction. It helps paint a picture of the value at each property, and makes the proposal and billing paperwork flow easier.
In 2016, the event management software company etouches acquired Zentila, mobile company Tapcrowd, venue sourcing company InEvention and smart badge company Loopd. At that point, you joined their executive team. Now etouches has been acquired by the private equity firm HGGC. How has this transition been for you?
We share a vision about the importance of using data to deliver inclusive experiences. Our strategy is to enable customers to make better decisions in real time. We want to get beyond the tactical role and use evolving technology such as artificial intelligence to bring people together in meaningful ways.
The needs of suppliers and event managers has changed rapidly in the last two decades. etouches recently conducted a survey about pain points planners face every day. What did you find?
More than half of respondents said registration was a challenge. Planners used to look for ways to save time by speeding up the registration process. Now registration is seen as a way to enhance the attendee experience by gathering and delivering information in personalized, meaningful ways.
We were surprised to learn that although communicating with attendees is important to most respondents, only half employ mobile apps. That is where we can serve in a consultative role to help groups of all sizes incorporate easy technology solutions to help meet their goals.
The other thing we found is that almost half of the people who answered our question about how they measure the success of an event said that attendee satisfaction is the most important measurement. That ranked higher than revenue or lead generation. It really is all about attendees, because we know we won't be good at any of those other things if we don't have happy attendees.
What is your prediction for how meetings will be different in 2018 and even 2028?
There will no longer be static agendas. We will gather around pop-up discussions and work together in compelling ways.
The more technology helps people meet online, the more important it will be to take the next step and meet face to face. I don't see meetings ever going away.