MPI explores new territory with mega-events series
Meeting Professionals International (MPI) is hosting a series of field trips that escorts members behind the scenes of some of the most prestigious mega-events in the world.
Last month, MPI's Experiential Event Series made a stop in Las Vegas during CES, the largest international consumer technology trade show. Part hands-on learning and part peer-to-peer networking, the Las Vegas event allowed 19 participants to interact with CES producers and executives who spent valuable time with the group and provided unparalleled insights about experiential marketing.
"CES was a great event for our members to experience for a number of reasons," says Matthew Marcial, CMP, CAE, senior director of events for MPI. "Our attendees really seemed to value the face-to-face time with some of the CES leadership, including the head of transportation, who gave our group an opportunity to learn about the logistics of transporting more than 175,000 people for this convention."
Series participants also met with head of security for Las Vegas Convention and Visitors Authority to get an in-depth look into some of the security and risk-management decisions made for this year's event and how the organization coordinates efforts on local and global levels. Executives from MGM Grand Hotel & Casino provided insights into how they manage one of the world's largest conventions in-house.
Participants earned 20 hours of continuing education credits, plus gained exposure to the latest consumer technology and trends that impact the meetings and events industry.
"Being on the show floor at the Las Vegas Convention Center on the first day and taking in all of the awesome sights, sounds, excitement, energy and human interactions was sensory overload," says Betsy Bondurant, CMM, CTE, president of Bondurant Consulting. "The behind-the-scenes entry that would otherwise be inaccessible and face time with key staff members from the CES planning team were valuable."
The next experiential event will take place in March during South by Southwest Conferences & Festivals (SXSW), the annual music, film and emerging technologies conference and festival in Austin, Texas. This mega-event is regarded as an epicenter that fosters creativity and discovery, generating $317.6 million in 2015. The MPI certificate program will take place March 17–19 and will specialize in festival production.
The Experiential Event Series made its debut in Atlantic City, New Jersey, in September, when MPI partnered with Meet AC, Caesars Entertainment and the Miss America Organization.
Women in Events
The Association for Women in Events (AWE) will celebrate its first birthday next month with support from throughout the meetings industry. Open to all event industry professionals, including men, AWE has announced that Stephen Peeler and Brad Weaber are its first founding supporters. Peeler is vice president of development of ASAE Foundation. Weaber is chief innovation officer of Connections Housing.
"I encourage my friends, peers, former co-workers, fellow association members…and all event professionals to join me in supporting this valuable cause," Peeler says.
The AWE mission statement calls for the organization to be an inclusive community dedicated to the professional advancement of women in all facets of the events industry. Membership benefits include access to the AWE coaching program through the organization website, events calendar, membership directory and subscription to the e-newsletter.
"This year will be the catalyst for the movement," says Carrie Abernathy, CMP, CEM, CSEP, co-founder and president of AWE.
---
Lyons in the Spotlight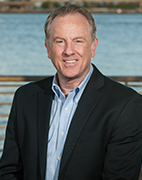 Michael Lyons plays Speaker of the U.S. House of Representatives in the hit Netflix series House of Cards. He also continues to play a significant role in the meetings and events industry as a motivational speaker and star of Smart Meetings TV, which was launched in October at IMEX America.
A former hospitality and meetings executive, Lyons will be speaking during this month's Global Pharmaceutical and Medical Meetings Summit in Philadelphia on Feb. 10. He will be joined by Agnes Canonica, CMP, CMM, HMCC, to co-lead a seminar, "Enhancing and Positioning Your Personal Brand."
"I enjoy speaking to groups because I feel a need to share and pass on some of the insight and wisdom I have gained throughout my life," Lyons says. "As the meetings industry looks for the next generation of talented thought leaders, helping those knowledgeable professionals rise to the next level in their careers requires a focus on managing and developing their personal brand."
The workshop will walk participants through a road map of how to build and sustain their personal brand. Participants will learn how to clear a path for recognition, establish trust and rise to the top. Some of the takeaways will include how to create a distinct value proposition; develop accurate and effective self-appraisal skills; discover the abilities required to transform good ideas into an actionable game plan for success; and implement public speaking tips and tricks.
The fourth annual Global Pharmaceutical and Medical Meetings Summit will run Feb. 10−12 at Philadelphia Marriott Downtown.