The heroic response of meeting profs to war
4,700 Ukrainian civilians, including nearly 400 children, have been killed during the unprovoked Russian invasion, and a whopping 12 million Ukrainians have been forced to flee their everyday lives, with 5 million of them crossing their country's borders as refugees. That's as of late June, and the numbers keep rising daily. Of course, soldiers' lives lost tally thousands more, on both sides of the conflict. But in this tragic and unnecessary war there have been other nearly overlooked casualties—including meetings and events in Ukraine, which has been sent spinning off its axis as well.
To cite but one example, an international trade fair, Kyiv Technical Fair '22, was scheduled for early April at International Exhibition Centre (IEC), the country's main expo hall, in Kyiv. As with most of its scheduled events, the IEC website now reads, "The date of the exhibition is being clarified."
In defiance, in bravery, some events are still being staged, however.
On a recent evening, attendees took their seats among boxes of medicine, first-aid kits and intravenous tubes. "The war in Ukraine has upended the meticulous planning that has gone into the Lviv Philharmonic's annual summer music festival for four decades," reported The New York Times. "But for musicians and the audience, the show must go on."
Air-raid sirens sounded before the concert, which featured Mozart's Requiem as a tribute to the Ukrainians lost during the months of war. At its conclusion, tears streamed down the faces of members of the orchestra and audience. "We need to come here," one attendee, a headmistress at a local academy, declared. "This is the place we need to be most of all."
Unnamed planners made it possible for these Ukrainians, who needed each other's company, to gather. In the face of this existential challenge, they needed to meet.
More widely, though, what has been the response by meeting and hospitality professionals to this fearsome challenge? You've barely survived a pandemic. How do you react to war? You will not be surprised to hear that the answer to this question is: heroically.
The Initial 'Avalanche'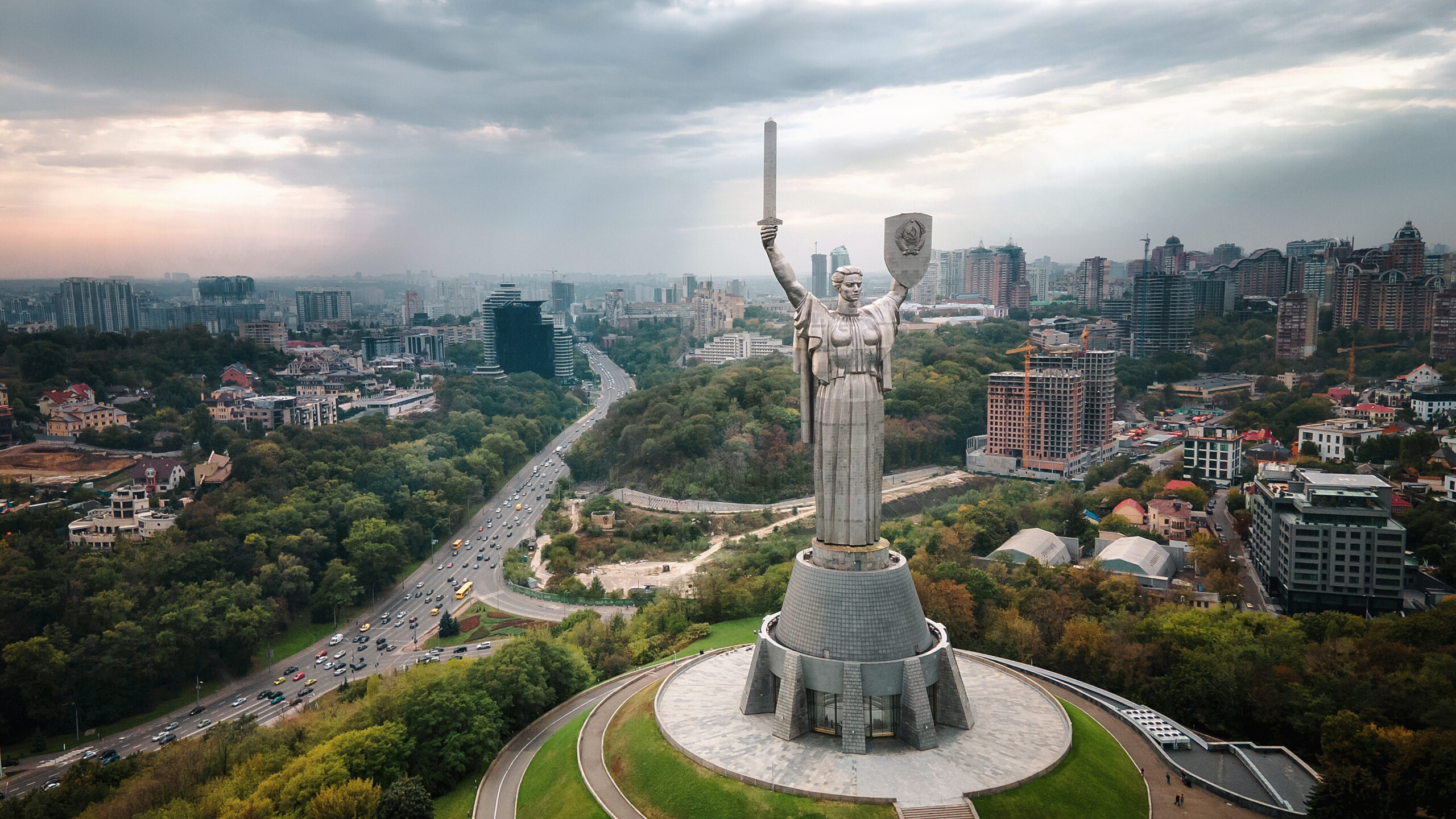 On February 24, Kyiv and several other Ukrainian cities were hit by ballistic missiles, and the army of the Russian Federation attacked airports and military targets in Ukraine's south and west. The feared invasion, threatened for weeks, was underway.
You know that economic and other sanctions against Russia from much of the world were swift and extensive. As were statements of condemnation. And in ways not seen since 9/11 in reaction to a geopolitical event, the meetings sphere stood front and center.
Prominent among those who quickly took a stand were our best-known global acronyms. The IMEX Group, which had been forced to cancel its exhibitions due to the pandemic for the past two years, banned Russian state enterprises from its resumption of IMEX Frankfurt, in late May. PCMA decried the "unprovoked and unjustified attacks on the people of Ukraine" and said the organization condemned "acts of evil against innocent civilians." It pledged $10,000 through PCMA Foundation to the American Red Cross' Ukrainian Humanitarian Crisis relief fund.
Read More: Lessons from IMEX Frankfurt to Look for at IMEX America
MPI postponed plans to inaugurate a chapter in Russia, suspended business with Russian companies and protested "acts of aggression from Russian forces." Events Industry Council (EIC) declared: "The military invasion of Ukraine is in direct conflict with the values that all of us who serve the Events Industry Council and our global community passionately believe in, and we strongly oppose any form of violence and oppression that negatively impacts the safety and security of those that work in the events industry across Ukraine, their families, colleagues, and indeed all Ukrainians."
Destinations International kicked out its only Russian member, St. Petersburg Convention Bureau, declaring it would "not engage in further business in Russia until a peaceful resolution takes place." Society for Travel Excellence (SITE) added its voice "to the avalanche of global voices" in Russian condemnation…
…But then SITE, in particular, did much more.
The Refugee Response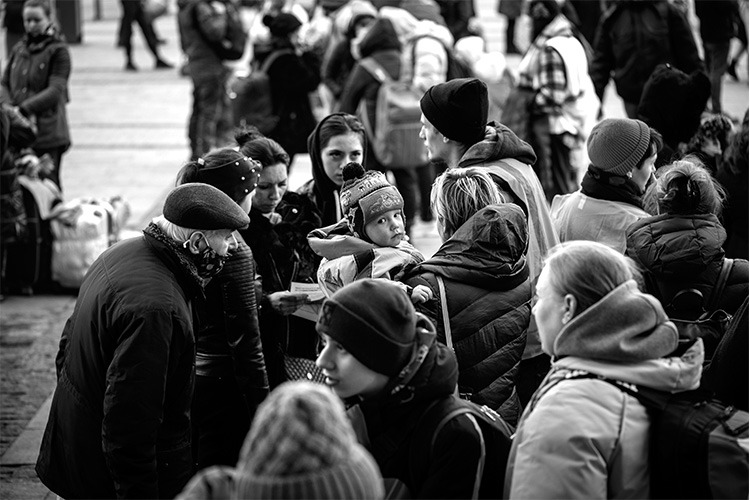 Undeniably, one of the great strengths of the meetings industry is its global reach. SITE is based in Chicago, but among its chapters in 90 countries worldwide is SITE Poland, the country that has led the humanitarian effort to aid the flood of Ukrainians escaping to safety.
Grazyna Grot-Duziak is president of SITE Poland. With over 30 years in tourism specializing in business travel and MICE, she founded Weco-Travel Meetings & Incentives, which has four offices in Central Europe. "I can say that 100 percent of our members helped Ukraine and refugees in different ways," she says, "And it seems that at least 90 percent of our industry [in Poland] was involved in helping."
In a formal letter to SITE Global, SITE Poland asked for support for Ukraine and its refugees. The chapter recommended charity organizations located in Poland that were helping in the refugee effort, as well as a special fund set up by SITE Poland, which Grot-Duziak says received some $3,700 from other chapters and individuals in the U.S., Canada, Germany and France. The board of directors of her chapter is deciding whether to use the donations to support students from Ukraine for the next semester or buy first-aid kits.
Help from SITE Poland members came in much more hands-on ways, too. Like offering up extra rooms in their own homes to refugees, donating food, buying clothing and hygiene items and delivering these to the border in their own cars, a journey of more than 280 miles from Warsaw. Grot-Duziak says SITE members also worked as volunteers at train and bus stations, using their MICE skills to help with translation and logistics.
Especially in the early days of the war, before government help was more organized, Grot-Duziak and her colleagues created "information hubs, where we collected information about free flats, free space to use, free seats in cars from the border to their destinations, plus specific needs like kids' carriages and equipment for the handicapped."
She downplays these personal efforts, saying, "Everyone has helped or is helping, and it is not appropriate for us to brag about it." As an aside, Grot-Duziak mentions that the harm the conflict has wreaked extends to MICE business in Poland. "We have signals from corporate clients…that Poland is temporarily not being considered as a potential event location as a result of the situation abroad," she says.
"SITE Poland members offered up extra rooms in their own homes to refugees, donating food, buying clothing and hygiene items and delivering these to the border in their own cars."
As an industry, we've become accustomed to seeing the very convention centers and sports arenas we use for our meetings and events transformed overnight into rescue shelters in the wake of natural disasters like floods and hurricanes. Compared to a shelter from the storm, though, the refugee effort was exponentially greater in scale, involving international cooperation and staggering logistics.
As the rushing river of refugees spilled into neighboring countries, these sprawling facilities in Poland and beyond quickly became temporary homes for those fleeing war and devastation in their cities, towns and villages.
In Poland in early March, Ptak Warsaw Expo Trade Fair and Congress Center converted one of its six modern halls into the 1.6 million-square-foot Ptak Humanitarian Aid Center, with housing, play areas and canteens, and also created Medical Town, with resuscitation, observation, gynecology, pediatrics, internal medicine and treatment rooms, and Europe Bus Station, a humanitarian hub that arranges free transport for refugees to other European countries. Within weeks, it became the largest refugee center in Europe and had housed and helped to resettle 75,000 Ukrainians.
Elsewhere in Europe, convention centers that offered housing or other assistance to Ukrainian refugees include Prague Congress Centre; Duetche Messe AG in Hanover, Germany; Jaarbeurs, an exhibition and event center in Utrecht, Netherlands; and Romexpo in Bucharest, Romania. A number of sports arenas have also been called into service as refugee havens.
Room at the Inn
Global hospitality giants plotted their own paths to refugee aid. Certainly, one of the most impressive was Marriott International, which in a June statement underscored that it has "a long history of working with numerous international organizations in support of refugees and displaced peoples globally… We have deployed $1 million in internal disaster relief funds for associates and their families to assist with resettlement aid, including food vouchers, transportation assistance, medical and legal support.
"In addition, over 85 of our hotels are now providing lodging to refugees from Ukraine in neighboring countries. We have provided over $2.7 million in hotel-level financial, fundraising and in-kind support, including food and supply donations, to relief organizations operating on the ground. Marriott is focused on hiring refugees, with more than 250 already hired across more than 40 hotels in 15 European countries, with plans to continue."
Marriott has also encouraged its Marriott Bonvoy members to donate points through the Marriott website to UNICEF and Jose Andres' World Central Kitchen, the largest food relief operation in Ukraine. For the remainder of the year, these donations will be matched point-for-point up to 100 million.
"As the rushing river of refugees became apparent, sprawling meeting facilities in Poland and beyond quickly became temporary homes for those fleeing war and devastation."
Hilton Hotels & Resorts proclaimed that it "joins those around the world in shock and disbelief at the tragic events unfolding in Ukraine." The company partnered with American Express to donate up to 1 million hotel rooms in support of refugees and humanitarian relief efforts in Europe. Hilton Effect Foundation donated $50,000 to World Central Kitchen and Project Hope to further assist with humanitarian aid.
"Even in these dark times," said Christopher J. Nassetta, Hilton's president and CEO. "We believe the light and warmth of hospitality can make a difference when it matters most, which is why we are welcoming refugees and supporting relief efforts in countries across Europe."
Hyatt Corporation announced: "The global Hyatt family has come together in inspiring ways to care for those impacted by this tragedy, including providing refugee accommodations across Europe, sending supplies to the people of Ukraine, job transfers for Hyatt colleagues and a relief fund for our Hyatt colleagues in need of basic necessities, relocation support and care. We will continue to work to expand our humanitarian efforts across the Hyatt portfolio."
In addition, the company created a dedicated website where World of Hyatt members can donate points to the Red Cross in 1,000-point increments that convert to $20 to help cover costs for food, water and clothing; medical care at border crossings; baby products and services for children; tents and shelters for refugees; and support for physical, mental and emotional stresses.
Major hoteliers headquartered in Europe have stepped up, as well. United Kingdom-based IHG Hotels & Resorts, citing "a commitment to look after the people and communities where we have a presence around the world," is working with hotel owners in countries neighboring Ukraine to offer refugees temporary shelter; it's also made unspecified donations to CARE International, the Red Cross and Red Crescent Societies to buy humanitarian necessities for Ukrainians.
Paris-based Accor is offering refuge in at least 15 of its hotels, five of which are in Paris, according to Bloomberg News. In all, the company says, more than 200,000 room nights have been given to refugees, plus donations to local and international charities like the Polish Red Cross and Ptak Humanitarian Aid Center, as well as job placement initiatives for Ukrainian refugees.
Airbnb offered housing for up to 100,000 Ukrainian refugees through a nonprofit set up to help during international crises.
Meet in Russia?
Imagine you woke up one morning and, through no direct fault of yours, much of the world now reviled your country and vowed to stop doing business with you. Granted, the world's retaliation against Russia and Russian commerce is intended to punish Vladimir Putin and maybe rouse the Russian Bear into toppling his regime, but that doesn't change the hard reality that, just like so many Ukrainians, you may be out of a job.
Consider, further, that the same hospitality companies that have joined in the invasion's condemnation and humanitarian aid to Ukraine have many, many employees in sudden dire straits within the Russian Federation.
That's why, in its statement after the Russian invasion, organizations like MPI crossed the Ukrainian borders in its expression of concern: "We remain concerned for the well-being of our community and our MPI members in Russia and Ukraine who were already seeking to climb out of the shadow of this pandemic and are now experiencing these unprecedented challenges."
Hilton, IHG and Marriott quickly closed their corporate offices in Moscow. Hyatt, Hilton, IHG and Accor suspended development activities and future investments in Russia, meaning that unopened properties in their pipelines will be on hold or worse. IHG said in April that it is "in the process of ceasing all operations in Russia."
Most of the hotels that fly these companies' flags are owned by third parties and many (if not most) remain open, yet those that were heavily tourist dependent have no doubt been seriously impacted. They add up to a lot of ordinary Russians with uncertain employment prospects. Accor alone, which counted more than 50 properties in Russia, said in a statement that it is focusing on helping out its roughly 3,500 Russian former employees. IHG also says it is working to provide support for its staff at its 28 former properties there.
Marriott operated 22 hotels in Russia at the war's inception. By early June, the company announced that new U.S., U.K. and E.U. restrictions "will make it impossible" for Marriott to continue to operate or franchise hotels in the Russian market. "We have therefore made the decision to suspend all Marriott International operations in Russia. The process to suspend operations in a market where Marriott has operated for 25 years is complex. As we take steps to suspend hotel operations…we remain focused on taking care of our Russia-based associates."
The question at least has to be asked: When this terrible conflict finally ends, will the world return to Russia? Will planners of incentives again put St. Petersburg's cultural treasures and Moscow's history and priceless art on their go-to lists? (SITE estimates the value of incentive travel alone in Russia at $2 billion a year, based on an overall business event valuation from EIC.) Will Western companies want to send their executives to events and trade shows there?
"There are members of SITE in the Russian Federation, and they are praying for a speedy end to the war," says Padraic Gilligan, chief marketing officer for SITE.
Whether their prayers are answered or not, damage to Russian tourism may be long-lasting if Charles Neville, marketing director for JayWay Travel, a U.S.-based provider of custom tours to several Eastern European destinations, is any indication. He told CNN Travel that his company is no longer promoting or booking travel to Russia. Will it eventually return to that country? "We have a colleague in Ukraine and [local] providers there who this is happening to right now, and for them, this is, pardon my language, "Screw Russia, why would we ever send people there?'," Neville said.
"I think it's a discussion a lot of travel companies are going to have to have. I mean, there are very few companies sending people to North Korea. Is that where Russia ends up?"
Meet in Ukraine!
Financial experts predict the GDP of Ukraine will fall by much as half in 2022. Yet visits by international tourists will account for only a small fraction of that decline. The tourism industry in Ukraine as a whole amounted to only 1.4 percent of GDP in 2019, according to government sources.
Data about the precise size of the meetings and events industry within the country are hard to come by.
Even though some meetings hotels and restaurants in the bigger cities have remained open or reopened to serve journalists, delegates and official visitors—Radisson Blu Hotel, Kyiv Podil City Center, for instance, resumed business on July 4—there can be no doubt the livelihoods of thousands of meetings and hospitality professionals in Ukraine have been left in tatters. Yet here, too, the world is trying to help.
In late June, Mariana Oleskiv, chairperson at State Agency for Tourism Development of Ukraine, posted on LinkedIn that her country had signed a joint statement on cooperation in tourism with Poland and several Baltic countries. Representatives of the ministries responsible for tourism in Lithuania, Latvia, Estonia, Poland and Ukraine all attended the First Regional Tourism Summit on Peace and Recovery, in the Lithuainian capital of Vilnius.
The countries agreed to work together to support Ukraine long-term in recovering its tourism sector and "take every possible effort" to exclude Russia from international tourism organizations, committees, and programs.
"I sincerely appreciate the great support of our international colleagues!" wrote Olesky. "I hope that together we will be able to bring foreign tourists back to Ukraine and recover the Ukrainian tourism industry as soon as possible!"
The generosity and open-heartedness of the MICE world has been so well manifested. It would be a mistake to bet against Olesky's hope being rewarded.
This article appears in the August 2022 issue. You can subscribe to the magazine here.