Bigger isn't always better when it comes to city-size
When Smart Meetings debuted its National 3-day Experience in March in Louisville, Kentucky, the city that gave birth to Muhammad Ali won over meeting planners in a knock-out performance that Editorial Director JT Long said "checked all the boxes: history, natural beauty, and dynamic business credentials."
Knock-out Town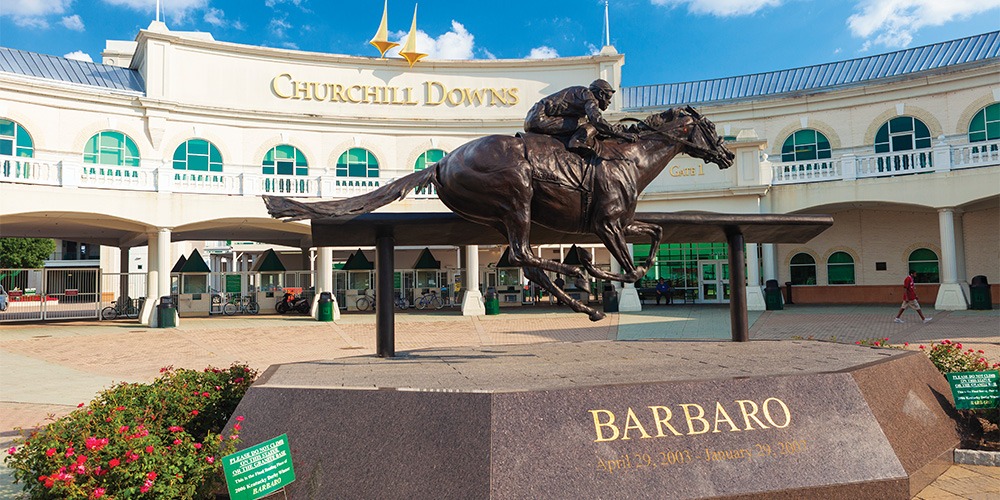 Although Louisville could be classed as a "mid-tier" locale, it has stepped up to become a meetings powerhouse, hosting 881 meetings and conventions in 2019 alone.
Louisville's potent mix of culture, history, stellar venues and, of course, bourbon tastings and the Kentucky Derby created an atmosphere that got business done while offering unique cultural connections that made the event feel like a getaway as well as a vital meetings marketplace for planners and suppliers.
"We have fun, but also get business done," Cleo Battle, president and CEO of Louisville Tourism, said at the conclusion of the event.
As Covid-19 relaxes its iron grip on the country, pent-up demand for travel is an emotion that meeting planners can't ignore.
Read More: Louisville Tourism Meeting Profs Share Trends, Secret to Meaningful Experiences
Our gateway cities—New York, Los Angeles, Chicago, San Francisco, Dallas—are recovering, but are not the only options for planners who want to put hometown America on their clients' maps along with everything that implies: ease of transport, affordability, friendliness, culture and history and above all, accessibility.
Not the Northwest You Expect
In Spokane, Washington, for instance, meeting planners will find the Northwest but as the CVB's video reel explains, "It's not the Northwest you expect."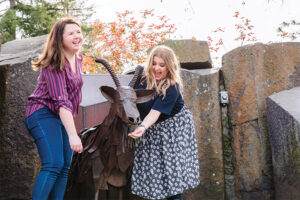 "Meeting attendees want something new that offers unique, customized, value driven, creative and intimate experiences, and that is what we do best," says Visit Spokane Vice President of Sales Ruth Fitzgerald.
Fitzgerald encourages meeting planners to "forget the tier, look for the niche."
"We have things that we do very well, and when we are able to match our specialty to the mission or value of an organization, everyone wins," she says.
Fitzgerald wants planners to "imagine being immersed in a city whose culture is a living representation of your mission," citing Spokane's niche of sustainability as something the city was doing in the 1970s.
Spokane's mascot "garbage goat" for instance has been delivering the message of sustainability since 1974 when the interactive sculpture/garbage recycler was installed in the city's Riverfront Park.
The sculpture "inhales" garbage that fits in its mouth through an internal vacuum and has been an icon of grassroots community activism for nearly half a century.
Fitzgerald points out that the goat, as well as Riverfront Park where it is located are symbols of Spokane's powerful niches: agriculture, land management, conservation, wildlife and nature. "If you're an organization that's related to those industries, then it's in your best interest to meet here," she says.
The 100-acre park is also home to Spokane Falls, a massive urban waterfall. "You can walk from the convention center to this park and find this huge and beautiful water feature," explains Fitzgerald.
It's part of another aspect of mid-tierness that she says is key for planners to bear in mind: accessibility.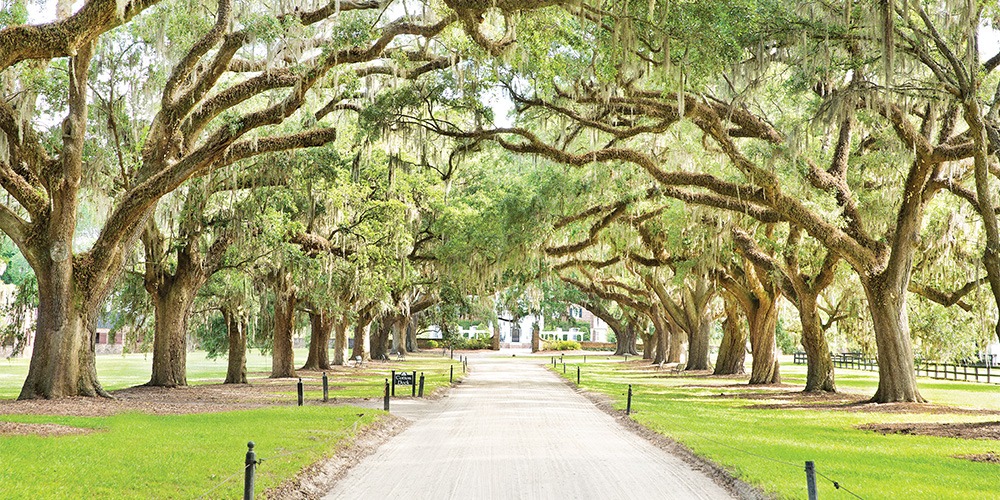 "A lot of what you find in tier one cities is found in Spokane but within a 10-minute walk," she says. "For example, we have really superior dining, entertainment and attractions all within a four-block radius of our convention center and our downtown core."
Fitzgerald points out that there are 1,100 hotel rooms directly connected to the city's 300,000-square-foot Spokane Convention Center (a Marriott Autograph and a Hilton) and there are another 2,000 rooms within five blocks of the center.
Fitzgerald said Spokane is known for its friendly warmth, an attribute that might be part of the reason why "people come here for business, fall in love and they end up moving here," Fitzgerald points out.
The memorable takeaway for planners, she says, is to think of your meeting in Spokane as being "the right-sized fish in the right-sized pond."
Owning Small, Delivering Big
While Spokane's Fitzgerald urges planners to think "niche" not size, Bobby Pilch, assistant director of sales, Explore Charleston, is not afraid to embrace "small is beautiful" when it comes to meetings in the largest city in South Carolina.
"We know we are what some call a 'second-tier' destination, but we have first-tier amenities: an abundance of culture and an amazing dining scene," he says.
"We own it: we are a second-tier city. But we play to our strengths. Our sweet spot for groups are smaller ones, intimate in size from about 200 to 400 attendees. Here, you're the big fish in a little pond. We're comfortable with that. We turn down larger groups because we wouldn't want to bring in a group that just doesn't fit. This is our playground, these are groups we excel at, not just advertise that we do."
Read More: Small Meetings Are a Big Deal
Pilch cites the city's accessibility as another strong reason for meeting planners with appropriately sized groups to plan to come to Charleston. "The airport is a 5-minute drive from your hotel. Charleston Area Convention Center is 9 miles north of town with 150,000 sq. ft., anchored by Embassy Suites by Hilton Charleston Airport & Convention Center," he explains.
Along with unique African American Gullah culture that includes its own language and cuisine, world-class five star restaurants and tons of local charm, Pilch cites the areas amazing resorts as meeting lures: Kiawah Island Golf Resort (90,000 sq. ft. of indoor and outdoor meeting space) and Wild Dunes Resort on the Isle of Palms (35,000 sq. ft. of indoor and outdoor space on a 1,600-acre barrier island).
The area also has unique venues like Boonhall Plantation, a fully preserved former cotton plantation that faithfully interprets its history with the help of African American storytellers and others to present an authentic understanding of its history. As a meetings venue, the historic house and grounds offer a variety of options for planners, including The Cotton Dock on Wampocheone Creek.
Pilch says that one lesson the city learned during Covid was that people would drive as much as 10 hours to get to Charleston. "Whether travelers remember the city from the movie 'The Notebook' or they've just have always wanted to visit, the demand to visit is stronger than ever," he says.
Witness to History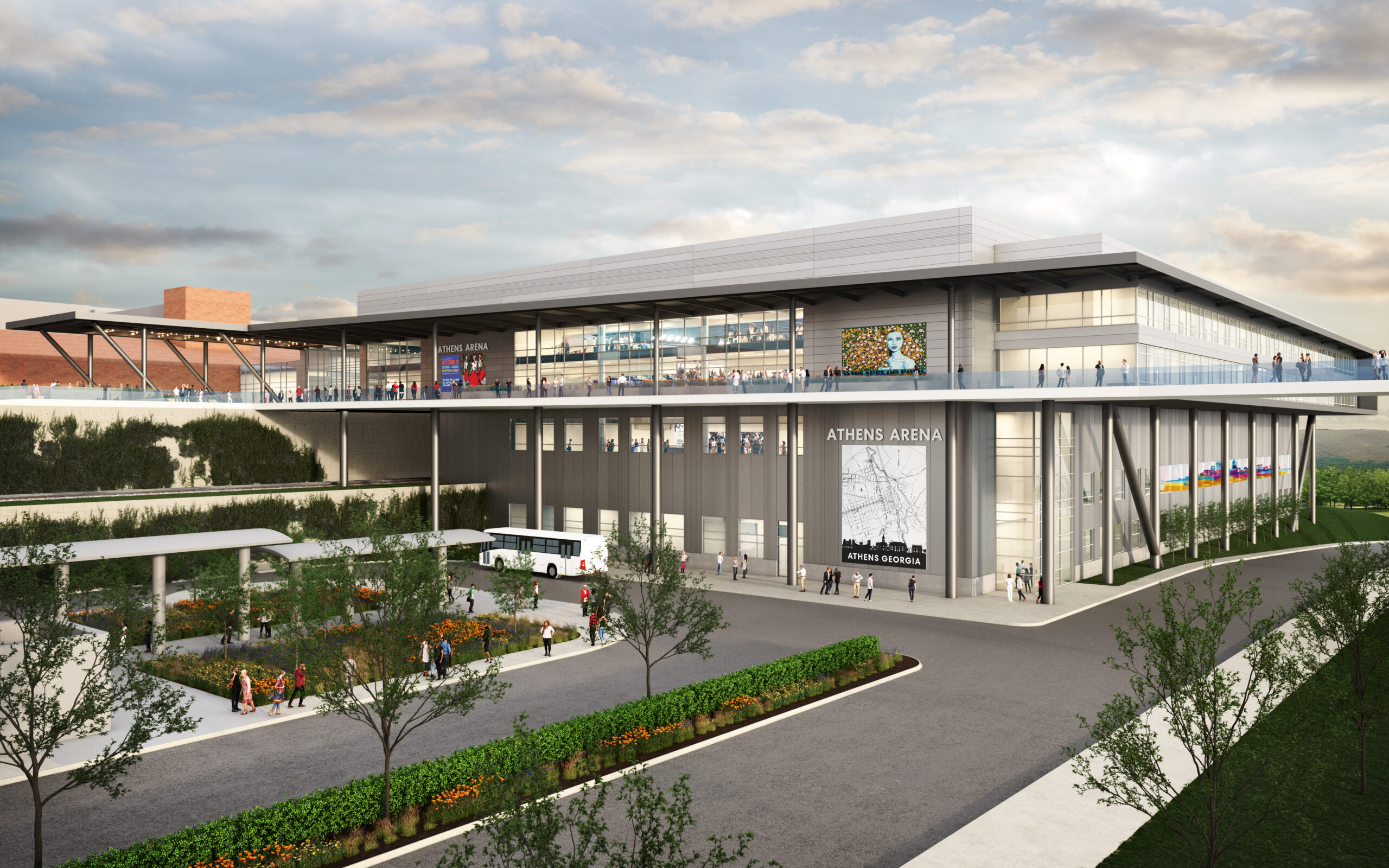 Sherri Ratliff, CMP, Visit Jackson tourism and convention sales manager and Yolanda Clay-Moore, director of communications, Greater Jackson Area both believe history, and a full understanding of it, are key reasons to meet in the Mississippi capital.
The statewide Mississippi Freedom Trail runs through Jackson and includes important sites from the early days of the civil rights movement including the Medgar Evers Home Museum and the Mississippi State Capitol.
The city also has intriguing neighborhoods that were central to African American culture and history, including the Fondren District (a food and culture hot spot), the Haven neighborhood and the revitalizing Farish Street Historic District with over 690 listings in the National Register of Historic Places and a story similar to that of another Black mecca, Tulsa, Oklahoma. Like Tulsa, Farish Street was home to a thriving Black community in the 1920s.
Ratliff points out that groups can tour these areas and learn about Jackson's most important asset: "the people and places and events that have been threaded into our city."
Along with historic walking tours, the Mississippi Civil Rights Museum and the Freedom Trail, Clay-Moore wants planners to know that Jackson is a major city that operates like a town.
"That means you'll be a big fish in this pond," she says.
Great weather, Civil Rights history, music history (Jackson is an integral part of the history of The Mississippi Blues), literature and fantastic food are all reasons for planners to look at Jackson, she adds.
Jackson-Medgar Evers International Airport is served by American, Delta and United Airlines and is 15 minutes from downtown and the 330,000 sq. ft. of flexible meeting space at Jackson Convention Complex, in the heart of downtown Jackson.
"We have no shortage of demand right now and rates can be higher because of increased demand," Clay-Moore advises. "The window for booking is shorter since Covid-19."
Ratliff wants planners to understand that "our location is key. Jackson is centrally located East, West, North and South. We have state-of-the-art facilities, warm weather, superb venues and legendary hospitality."
Quirky and Proud
Another location in the South is also gaining "mid-tier" recognition, especially after the slated game-changing opening its new Classic Center Arena (opening in November 2023), is Athens, Georgia.
Also known as the quirky, indie-friendly city that spawned the B-52s, Athens will be host to the new Classic Center Arena's 373,000-square-foot meeting and convention space that will be able to accommodate up to 6,000 people for meetings.
"The Arena is going to be a game changer for us, says Nick Arnold, director of sales for the Athens, Georgia CVB.
"We also have a safe, walkable downtown close to seven downtown hotels (about 1500 rooms) and the resources that being a university town (University of Georgia) lend a city."
Arnold says that sales for meetings at the convention center are already on track. "They've been rocking and rolling for several months now," he says. "All the regular conferences are coming back along with some new ones. No one takes care of meeting groups like The Classics Center."
Another reason to meet in Athens: "You'll find live music here any night of the week. We're a very music-friendly city with lots of local artists and a vibe that I might compare to Austin, Texas."
Along with the B52s, Athens has also given birth to R.E.M. and Widespread Panic and is proud of its two-square-block Music Walk of Fame that debuted in 2020.
Rather than chaffing at the idea of being a "second-tier" location, Arnold says Athenians embrace the idea of being one-off, different, quirky and authentic.
"It's part of our charm, it makes us unique," he says. "We're proud of being who we are, not like anyone else or anywhere else."
This article appears in the July 2022 issue.