Some destinations rise to the top of meeting bucket lists because of their history. Others for their natural beauty, and still others for their dynamic business credentials. Louisville, Kentucky—birthplace of Muhammad Ali—on the banks of the Ohio River, checked all those boxes.
Smart Meetings brought top meeting professionals to The Galt House the same week Berkshire Hathaway hosted 5,000 real estate professionals at 300,000-square-foot Kentucky International Convention Center.
Louisville established itself as a meetings powerhouse before the Covid collapse. The city hosted 881 meetings and conventions in 2019. It brings 150,000 to town for The Run for the Roses, the Kentucky Derby. "We have fun, but also get business done," explained Cleo Battle, president and CEO of Louisville Tourism.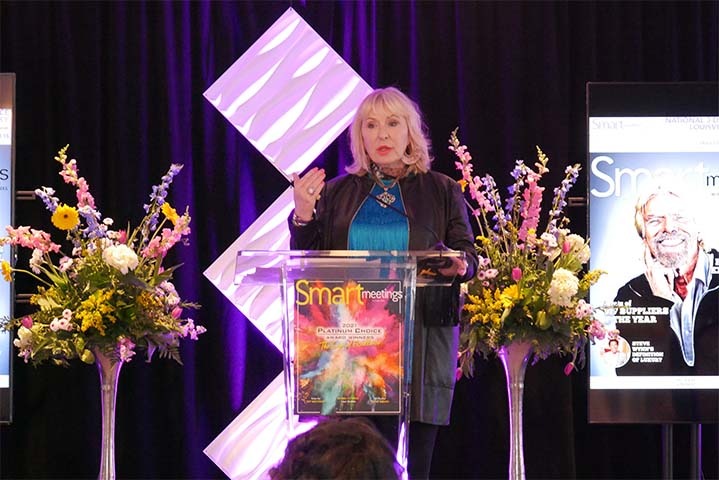 While the lure of bourbon tasting at historic Evan Williams Bourbon Experience and photo ops with an oversized Louisville Slugger bat during the team building were a draw, being truly present with partners navigating the same "coronacoaster" of contingency planning was the reason for the stay.
To position the mini-meetings for maximum effectiveness, Smart Meetings CEO Marin Bright invited three experts to share insights on mindset, behavior management and navigating the state of the industry.
Be Flexible Under Pressure
Sometimes, in order to move ahead, you have to take a brief pause so you can come back stronger. Joy Baldridge, author of "The Joy in Business: Innovative Ideas to Find Positivity (and Profit) in Your Daily Work Life," shared resilience tricks to help manage the inevitable stress extreme change imposes on meeting professionals.
Her shorthand for when times get tough: AFA, Always Flexible and Adaptable. A mindset that can stretch when pulled almost to the breaking point is one that can live more in the "House of Glad."
Set a Productive Soundtrack for Your Life
Speaker and coach Rich Bracken built on the lessons for managing mindset by sharing tricks to assuming the role of DJ of your own life. "Acknowledge how you are feeling," he advised. "Honest self-awareness is where everything starts."
The next step is self-management. Ask, "How am I reacting? Is it appropriate?" Take a deep breath and take the power back.
Social awareness requires us to be aware of how other people are feeling. "Respect their time, ideas and feelings by putting down phone and being present," he suggested.
Finally, strive for relationship management. Ask, "How are we doing together and how can you build in buffers to set boundaries while meeting collective needs."
Plan for More F2F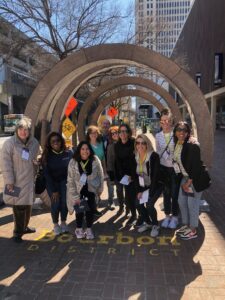 Mike Dominguez, president and CEO of ALHI, looked ahead at the challenges and opportunities of planning in a post-pandemic world. "We spent two years talking about how to meet," Dominguez said, "Now we need to focus on why we meet."
War, Covid hot spots, inflation, ongoing supply chain issues and "The Great Reshuffling," which he believes is a more accurate representation of what is being called The Great Resignation, will continue to push meeting professionals to get creative about contracts, budgeting and delivering value. "This is a great time to think about models," he said.
Will you be in the room where it happens next time? Register for an upcoming Smart Meetings Experience here.