IMEX Frankfurt, scheduled to take place May 19–21 at the new Kap Europa Congress Centre, is just one example of an event that is being fueled by meetings planners' and their attendees' international appetites. Regarded as one of the grandest meeting and event trade shows in the industry, the allure of IMEX Frankfurt stretches well beyond the borders of Europe to places such as Bangkok and Shanghai.
In fact, the 2014 show drew 14,704 attendees and exhibitors, including 3,964 hosted buyers from 74 countries. As interest in global meetings surges, so too has participation and interest in international trade shows.
Smart Meetings' staff members traveled the world in 2014 to expand our own global views and gain insights into international meeting venues. So strap on your airline seatbelt, grab a glass of South African wine and open your mind to going global when planning your next event.
Barcelona, Spain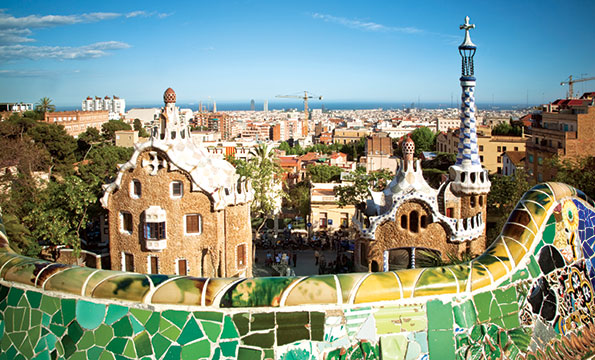 Why meet here: The capital of Catalonia is a vibrant port city known for its rich culture, ancient and modern architecture, and outstanding dining scene. It placed fourth, with 179 meetings, in the International Congress and Convention Association (ICCA) 2013 rankings, and is the first city to be recognized as a Biosphere World-Class Destination by the Institute of Responsible Tourism.
Key attributes: The city is centrally located in Europe and boasts excellent venues. These include Barcelona International Convention Centre, with 108,000 sq. ft., Palau De Congressos De Catalunya, with 108,000 sq. ft., and Fira Gran Via, with 2.6 million sq. ft. Other venues: Casa Llotja de Mar, medieval home of the city's guilds; Reials Drassanes medieval shipyards; the pavilion designed by Mies van der Rohe; and Barcelona's major museums and opera house. Renovated hotels include Hotel Melia Sitges and Crowne Plaza Barcelona; Fairmont Rey Juan Carlos will undergo improvements this year.
Must-see: Recinte Modernista St. Pau, near the Sagrada Familia; the Sant Pau Art Nouveau Site is an outstanding landmark of Barcelona's heritage and culture. Disseny Hub Barcelona is the city's new hub for cultural, economic and social events.
Name-dropping: This month, Barcelona played host to Mobile World Congress, with 85,000 attendees. The city draws many medical conferences. In May, for example, 10,000 attendees are expected at the Mediterranean Dental Forum.
Personal opinion: "Events in Barcelona tend to be successful and the number of attendees usually increases when a meeting is held here. Our city is Mediterranean and cosmopolitan with great atmosphere, weather and gastronomy, and is a capital of technology. This complete offer makes our destination very popular."
−Christoph Tessmar, director, Barcelona Convention Bureau
Hong Kong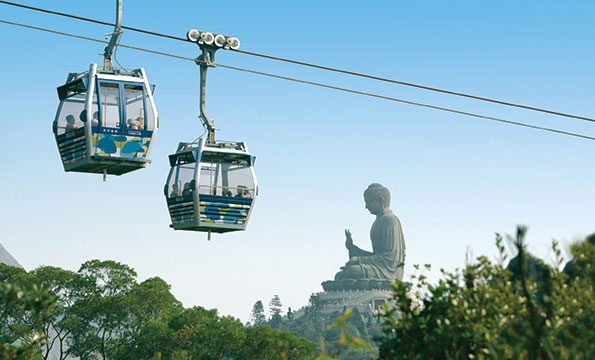 Why meet here: With a strategic location at the southern tip of China, Hong Kong serves as a key international business city and primary meeting destination for the region and world. It benefits from a robust economy, excellent airlift that fosters a constant flow of business activity, sophisticated infrastructure and world-class venues. Conventions and meetings held in Hong Kong help facilitate efficient and effortless engagement with China.
Key attributes: Hong Kong's business-friendly environment and professional support have resulted in a proven track record as a host of international events. With more than 70,000 hotel rooms and venues such as the 700,000-square-foot Hong Kong Convention and Exhibition Centre, this safe and walkable city offers Asian culture with all the comforts and amenities of home.
Must-see: Lantau Island is Hong Kong's largest outlying island and provides exciting options for offsites and pre- and post-convention excursions. Ngong Ping 360 is a tourism project that helps visitors explore Lantau Island via a 25-minute cable-car ride. Riders get to view The Big Buddha and Po Lin Monastery as they approach Ngong Ping.
Name-dropping: The American Society of Association Executives will hold its Great Ideas in Association Management Conference March 22−24 at Kowloon Shangri-La Hotel. The World Glaucoma Congress will take place at Hong Kong Convention and Exhibition Centre June 6−9. HxGN LIVE, Hexagon's international convention and tech expo, will take place Nov. 18−20 at the AsiaWorld-Expo venue.
Personal opinion: "Hong Kong retains its competitiveness in the region because of its favorable exchange rates, concerted efforts from our trade partners and a good mix of visitors from different markets. Our primary focus is to engage target decision-makers and establish long-term partnerships with the leading professional organizations in the market."
−Bill Flora, U.S. director, Hong Kong Tourism Board
Lisbon, Portugal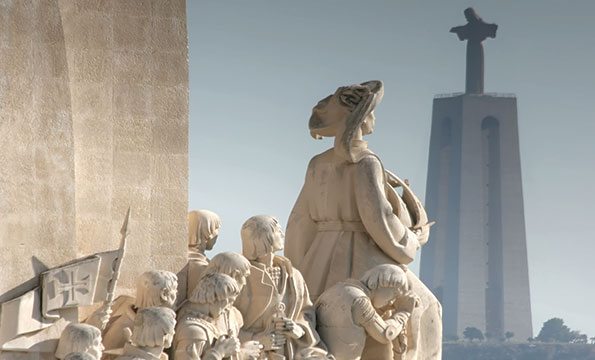 Why meet here: Lisbon's Old World character and charm is enchanting. Crowned by St. George's Castle, the city straddles seven hills and faces onto the Tagus River. Meeting groups can choose palaces, historic buildings and luxury hotels for their events. Bonus: mild weather year-round and relative affordability.
Key attributes: Lisboa Congress Centre, by the Belem Tower, has 170,000 sq. ft. of function space that accommodates 8,000 people. St. George's Castle was rebuilt by the first king of Portugal after his victory over the Moors in 1147; it hosts up to 1,250. Convento do Beato, a 16th-century convent, accommodates up to 1,500. Monastery of Jeronimos is a UNESCO World Heritage Site; its cloister, refectory and garden can hold more than 2,000. Museu do Oriente–Salao Macau conference center has an auditorium, foyer and seven rooms. Lisbon Marriott Hotel provides 577 guest rooms and meeting space for 400; the 369-room Sheraton Lisboa Hotel & Spa has meeting space for 800.
Must-see: The ornate tile work for which Portugal is famous is on view everywhere, but especially at National Tile Museum. Tram 28 goes to the top of the Moorish Alfama district, past city squares and Lisbon Cathedral, and ends at St. George's Castle. Sintra is 20 miles from the city and home to a UNESCO-listed complex of uninhabited former royal palaces.
Name-dropping: The Lisboa Congress Centre seems to specialize in medical conferences; in 2014 it hosted, among others, the 9th World Meeting on Pharmaceutics, Biopharmaceutics and Pharmaceutical Technology and the 14th annual International Society of Geriatric Oncology conference.
Personal opinion: "Styled over 400 years by the Moors and enriched by the spice trade in the golden age of overseas connections during the 15th and 16th centuries, Lisboa is a historic capital, an amalgam of 1,000 years of cultural influences that mingle with modern trends and lifestyle."
−Alexandra Baltazar, manager, Lisboa Convention Bureau
Bangkok, Thailand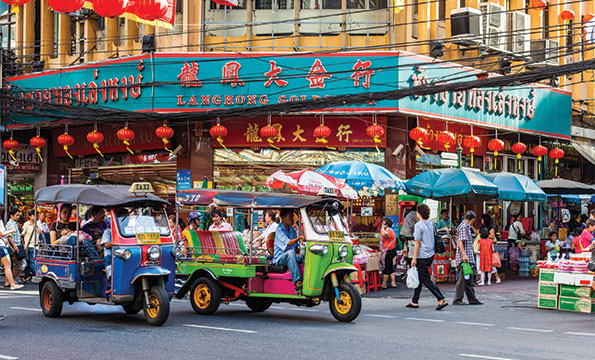 Why meet here: Bangkok is called "Venice of the East" because of its canals. The city has a thriving business community and five-star venues ranging from cool new hotel spaces to unusual heritage buildings. Add in Thailand's legendary hospitality and unbeatable value, and the stage is set for unique meetings and events.
Key attributes: The Thai capital boasts a number of big spaces. Bangkok International Trade & Exhibition Centre (BITEC) has 543,000 sq. ft. and recently announced plans to expand by more than 344,000 sq. ft. It features three convention halls and 12 conference rooms—and a helicopter deck. The multipurpose, 13-hall Impact Arena Exhibition and Convention Centre in the business district has 1,507,000 sq. ft. Queen Sirikit National Convention Centre can host up to 6,000 in nearly 700,000 sq. ft. The Royal Paragon Hall (129,000 sq. ft.) and the Bangkok Convention Centre (hosts up to 6,000) are a short walk to huge shopping attractions, Siam Paragon and CentralWorld.
Must-see: Bangkok is known for its nightlife; it also boasts a rich cultural history. Don't miss the Emerald Buddha, Chatuchak Weekend Market and street food in Chinatown. Try to visit during one of the many festivals, such as Songkran, the traditional Thai New Year celebration in April, or the Queen of Silk Festival in August. Also, keep in mind events near Bangkok—Muay Thai Festival and Grand Wai Kru Ceremony (in which fighters show respect to Muay Thai masters) take place in March at Ayutthaya Historical Park, an hour's drive away.
Name-dropping: Food Pack Asia 2015 took place at BITEC last month, drawing 1,800 companies from 45 countries to discuss food packaging, processing and export. The World Spa & Well-Being Convention took place at Impact Arena in 2014 and pulled in about 15,000 attendees.
Personal opinion: "Thailand is quickly making a name for itself as one of the hottest meetings destinations in Asia-Pacific, with a winning formula that includes a year-round tropical climate, a host of dream backdrops and an exciting variety of activities, [plus] first-rate facilities, excellent connectivity and competitive costs."
−Nopparat Maythaveekulchai, president, Thailand Convention and Exhibition Bureau
Cape Town, South Africa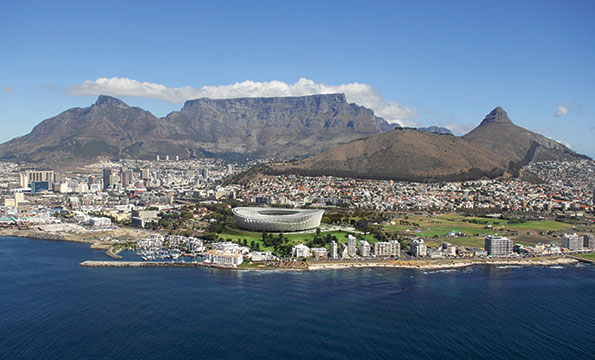 Why meet here: Cape Town offers a potent blend of natural beauty and urban edginess that attendees love. Even if the capital of South Africa isn't on your meeting radar, it is highly regarded as a tourist destination because of its diverse cultures, affordability and accessibility, thanks to Cape Town International Airport (CPT).
Key attributes: There's a certain global appeal to Cape Town that can't be overlooked or underestimated. European and African immigrants have helped shape this cosmopolitan destination, creating a melting pot for food, art, music and culture. Besides all that, Cape Town has robust meeting infrastructure, including Cape Town International Convention Centre, which offers 121,000 sq. ft. of exhibition space and two auditoriums.
Must-see: Named one of the New 7 Wonders of Nature, flat-topped Table Mountain extends 3,500 feet high and offers the best views of Cape Town, including Lion's Head, Robben Island and Camps Bay Beach. For a serious workout, hike to the top or take a quick ride on the aerial cableway. Cape Winelands, the region's esteemed wine country, features wine tasting and unique event space in a Mediterranean setting.
Name-dropping: Africa Travel Week, which takes place in Cape Town April 13–17, will be the place to see and be seen for everyone in the international meeting and event industry. The five-day show at Cape Town International Convention Centre includes IBTM Africa. Approximately 7,000 delegates from 110 countries attended the Investing in African Mining Indaba at the convention center in February.
Personal opinion: "To further entrench Cape Town's reputation and raise its global competitiveness as one of the world's leading meetings and events destinations, the convention center expansion will double the exhibition capacity. The CTICC is within walking distance of the city's major hotels, including the center's five-star The Westin Cape Town hotel."
−Olivia Carney, corporate communications officer, Cape Town International Convention Centre
Prague, Czech Republic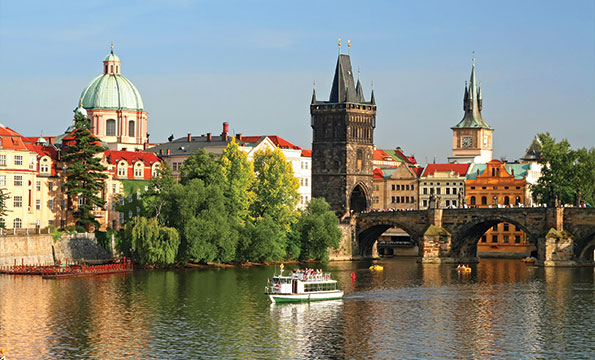 Why meet here: Known as the "City of 100 Spires," Prague is a romantic city with an Old Town that features cobblestoned streets and historic squares. It boasts myriad landmark buildings with splendid interiors that can be used for meetings and events. Prague is also a modern metropolis with a vibrant nightlife and a world-class beer scene.
Key attributes: Prague Congress Centre, with its amazing view of Prague Castle, has 20 halls, 50 rooms, 140,000 sq. ft. of exhibition space and a total capacity for 9,300 people. The neo-Renaissance Zofin Palace, on Slavonic island in central Prague, is an architectural treasure used for events and conferences. Lobkowicz Palace in the Prague Castle complex combines luxurious spaces, museum collections and stunning views. State Opera can host gala dinners on stage. Tower Park Prague is 708 feet tall and boasts 360-degree views; its restaurant, bar and observatory are available for buyouts. Forum Karlin's multifunctional auditorium holds 3,000. Hard Rock Cafe Prague offers its 800-year-old Romanesque Cellar for events. Hilton Prague Hotel, with 791 rooms and 54,000 sq. ft. of meeting space, is within walking distance of many attractions.
Must-see: Prague Castle, an important symbol of the Czech state and UNESCO World Heritage site, was built in the ninth century and is the largest ancient castle in the world, covering 111 acres. Charles Bridge, which crosses Vltava River, was constructed starting in 1357 under King Charles IV and was completed at the start of the 15th century. The bridge is 2,037 feet long and decorated with 30 replica statues. Prague Jewish Quarter can be experienced through a 2 1/2-hour walking tour of the Josefov district—the only Central European Jewish quarter to survive the Holocaust.
Name-dropping: Last year, the European Association for International Education conference drew 5,000 to Prague and the 30th Triennial Congress of the International Confederation of Midwives attracted 4,000.
Personal opinion: "Prague has it all—easy accessibility, breathtaking views, everything within walking distance, one of the best public transports in Europe, friendly people and unique venues. And prices are generally much lower than in Western Europe."
−Martina Fundaro, North American rep, Prague Convention Bureau
Shanghai, China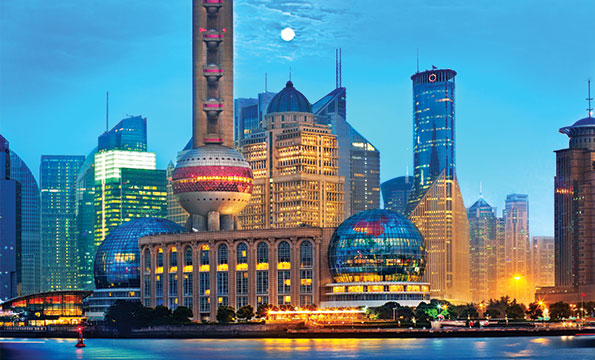 Why meet here: Boasting more than 24 million people, Shanghai is the most populous city in the world. Located on the Yangtze River in East China, it is regarded as the showpiece of the booming economy of mainland China and is renowned for its major museums, including Shanghai Museum and China Art Museum; historical landmarks such as The Bund and City God Temple; and impressive Lujiazui skyline.
Key attributes: The city has seven convention centers, including Shanghai New International Expo Center, which provides more than 2.1 million sq. ft. of meeting space. Shanghai also has many luxury hotels that have ample meeting space, with some of the most notable being Pudong Shangri-La, JW Marriott at Tomorrow Square and Mandarin Oriental Pudong, Shanghai.
Must-see: Shanghai Museum, which has 11 galleries and three special temporary exhibition halls, includes a staggering collection of more than 1 million objects, of which 120,000 are precious, national-graded works of art. The collection features a rich and high-quality collection of ancient Chinese bronze creations, ceramics, paintings and calligraphy.
Name-Dropping: World Cloud Computing Conference & Expo 2014, the top professional cloud computing show in China, took place Nov. 10–12 at Shanghai World Expo Exhibition & Convention Center. The event, which drew 2,500 professionals as well as more than 10,000 attendees, was organized by HNZ Industry Media Group and featured presentations and exhibits. The conference showcased the latest cloud computing products, services, applications and research results, and aimed to promote global innovation and cooperation in cloud computing development.
Personal opinion: "Entering Shanghai, you will immediately be overwhelmed by the hustle and bustle of a thriving city, including its colors, people, futuristic skyscrapers and indigenous Shikumen houses."
−Shanghai Municipal Tourism Association website (meet-in-shanghai.net)
Frankfurt, Germany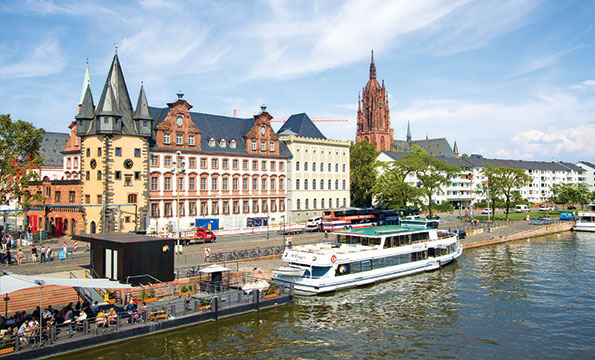 Why meet here: Frankfurt, located in the heart of Germany, is a bustling city and the largest financial center on the European continent. The airport is an 11-minute train ride from the city center. More than 3 million visitors attend 69,000 meetings, conventions and congresses there annually.
Key attributes: Messe Frankfurt Convention Centre is a modern convention center and fairground with 10 exhibition halls that account for 6,220,000 sq. ft. of exhibition space. There are more than 8,000 hotel rooms within a one-mile radius. Radisson Blu Hotel Frankfurt recently doubled its total event floor space to 18,300 sq. ft. and added state-of-the-art technology. Kap Europa Congress Centre, which opened last year, was awarded a prestigious gold certificate by the German Sustainable Building Council.
Must-see: Culture vultures can delight in four major opera houses, 15 theaters and more than 100 museums. Visit the boyhood home of Frankfurt's most famous son, poet/author Johann Wolfgang Goethe. Romer, a historic villa, has served as Frankfurt's city hall since 1405. View the city from the observation platform in the Main Tower. Enjoy a glass of apple wine, the local beverage of choice, at a traditional pub.
NAME-DROPPING: Upcoming meetings include the 68th CFA Institute Annual Conference April 26–29 at Congress Center Messe Frankfurt, IMEX in Frankfurt (which last year attracted more than 14,000 participants) May 19–21, and ISC High Performance's International Supercomputing Conference, which expects to draw 2,600 attendees from the scientific computing community, July 12–16.
Personal opinion: "Nearly one-quarter of all the conferences and congresses held in the city each year are international. For lodging, Frankfurt has more than 42,000 beds available, covering all categories. Eleven new hotels opened in 2014; 11 more openings are planned for 2015–16."
−Mareike Kilz, marketing manager, Frankfurt Convention Bureau
Rio de Janiero, Brazil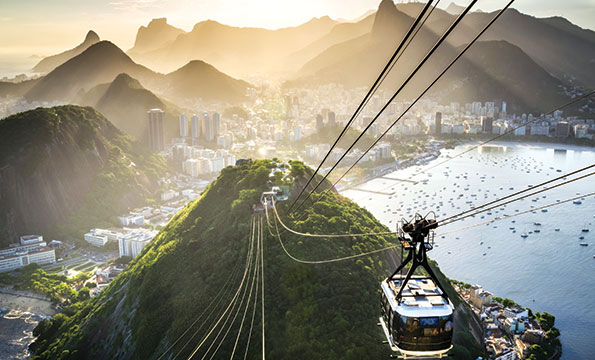 Why meet here: Rio de Janeiro is a happy and hospitable city that focuses on festivity. While Rio is usually associated with its most famous celebration, Carnival, the city's vibrant spirit extends to its business climate. As a main gateway in Latin America with an average year-round temperature of 75 degrees, Rio has become a hot spot for international gatherings.
Key attributes: Riocentro is the largest convention center in Latin America, with five interconnected, climate-controlled pavilions totaling 1,076,738 sq. ft. Scenic Rio Marina da Gloria features two event pavilions that accommodate 4,500 people when combined. The charming Villa Riso Convention Center is a fully restored Colonial house featuring 14,208 sq. ft. of event space. Rio Scenarium, built in 1860, is a uniquely decorated, three-story event space that can handle 50 to 1,000 guests. There are 23,305 hotel guest rooms available daily in Rio, 12,287 of which are in four- and five-star hotels.
Must-see: Copacabana and Ipanema beaches are legendary; however no trip to Rio would be complete without a visit to the famous Christ the Redeemer statue. The climb to view the 125-foot tall statue features panoramic views. In the evening, party with the locals in the hopping Lapa neighborhood, which has a plethora of bars, restaurants and nightclubs.
Name-dropping: In 2014, Rio hosted 153 technical and scientific events, in addition to the National Conference of Lawyers, International Broadcast Centre and Ibero Latin American Dermatology. The 36th World Convention of Narcotics Anonymous will take place in June. More than 100 trade fairs and conferences are already booked through 2020.
Personal opinion: "We hosted the 2014 FIFA World Cup, and will host the 2016 Summer Olympic Games. We have invested in our airport and transport systems, and about 7,000 new hotel rooms are currently under construction, combining to make Rio a top international destination."
−Alfredo Lopes, president, ABIH-RJ and Rio Convention & Visitors Bureau
Helsinki, Finland
Why meet here: Helsinki, the capital of Finland, is a safe, clean and modern city located on the Baltic Sea. The destination is easily accessible from all over the world, and a new direct train connection from the airport to the city center will open in July. A leader in technology, Finland boasts more Internet connections per capita than any other country.
Key attributes: There are four main congress venues: Messukeskus Expo & Convention Centre features 53 meeting spaces and a hall that can hold 4,400 people; Finlandia Hall, a downtown conference center, has an auditorium that seats 1,700; For very large groups, Helsinki Ice Hall accommodates up to 8,000, while Hartwall Arena holds up to 12,000. Scandic Grand Marina has 462 guest rooms and is connected to a congress center; Helsinki Congress Paasitorni offers 30 flexible spaces that accommodate 800, and is unveiling a new floating restaurant in April.
Must-see: The Nordic city is a leader in design. Check out the ultra-modern Kamppi Chapel of Silence. For a more traditional house of worship, visit Helsinki Cathedral, an Evangelic Lutheran church and Helsinki's most recognizable icon. The best place for people-watching is Esplanade Park.
Name-dropping: The International Congress on Safety on Engineered Nanoparticles and Nanotechnologies is meeting April 12–15, the 13th Congress of European Forum for Research in Rehabilitation is scheduled May 6–9, and the European Society of Human Reproduction and Embryology will gather July 3–6.
Personal opinion: "We offer a friendly, functional mix of modern and historic influences that add color to any meeting. Financially, the city really benefits from conventions, as each meeting guest spends almost 1,900 euros during his or her stay."
−Ines Antti-Poika, convention director, Helsinki Convention & Events Bureau