Editor's Note: This article on the top international meeting destinations in the world was originally published in 2013 and was updated in 2017. Given the drastic changes in every walk of life in 2020, we decided to check back in on the largest convention cities around the globe.
All of the original content about the cities is provided, and the updated information is highlighted below.
Beijing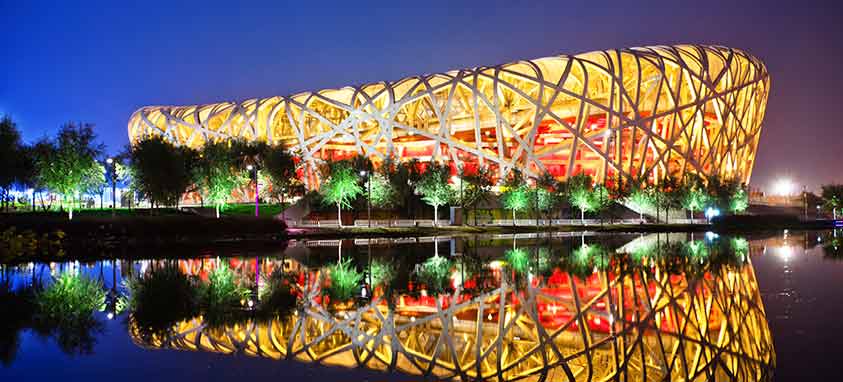 The Beijing Convention & Visitors Bureau (BCVB) was launched in 2012 by the Beijing Municipal Commission of Tourism Development to help China's capital city gain more large-scale international meetings, events and conventions. The MICE industry in China, much like the country's economy, is fast growing and has an estimated value of $150 billion annually.
Why Beijing?
"Building Beijing into an unparalleled MICE city is the objective of the BCVB, which will provide support for your MICE travel, including seeking support from local government, relevant authorities, industry associations and enterprises. We will make the greatest efforts to support successful bidding and hosting of MICE tourism projects." —Beijing Convention & Visitors Bureau
Venues
The China National Convention Center (CNCC) is well positioned in the heart of the city's Olympics complex, adjacent to the 420-room CNCC Grand Hotel and next to China National Stadium, where the 2008 Summer Games opening and closing ceremonies took place. The Beijing International Convention Center is one of China's largest meeting venues, with 50 conference halls and meeting rooms, including 823,900 sq. ft. of floor space. The 222-room Fairmont Beijing, located in the city's central business district, features a multipurpose theater that seats 200.
2017 Update
Beijing continues to strengthen its infrastructure for meetings and climb the ladder of the most popular international meetings destinations. According to the 2016 ICCA Statistical Report, compiled by the International Congress and Convention Association, Beijing hosted 113 international meetings in 2016, which ranked 15th in the world. By comparison, Beijing ranked 19th in 2015, with 95 meetings. Also, China announced this year that it would build a huge new city, Xiongan, in Hebei Province, 62 miles southwest of downtown Beijing. The city will cover 772 square miles, three times the size of New York City.
2020 Update
While China was the first country affected by COVID-19, it is also one of the first countries to reopen this year. The grand reopening of Disneyland in Shanghai on May 11 signified that the country is nearing readiness to host larger events, although international travel is still restricted. The opening of the world's largest—and China's newest—airport, Beijing Daxing International Airport (PKX), last September can only help to cement Beijing's standing as a top international meetings destination.
Berlin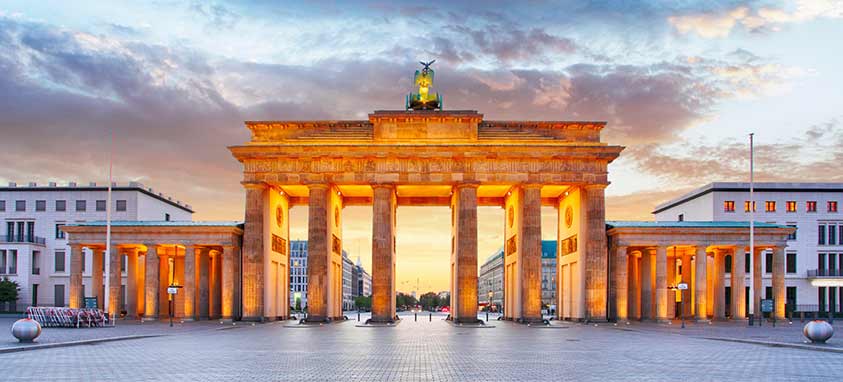 Germany's capital city is a world center for culture, politics, media and science. With an economy supported by high-tech, pharmaceuticals, biomedical engineering and renewable energy, it's understandable why it ranks among the elite meeting destinations in the world.
Why Berlin?
"Extraordinary meeting facilities and great value for money are only two of many advantages of Berlin. Europe's most modern hotel landscape can be found here as well as unique cultural offerings. These features make Berlin a perfect MICE destination and, according to the latest ICCA statistics, one of the top three cities for association congresses worldwide. With the Berlin Convention Office of VisitBerlin, meeting planners also have competent support in organizing and staging an event in our city. Customers benefit from our years of experience, a wide network of contacts and booking blocks of hotel rooms at no charge." —Heike Mahmoud, VisitBerlin Convention Office
Venues
CityCube Berlin will debut in March, serving as a temporary replacement for the International Congress Centre (ICC), which will be closed for renovation. The Cube can host 10,000, with two main floors, flexible wall partitioning, numerous conference rooms and exhibition grounds nearby. Estrel Berlin, used equally for entertainment, conventions and hotel accommodations, holds up to 6,000 people and is adjacent to a 1,125-room hotel. Waldorf Astoria Berlin, which opened in the fall of 2012, offers 232 guest rooms and nearly 3,600 sq. ft. of meeting space.
2017 Update
Berlin hosted a whopping 176 international association meetings in 2016, the fourth-highest total in the world. ICC remains closed, but CityCube Berlin, which opened in May 2014, easily accommodates large groups. It features three levels, consisting of 50 halls and spaces, and a pillar-free convention hall for 5,000 people. A direct connection to Berlin ExpoCenter City makes more than 1.9 million sq. ft. available in the vicinity.
2020 Update
Berlin continues to be one of the world's largest convention cities. In the 2018 ICCA Statistical Report, Berlin ranked fifth globally for number of meetings held. Although the city was affected as much as the rest of the world by COVID-19, with most shops, restaurants and hotels closed in March and April, they are beginning to reopen. VisitBerlin reports that shops were allowed to open May 9. A conditional opening of restaurants is scheduled for May 15; hotels and guest houses will open on May 25.  However, events of more than 1,000 people will be prohibited until Aug. 31, and those with more than 5,000 people will not be permitted through Oct. 24.
Brussels
For the fourth consecutive year, the UIA ranks Brussels, Belgium, as the No. 1 conference destination in Europe. As the international center for political activity, Brussels experienced an 11.3 percent increase in overnight stays for business travel last year. Thanks to high-speed trains, Brussels is less than two hours from Paris, London, Amsterdam and Cologne, and three hours from Frankfurt.
Why Brussels?
"Brussels will continue to invest in ideas and infrastructure to ensure that it stays ahead of the field. A shining example is the European Association Summit (EAS) in May 2014, organized by VisitBrussels in collaboration with its partners. Held jointly with the European Business Summit in Brussels, the EAS provides association decision-makers and operatives with an innovative opportunity to enhance the value of their organization. Outside the conferences and corridors of EU power, Brussels has maintained its local traditions and rich heritage." —Patrick Bontinck, VisitBrussels
Venues
Brussels Expo has more than 1.2 million sq. ft. of exhibition space, two auditoriums that seat 400 and 1,860, respectively, and 13 conference rooms for up to 180 people. Square-Brussels Meeting Centre offers 139,100 sq. ft. of event space and occupies the former site of the Palais des Congres. With 38,500 sq. ft. of exhibition space, a 2,100-seat auditorium and a prime location next to the Centre for Fine Arts, the Square is a popular convention site. The Hotel provides 421 guest rooms and more than 16,000 sq. ft. of meeting space.
2017 Update
The capital of Belgium, Brussels remains a hot bed of meeting activity, having hosted 91 international meetings in 2016, good for a No. 23 ranking in the ICCA report. To better accommodate planners and tourists, in 2015 VisitBrussels put its popular catalog, Let's Meet in Brussels, online in desktop, iPad and Android formats. It previously was available only in print.
2020 Update
Up from the 23rd spot in the 2016 ICCA report, Brussels ranked 17th for number of events in 2018. To foster a quick and sustainable recovery from the COVID-19 crisis, VisitBrussels has joined a regional task force created in March that will assess socio-economic consequences of COVID-19 and continue to monitor the virus' effects. Additionally, there are five working groups that have been set up to enable task force members to share ideas about the best way forward—and one of these groups will focus on the meetings industry.
Buenos Aires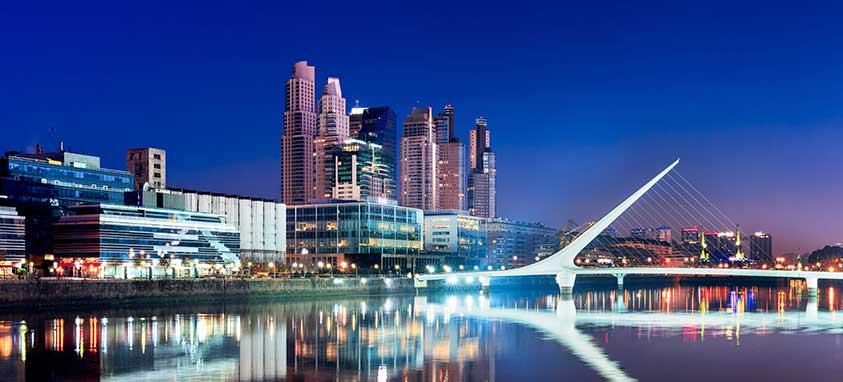 Cosmopolitan and multifaceted, the capital of Argentina features a fascinating mix of races and cultures that help make it one of world's most welcoming international destinations. Meeting attendees will obviously want to learn to tango and catch a soccer game. But Buenos Aires' diverse restaurants, 700 art galleries and party-all-night vibe also contribute to memorable meeting experiences.
Why Buenos Aires?
"Buenos Aires is the most important cultural city in South America as well as one of the political and economic hubs of the region. With more than 3 million inhabitants, the city has experienced a dramatic growth in infrastructure in recent years, thus having an enhanced range of gastronomy, entertainment, hotel and tourism services." —Buenos Aires Convention & Visitors Bureau
Venues
The Golden Center, which has hosted company events for Toyota, Volkswagen and Nestle, features several ballrooms that can accommodate up to 2,000 people. The famous Puerto Madero district is home to the four-star Melia Buenos Aires Hotel & Convention Center and the 224-room Hotel Madero, with 11 banquet rooms and 6,641 sq. ft. of event space.
2017 Update
Buenos Aires climbed from 26th, with 82 meetings, to 17th, with 103 meetings, in the 2016 ICCA Report. An exciting new luxury property, Alvear Icon Hotel & Residences, opened in July in the Puerto Maduro section of Buenos Aires, boasting 159 rooms and suites, and 11,733 sq. ft. of meeting space. It also features Glitter, an upscale glatt kosher restaurant, and other dining options.
2020 Update
Described as "the most important cultural capital of South America" by Buenos Aires Convention and Visitors Bureau, the past few years have also seen the city become one of the most important and largest convention cities. Its 133 major meetings in 2018 put the city in 11th place on the ICCA rankings. In its response to COVID-19, the government halted all commercial flights until September, the toughest travel ban in the Americas. This means meetings and conferences in Argentina are not likely to resume until then.
Copenhagen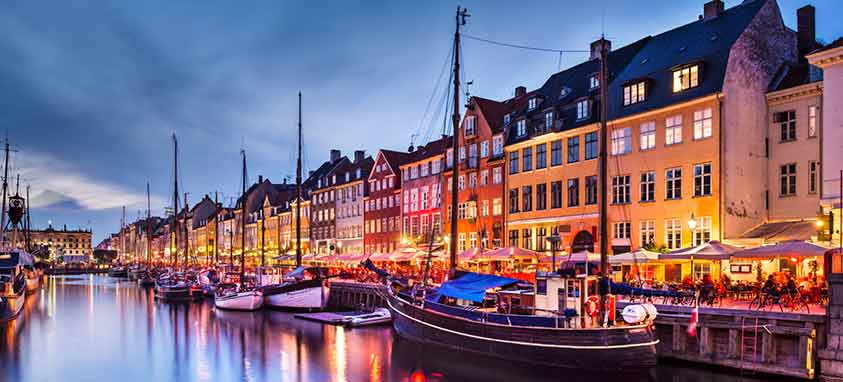 In addition to being a sophisticated, well-connected northern European center, Copenhagen, Denmark, has the ability to boost attendance among attendees seeking a fairy-tale setting. The packed city center gives attendees plenty of places to explore on foot and there's great public transportation, reflecting the city's leading-edge commitment to sustainability.
Why Copenhagen?
"We offer a broad range of meeting and hotel facilities, English-speaking professionals and a highly educated population. On top of that, we are famous for our wide selection of restaurants specializing in New Nordic Cuisine. If you want to combine business with pleasure, you will also find a world-class selection of culture and leisure opportunities from opera, ballet and concerts to sailing, hiking and swimming." —Bettina Reventlow-Mourier, Wonderful Copenhagen Convention Bureau
Venues
The Green Key certified Tivoli Congress Center is the largest conference facility in central Copenhagen. It can accommodate up to 2,500 delegates in its Congress Hall and offers two auditoriums for up to 4,000 attendees. The Circus Building, built as a venue for circus performances in 1886, can be rented out for groups of up to 1,200. The 366-room Admiral Hotel, a preserved warehouse built in 1787, is situated on the waterfront across from the Copenhagen Opera House.
2017 Update
Designated the European Green Capital of 2014 by the European Commission, Copenhagen has one of the world's most ambitious climate policies: It aims to be the world's first carbon neutral capital by 2025. It hosted 115 international meetings in 2016, the 14th-most in the world.
2020 Update
A strict travel ban has also been implemented in Denmark, forbidding all nonessential travel to and from the country. This ban will extend at least through June 1, when it will be reassessed. Groups of more than 10 people will be banned until June 8, when 30-50 people will be able to congregate. Larger gatherings will be not be allowed through August. Apart from the recent pandemic, Copenhagen is a thriving city for tourists and professionals alike. Ranked Lonely Planet's No. 1 city in the world to visit in 2019, it is regarded as one of Europe's best cities for conferences, incentives and travel. It is also still on track to be carbon neutral by 2025 and remains an overall sustainability hub.
Istanbul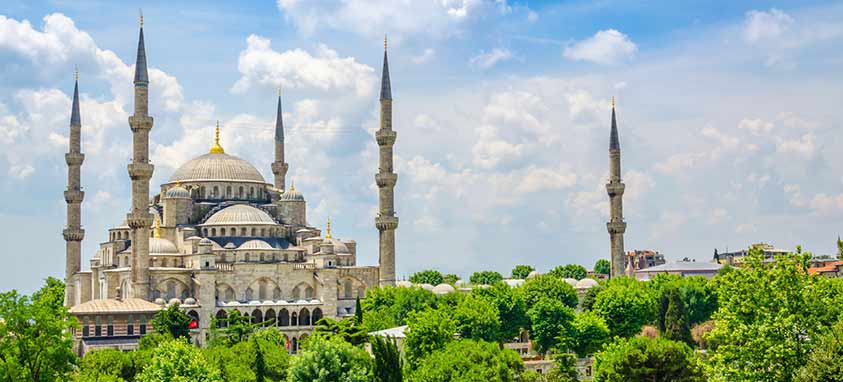 Straddling Europe and Asia, Istanbul, Turkey, served as the capital of four empires for nearly 16 centuries: Roman, Byzantine, Latin and Ottoman. Istanbul is still a world center, especially for meetings, with seven purpose-built convention centers, three exhibition centers and 94 five-star and deluxe hotels.
Why Istanbul?
"Our mission is to continue communicating to meeting planners that Istanbul offers unrivalled flexibility and the confidence of knowing that all facilities are new and technologically up to date. We remain committed to achieving our objective of a Top 5 ranking in the next three to five years. One of the most visited metropolises of the world, Istanbul offers a vibrant cultural life and world-class accommodations." —Elif Balcı Fisunoglu, Istanbul Convention Visitors Bureau
Venues
Halic Congress Center offers five state-of-the-art auditoriums and 17 meeting and function rooms spread among four buildings. Istanbul Congress Center, which opened in 2009, features 115 meeting rooms and more than 171,000 sq. ft. of exhibition space. Istanbul Convention & Exhibition Centre has a 2,000-seat auditorium and 81,900 sq. ft. of exhibition space. The Hilton Istanbul Bomonti Hotel & Conference Center, scheduled to open in March, offers 829 guest rooms and more than 128,000 sq. ft. of meeting space. The Hilton is located next to the historic Bomonti Beer Factory.
2017 Update
Istanbul is home to seven convention centers, three exhibition centers, and more than 217 five- and four-star hotels, with 106,000 beds. The city offers a variety of options, including top international and domestic hotel brands, at a variety of price points. It hosted 62 international meetings in 2016, No. 39 on the ICCA list.
2020 Update
If the number of new hotels popping up all over Istanbul is any indication, Turkey's largest city remains one of the world's best cities for conferences. From Hagia Sofia Mansions, Curio Collection by Hilton, which opened in Oct. 2019, to JW Marriot Istanbul Bosphorous, the city is set to gain more than 1,000 new luxury hotel rooms in the near term. The Peninsula Istanbul, set to open this year, is part of the city's Galataport project, which will bring a new port for cruise ships and luxury hotels to the Karakoy neighborhood. When cruises resume, Istanbul will be ready with a brand-new terminal, restaurants, shops and promenade to welcome tourists and professionals alike.
Paris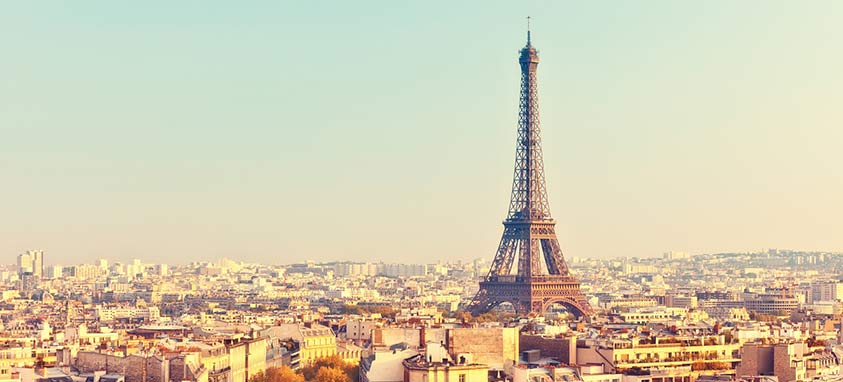 There are so many places to hold events in the City of Light, including 1,000 venues and 600 Paris Convention Bureau business members, that it may be difficult for meeting professionals to choose. The capital of France also has daily airline connections to more than 526 cities in more than 136 countries and seven train stations linking Paris to the rest of Europe by high-speed train. Oh, and Americans love Paris.
Why Paris?
"Paris is regularly voted the world's most coveted and charismatic destination by independent international surveys. The secret of Paris' attractiveness is undoubtedly due to its capacity to surprise by offering professional infrastructures of the first order in a unique setting, combining elegance, culture, history and modernity. Outstanding heritage, art and events that are constantly updated and its romantic image attract 32 million tourists to the Paris region every year." —Christine de Gouvion Saint Cyr, Paris Convention Bureau
Venues
Palais des Congres de Paris is a leading international venue, with more than 439,000 sq. ft. of space, including four auditoriums and 85 meeting rooms. The Palais Brongniart, located near the Louvre Museum, is a Greco-Roman-style building that was home to the French Stock Exchange for more than 150 years. It features two auditoriums and has reception space for up to 1,200 at legendary venues, including an old trading room. Les Yachts de Paris, the most elegant fleet of boats on the River Seine, specializes in dinner cruises. Cruising the Seine by boat gives attendees a special way to see the city.
2017 Update
Paris climbed a spot to place No. 1 in the 2016 ICCA rankings, hosting 196 international meetings, compared with 186 the previous year. It continues to improve upon its lofty status: The prestigious, 124-room Hotel de Crillon-A Rosewood Hotel, located on Place de la Concorde, reopened in July after a massive, four-year refurbishment. Also, the four-star Distrikt Lazare, with 56 guest rooms, is set to open this month.
2020 Update
Paris has remained the largest convention city in the world and at the top of ICCA's list in 2018, beating its 2016 record of 196 meetings with 212 in 2018. This popularity is reflected in the number of new luxury hotels in the city. Hotel du Louvre, part of the Hyatt Collection, opened in 2019 with classic French décor, while Bulgari Hotels is set to open a new property this year with 76 guest rooms and a full range of luxury facilities. Paris' CVB website states that all restaurants, cultural activities, shops, sports venues are closed, and all upcoming events have been cancelled. They give a full list of specific events and conferences that have been postponed here.
Madrid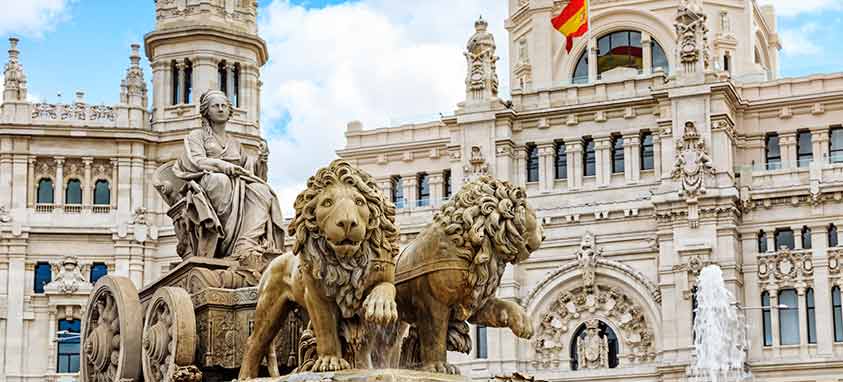 As the capital of Spain since the 17th century, Madrid has been a meeting center for hundreds of years. Using its rich history as a building block, the city has fully blossomed into one of the top international destinations for conventions and events. Its geographic location in the center of Spain is also a key to its role as a transportation center, emerging as the main European air hub for Latin America.
Why Madrid?
"The Madrid community is a region completely equipped for hosting conventions and trade shows of all kinds, situating itself among the most attractive locations for business tourism on a European as well as worldwide scale. Luxurious palaces and medieval castles blend with modern buildings, forming an excellent and varied backdrop for the celebration of all sorts of meetings and banquets." —Joaquin Castillo Dolagaray, Tourism for the Community of Madrid
Venues
The Centro de Congresos Principe Felipe features a 2,200-seat auditorium and an additional 59 meeting rooms near the International Madrid-Barajas Airport (MAD). The 869-room Auditorium Madrid Hotel has its own convention center, with 56 meeting rooms. Palacio de Congresos de Madrid offers more than 32,000 sq. ft. of indoor exhibition space, an auditorium and 11 breakout rooms. It is located in the heart of the city next to Santiago Bernabeu Stadium.
2017 Update
International chains, such as Hyatt, Four Seasons and Starwood; domestic operators, including RIU and VP; promoters like Cordish, and KKH and other investment funds are working on projects that will bring another 4,413 hotel rooms to Madrid. This growth is reflected in the city's popularity as a meetings destination: It hosted 144 international meetings in 2016, the seventh-highest total in the world.
2020 Update
Madrid has hovered at the top of the meetings destination charts since 2017. The city won the World's Best Meetings & Conference Destination Award at the 2019 World Travel Awards and is third on ICCA's 2018 list. This growing popularity as a top international meetings destination is reflected by an increase in luxury hotels in the city. The Four Seasons Canalejas is set to open in the heart of Madrid this year, while the Ritz, Madrid (built in 1910) is expected to reopen this summer as Mandarin Oriental Ritz, Madrid after an extensive renovation. Although the country has begun to ease its COVID-19-related restrictions, conferences and events will remain cancelled or postponed for months to come.
London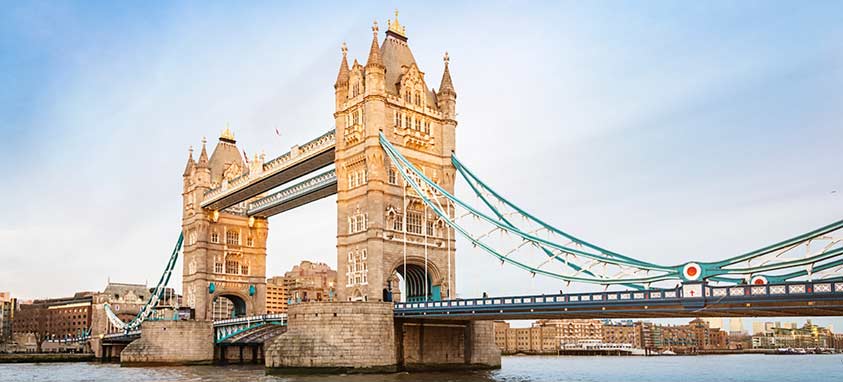 There's nothing like hosting the Olympics to give infrastructure a big jolt. London, England, took center stage during 2012 Summer Games and Paralympic Games. Momentum continues thanks to further investments for new accommodations, greener transportation and regenerated areas full of new attractions and venues.
Why London?
"Having put on one of the greatest shows ever, London proved it has what it takes to thrill the world. Added to this is London's unrivalled heritage: your clients are invited to explore 2,000 years of dazzling living history juxtaposed with some of the greatest new buildings and attractions in the world. Please contact our convention bureau team, which will make sure you get the best out of our city and help you to create an inspirational event that your guests will never forget." —Chris FJ Lynn, London and Partners
Venues
The May Fair Hotel, with more than 400 guest rooms, offers a screening room with seating for 201. Middle Temple Hall, one of the finest Elizabethan Halls in the country, offers nearly 39,000 sq. ft. of space, with room for 500 for receptions. Banqueting House was built in 1622 and is the last remaining fragment of the Palace of Whitehall. There is 6,050 sq. ft. of event space.
2017 Update
Benchmark, which analyses city business data, announced this year that London now has direct air connections to 336 destinations around the world, a rise of 5.7 per cent over the previous year. Also, the U.K. government's Office for National Statistics International Passenger Survey shows that international business visits to the city grew by 34 per cent over the past five years. London also retained its No. 5 worldwide ranking, with 153 meetings, according to the ICCA survey.
2020 Update
A cultural hub, it is no surprise that London remained high on ICCA's 2018 list, with 150 meetings hosted. The city has been busy adding venues and hotel rooms. Illuminate at The Science Museum opened in early 2019 and wowed with stunning views. The end of 2019 saw the opening of 260,261-square-foot event space Magazine London, the largest of its kind in the city, with an outdoor showground capacity of 7,000 people. For a more regal and historic feel, the Royal Academy of Arts also opened its doors to events last year. While hotels and event spaces are closed to visitors in England's capital amid social isolation measures, many have volunteered their space to help the National Health Service during this difficult time.
Seoul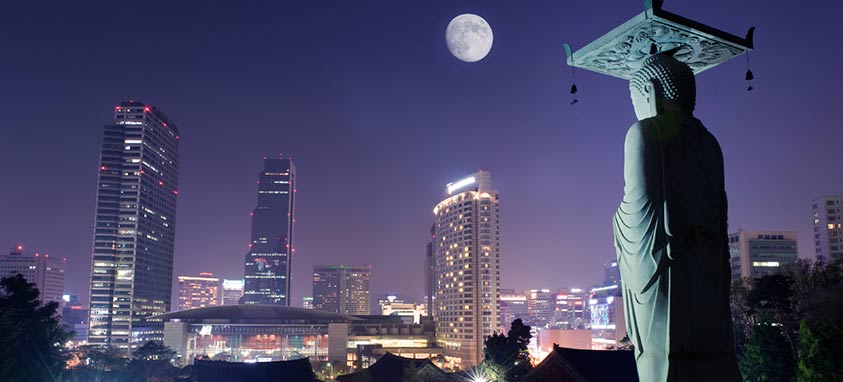 Seoul, South Korea, made international headlines in November when city officials announced an aggressive plan to expand its meetings-industry capacity. Among the projects, a new convention center is set to open by 2018.
Why Seoul?
"With so many people arriving in Seoul on business, the city has selected the MICE industry as one of Seoul's future core industries, especially because its economic benefits impact every other aspect of the business sector and economy as a whole. I am actively marketing Seoul as a MICE city through my participation in international events hosted here and look forward to continue engaging in conversations and interviews with key speakers and other visiting professionals." —Seoul Mayor Park Won-soon
Venues
Coex Convention and Exhibition Center, located in Gangnam, features a pillar-free ballroom with 1.95 million sq. ft. of space and 1,058-seat auditorium. SETEC offers three exhibition halls, two that can accommodate 5,000. The 434-room Conrad Seoul has wowed since opening in 2012 and the 170-room JW Marriott Dongdaemun Square Seoul is part of new plaza expected to debut this year.
2017 Update
One of the world's hottest meetings destinations, Seoul is in the midst of another busy year. UIA 2017 Seoul World Architects Congress, the largest convention expected in South Korea this year, will be held in Coex Convention and Exhibtion Center. This event will be attended by approximately 30,000 participants, including 5,000 foreign participants from 120 countries. Seoul placed 10th, with 137 meetings, in the 2016 ICCA rankings, up three spots and 20 meetings from the previous year.
2020 Update
Seoul's Convention Bureau has committed to bouncing back from COVID-19 and has rolled out 2020 Plus Seoul, a program to focus on a response and recovery plan for the city's MICE industry. The Seoul MICE Support Center was also set up in February for those affected by pandemic closures. While Seoul's 122 meetings in 2018 put the city in 17th place on the ICCA ranking, Seoul managed to maintain its standing as best MICE city for five consecutive years by Glove Traveler Awards. Additionally, the Economist Intelligence Unit named Seoul the eighth-safest city in the world in "The Safe Cities Index 2019." As of 2019 the city has 58,588 guest rooms in 444 hotels.
Singapore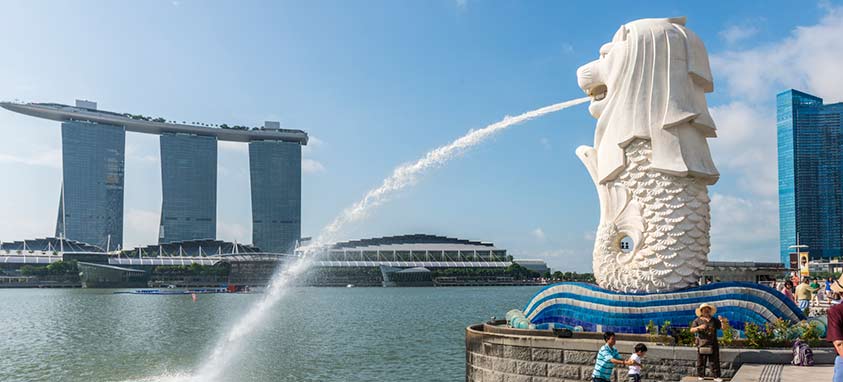 For those thinking about organizing a meeting or event in the city-state of Singapore, there's no better starting point than TravelRave. The annual travel trade festival is organized by the Singapore Tourism Board and allows planners to discover new business opportunities and celebrate Asian tourism.
Why Singapore?
"By leveraging Singapore's strengths as an international meetings destination in the region, we also aim to add value to partnerships with international industry players by providing key Asia-focused insights and perspectives." —Neeta Lachmandas, Singapore Tourism Board
Venues
Suntec International Convention and Exhibition Centre is undergoing a $147 million renovation. Singapore Expo's Max Atria, which opened in 2012, offers 136,702 sq. ft. and is the first MICE venue in Singapore to receive the Building and Construction Authority's (BCA) Green Mark Platinum status. The 367-room Park Royal on Pickering stands out for its hotel-in-a-garden concept.
2017 Update
Suntec City officially reopened in October 2015 following a major enhancement project. The work included converting levels one and two of Suntec Singapore Convention & Exhibition Centre for retail use. The convention center incorporated an advanced LED lighting solution into the center's fourth level ceiling. As part of the innovative ceiling design, Martin's LED VC-Dot 1's allows convention center clients to add logos, messaging and graphics to their event. Singapore climbed one spot, to No. 6, in the 2016 ICCA rankings.
2020 Update
Like much of the world, Singapore responded to COVID-19 with a lockdown of most industries. However, many conferences to be held in the city-state this summer have not yet been cancelled. CAREhab 2020 is still scheduled for July 10-11 and Digital Travel APAC is set for Aug. 17-19. This posits Singapore as one of the few places with events scheduled in July and August. In addition to its goal of keeping events running this year, the city has been welcoming multiple new hotels, including Ascott's new Citadines Balestier Singapore, Dusit Thani Laguna Singapore and Fraser Residence Orchard, Singapore. The 133-year-old Raffles Singapore also reopened in Oct. 2019 after a careful restoration. The hotel was declared a national monument in 1987 and offers an iconic, luxurious stay.
Sydney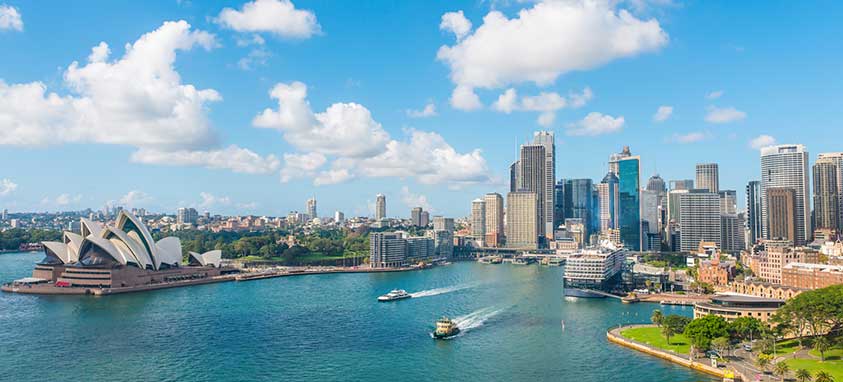 The meeting landscape in Sydney, Australia, is expected to launch into the stratosphere in late 2016, when the 50-acre Sydney International Convention, Exhibition and Entertainment Precinct (SICEEP) opens on Darling Harbour. The International Convention Centre Sydney (ICC Sydney) will be a key component of what is being billed as an "innovation hub" designed to reflect the city's character and energy. ICC Sydney has already secured at least four major international events.
Why Sydney?
"For association events, meetings in Sydney offer the chance for global thought leaders to connect and collaborate with the many diverse Australian businesses and institutions that have a reputation for creative thinking and global success. There is a real sense that Sydney is undergoing a transformation, with many new infrastructure developments offering great opportunities for future business events." —Lyn Lewis-Smith, Business Events Sydney
Venues
Sydney Exhibition Centre @ Glebe Island will house exhibitions and trade shows while the new convention project is under way. It has 214,000 sq. ft. of pavilion-style exhibition space. At Sydney Olympic Park, Sydney Showground is a multipurpose pavilion, with 118,403 sq. ft. of space. It is near 900 hotel rooms and more than 30 restaurants. Doltone House Hyde Park has a ballroom that can accommodate 650 and is next to the five-star Sheraton on the Park Hotel.
2017 Update
Sydney again placed 41st, the highest of any Australian city, in the 2016 ICCA rankings. "We're thrilled to remain No. 1 in Australia," said Lyn Lewis-Smith, CEO of Business Events Sydney (BESydney). "In calendar year 2016, Sydney delivered 61 international association meetings, driven through the strength of collaboration between BESydney, the New South Wales Government—including Destination NSW—universities, research institutes, associations, business and tourism, hospitality and retail industries." This month, BESydney boosted its efforts to secure more health-care events by appointing Tegan Cox, who has worked in the sector for 15 years, to head its health team.
2020 Update
Despite closing its borders and rigorously following WHO's social-isolation guidelines, Sydney's cool, inventive restaurant scene has not slowed down in 2020. The beginning of the year welcomed several new restaurants, bakeries and bars. Additionally, the city rose in ICCA's eyes as the 2018 rankings put it in 25th place, up from 41st place in 2016. This increase in international meetings shows that the city's efforts to bolster the MICE industry in Australia have paid off. One such effect of this effort has been the attraction of luxury hotel brands. W Sydney and The Ritz-Carlton are both set to open in 2020.
Tokyo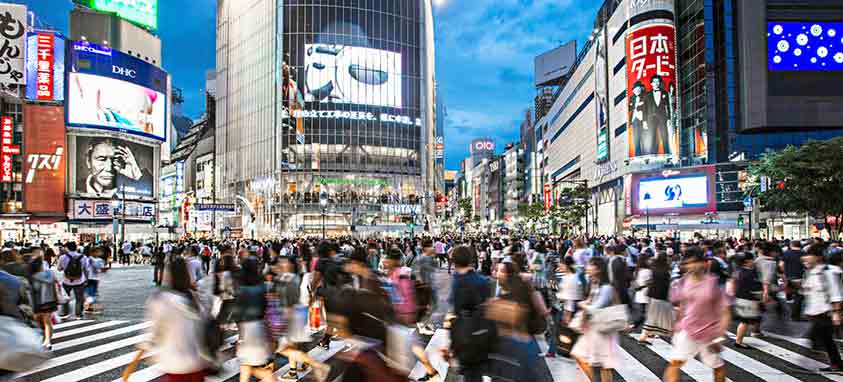 If you think Tokyo is something special now, just wait six-plus years after the city hosts the 2020 Summer Olympics and its offerings are expected to be even more spectacular. Japan's capital city already boasts more than 96,000 hotel rooms. And there's no extra charge for the unique "omotenashi" hospitality.
Why Tokyo?
"Tokyo's multifarious convention venues cater to any size of meeting or conference. Our culinary portfolio, Japanese and international, has more Michelin stars than any other city in the world. These, in combination with its dynamic combination of modern convenience and time-honored tradition, make Tokyo a uniquely compelling meeting destination. As host of the 2020 Olympic Games, the warmth of our charm glows stronger now than ever, making this the perfect time and Tokyo the perfect place to inspire each and every guest attending business events here." —Geraint Holt, Tokyo Convention & Visitors Bureau
Venues
Tokyo International Forum (TIF) is the largest international conference center in the central part of the city, with a 5,012-seat theater and a 53,819-square-foot exhibition hall. Six halls have systems that can interpret up to eight languages. Tokyo Big Sight, with its landmark tower, features Japan's largest exhibition space at 868,217 sq. ft. Happo-en, set in a garden that dates back nearly 400 years, is located close to a number of embassies and includes a hall that can accommodate up to 800 people.
2017 Update
The Hoshinoya Tokyo hotel opened in mid-2016 and, according to Forbes.com, "in terms of innovation and uniqueness, it was likely the most impressive hospitality undertaking of the year [2016], worldwide." The 17-story hotel offers a relaxed ambience with a sense of intimacy and surprise—qualities that are rooted in traditional Japanese hospitality. The meeting room consists of two walls covered by large shoji paper sliding doors and a minimalist interior design, this bright, spacious reception room conveys a sense of refinement. Located on the second floor, it is the perfect place for guests staying on different floors to gather for a workshop, conference, or event. Tokyo climbed from 28ath to 21ast in the 2016 ICCA rankings while increasing its meetings from 80 to 95.
2020 Update
Although all events have been cancelled or postponed in Tokyo for the time being, the city is primed to become one of the world's premier convention cities. Moving from 21st in 2016 to 13th in the 2018 ICCA rankings, the most populated city in the world is making room for the MICE industry. Although cancellation of the 2020 Summer Olympics (until 2021) was tragic for the city, preparation for the Olympics brought a lot of new event infrastructure in Tokyo. From renovating cultural heritage sites to ensuring smooth running of transportation and rebuilding the National Olympic Stadium, the city has really worked hard to put its best foot forward.
Vancouver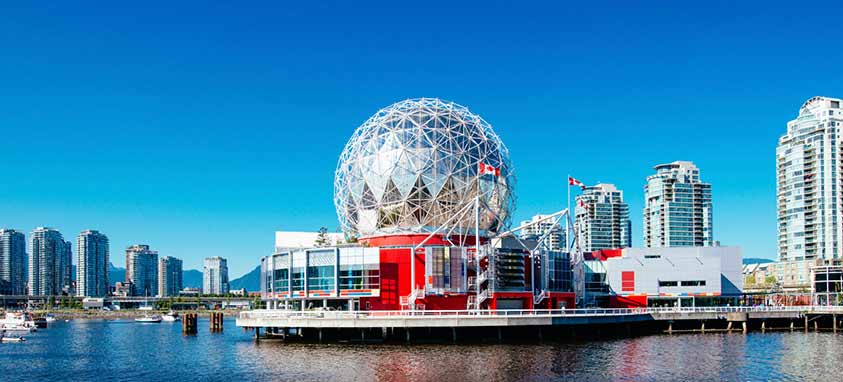 Canada's west coast jewel is surrounded by snow-capped peaks, sun-drenched sands and the sparkling Pacific Ocean. Vancouver also features an award-winning convention center, first-class hotels and exceptional cuisine, making it a popular international meeting destination among planners and attendees for many reasons.
Why Vancouver?
"Vancouver is consistently voted one of the world's most livable cities, and has received countless awards and accolades for its attraction to meeting planners and visitors worldwide. We've also achieved the all-important balance between accessibility to destinations worldwide, meeting spaces that can accommodate a range of attendee numbers and tastes, and year-round activity options for post-conference gatherings. It's no wonder Vancouver is quickly becoming a central fixture on the world meetings stage." —Dave Gazley, Tourism Vancouver
Venues
Vancouver Convention Centre, a two-time winner of the International Association of Congress Centres (AIPC) award for World's Best Convention Centre, has 466,500 sq. ft. of space. The VCC is the only LEED Platinum certified convention center in the world. Grouse Mountain Resort is accessible via a mile-long aerial tram. Once atop the property, which can accommodate up to 1,000 for dining, there are views of the city skyline, ocean and mountains. The Fairmont Hotel Vancouver, currently undergoing a $12 million facelift, is one of the city's most iconic hotels, with 556 guest rooms and 55,000 sq. ft. of meeting space.
2017 Update
Rising against a backdrop of majestic mountains on Canada's pristine Pacific coast, JW Marriott Parq Vancouver is set to debut in September with 329 guest rooms and 56,717 sq. ft. of meeting space, including a 15,604-square-foot ballroom. Vancouver hosted 47 international meetings in 2016, the 55th-most in the world.
2020 Update
Although it's small, Vancouver has become known for its quality as a meetings destination. It jumped from the 55th spot on the 2016 ICCA list to the 48th in 2018. The opening of Opus Vancouver and EXchange Hotel Vancouver in 2019 marks an increase in luxury hotels in the area. EXchange is in the city's old stock exchange building and has maintained its iconic character while creating 202 luxurious guest rooms in the heart of the financial sector. Canada's borders remain closed to everyone but citizens and permanent residents to help slow the spread of COVID-19.
Vienna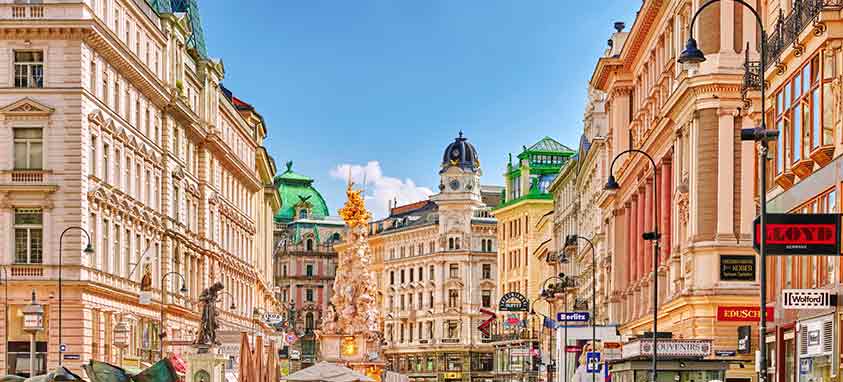 Austria's largest city will cast a spell on attendees, with majestic charm of a bygone empire. Art and culture are part of Vienna's very fabric as evident by musical prodigies such as Mozart, Haydn,  Beethoven, Schubert and Brahms. Today, Vienna boasts a unique blend of imperial charm and contemporary cachet that attendees will find irresistible.
Why Vienna?
"Vienna has an ideal location in the center of Europe. Its compact size, accessibility, well-maintained infrastructure in terms of hotels, venues and convention centers, as well as the professionalism and enthusiasm of multilingual suppliers, make our city a perfect destination for international meetings. Furthermore, the scientific, academic and international backgrounds contribute to Vienna's well-respected standing and reinforce its reputation as one of the world's leading meeting destinations." —Christian Mutschlechner, Vienna Convention Bureau
Venues
Austria Center Vienna is the biggest convention facility in the country, with 102,267 sq. ft. of meeting space for groups of up to 4,320 people. There is 131,332 sq. ft. of additional exhibition space in four halls, with room to seat up to 10,200. Hofburg Vienna, the former residence of The Habsburgs, provides 35 halls with 183,000 sq. ft. of space. The largest room can accommodate up to 1,300 people. Messe Wien Exhibition & Congress Center is one of Europe's most modern event venues, with four large exhibition halls that provide 593,748 sq. ft. of space. The convention center offers 73,355 sq. ft. that can be divided among 18 rooms. The largest room can seat to 1,500 people.
2017 Update
Vienna hosted 186 meetings in 2016, the second-highest total of any city in the world, compared with 178 in 2015. Austria Center Vienna introduced a new outdoor networking space this year. Easy-to-transport, self-inflating Fatboys—which can easily be transformed into comfortable and stylish outdoor seating—are available for guests to use. Webcubes provided by the center ensure uninterrupted internet access, meaning that participants can follow sessions streamed live from the main building and exhibition halls. Any posts made by participants taking a break from proceedings outside will reach their intended audience anywhere in the world without delay.
2020 Update
As the No. 2 international meetings city in the world according to ICCA 2018, and the winner of the Smart City Index 2019, the Mercer Quality of Living 2019 and the EIU Global Liveability Index 2018, it is no surprise that meeting planners flock to Vienna every year. This year, the city was also declared World's Greenest City by Resonance Consultancy. Events through June will be cancelled due to COVID-19, after which small events will be allowed. Large events are scheduled to resume in September. Several new hotels, including the Almanac Vienna, Andaz Vienna am Belvedere and Rosewood Vienna, are set to open soon.